Click to Call for Mobile Users - 800-515-0496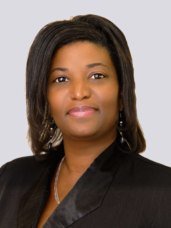 A Message from the President:
Welcome to an experience with Elite Papers & Executive Solutions. As a Freelance Document Preparer, we will specialize in working side-by-side with attorneys and individuals preparing various documents. We are a small business seeking to expand in our contracts for services and take pride in the elite services we offer. We provide integrity, dedication and quality to our clients, regardless of the size or type of services.
Further, we believe in helping the less fortunate and we provide affordable services and even work on indigent cases as well as some pro bono.
We assure you that we will honor our slogan "Serving Your Needs with Excellency" to handle every task that is assigned to our business in a professional manner and with confidentiality. We work to offer business services to help lift the burdens of our clients in the time of need. We are committed to the bible where it says, "Bear ye one another's burdens, and so fulfil the law of Christ. (Galatians 6:2). As our client, we will bear this burden with you and see you through this hardship or any other business service we are providing to you.
MISSION STATEMENT:
Sharing our experience, knowledge and gifts by servings others in the spirit of Excellency.
We are proud to announce that we won the FALDP Essay Contest - Why I Love FALDP - Please read the essay here.

PHYSICAL ADDRESS:

283 Cranes Roost Blvd., Suite 111

Altamonte Springs, FL 32701

PHONE: (321) 804-2681 or (407) 206-5673

Email: EPESservice@gmail.com

SERVICING:

State of Florida (with a focus on Seminole, Orange, and Volusia counties).
~~~~ CONTACT US: ~~~~
P.O. Box 953861
Lake Mary, FL 32795-3861
*HOURS OF OPERATION
BY APPOINTMENT ONLY!
Monday - Thursday 7:30 AM -3:30 PM
Phone/Email messages returned between 2:00 – 3:00pm
(It is important for you to leave a message, as our services require thorough research and a focused attention to clients).
*We will offer evening appointments if required.
                   HOLIDAYS are in conjunction with the Courthouse.
---
DISCLAIMER:
We are NOT an Attorney and we CANNOT and WILL NOT give ANY LEGAL advice or services, tell you what your legal rights or remedies are, sign legal documents, represent you in court or advise you what to testify in court. We will refer you to an attorney for legal advice if your case requires more than we are allowed to offer. As a Paralegal/non-lawyer, we can work with an attorney or on an independent freelance basis to prepare legal documents to serve your needs that DO NOT require an attorney.
We reserve the right to deny referrals, refer out, terminate or turn away anyone for services whether indigent, pro bono, etc without explanation. If you are not seriously seeking assistance, please respect our time management as we are dedicated to giving and producing professional service to our clients. We have integrity and understand that some items shared will be confidential and will be kept as such. We further advise our clients this is an at-will service being provided and we will not be held liable or sued for any services we render and provide in compliance with the law. Further, any remarks are the opinions of the owner and must not be interpreted, or used in any way as legal advice or rendering legal services, negotiating or accepting fees for legal advice or services. Elite Papersl & Executive Solutions reserves all rights. No refunds all services final.
HOW WE SERVE:
DOCUMENT PREPARER / ADMINISTRATIVE & CLERICAL NEEDS:
As a Freelance Document Preparer, we will specialize in working side-by-side with attorneys and individuals preparing various documents : (Pleadings, Answers, Probate, Wills, Power of Attorneys, Expunge/Sealing records, Civil Rights Restoration, Divorce, Child Support, Name Change, Adoption, Evictions, Leases, Agreements, records, Contracts, Bill of Sales, & Bankruptcy Chapter 7) Administrative & Clerical needs, Immigrations form document preparer assistance for aliens and/or foreigners, Notary services, Typing services, Organize /filing, Passport application assistance, Wedding Consultant, and much more.
FEES FOR SERVICE: Our prices will be flat or hourly. Hourly rates are used depending on the complexity and time requirements of the assignment. Flat rates are for simple document preparation. We will always quote you before work is started. Emergency / Rush Assignments after hours or weekends will have an additional 15% to standard fee. We do some indigent & Pro Bono.
Method of Payments: Prefer CASH, Certified Checks, or Money Orders. Credit Cards are acceptable on service totals $75 and above with understanding client pays the additional transaction fee. We are Elite, Professional, & Efficient Servants, working to serve your needs with Excellency and at a reasonable cost.
We thank you for the opportunity to serve your needs with Excellency.
Humbly Serving Others To Glorify Him,
Veleria I. Henry,Owner
Elite Papers & Executive Solutions
Follow us on Facebook!