Legal Advice and LDPs
An Extended Definition of The Meaning of - Advice
Advice Comes in Many Colors

---
There are many types of advice, including but not limited to
motherly advice,
fatherly advice,
neighborly advice,
tax advice,
business advice,
marketing advice,
real estate advice,
and legal advice.
Some types of advice are defined by the advice giver – motherly, fatherly, neighborly, etc.
Other types are defined by the subject – tax, business, marketing, real estate, legal, etc.
---

Advice & Legal Document Preparers

---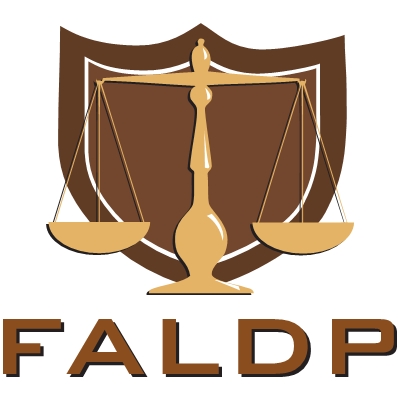 My question is, are we allowed to mix them? Can my neighbor give me real estate advice? Of course he can, all day long, everyday in America. Will I listen? Maybe.
If my neighbor happens to be a realtor, then his advice may be credible. On the other hand if my neighbor, offering real estate advice is a plumber, then, I take that into consideration as I listen.
As long as my neighbor, the plumber, doesn't pretend to be a realtor when offering real estate advice then his advice may be as good as any other nonrealtor out there.
I have four choices:
I can ignore his advice altogether;
I can do my own independent research to find out whether his advice is sound;
I can go ask a realtor, and get a second opinion on the plumber's real estate advice; or
I can follow the advice.
---

The Uses of Advice in Context

---
We use the word "advice" in daily language. It is a commonplace word, and like so many words can have various meanings relative to context.
According to Online Etymology Dictionary (2010) the word advice is derived from Old French, ce m'est à vis which translates to: "it seems to me." So, it seems to me, that the word "advice" derives from a phrase that sounds to me like an opinion.
---

No Legal Advice Given Here

---
Legal document preparers are careful to refrain from offering legal advice, lest the UPL police swoop in. Offering legal advice is reserved for only those with J.D. behind their names.
Funny, though, if the word derives from opinion, I'm thinking everyone has one – an opinion that is.
I don't mind refraining from offering legal advice. I also refrain from offering plumbing advice, every chance I get.
---

Defining Advice

---
Black's Law Dictionary defines advice as:
View; opinion; information; the counsel given by lawyers to their clients; an opinion expressed as to wisdom of future conduct.
The list of synonyms cited by the Random House Dictionary (2010) is even more interesting:
1. admonition, warning, caution; guidance; urging. Advice, counsel, recommendation, suggestion, persuasion, exhortation  refer to opinions urged with more or less force as worthy bases for thought, opinion, conduct, or action.

Advice is a practical recommendation as to action or conduct: advice about purchasing land.

Counsel is weighty and serious advice, given after careful deliberation: counsel about one's career.

Recommendation is weaker than advice and suggests an opinion that may or may not be acted upon: Do you think he'll follow my recommendation?

Suggestion implies something more tentative than a recommendation: He did not expect his suggestion to be taken seriously.

Persuasion suggests a stronger form of advice, urged at some length with appeals to reason, emotion, self-interest, or ideals: His persuasion changed their minds.

Exhortation suggests an intensified persuasion or admonition, often in the form of a discourse or address: an impassioned exhortation.
---

So, What's Your Advice Opinion?

---
So does this mean that legal document preparers can offer legal recommendations and suggestions providing they refrain from offering legal admonitions, warnings, cautions, urgings, advice, counsel, persuasion, and exhortation?
What do you think?
---
Citations:
advice. (n.d.). Online Etymology Dictionary. Retrieved December 17, 2010, from
Dictionary.com
---
Comments
Post your comments to any of the questions posed on this page.
What Other Visitors Have Said
Click below to see contributions from others...

appeal for family law case
I need help with filing the appeal and can't find proper forms, and proper amount of days after the initial notice of appeal Help! I'm a pro se' er not …
---
Back to Top
Back to FALDP Homepage from Legal Advice & Florida LDPs