Click to Call for Mobile Users - 800-515-0496
Palm Beach County

Palm Beach County is the third-most populous county in Florida. The largest city and county seat is West Palm Beach. Palm Beach County was established in 1909, after splitting from Dade County. The county's modern-day boundaries were established in 1963. Palm Beach was established as a resort by Henry Morrison Flagler, who made the Atlantic coast barrier island accessible via his Florida East Coast Railway. The nucleus of the community was established by Flagler's two luxury resort hotels, the Royal Poinciana Hotel and The Breakers Hotel. West Palm Beach was built across Lake Worth as a service town and has become a major city in its own right.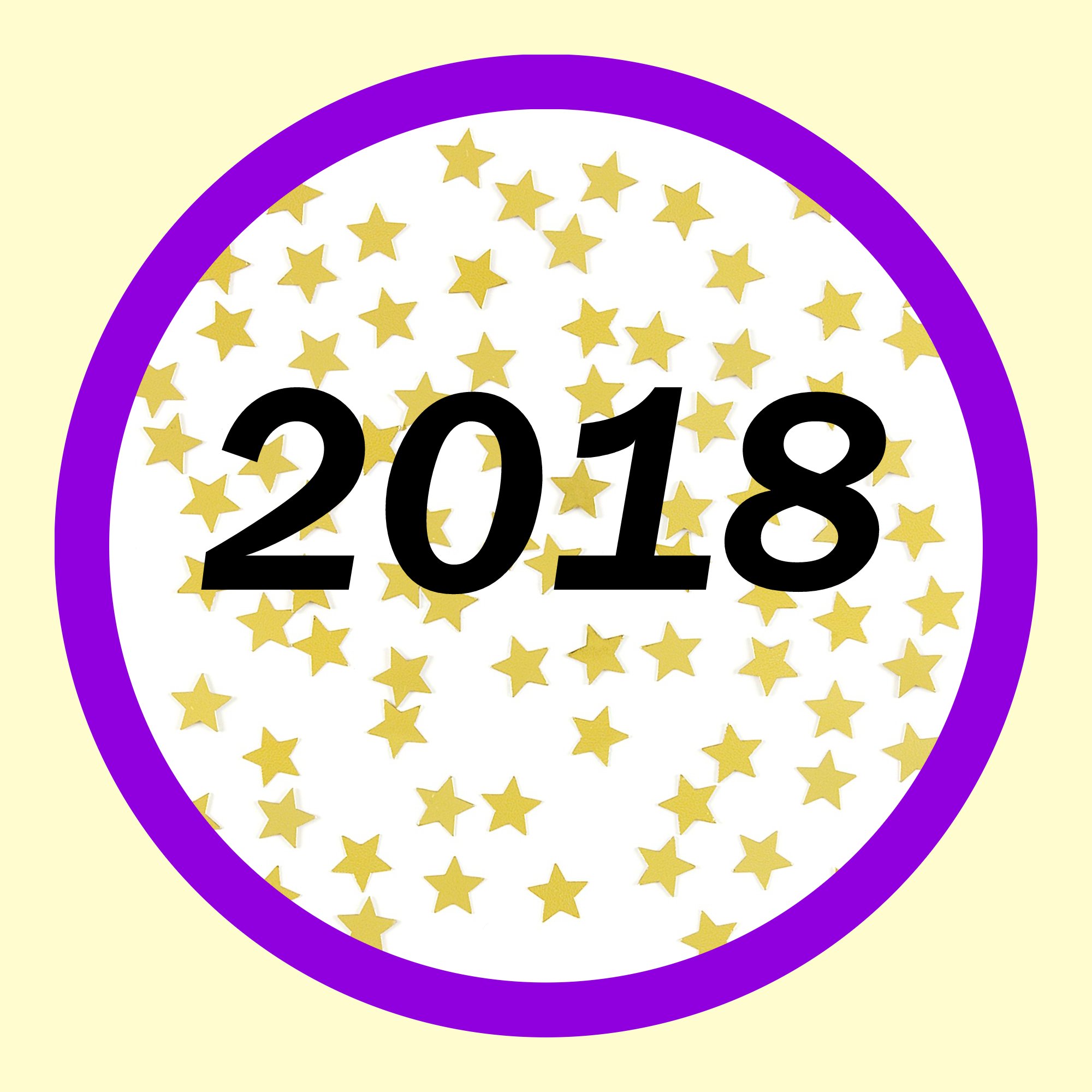 Draftersmultiservices is an internet and more based non lawyer legal document preparer/procurer service provider. We cater to all with the lowest prices - guaranteed. Please visit us at www.Draftersmultiservice.com; or draftersmultiservice@gmail.com or msjsmith39@gmail.com - or call 323-451-1692 or 561-752-7345. We are not attorneys and do not provide legal advice.
CLICK HERE to learn more about Drafters Multiservices
Alexsandra Simoes, LDP


simoesa@bellsouth.net ~ Tel: 561-386-3766 ~ Fax: 561-965-2176

Monday thru Sunday at anytime!  ~ We are not attorneys and do not provide legal advice.


Our office specializes in preparation of documents, notarizations and translations.
We prepare forms for: Divorce, Immigration, Evictions, Corporations and other forms that you may need. We will help you in an efficient, convenient and affordable manner.
L.A. Gutierrez also works with Translations of Documents: (English/Spanish/Portuguese) and Apostilles.
We assist you in preparing your own documents or prepare them for you. We use Supreme Court approved forms whenever available. 
L.A. GUTIERREZ ~ 6295 Lake Worth Rd Suite 20 ~ Lake Worth, FL 33463
(561) 439-6025 ~ legalhelp2009@aol.com ~ We are not attorneys and do not provide legal advice.
RNN Business Solutions LLC, Legal Documents Preparation

RNN Business Solutions provides legal document preparation services for the self represented litigant. Other services provided include Notary Services and the Service of Process for the Broward County area.In business since 2006, Our service area includes:
Divorce, Uncontested or Simple Divorce; Divorce With or Without Children/Property

Answer a Summons (Been Served by a Sheriff?)

Stepparent, Relative, Grandparent and Adult Adoptions

Modifications / Paternity Actions - Timesharing, Child Support; Paternity and Child Custody Matters

Notarial Services (Notary Public); Wedding Officiant- Civil Ceremonies, Same sex ceremonies welcome

Certified Spanish Translations; Spanish/English/Creole Simultaneous Interpreting

Business Incorporation (S, LLC)

Last Will and Testament; Living Will

Evictions

Name Change

Durable Power of Attorney; Designation of Healthcare Surrogate

Seal Criminal Records / Expungement

Affidavits; Letters; Contracts; Bills of Sale; Demand Letters

Medical Marijuana Consent
954-367-9166 ~ Nally Fernandez

Hello my name is Abraham Penton. I am an experienced legal document preparer with experience in preparing divorces, bankruptcies, small claims, child support modifications, and much more. I offer affordable services, great customer service, and have a 5 star rating on Google, Yelp, and Thumb Tack. Please feel free to contact me if you have any questions or would like to use my services.
Contact Name: Abraham Penton
Hablamos Espanol
Toll Free 1-888-623-5222
Direct Line 305-927-4833
Prices:

Divorce Without Children $149
Divorce With Children or Property $199
Child Support Modification $149
Bankruptcy $299
LLC filing $75
Small Claims $200
CLICK HERE to learn more about My Simple Divorce Online
Non-Attorney Services

Marcelo Prado, LDP ~ 561-206-2883 ~ mpparalegalhelp@gmail.com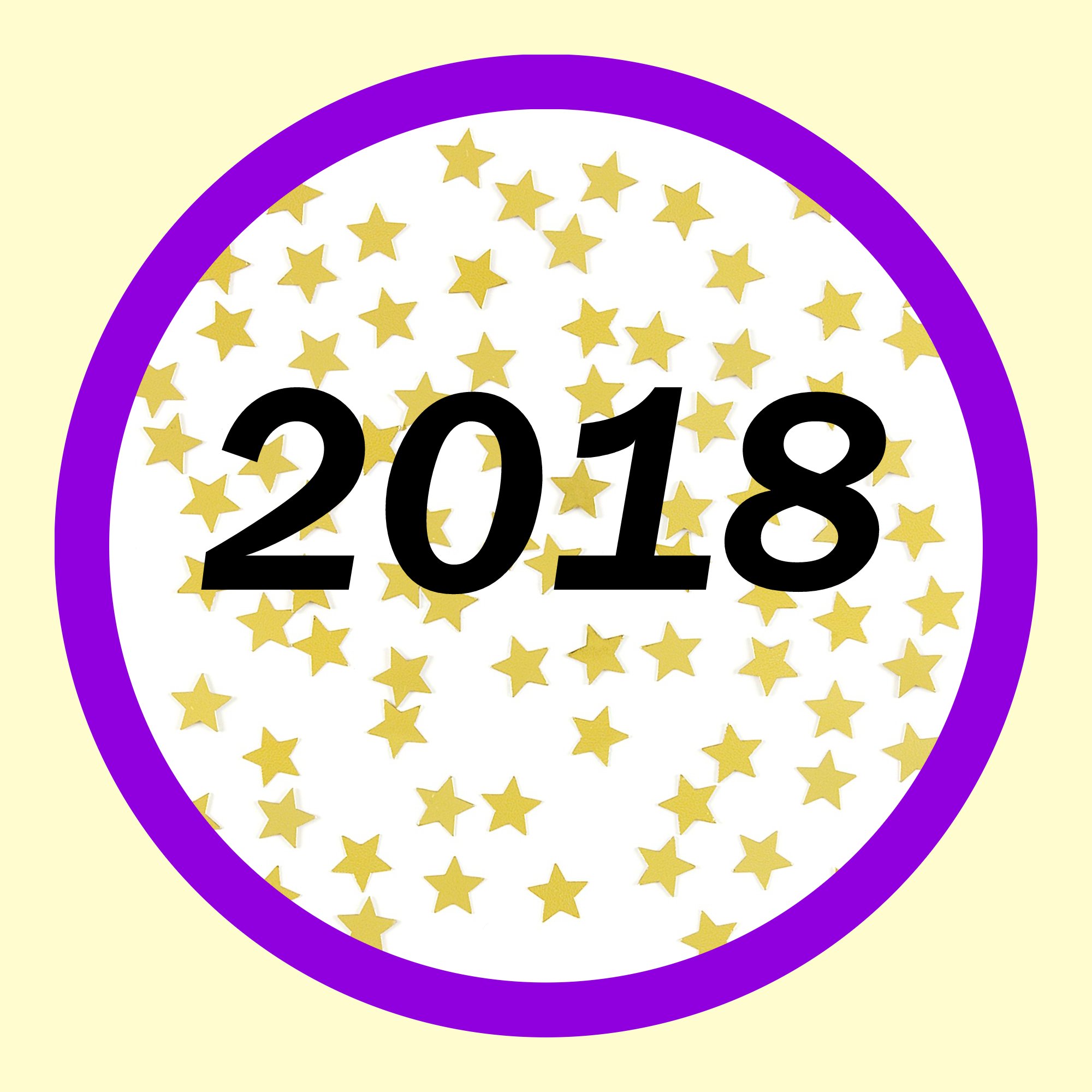 The greatest compliment I have been given is… "Christine really cares about the people she helps, she can take a stressful situation and make it seem easy!"
AFFORDABLE DIVORCE SOURCE, INC. – So you can focus on what is important!
At Affordable Divorce Source, Inc. we help people with Family Law documents such as:
Divorce
Custody
Child Support
Stepparent Adoptions
Name Changes
Paternity
and also assist with:

Mediations
Court filings
Motions
Modifications
Subpoenas
Process Service
 I will go out of my way to help you get through this process including referring you to any qualified professionals you may need!  I have been doing this for years and have already done the legwork for you to find the right people to help.  I look forward to speaking with you and starting you on a positive journey to a new future.  
Christine Marinkovich ~ christine@affordabledivorcesource.com ~ www.affordabledivorcesource.com
Office:  (954)933-6090 ~ Cell:  (954)649-4919 ~ We are not attorneys and do not provide legal advice.
CLICK HERE to learn more about Affordable Divorce Source, Inc.

Sandy Van Salisbury
Providing affordable Bankruptcy Document Preparation throughout Florida and nationwide. We pride ourselves on keeping the process easy and affordable. Please visit our website at www.BankruptcyReliefNow.com or call 954-614-0713 or954-629-1662.
We are not attorneys and do not provide legal advice.

After 20 years working for attorneys in the South Florida area, I realized that the general consumer either could not afford an attorney, or did not need legal advice, but simply needed assistance in filing the appopriate legal documents with the Court. South Florida Legal Doc Prep Services, LLC specializes in preparing legal document preparation for the Pro Se' Self-Represented people in the entire State of Florida. We cannot provide legal advice; however, should we deem the Pro Se's specific matter to be more complex than usual, and feel you do need legal advice, we will definitely refer you to an attorney in your area who specializes in that particular area of law.
Our services for the Pro Se' include, but are not limited to, the following

Name Change
Affidavit
Power of Attorney
Simple Will
Living Will
Advanced Health Care Surrogate
Real Estate Transfer of Property
Quit Claim Deed
Special Warranty Deed
Landlord/Tenant Eviction
Small Claims
Family/Paternity
Family Adoption
Post Conviction for Criminal
Early Termination of Probation
Sealing of Record & Expungement of Record
Small Business Formation/LLC
Electronic Document Filing
For more information about me, please check out my professional profile at https://www.linkedin.com/in/soflalegaldocprepservices
Deana Snyder ~  (954)263-6884 ~ soflalegaldocprep@gmail.com
CLICK HERE to learn more about South Florida Legal Doc Prep Services LLC
Rebekis Chacon, Document Preparer

Rebekis Chacon, LDP, 786-319-2291, rebekischacon@yahoo.es

Sheila Smith ~ fundamentaldocs@gmail.com ~ 941-281-5502
JC Doc Prep Taxes & Immigration Services, LLC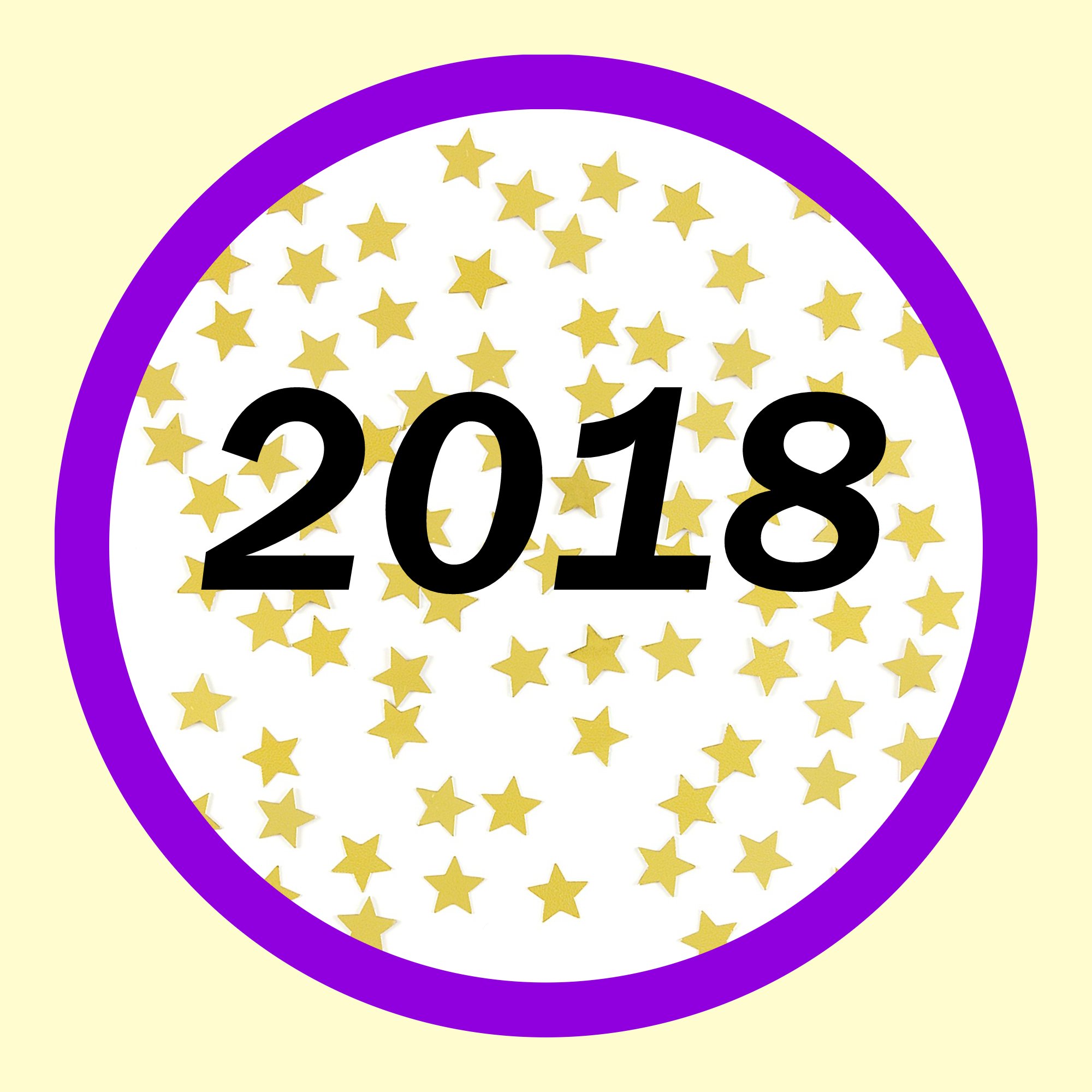 JC DOC PREP TAXES & IMMIGRATION SERVICES LLC is a multi services firm, and prepare the the following documents and offer the following services:
Loan Modification Document Preparation; Short sale information; Haitian Creole and French Document Translation; Haitian Creole and French Interpretation; Individual Income Taxes; Uncontested Divorce,
In Immigration we can help you in the filing of:
Application for Naturalization (Form N-400); Application for Certificate of Citizenship(Form N-600); Application to replace Permanent Resident Card (Form I-90); Affidavit of Support (Form I-864,I 864 A, I864EZ,I-I34); Petition for Alien Fiancee(Form I-129F); Petition for Alien Relative(Form I-130); Application for Adjustment of Status(Form I-485); Application and renewal of work authorization(Form I-765); Etc.
We assist you with your financials so you can determine if you qualify for Fee Waiver (Form I-912). Application for fee waiver is provided free of charge for qualified immigration forms and uncontested divorce.
Our address is: 4987 N University Dr Suite 2403 Lauderhill Fl 33351 (Southwest corner of University DR and 50 Street
We do not provide legal advice. Jean Charles ~ LAUDERHILL, FL

PDFS1 (The Professional Document Filing Service) helps individuals/businesses file for Chapter 7 and 13 Federal Bankruptcy Relief. Our documents are reliable, accurate and court ready.

We can IMMEDIATELY STOP:

Car Repossession
Evictions
Car boot
Credit card debt
Utility shut-off
Driver's license suspension for parking tickets or judgment
Wage garnishment
Bill collectors
Harassing telephone calls
Lawsuits
IRS
Deductions for past due child support
Foreclosure
All creditors' actions
PDFS1, INC (Professional Document Filing Service) DOES NOT offer legal advice. We are not attorneys.

Feel free to call us day or night for preparations. ~ Hours: 8 a.m. -- 8 p.m.

CALL: (850) 288-5309 ~ EMAIL: customer@pdfs1.com ~ WEB: http://www.pdfs1.com

DIVORCE? HABLA ESPAÑOL?
We are a non-lawyer legal document preparation company, based in South Florida, with extensive experience in DIVORCE and other family matters, as well as wills, deeds, corporate solutions, translations and notarization and apostille services, among other services.

Our goal: to provide the utmost professional service to pro-se litigants.

1840 W. 49th Street, Suite #735 - Hialeah, FL 33012

(888) 771-3330 - (786) 484-1238 - (786) 486-9060

Contact: Patricia V. Garbo ~ Email: patricia@DocumentsAssist.com ~ Web: www.DocumentsAssist.com
We are not attorneys and do not provide legal advice.
CLICK HERE to learn more about Documents Assist

S. Florida Mobile Notary Services & Legal Document Prep

Broward (954) 399-5584 Miami-Dade (305) 297-9295 Palm Beach (954) 399-5584
We offer legal document preparation services for green cards, wills, deeds, healthcare proxies, powers of attorney, affidavits, trusts, Apostille certificates, travel consent forms, dissolution of marriages, translations, promissory notes, etc.

Notary Public Services
Apostille Certification
Legal Document Preparation
Loan Signings
Translations
Debt Settlement Signings
Concierge & Courier Service
24 Hour Availability
Mobile - We Come To You
Licensed, Bonded & Insured
Excellent References
100% Satisfaction Guarantee
Credit Cards Accepted
Professional, personalized notarization services and legal document preparation. We have been doing business in South Florida since 1993. Unparalleled customer service is why our clients are loyal and refer us to their friends and family. We look forward to serving you! Please call for immediate service.

Kyle Russell ~ Kyle@MobileNotarySFL.com
(954) 399-5584 ~ (305) 297-9295
South Florida Mobile Notary Services offers door to door service in Fort Lauderdale, Pompano Beach, Lauderhill, Sunrise, Hollywood, Pembroke Pines, Davie, Weston, Miramar, Oakland Park, Tamarac, Margate, Coral Springs, Coconut Creek, West Park, Hallandale, Lauderdale by the Sea, Lighthouse Point, Parkland, Aventura, Boca Raton, Deerfield Beach, Delray Beach, Boynton Beach, Lake Worth. Aventura, Sunny Isles, North Miami Beach, Miami Gardens, Miami, Miami Beach and surrounding areas.

Ramco Miami is a family owned and operated business. We pride ourselves in providing professionally prepared legal documents, as well as assistance with research, e-filing and/or e-recording. Ramco also provides certified Spanish to English and/or English to Spanish document translations at affordable prices. All of our translations are 100% guaranteed to be accepted by the USCIS (Immigration).
Susie, our legal document preparer has over 25 years of experience preparing legal documents.

Andrew, our native language translator has over 12 years of experience translating documents.

Both Andrew and Susie are also Florida Notaries and provide mobile notary services as well. We will be providing Notary Signing Agent services in the very near future as well. Please visit our website for more information or feel free to contact us. www.ramcomiami.com. Tel: (786) 314-9242 or Email: andrew@ramcomiami.com . Hablamos Español!
CLICK HERE to learn more about Ramco Miami
Ferrer & Associates Legal Document Preparation

Contact = 305-942-8014 ~ Email: ferrerlegaldoc@gmail.com, Website: www.ferrerassociates.net/
Probate Summary Administration, it is necessary to fill out an estate questionnaire in your handwriting. After completion,it may be mailed or emailed for completion,so we may help you file the Summary Administration.
REAL ESTATE CONTRACTS & CLOSINGS, in all 67 Counties
Notary SigningService(We can close the Loan as a Notary Signing Agent.
Immigration:
Application for Naturalization (Form N-400); Application for Certificate of Citizenship(Form N-600); Application to replace Permanent Resident Card (Form I-90); Affidavit of Support (Form I-864,I 864 A, I864EZ,I-I34); Petition for Alien Fiancee(Form I-129F); Petition for Alien Relative(Form I-130); Application for Adjustment of Status(Form I-485); Application and renewal of work authorization(Form I-765); Etc.
Articles of Incorporation, Corporate formation / LLC Limited Liability Company formations.
INCOME TAX for Single and Income Tax for Small Business
We also come to your Location in the Tri County area.
Hablamos Espanol  
---
Virtual Providers
Virtual Providers assist consumers via internet and telephone conversations. No need to make a face to face appointment, save time and travel. Learn more about Virtual Providers. The "VP" designation on the member listings shows that these members are prepared to assist consumers virtually.
Draftersmultiservices is an internet and more based non lawyer legal document preparer/procurer service provider. We cater to all with the lowest prices - guaranteed.

323-451-1692 or 561-752-7345 draftersmultiservice@gmail.com

Michelle Consalvi formed Legal Solutions of North Florida, LLC to provide Floridians with a low cost alternative to hiring an attorney and in an effort to encourage equal access to the court system.
LegalSolutionsNFL@gmail.com ~  850-408-6210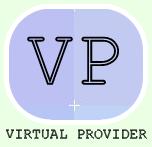 Tammy Talerico, Justice Consulting and Advocacy
As a Criminal Justice Research Consultant and Analyst, I have various resources available for conducting legal research including unlimited access to legal research databases and access to most court rules and laws.
918-319-8108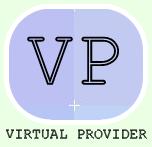 For the People USA
Let me help you make your life easier when it comes to the overwhelming paperwork of being a "self-represented party" or in legal terms a Pro Se Litigant.
321-338-5895
dawn@forthepeopleusa.com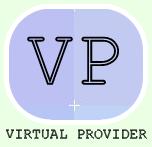 We are the perfect fit for divorcing couples who are committed to coming to a consensus on all areas of the Marital Settlement Agreement without litigation. 

 850-332-1132

Be Wise Legal Document Preparation Services believes that every person should have the opportunity to handle certain matters without the high legal cost. With years of experience and educational background, we dedicate our time and services in helping others help themselves.
Telephone: (813) 464-1377
Email: Barbara@bewiselegal.com
Website: www.bewiselegaldoc.com
Facebook: www.facebook.com/BeWiseConsultingLP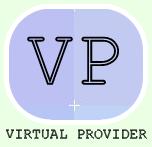 If you do not see a service for completion, let us know. Notary is included with forms prepared.
I look forward in assisting you!
CLA Legal Document Service prepares necessary documents for people who want to represent themselves in their divorce, whether it includes children or not. We are also able to do Wills, Living Trusts, Power of Attorneys, Immigration forms, Bankruptcy, etc.
Connie Allis ~ 407-488-0197
www.clalegaldocuments.com ~ connieallis@clalegaldocuments.com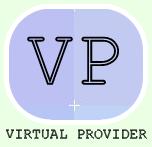 Lady Doc Services, is a document preparer whose main goal and objective is to save time and money for Pro Se consumers. My services include Legal Document Preparation for:
Bankruptcy (Chapter 7); Certified Signing Agent; Child Support Petition's /Modification; Civil Complaints/Answers; Debt Defense; LLC Formation; Loan Signings; Name Change; Modification of Alimony; Notary; Paternity & Related Relief; Real Estate Closings; Small Claims; Simple Divorces; Family Adoptions; Parenting Plan; Renewing of Vow's; Wedding Ceremonies; Hourly Rate $55.00 (Four Hour Minimum)
Thank You & I look forward to serving you!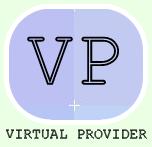 Lady Doc Legal & Professional Services, LLC.
Website: www.Ladydoclegal.com
Tele#: 1-888-877-9096
E-Fax#: 1-866-224-3113
Email: Andrea@Ladydoclegal.com
We are not attorneys and do not provide legal advice.

Our mission is to assist Pro Se litigants with the forms and legal information they need to successfully represent themselves in Florida's courts.
Our Services:
Legal Documents Preparation
Self Help Guides
Premium Legal Forms
Areas of Expertise:
Family Law
Bankruptcy
Family Adoption
Summary Administration
Learn more about Florida Court Forms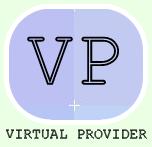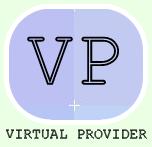 941-237-0951
---
---
Follow us on Facebook!