Click to Call for Mobile Users - 800-515-0496
October 26th Tampa Business Expo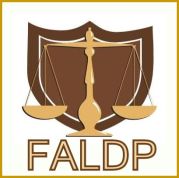 The day-long conference and trade show, which travels throughout the country's top cities for small business, brings together industry thought leaders and experts in a hands-on environment that features more than 20+ free business critical workshops and programs along with 100+ interactive booths, demos and brand exhibits. Start-ups and business owners can take advantage of free admission and educational workshops covering online/social media marketing, employee benefit plans, credit and financing, strategies for increasing revenue and team productivity, mentoring, cloud technologies, retirement plans, and more.
Our Workshop
 FALDP's workshop: Create Income Preparing Legal Forms - offers a way for business owners and start ups to generate a first, second or third income stream by preparing legal forms. The description of our workshop is: 

Our world is forms driven. Preparing forms can be a stand alone business or a second or even third income stream for an existing business. Many consumers lack the time or inclination to first locate the correct form and then struggle to make sure it is properly filled out and provided to the correct party. This workshop is presented by the Florida Association of Legal Document Preparers which is a statewide trade association of nonlawyer document preparers. Our members not only prepare legal documents such as for family law, bankruptcy, and immigration; but also provide translation, mediation, and notary services. We are not attorneys and do not provide legal advice or representation, rather we empower consumers to help themselves.
Our FALDP Workshop will be at 9:30 in Workshop Room 8.
The Tampa Small Business Expo expects to have more than 3,000+ registered attendees from across the Tampa metropolitan area shopping for business resources, developing business leads, gaining new insights, and networking with peers.

"Experts tell us that more and more Tampa residents are wanting to take the entrepreneurial leap," says event founder Zachary Lezberg, "but that the biggest barrier to starting a new business is that people don't think they can" he adds, "With the program we've put together, we believe our attendees will feel more empowered by the end of the day."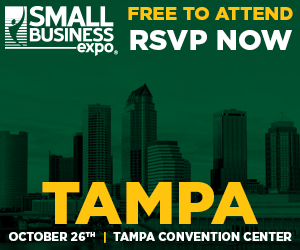 FALDP will be giving away a Turn Key Business Bundle Quick Start-Up Kit developed especially for this Business Expo, and includes courses, books, marketing assistance, and more. All designed to help you get your document preparation business up and running right away. We will also be giving away Online Course Bundles also developed especially for this Business Expo. These special giveaways are valued at $199 to $499. and will be given away in three separate drawings. Business owners have discovered that adding document preparation services is a lucrative and logical choice. Our association can help you build your document preparation business. Our show specials also include free membership and free business coaching.
Tampa Small Business Expo Giveaways
Quick Start-Up includes any two courses, FALDP membership fee waiver: FALDP Guidebooks; and *extras. Value $249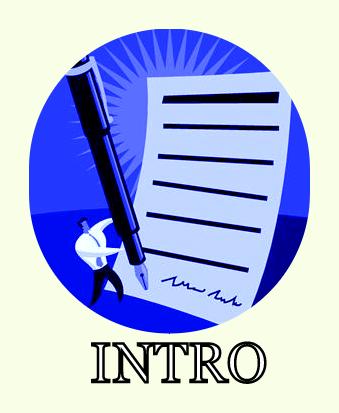 Intro + Membership includes the online course - Introduction to Preparing Florida Legal Documents; membership fee waiver; FALDP Guidebooks; and *extras. Value $199.
Three Course Bundle includes any three courses, FALDP membership fee waiver; FALDP Guidebooks; and *extras. Value $499.
We will conduct three drawings during the Tampa Small Business Expo. Winners need not be present to win, and will be notified via text message and or email.  *Extras include FALDP T-Shirts, mouse pads, jump drives, and other giveaways while supplies last.
Register to Win!
If you're not able to attend, you can still win. Register to win by submitting this form. Three drawings will be conducted on 10/26, winners will be notified via text and/ or email. For all other inquiries use the form at the bottom of this page, or call 800-515-0496.
"FALDP, LLC is pleased to exhibit at the TAMPA SMALL BUSINESS EXPO. We are dedicated to serving the small business market and consumers with our legal document preparation solutions.," states Ruth Tick, Director FALDP, LLC.
FALDP is a statewide trade association of nonlawyer document preparers who prepare legal forms for self-represented parties; and other forms and documents for consumers.
When and Where
TAMPA SMALL BUSINESS EXPO will take place at the Tampa Convention Center | West Hall – 333 S Franklin Street, Tampa, FL 33602 from 9:00 am until 5:00pm.
FALDP, LLC will be located at Exhibitor Booth #327.


Follow us on Facebook!