Click to Call for Mobile Users - 800-515-0496
Document Preparation Service

For Self-Represented Litigants
If you've reached this page, you may have already made the decision to handle your legal matters on your own. We have created this Document Preparation Service for you - the pro se litigant. Many uncontested legal tasks require no more than preparing the correct form correctly. We use Florida Supreme Court approved forms whenever they are available.
Other legal tasks may require that you research possible outcomes, case law, and statutes. We urge you to do so. Please research your legal matter as thoroughly as you can.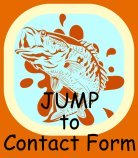 Some of our member document preparers offer face to face services; while others offer services only over the phone and online. Either way, we strive to offer consumers exemplary service in preparing requested documents. Although document preparers may not offer legal advice, nor representation, we can prepare documents and explain procedure. Our services are not a substitute for attorney services. However, we have found that many consumers require and request nothing more than professional preparation of their documents and basic guidance on procedure. 

There are many resources throughout this site designed for the benefit of consumers. The Member Directory is organized by judicial circuit and county so that consumers can find a local document preparer or virtual services. Please make an informed decision when choosing a Florida legal document preparer. FALDP Members are required to meet specific criteria to be invited to join our association. In order for a document preparer's application to be approved the applicant must:
Complete our Online Courses - INTRO & a content specific course, or;
Have two years experience preparing Florida legal documents, or;
Have completed a two year paralegal course, or;
Have a combination of related professional experience and education,
Acknowledges and agrees to follow the rules set forth by the Florida Bar Association and the Florida Supreme Court regarding UPL;
Agrees to refrain from offering legal advice, and to refrain from representing themselves as legal experts as set forth in our Member Pledge.
Remember - we are not attorneys, and do not offer legal advice. We are prohibited from representing you in court.
More Information About:
---
800-515-0496

We Can Help!

or complete the form below for a Custom Quote

We prepare a few types of document sets in-house and refer most consumer requests to our members.
---
Or contact us through the form below, for questions about membership, other resources, and general questions. Or call us directly at 800-515-0496.
---
---
---