Click to Call for Mobile Users - 800-515-0496
"DIY" Legal Books for Consumers
FALDP Self-Help Guides
Our FALDP Self Help Guides take pro se litigants through the labyrinth of Florida legal forms, from DIY divorce to family adoptions. We developed this series of how to guides just for you.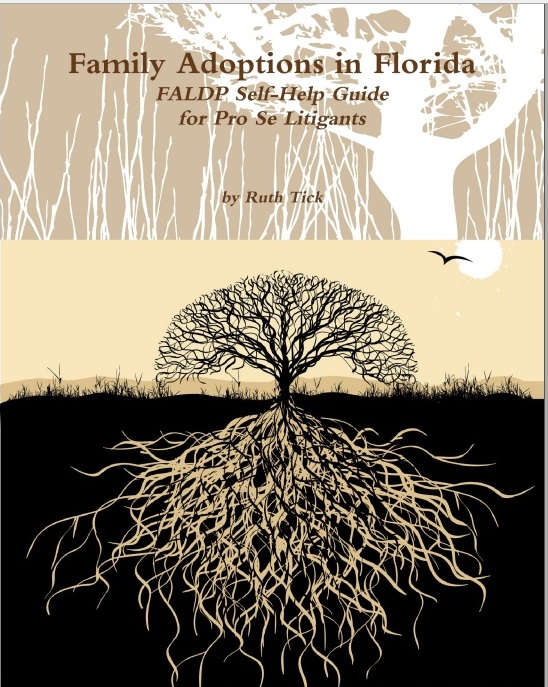 "Family Adoption in Florida"
Paperback print version $36.99
"Family Adoption in Florida"
E-Book $24.99

Our FALDP Self-Help Guide, includes information about procedure, laws, and forms for adoptions in Florida by Grandparents, Stepparent, and other close relatives. This is an updated version as of August 2016. It is a full 102 pages, with expanded forms section, adoption scenarios, adoption checklist, and more. To purchase the printed version use the Buy Now LULU button above. To purchase the ebook version, please use the order form below.
Coming Soon!
We're in the process of updating all of our FALDP Self-Help Guides.
The information in these books will be completely updated to include updated forms,
new information, and more narrative. Please
check back soon.
Ruth Tick
|
FALDP