Legal Access in Florida
Court Access for Pro Se Litigants
Meaningful Legal Access to the Courts - A Fairytale?

---
The American legal system exists for the benefit of lawyers, judges, and court clerks. Their respective livelihoods depend on disputes, litigation, and maintaining mountains of documents. The legal monster's insatiable appetite thrives on sucking the lifeblood from citizens searching for justice.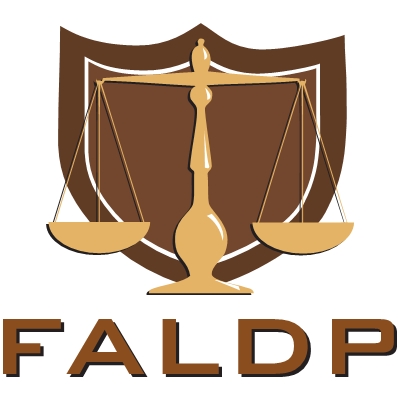 Some pro se litigants with legal access are lucky enough or persistent enough to finally have their day in court. Many others give up trying. Still others are out-maneuvered by a lawyer in opposition long before their cause can be heard.
Seemingly small matters balloon out of proportion when a lawyer gets involved. Uncontested disputes quickly become battlegrounds as lawyers churn their clients for more fees.
Once one litigant hires a lawyer, the other side feels they have no choice but to hire a lawyer as well. No one wins -- except the lawyers.
A few years ago, the American Judicature Society (AJS) made policy recommendations regarding pro se litigants and litigation.
I have questions about the current state of affairs and legal access to the court system -- most importantly -- how much progress has been made?

We, at FALDP, have embraced the recommendations of the American Judicature Society which were published back in 2002. And believe that the courts should provide self represented litigants with information and services to enable them to use the court, and courts should secure the resources and staffing to provide those services.

What resources are currently available for Florida pro se litigants seeking legal access?

Does your courthouse provide staff to assist pro se litigants?

Are the staff members helpful and knowledgeable?


We believe that the courts should study the characteristics and needs of the self represented litigants they serve, and design services and materials to effectively meet those needs.

As a legal document preparer, do you believe the courts are mindful of the needs of pro se litigants?

Are their services and materials designed to assist pro se litigants?

Are the Florida Family Law Supreme Court approved forms helpful? Could they be improved?


In their report the American Judicature Society stated that development of programs to assist self-represented litigants should be a collaborative effort of courts, the Bar, legal aid providers, the public, and relevant government agencies.
Do these groups have conflicting goals for assisting or failing to assist pro se litigants seeking legal access?

Do Florida courts and the court staff have policies in place to assist pro se litigants?

Are these policies effective?

Do court systems train court staff in how to assist pro se litigants?

Is the court clerk's statement, "the law library is upstairs" the legal access AJS intended when assisting pro se litigants?


We believe courts should develop pro se forms that are understandable and easy to use.

Are the Florida Family Law forms written at a level that most Florida residents can comprehend?

Are the processes and procedures easily understandable?

How easy is it for pro se litigants to find out how to file which form, and when?


We believe judges should ensure that pro se litigants are allowed to meaningfully present their case. Judges should use their authority to make sure that procedural and evidentiary rules are not used to unfairly hinder the legal interests of self-represented litigants.
How well do judges balance the needs of pro se litigants against the demands of impartiality?

Do attorneys routinely cry foul when judges try to explain court rules and procedure to pro se litigants?


We believe all courts should assist judges in managing cases involving self-represented litigants.

Are some judges helpful and sympathetic to pro se litigants, while another judge down the hall is not?

Is there uniformity in the ways pro se cases and litigants seeking legal access are managed?


We believe judicial education providers should develop educational programs for judges on methods of managing cases involving self-represented litigants.
Is there meaningful research being conducted to find out how best to serve the growing number of Pro Se litigants?


We believe the legal profession should assist the court in developing Pro Se assistance programs.

Are individual attorneys and the Florida Bar Association actively involved in Pro Se legal access assistance programs?


We believe the legal profession should explore alternatives to full legal representation, such as unbundling services, to help meet the legal needs of self-represented litigants.

Florida Bar Association rules allow unbundled legal services; but how many attorneys actually offer them?

Can a Pro Se litigant easily hire an attorney to only prepare documents; or only appear in court with or for him?


We believe courts and the legal profession should develop alternative dispute resolution programs to help address the legal needs of self-represented litigants.

Are the rules of mediation helpful and easily understood by Pro Se litigants?

Are there other alternative dispute resolution programs that could and should be adopted?


We believe public and private funding should be expanded to establish programs to assist self-represented litigants.

The Florida Bar Foundation provides funds to Legal Aid. Should attorneys be required to offer a minimum amount of pro bono services per year?

Are there established pro bono programs? And are they adequate to meet the needs of Pro Se litigants?

---
CITATIONS
---
REVISED PRO SE POLICY RECOMMENDATIONS FROM THE AMERIICAN JUDICATURE SOCIETY Based on "Proposed Recommendations" in Meeting the Challenge of Pro Se Litigation - A Report and Guidebook for Judges and Court Managers (Chicago: AJS, 1998)

Approved by AJS Executive Committee March 2002

---
Are You Satisfied?
---
If you have been abused by the legal system, we want to know about it. Tell us your story and stand up for your rights. We're here to help.
---
Comments
Post your comments to any of the questions posed on this page.
What Other Visitors Have Said
Click below to see contributions from others...

Change of venue
I have a Parenting Plan established in Hillsborough County. I would like to make Modification and have the Parenting Plan where we reside now in Volusia …
LDP Industry Regulation
From a business standpoint, in general, I believe that the less governmental interference the better. I am all for laissez faire. Let the marketplace …
Clerks or Gatekeepers?
It is fair enough that the clerks of court refuse to offer legal advice. Apparently, they have been told repeatedly that any answer to any consumer question …
Following Up On Pro Se Filing
Dear Fellow Document Preparers: We have come up against a real snag in the Pro Se process. Once a document has been filed, we have no way to track its …
Be Careful Out There - Filling a Pain Pill Prescription Has Its Dangers
I've talked to two people lately that were arrested for filling prescriptions. They both say they had valid prescriptions written by reputable doctors. …
Have a question or need help with legal document preparation?
Contact us, we are here to help.


---
Back to Top
Back to FALDP Homepage from Legal Access in Florida