Legal Document Preparation
The Low Cost Florida Divorce Scenario
Legal Document Preparation
Help Consumers Help Themselves

---
At some point, many people through choice or necessity realize they must represent themselves in a legal matter. Whether the realization is based on finances or personality, individuals who decide to represent themselves, may also need help with preparing the necessary forms; legal information; and navigating the court process. Consumers often find that legal document preparation, in which they can successfully help themselves.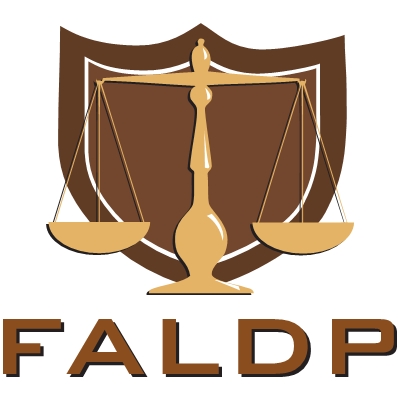 Ideally, the individual has researched the issue at hand, whether he is pursuing his rights; defending himself against another's claim; or dealing with a family law issue. Consumers who find that they can handle their own legal matters, are likely to feel empowered and in control. Although the services of a legal document preparer are not a complete substitute for an attorney, sometimes that is all a consumer needs to assert his or her rights.
Let's say, for example, long time Florida residents, John and Mary Brown have decided to divorce. They have heard that Floridians often hire someone to do their legal document preparation so that they can proceed pro se. Together they decide that if others can do it, then they can do it just as well.
---

The Pro Se Court Forms Packet

---
John goes to the local courthouse and buys the divorce packet of forms for pro se litigants. Since John and Mary have no children and no property, they had planned to file a Simplified Dissolution of Marriage. When they read the instructions for that form, they discover that it might not work for them.
John has been offered a job in another state and will be leaving in three weeks. They also discover that the forms packet includes many forms that do not seem to apply to their situation at all. They put the forms packet aside in frustration.
---

The Family Law Attorney Consultation

---
The next day Mary calls a family law attorney and sets up an appointment for a free consultation. At the consultation the attorney tells Mary that she might be able to receive alimony for John's future earnings; then asks her for a $1500. retainer fee to go forward with her divorce. The attorney also tells Mary that their divorce will likely take several months to be finalized.
That night John and Mary try to sort out the forms themselves, again. They split the thick pile of forms in two and each read half of the forms including all instructions. Three hours later, they were better informed, but more confused.
---

The Low Cost Divorce Solution - Legal Document Preparation

---
The next day Mary responds to an advertisement for a "Low Cost Divorce -- Legal Document Preparation". She is half expecting to be sold another packet of forms, but instead speaks to a legal document preparer who immediately explains that she is not an attorney and may not offer legal advice.
However, the legal document preparer may assist in completing forms, hence the term legal document preparation, but she is not allowed to choose which forms to complete and file. Mary explains that knowing which forms to file is the most difficult part, and how is she supposed to find out, if she can't afford an attorney, and the legal document preparer is not allowed to tell her?
---

The Legal Document Preparer Helps Mary Help Herself

---
The legal document preparer invites Mary to come to her office, and tells her to bring along all of the forms. Together they go through them one by one, eliminating all of the forms that do not directly apply to John and Mary's situation.
Each form that does not apply is put away until only the forms that Mary and John need are left on the table. When Mary doesn't understand the terminology or wording of the form, the legal document preparer finds information for Mary that helps explain and clarify.
By carefully reading the instructions out loud, again and again, Mary begins to understand exactly what to do; what to do after that; what to file; and where to file. Mary is truly doing this all herself.
The legal document preparer merely facilitates Mary's self help do it yourself divorce. Mary is very happy to pay the legal document preparer the $200. for her help and the preparation of her forms.
Now she feels confident and empowered. She is handling her own legal matters rather than having someone else do it for her.


800-515-0496 - For Document Preparation Assistance
Have a question or need help with legal document preparation?
Contact us, we are here to help.


---
---
Back to Top
Back to FALDP Homepage from Legal Document Preparation
Find a Legal Document Professional Near You