Who Uses Legal Document Preparers?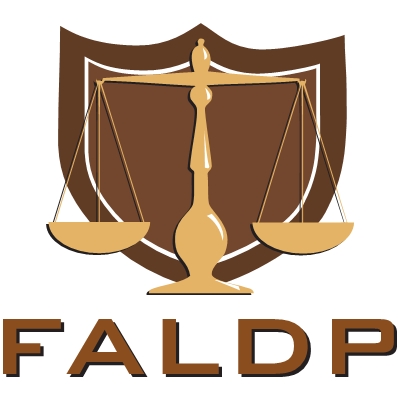 We are trying to answer that exact question. For reasons unknown, our Florida government doesn't take much interest in who is using legal document preparers; or who or why people choose to go pro se. We're trying to find out -- exactly. Soon we'll be publishing the results of our

PRO SE SURVEY.


We hope to gather enough data to be able to draw out a clear picture of consumers who represent themselves. We need only a few more participants to form a sample group.
We have always believed that pro se litigants generally fit into two main categories.
---
Civil Indigents
---
One group is made up of individuals who do not have the money to hire an attorney, and would be completely shut out of the legal system if they do not handle their dispute themselves.
These individuals are often surprised and delighted to discover that a single readily available form may waive filing fees in their civil action.
---
The Experienced Litigant
---
The second group is made up of more sophisticated consumers who know their legal rights; have the finances to pay an attorney; but choose to handle their own affairs.
Many individuals in the second group have often spent large sums on their legal matters in the past, and have come to the conclusion that they may not have received the benefit of money spent.
---
The Consumer in Legal Limbo
---
A third group, often overlooked, falls in between. These are individuals who are ready and willing to prepare their own documents, or have them prepared by someone, but may also need legal advice.
This group may not be able to easily afford attorney's fees, but neither do not qualify for Legal Aid or indigent status.
---
Unbundled Legal Services and Legal Documents
---
In Florida, attorneys are allowed, according to Florida Bar Association rules, to unbundle their services. Attorneys may review documents prepared by a pro se litigant or legal document preparer; provide limited representation as agreed by both parties; or take on the case from that point forward.
This serves consumers best interest when, for example, a response to a divorce petition includes unexpected demands or allegations; or while most issues in a divorce are simple -- like dividing the furniture; but a few issues are more difficult -- like dividing the debt.
Or when the defendant in a small claims action hires an attorney to appear in court in his behalf. Disputes that begin as straight forward can become instantly complex, and legal advice becomes necessary.
---
Limited Legal Services
---
According to Florida Bar Association rules, attorneys may review documents prepared by a pro se litigant; or give advice to a pro se litigant on a limited basis. The Florida Bar Association "Rules of Professional Conduct, Client-Lawyer Relationship, Objective and Scope of Representation, 4-1.2(c)" states:
Limitation of Objectives and Scope of Representation. If not prohibited by law or rule, a lawyer and client may agree to limit the objectives or scope of the representation if the limitation is reasonable under the circumstances and the client gives informed consent in writing.
Stated under the comment section of that rule,
…Legal representation should not be denied to people who are unable to afford legal services…
It is entirely at the discretion of each attorney whether or not to offer unbundled or limited legal services.


WHAT DO YOU THINK?
---
---
Back to Top
Back to FALDP Homepage from Legal Document Preparers
Find a Legal Document Professional Near You