Rosemary Furman
Florida Legal Document Preparer's very own Rosa Parks
Rosemary Furman - LDP For The People

---
Rosemary Furman was a Florida legal document preparer who stood her ground. She began her career as a court reporter long enough ago to use Gregg shorthand instead of a transcribing machine.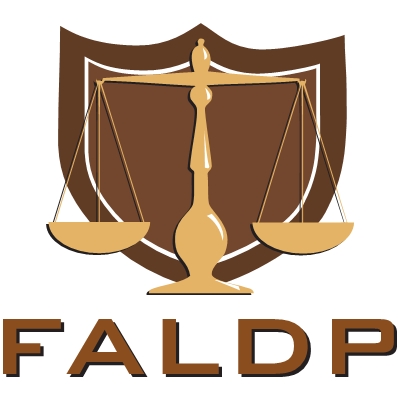 In 1972 she helped create a shelter for battered women in Jacksonville, Florida. Back in those days, it was a crime in Florida to prevent a man from having access to his wife.
Every time, and there were at least four attempts, a wife beating husband attempted to set fire to the shelter, the responding officers were unable to offer protection.
---

Divorce for Battered Women

---
The workers at the shelter determined that the only way the police could protect the battered women from their husbands, was for them to divorce.
The problem was that most of the women were low income; could not afford attorneys; and legal aid had a two year backlog.
So, Furman, because of her background as a court reporter, was elected to type the divorce petitions.
---

Legal Document Secretarial Service

---
Before long Rosemary Furman had a thriving legal typing service, Northside Secretarial Service. She charged $50. for typing divorce petitions.
As time went on, she also typed documents for grandparent adoption, name changes, bankruptcies, etc. She typed the documents her customers asked her to type; her customers made their own legal decisions.
All of her customers signed disclaimers stating that they were aware that Furman was not an attorney.
---

UPL Investigation

---
In 1984 Rosemary Furman, a middle aged woman who was never charged with a crime, nearly went to jail. The Florida Bar Association hired a former FBI agent to investigate Furman and track down her customers.
The agent located over 100 customers, all of whom refused to testify against Furman. None of the 100 made any claim that Rosemary Furman had ever given them any legal advice; and none of them made any claim that Furman had done poor work.
But, the Florida Bar Association continued to assert that she was guilty of the unlicensed practice of law. Furman was hauled into court on contempt of court charges for giving people legal advice.
---

Contempt From The Court

---
Furman was sentenced to four months in jail. She was never charged with a crime, and never had a jury trial. According to Furman, Judge A.C. Soud, the sentencing judge, stated: "Only her imprisonment will provide the sting necessary to preserve the integrity of the court."
Also according to Furman, Judge John Santora, Chief Circuit Judge at that time, publicly referred to her, and people doing work like her, as "a cancer on society".
---

Public Outcry

---
The public, ordinary people called and even telegraphed -- crying out for Furman's freedom. She appeared on "60 Minutes" and other TV shows and became a huge embarrassment to the Florida Bar Association.
Sympathizers volunteered to serve the four month sentence in place of Furman. The day before Furman's jail sentence was to begin, then Governor of Florida, Bob Graham commuted her sentence in exchange for her promise to close her business. And she did so.
---

Advocacy for Legal Rights

---
Furman continued throughout her life, however, to train and encourage others to open their own legal document preparation businesses.
In a 1986 interview with attorney, author, editor, Ralph Warren, Furman stated: "I am particularly interested in pushing for a basic change in how our courthouses work.
Instead of telling people they can't practice law, court clerks should actively help people prepare forms in most routine, uncontested actions.
After all, the public pays the salaries of these people. Why shouldn't they get help filling in the blanks on forms which are contained in the codes of civil procedure?"
It's 2013. How much have things changed?

Legal Document Preparers Continue to Be Persecuted
---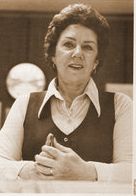 Let us hold Ms. Rosemary Furman as our example, and strive to continue providing pro se litigants with the help that they request. Legal document preparers continue to be persecuted by traditional legal services providers -- lawyers, judges, and court staff. Some of our own FALDP members have faced UPL investigations over the past two years, despite their own diligence in avoiding even the slightest appearance of practicing law. Unlicensed Practice of Law
---
Want More Information?
Have a question or need help with legal document preparation?
Contact us, we are here to help.


---
Back to Top
Back to FALDP Homepage from Rosemary Furman
Find a Legal Document Professional Near You