Online Course Registration


Avoid UPL!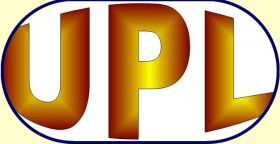 This is a mandatory UPL compliance course first offered in January 2018. We require members to complete this compliance course about the unauthorized practice of law (UPL) annually. Despite our best efforts at distributing information about UPL and how to avoid it, we find that members need better and more specific information. We have never tried to set ourselves up as the "UPL Police" and have no intention of doing so now. Rather we seek to insure that all members have all the information that we have regarding UPL. We found that our course, "Introduction to Preparing Florida Legal Documents", didn't go far enough in explaining the vagaries of UPL. So we removed some of the UPL information from the Intro Course and added it to the UPL Course; then expanded the content specific to UPL.
Since January 2018, members are required to take the UPL Course - "Avoid UPL!" upon joining FALDP. And all current members are required to complete the course prior to membership renewal. We add new content regularly. 
Register Here:
Avoid UPL! - Course Outline
Five modules packed with important information about the unauthorized practice of law and how to avoid it. We intend to expand this course regularly, and hope that members will find this an informative and interesting resource.
Defining UPL – It's hard to avoid if you don't know what it is. There is no one concise definition, but we try to make it clear enough that document preparers have a guide.
The UPL Investigation – Although there is a "Referee's Bench Book" actual procedure is unclear. Even the UPL committees and judges seem to be unsure of correct procedure – whether it is civil, criminal, or a hybrid. We discuss what we've seen happen in the past.
Prevention – With some planning and forethought document preparers can usually avoid investigations.
Survival Guide – Document preparers who receive the dreaded letter can take steps to avoid making things worse.
Copyright 2010-2020. All rights reserved.