The Florida Association of Legal Document Preparers
800-515-0496
Child Support Modification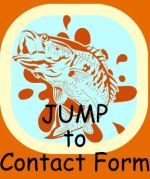 The court recognizes that although a child support order is a binding court order -- circumstances change over time. The basis for a modification of a child support order is the existence of substantial change that affects any of the parties.
"Substantial change" has many definitions. Specific definitions of substantial change are best found in case law. However, in general, substantial change for modification of child support is involuntary, unanticipated and permanent.

The fact that a child grows older, is not in itself a substantial change, but the fact that a child grows older and has different and more expensive needs than before, may be considered substantial change. A collection of many substantial changes will more likely be more persuasive to the court, than a single change in circumstances. 

In this context "substantial" means the opposite of "minor" or "trivial". The fastest way to irritate a family court is to repeatedly bring minor issues to court. Family court judges expect adults to act like adults, and to act in the best interests of their children. The change in circumstances must be unanticipated at the time of the order which is being modified; must be permanent; and must be involuntary. A payor who quits a job or hides income to avoid paying support is playing a dangerous game that the courts have seen a million times. Even payors who take a pay cut to go back to school are often ruled against in child support modifications, because returning to school is voluntary. 
Involuntary, Unanticipated, and Permanent
An involuntary loss of income may include being laid off from employment; being terminated by an employer; an increase/ decrease in salary; or suffering an injury that prevents earning an income, or the same income. Unanticipated refers to unanticipated at the time of the most recent child support modification or order. And permanent generally means that the change in circumstances will last at least one year. The substantial change can affect any of the parties - parents greater or lesser income; children's greater or lesser need; and a change in overnight timesharing.
The child support guidelines may serve as the basis to support a substantial change of circumstance. Section 61.30 (1)(b) states as follows: "The guidelines may provide the basis for proving a substantial change in circumstances upon which a modification of an existing order may be granted. However, the difference between the existing monthly obligation and the amount provided for under the guidelines shall be at least 15 percent or $50, whichever amount is greater, before the court may find that the guidelines provide a substantial change in circumstances."

Child Support Enforcement
If a parent lacks the financial ability to pay a purge amount set, for example due to layoff from a job, injury, or health problems, among other possible circumstances, then a driver's license cannot be validly suspended.
Although many people suffer civil sanctions such as driver's license suspension and even incarceration, these are often unnecessary. Not to mention counter productive.  In Florida, unfortunately, many low income parents suffer driver's license suspensions or incarceration for contempt of court for failure to meet child support obligations pursuant to court orders, even when the parents lack the financial resources to meet those obligations.  The financial problems can be compounded when the State of Florida suspends the driver's license, calling this necessity in modern society, a "privilege, not a right."  A struggling parent may completely lose the ability to work, lacking transportation. Incarceration can wreak personal havoc on precarious finances, and some parents never fully bounce back.

The inability to pay does not equal contempt of court

In Gregory v. Rice, 727 So.2d 251, 253-254 (Fla. 1999), the Supreme Court of Florida explained that when a parent fails to meet a child support obligation, a trial court may hold the delinquent parent in civil contempt. However, the trial court is authorized to do so only when the parent has the ability to pay a purge amount.  The court explained that "regardless of whether the sanction is incarceration, garnishment of wages … [or] the revocation of a driver's license, … the court must provide the contemnor [i.e., the non-paying parent] with the ability to purge the contempt."  If the delinquent parent has no "present ability" to pay the purge amount, then he or she cannot be held in civil contempt.  In 2005, Florida's Fourth District Court of Appeal in Larsen v. Larsen, 901 So.2d 327 (Fla. 4th DCA 2005), extended this line of analysis to cover suspension of the driver's license of a parent who fails to meet a child support obligation.  The Larsen case explained that "[b]ecause the suspension of a driver's license constitutes a civil sanction," the trial court must first "determine that the contemnor [i.e., the non-paying parent] has the present ability to pay the purge amount." 
This is so even though it appears to conflict with Florida statutory law. Florida Statutes section 61.13016 provides that a child support obligor who has been given notice of the intent to suspend his or her driver's license may petition the court to contest the delinquency action.  While the statute states that the obligor may contest the notice by showing a mistake of fact as to the delinquency or the obligor's identity, the statute does not contain wording excusing the suspension for inability to pay. However, the Larsen case explains that the statute must be read in the context of the Florida Supreme Court's Gregory v. Rice decision, that a driver's license suspension is a civil sanction requiring the court to find "a present ability to pay the purge amount in order to enter the civil sanction." 
If you have an obligation to pay support and something has changed in your life that makes it difficult to continue to pay, take action. Don't let a single month go by, don't let a small problem balloon into an unmanageable monster. We have seen many parents rack up huge amounts in unpaid child support because they did not know that they could have the amount changed when they really needed it. Most parents love their children, and don't mind paying for their support one bit. But the parent must also be allowed to live and have a life without constant fear of incarceration for nonpayment of child support. 
Our member document preparers can prepare the documents you need to file in court to request a modification. You will need to determine what changes in your life, the other parent's life, or the child's life that create a need to modify your support amount. Do your research, educate yourself, be as fair as you can be to all involved. 
And, remember, we're here to help. If you need help with your documents - don't hesitate to contact us. 
800-515-0496

Copyright 2010-2018 ~ All rights reserved.
Follow us on Facebook!
Copyright 2010-2018. All rights reserved.