The Florida Association of Legal Document Preparers ~ legal document preparation services.
800-515-0496
Business Coaching Services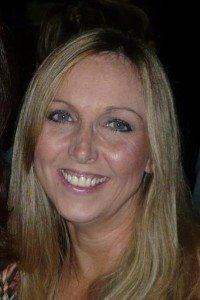 Hi, I'm Sheila Smith, Certified Business Coach and President of Lifetastic Coaching, Inc. I can help you by tailoring a plan to your specific needs. You decide what's important to you, and I'll help you put the strategies in place to take you there. 
A Business Coach is a professionally trained coach with a background in small business issues who oversees, assists and guides you—the small business owner—in developing, starting, and growing your small business. The Business Coach helps you clarify your business goals and objectives and helps you develop the skills and acquire the resources needed to operate a successful enterprise. Your Business Coach meets with you on a regular basis, either in person or over the telephone, to discuss the current and future business and life issues you are facing.  This structure keeps you and your business on the track you have set — continuously moving forward toward your goals and objectives. The results are that you experience clarity of what success means to you, and  the means to create success. Typically, Business Coaches work in the following areas:
General Planning — This Business Coach works with you on stabilizing and developing your Strategic Planning, Marketing and Promotional Planning, Financial Management and Planning, and general Administration and Personnel issues.

Marketing and Promotional Planning — This Business Coach specializes in helping you develop and implement your Promotional Action Plan, Advertising Plan, and Public Relations plan.

Financial Planning — This Business Coach specializes in helping you understand Financial Statements, Cash Flow Management, Pricing Strategies, and Employee Compensation plans. However, this Business Coach is not a tax advisor.
What a Business Coach Does For You, the Small Business Owner
Business owners seeking the expert guidance of Business Coaches typically look for coaches who not only are successful Business Coaches and professionals, but who also have a genuine interest in assisting them. Your Business Coach:

• Helps you look at the big picture for your business and life.
• Guides you in enhancing your business skills and intellectual development.
• Provides candid feedback to you about your strengths and weaknesses.
• Helps you identify business opportunities.
• Links you with professionals and organizations that can assist you in solving problems.
• Helps you through the transitional periods in starting and growing a small enterprise.
• Assists you balancing your personal with your business life.
• Listens to the problems you are facing, helps you set goals and develop a plan, and requires you to carry out and implement your plans.
• Encourages and motivates you, building your  sense of self worth and confidence
We offer a free 30 minute coaching session for FALDP Members
And after the 30 minute session we offer additional discounts and special pricing for FALDP members. So ... what are you waiting for? Submit the form on this page to get started making your business all it can be. 
Because we know you have work to do and need to stay on task, we offer coaching sessions evenings and weekends. Please let us know your time/ date preferences when submitting the contact form.
Copyright 2010-2019 ~ All rights reserved.
Follow us on Facebook!
Copyright 2010-2019. All rights reserved.