Touch to Call for Mobile Users - 800-515-0496
FALDP Get Documented Initiative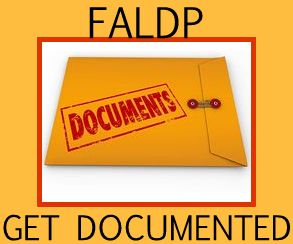 We started our FALDP Get Documented Initiative because we suspected that some people who are not yet legal U.S. residents are held back from filing the paperwork through USCIS because of the costs involved. 
Are you ready and eligible to file immigration documents, but are struggling to pay the fees?
Are you eligible for citizenship, need to apply for a green card, need to remove conditions on your temporary green card, or sponsor a spouse or close family relative, but don't have the available cash for the filing fees?
Is lack of cash the only thing holding you back?
You may qualify for a loan. We can help. 
Our program offers low cost loans that will pay for your USCIS filing fees and document preparation through one of participating document preparers.
No prepayment penalty or down payment! ~ Low monthly payments.
Loans of $700 - $20,000. 
Our FALDP Document Preparers can prepare documents for Adjustment of Status, Citizenship,; and associated documents. Consumers needing these document prepared may qualify for a low cost loan if they are able to show steady income and a history of responsible banking. No social security number or ITIN number is required.  
FALDP Document Preparers Participating in our Get Documented Initiative       The I-Team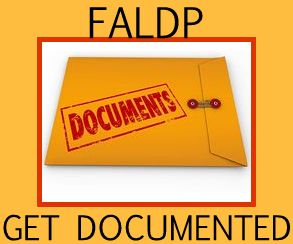 Paul Blythe - 954-709-9861
ReliableLegal101@gmail.com
Lauderdale Lakes - Broward County
English/ Creole

Martha Hauser - 407-344-7704
martha59hauser@gmail.com
St. Cloud, Osceola County
English/ Spanish
Leni Gutierrez ~ 561-439-6025
LAG.Documents@gmail.com
Lake Worth, Palm Beach County
English/ Spanish/ Portugese

Gabriela Martin ~ 850-483-0662
documents4ufl@yahoo.com
Escambia County
English/ Russian/ Slavic languages
Sam McClean ~ 561-403-6388 and 561-899-6136
draftersmultiservices@gmail.com
W. Palm Beach, Palm Beach County
English/ Spanish
Ketty Rodriguez ~ 239-219-6131
easytramitescorp@gmail.com
Fort Myers, Lee County
English/ Spanish
Our participating document preparers are dedicated to helping consumers work through the immigration process. We are not attorneys and do not provide legal advice. However, all of our document preparers participating in our Get Documented Initiative have prepared at least 100 sets of immigration documents assisting people just like you. And, all of our participating document preparers immigrated to the United States from another country or have close family members who did. They know about the process personally and first hand, and are committed to helping others jump through the hoops and clear the hurdles.
As we are not attorneys, we cannot accept anyone into our program who is under a previous or current deportation order; has a criminal history; or any other reason that requires counsel. If those circumstances exist, we may be able to refer you to an attorney who can help, and you still may be able to obtain a loan to pay your USCIS fees and attorney fees.

More about our initiative
The Florida Association of Legal Document Preparers is a thriving group of legal document preparers concerned about access to the legal system. There is a wealth of readily available legal information, if only you know where to look. We share legal information with consumers, and seek to support consumer rights by helping to provide easy access to information and the legal system. We welcome the opportunity to earn your trust by delivering the best service and information in the industry.
Immigrants to America face a variety of challenges as they seek to build a better life for themselves and their families. Our FALDP Get Documented Initiative focuses on a specific set of barriers: a lack of access to sound legal and financial services and affordable credit. Whether you are seeking to renew a green card, remove conditions on a green card, apply for US Citizenship, or seeking to put a down payment on a rental property or purchase a car ... we know that immigrants struggle to find financial products that meet their needs. What's more, this lack of access makes immigrants more vulnerable to unscrupulous actors and loans that are predatory by nature.
OUR GOALS To promote financial inclusion and increase access to affordable and equitable financial services to low and moderate-income immigrants in the state of Florida. 
How we Help
Prepare your documents for filing with USCIS;
Notarize your documents as needed;
Pre-screen you for a loan upon your request;
Assist in completing the loan application;
Assist in compiling your financial information to send to the lender;
Translate your documents and/ or information (depending on the language)
Treat you with respect - without our customers, we would not be in business at all.
What we Won't, Can't, and will NEVER do:
We do not provide legal advice or representation;
We will not encourage you to apply for a loan that you don't need;
We will not present ourselves as "Notarios Publicos" to the Latin community;
We will never ask you to sign a blank USCIS form or blank financial form;
We will never ask you to leave your original documents with us.

"Give me your tired, your poor, your huddled masses yearning to breathe free, the wretched refuse of your teeming shore. Send these, the homeless, tempest-tossed to me, I lift my lamp beside the golden door!"

---
Follow us on Facebook!