One thing I did learn in the past 20 years is that many people desperately need help with their legal matters. Without legal assistance, their issues will likely go unresolved or worse, wrongly resolved against them. One of the biggest challenges in the court system today is the increasing number of self-represented litigants. As the number of self-representing litigants in civil and family cases continue to grow, courts are responding by improving access to justice and this only empowers people to solve their own problems.
In some states, as many as 80 to 90 percent of litigants are unrepresented, even though their opponent has a lawyer? The number of these "pro se litigants" has risen substantially in the last decade, due in part to the economic downturn and the relationship between poor economic conditions and issues like housing and domestic relations.
Some of the largest legal aid organizations for low-income Americans in the nation reported recently that 86 percent of low-income Americans receive inadequate or no professional legal help for their civil or family legal problems they face. In the State of Florida, state courts continue to see a staggering number of self-represented litigants in 2017 alone.
So, what do we do about the fact that the legal system is, for many people without a lawyer, nearly impossible to navigate? One way to resolve this issue is for those who are unable to afford the services of an attorney, to seek out the services of a legal professional who has previous years of paralegal experience working behind the scenes for lawyers and who is versed in preparing legal documents and well understands legal procedure.

If you are suing or being sued, there are forms which a nonlawyer can prepare for you which are compliant with the State Court. Should you be dealing with an issue regarding a civil matter; landlord/tenant issue; criminal expungement; early termination of probation; family/divorce; summary administration; estate planning, etc., you can represent yourself and obtain assistance with the court filings.
Just know you will not have an attorney to represent you in court or to provide you with legal advice.
If you find yourself in this situation like so many self-represented litigants, be advised there is real justice out there for you as well.

SERVING PRO SE IN ALL COUNTIES IN FLORIDA!

Alachua, Baker, Bay, Baker, Bay, Bradford, Brevard, Broward, Calhoun, Charlotte, Citrus, Clay, Collier, Columbia, DeSoto, Dixie, Duval, Escambia, Flagler, Franklin, Gadsden, Gilchrist, Glades, Gulf, Hamilton, Hardee, Hendry, Hernando, Highlands, Hillsborough, Holmes, Indian River, Jackson, Jefferson, Lafayette, Lake, Lee, Leon, Levy, Liberty, Madison, Manatee, Marion, Martin, Miami-Dade, Monroe, Nassau, Okaloosa, Okeechobee, Orange, Osceola, Palm Beach, Pasco, Pinellas, Polk, Putnam, St. Johns, St. Lucie, Santa Rosa, Sarasota, Seminole, Sumter, Suwannee, Taylor, Union, Volusia, Wakulla, Walton, Washington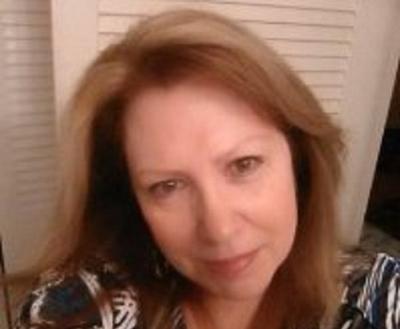 Deana Snyder
Fort Lauderdale, Florida 333068
**COVERING ALL OF FLORIDA**
Email: soflalegaldocprep@gmail.com
PH:  (954) 532-5476
 Also, Please check me out on LinkedIn at: https://www.linkedin.com/in/deanalsnyder/
- and -
my profile and awesome reviews I am receiving on Thumbtack at: https://www.thumbtack.com/profile/services/6A8mRxlP5u2vpg/edit