The FALDP Docket
Volume 11 Issue 11; November 2021
Stay up to date, and in the know.This is our monthly newsletter. We publish this for the benefit of FALDP members, legal document preparers, and friends. Published monthly since May, 2010
---
Announcements
---
Never Give Up
I have read Napoleon Hill's masterpiece, "Think and Grow Rich" a few different times in my life. One of his stories stands out.
The story is about a miner named Darby and his crew during the 1800's Gold Rush. Darby had found gold and staked his claim, but the gold he found quickly ran out. After a few months of drilling and desperately trying to find more gold, Darby gave up. He sold his drills, and mining equipment to the junk man. The junk man hired an engineer who located a rich vein of gold just three feet from where they had been drilling. The junk man got rich. Darby failed because he did not seek expert assistance when he should have. And he failed because he gave up.
It may seem at times that running a business is too hard. It may seem that the predictability of a regular 9 to 5 job is a better way to live. But, its not! When you work for an employer you are renting out your time. When you work for yourself, you own your time, and spend it as you see fit. You can decide which activities to do and when. Which service to offer and at what price. And even which customers to serve and which to avoid. Your work, your life on your terms.
---
Wow! What a Ride!
"Life should not be a journey to the grave with the intention of arriving safely in a pretty and well preserved body, but rather to skid in broadside in a cloud of smoke, thoroughly used up, totally worn out, and loudly proclaiming "Wow! What a Ride!"

~  Hunter S. Thompson
---
Have a safe & happy
THANKSGIVING!
---
New Courses & Course Specials Coming Soon
We have a couple of new courses in development. At the moment, we can't promise when either one will be ready. But, one is a course about Small Claims Court. And, the other course is about starting a document preparation business. These have both been repeatedly requested ... so we're working hard to bring them to you.
We're planning a flash sale on Black Friday, so keep on the lookout for that. And, we will also be offering a course sale or discount in December. At the moment we're not sure about exactly what the specials will be. We'll announce it on our Facebook page, in our private FB group, and on our site as soon as we've worked out the details.
---
Webinars
Immigration Document Preparation
Information from the Immigration Doc Prep Webinar has been posted inside the Members Only area. Members who are in Miami-Dade and prepare immigration documents need to read this information. There is a new ordinance there related specifically to immigration document preparers.
We are putting our Webinars on hold for the rest of the year. Our next meeting will be an After Hours meeting at 5:30 on January 12th. Our training-webinars page will be updated to reflect the changes. If you have a request or question about our webinars, call or email us. staff@faldp.org or 800-515-0496. See you there!
---
Certificates of Membership
Updated certificates of membership were sent out to members in August. Newer members may not have received a Certificate, please request one if you like. We generally issue these upon membership renewal. We send them via email from faldp2010@gmail.com. If you are maintaining or seeking FALDP Certification, you can earn one CEU simply by displaying your certificate on social media, and sending us a screen shot.
---
Member Directory Overhaul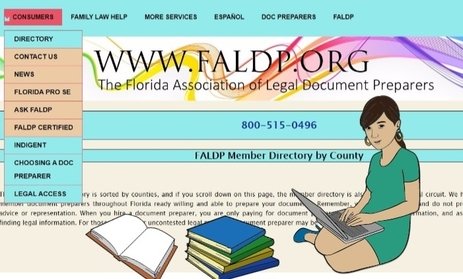 Now when you click on "Find Help" on the FALDP site navigation you'll arrive on a page that gives you a choice of directory. You can either choose the County Member Directory which we have always had available. Or you can choose the All Member Directory. The latter is brief information and includes all members. (It is not completely finished, so maybe not "all" yet.) Check it out. Also, it's very easy to search by using the "Find" button in your browser. The idea is to make the directory easier for consumers to use and to find our members.
The information that members provide for the county directory will stay the same. Please check your listing to make sure all is correct. Any changes or updates should be made through the Members Only area, just like you initially submitted your directory information initially. Please don't send an email requesting a change or update on a member listing. These requests can easily get lost in our email, and your change won't be made.
Please note: We will no longer add member information to the County Member Directory for those members who have neglected to do so. However, we will add your brief information to the All Member Directory. We base the information to display on the information you gave us in your Membership Application.
---
You can share our videos & articles!
We have a growing list of videos on our channel. They're all about different aspects of document preparation, branded with the FALDP logo and information. Members are invited to use our videos on their sites, online ads, or on social media. Depending on where you display, you can share from YouTube, by using the share link or embed code.

For example, on your own business FB page, you could share one of our divorce videos, and above it simply state that you are an FALDP member, and you prepare documents for divorce.

Check out our videos here - FALDP on YouTube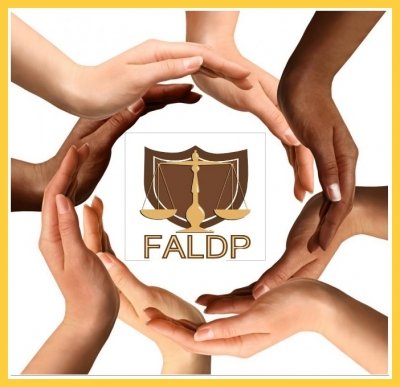 And, FALDP members are also invited to use content from our blog on their site and social media. Check out our searchable blog on Legal Sunshine Please remember to give proper attribution. Almost all blog articles were written by Ruth Tick, a few are guest posts. Excerpts are allowed, as some of the articles are very long. Be sure to state that this is an excerpt of ...
---
Spanish Parenting Course Available
The Spanish version of the Parenting Course, offered through our sister company, Horizon Research Network, LLC, has been approved by DCF. We received notification of its approval on October 9th, 2020.
Prices are the same as our English version. $29.99 and $14.99 for low income. Here's the link directly to the Spanish version - spanish parenting course The Spanish version is also displayed on our FALDP site, and can be accessed by going to the English version.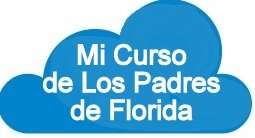 Parenting Course
Parental Education and Family Stabilization Course is mandatory for all divorcing couples who have children; and all people seeking a paternity action. The cost is $29.99 and $14.99 for indigent. Here's the link directly to the - Parenting Course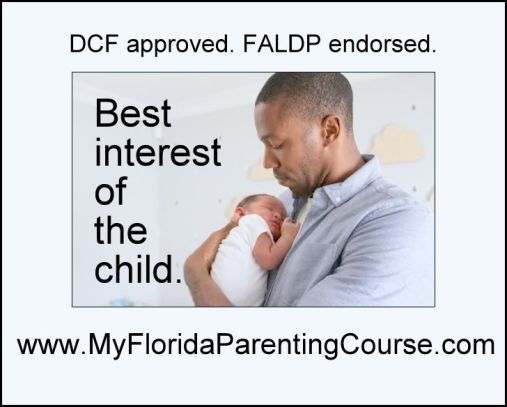 ---
Don't have a site yet? Try Monarch Web Strategies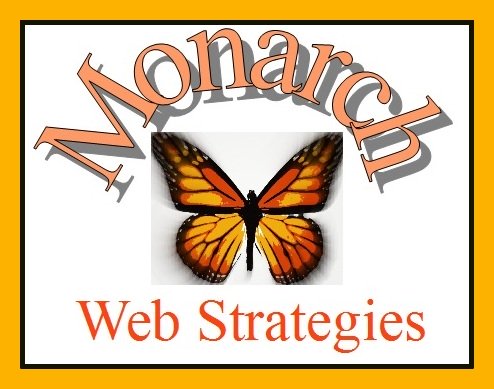 Horizon Research Network is one of our associated sites which includes our design services. We build business websites for FALDP members for only $500, which includes your domain name and first month's hosting. And, have you seen our whiteboard videos online? We can create a custom whiteboard video to promote your business. Once built its yours to use in any of your advertising or promotions. Contact us for a custom quote.
---
FALDP Private Facebook Group
About one third of our membership has joined the FALDP private Facebook group. We created it to make it easier to interact with each other. So far, people have given work referrals to one another; asked questions to the group; received help in locating a form; and discussed various issues. If you're working toward FALDP Certification, you earn one CEU just by joining the group. So, what are you waiting for? Look for the private group after going to the official FALDP Facebook page at FALDP,LLC on Facebook.
---
Member's Announcements & Contributions
Have something to share?
We accept member's announcements and appreciate your contributions. If you have an announcement about your business, an expansion of services, moving your offices, or winning awards, please send us the information and we'll include it in our newsletter. Your announcement needs to be pertinent to your business. We are unable to include announcements about other trade associations, clubs or groups.

If you would like to write an article, editorial, opinion piece, or web page please let us know. We are always in need of fresh information and insights.
---
FALDP Contact Information:
Main number – (941)237-0951
Toll free - (800)515-0496
Email – staff@faldp.org



PLEASE LINK YOUR SITE TO WWW.FALDP.ORG