The FALDP Docket
Volume 9 Issue 12; December 2019
This is our monthly newsletter. We publish this for the benefit of FALDP members, legal document preparers, and friends. Published monthly since May, 2010
Announcements
Happy Holidays, Seasons Greetings, Merry Christmas,
Happy Hanukah, and above all ...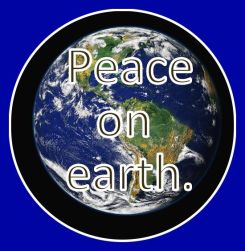 ---
Year End Specials!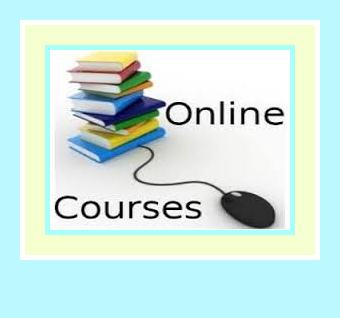 25% Rebate for All Individual Courses ~ Members Only


This is one of our 2019 Year End Specials, and is available December 20th through December 31. Enroll in any of our online courses and receive a 25% Rebate the following day.  Choose from 13 online self-paced courses. And, if you're not a member yet, this rebate could go a long way to offset your membership fee. Save up to $99.75. It costs $104 to join - $75 membership fee and $29 for our mandatory course, "Avoid UPL!". Go to our online course page to enroll. Future members, be sure to join before December 31 to be entitled to the 25% Rebate.
Members may call us to submit payment for the course after registration, rather than wait until the next day for their rebate. 800-515-0496.
*This year end special only applies to stand alone online courses, NOT course bundles, and cannot be combined with any other special offer or promotion.

10% Rebate for All Individual Courses - Non-Members (Future Members)


Not ready to join us just yet? You can still take advantage of one of our 2019 Year End Specials. Enroll in any of our online courses and receive a 10% Rebate the following day.  Choose from 13 online self-paced courses. Go to our online course page to enroll. This year end special is also available from December 20 through December 31.
Rebates are issued the following day.
*This year end special only applies to stand alone online courses, NOT course bundles, and cannot be combined with any other special offer or promotion.LEARN MORE AND REGISTER HERE: Online Courses
Whiteboard Video Animations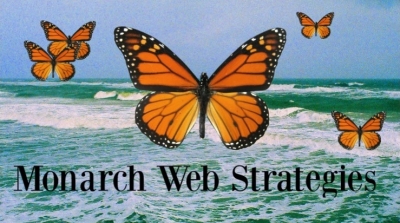 Our videos are through Monarch Web Strategies, a division of Horizon Research Network LLC Please consider our year end specials, available now through December 31. (Your website or animation does not need to be completed by December 31, but you need to commit to the process by then to take advantage of these discounts).
Year end special prices for story board/ whiteboard animations. Up to eight panels, including graphics, your branding, and music - all for only $199. for FALDP members; $250. for non-members.
* Our year end specials cannot be combined with any other specials or promotion.
Check out the videos on our FALDP on YouTube channel to get an idea of the possibilities. And don't forget to subscribe!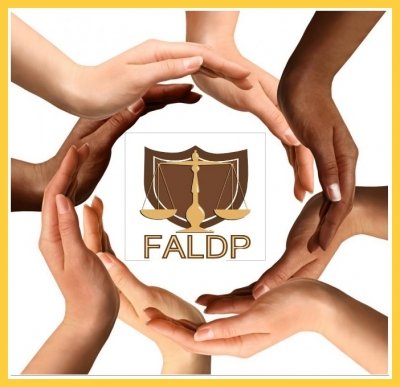 ---
~~~~~6~~~~
Have you signed? Only 6 signatures needed!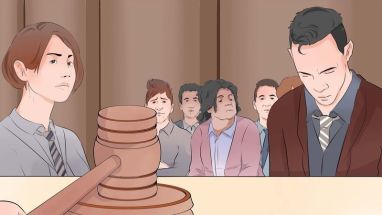 If you haven't yet signed our change .org petition please sign today. Slowly but surely, we're reaching our goal. Never forget about the story of the tortoise and the hare. FALDP published a petition asking the Florida Bar to do the following:



1. Investigate UPL when there is consumer harm. Not when there is "potential" harm.



2. If the Florida Bar demands that we follow their rules, make those rules clear, and set out in a fashion in which document preparers can easily find and refer to the rules.



3. Lighten up on the investigation of document preparers altogether. We feel we are being bullied and harassed by an entity that does not supervise us. The Florida Bar is authorized to investigate UPL, but putting document preparers out of business is counter productive all around.



4. Give us some recognition for what we do. We are part of the solution to the ongoing justice gap. Until consumers are being served fully, there is no need for us to be perceived as a threat to lawyers.



We only need 6 more signatures – ONLY 6 MORE! - to reach our goal of 500. Once we've reached that goal we plan to send a letter to the Florida Bar, the Florida Supreme Court, and the Federal Trade Association. There is no reason legal document preparers should be required to follow rules without a clear understanding of what those rules are.

Best Practices Guidelines
As you may know, the ABA published guidelines for legal document preparers in August 2019. And, although they had some great ideas and the guidelines were not overly restrictive, we believe they were not exactly on point. Because of that, we created our own proposed FALDP Best Practices Guidelines and in the future, will expect everyone to respect the guidelines and strive to follow them as closely as possible. For that reason, we're requesting your input now, while they are proposed guidelines. We'll leave the comment period open through January 2020. Our intention is to send our FALDP Guidelines to the Florida Bar, the Florida Supreme Court, and the Federal Trade Commission and state that these are the guidelines we agree to follow. Speak your mind.
Our draft of the Best Practices Guidelines is inside the Members Only area. There you can download the guidelines, and make comments. We need your input. There may be important points we've left out, things that need more detail, or language we should remove.
---
THIS is Teamwork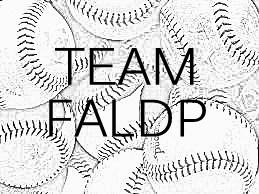 Shout out to Gabriela Martin of Gulf Translation & Document Services for helping a fellow FALDP member. Bruna Alves De Assis, a new member, had some questions about immigration documents. We matched her up with Gabriela to be her coach. Here is the gist of their experience:


Bruna said:
Just wanted to let you know that I spoke to Gabriela, and she was amazing. She didn't want to charge me but spent almost half an hour on the phone with me. She explained that she communicates with her customers via questionnaires. I was stuck on a certain question on one of the forms. She told me how her customers have answered that question. She treated me like a colleague and said if I have any questions or concerns I can always come to her. 


Truly a great person as well as a great professional. Also she reached out the same day you reached out to her. Again thank you so much for introducing her to me, hope sometime in the near future I can assist other FALDP members like she assisted me.

Gabriela said:
I didn't charge her anything at all. We spent about 20 minutes on the phone and I told her she can call or text me anytime she needs to. She was willing and prepared to pay but I felt it just wasn't necessary.
 

I think it would be beneficial to all of us if more members were to share their wisdom, experiences etc. >
---
Feature Article:
What NOT to do
Following is an email we sent to a former member. The former member ended her membership voluntarily rather than abide by our rules. We have denied membership to several applicants over the years, but seldom have had to suspend or terminate membership. Years ago, we terminated a membership when we discovered he was a disbarred attorney, and the reasons for his disbarment. We suspended another member for blatant copyright infringement of another document preparer's site. And, as in this situation, we had still another member terminate their own membership rather than comply with our rules. So be it. Here is the letter we sent:
After careful consideration we have decided to suspend your membership in the Florida Association of Legal Document Preparers, effective immediately. The suspension is to last for 30 days to give you time to make the following changes to your website etc.; and to complete the online course "Avoid UPL!". If you complete the course and make thechanges in less than 30 days, please let us know via email. If you choose not to make these changes, please do the following (1) remove the FALDP logo from your website, (2) remove the FALDP logo from any and all of your social media accounts and advertising; (3) remove any reference to membership in FALDP from your website, and any and all of your social media and advertising.
Our recent dialogue prompted us to scrutinize your website. Here's what we found:

First, as of last renewal period you had earned the badge "Blue Ribbon A+" which among other things requires that you display your prices on your website. At the time the badge was granted, your prices were displayed, but now they are not.


Second, your site language uses the moniker "paralegal" in numerous places to refer to you and your services. This is especially troubling, as it is one of the few bright line Florida Bar UPL rules. FALDP does not tolerate a document preparer referring to himself or herself as a paralegal. And rightly so. A paralegal by definition is employed by andworks under the direct supervision of an attorney. We tolerate member document preparers including the information as a historical fact on their "About Us" page. And, for document preparers who are also employed as paralegals, or offer their services to attorneys as contract paralegals, we encourage them to create two separate websites or atminimum use separate pages and areas on their sites for the two separate types of services.


Third, your site has other language that implies that you are a paralegal and may be working for an attorney. In at least one instance, you refer to yourself as a "legal assistant", which is also prohibited as per the Florida Bar UPL rules. And, there are numerous instances that state or imply that you do more than prepare documents. Documentpreparers are just that. We prepare documents, provide legalinformation, and explain procedure. Providing legal information means to provide the customer enough fact based information to allow the customer to make his or her own informed legal decisions. Explaining proceduremeans explaining what happens next according to the natural progression of a court case, based on court and administrative rules.


Fourth, you have never completed the required FALDP course, "Avoid UPL!". This course has been available since January 2017, and costs only $29.


FALDP's overarching goal is to promote the legal document industry as a whole. We are not a lead provider, and forward leads to members as they come in with absolutely no guarantee or promise of quantity or quality of these referred leads.
---
4 Tips for Entrepreneurs
1. Start with a no. It is much easier to go from a no to a yes than from a yes to a no. This may sound counter intuitive even counter productive. But. You can always say, "We'll see." or "Let me consider that." We are in a time when we are constantly faced with options. Sometimes it becomes difficult to filter what is important and what isn't. The more choices we must make, the more the quality of these decisions deteriorates.

2. Ask yourself, Is it essential? Creative people find it hard to stop with the ideas. The belief that we can do it all and have it all is a myth. Focus only on what's important, the activities that dove tail with your goals. Less is best.

3. Practice being unavailable. If you have employees, don't let your staff become overly dependent on you. By being unavailable at times, others will have to step up to fill the void. It shows trust. If you are a leader and cannot take time off, take a hard look at yourself. This means you have not developed a sustainable culture for the business or a sustainable life for yourself.

4. List your products. By each one, list the revenue it creates and the resources it takes. Then ask yourself what would happen if you took the resources being used by the products with the least amount of revenue and put them toward the ones that are doing the best. Ever notice those companies that have the best focus do the best? They know what works. They reduce their scope and go deep in the areas that have the best return. A good company spends as much time stopping things as starting things. Yes, it is hard to do because the idea sounded great at first and was supposed to work. But when you find it isn't working, it's time to move on.
---
New Logo Display Guidelines
Display the FALDP logo
FALDP logo: As of our conference in October 2018 we decided that all members who have a website are required to display the FALDP logo on their sites. We are making a special marketing effort to distinguish FALDP members from document preparers who are not FALDP members. The goal is to show the world that FALDP members are the best possible choice for document preparation.
New FALDP logo display guidelines:
For some time we've considered upgrading the FALDP logo display requirements. One of the main reasons is to give consumers a bit more understanding of what we are, rather than a logo with no explanation. We will create a short video similar to the ones shown here for each member. We intend to start with existing members who have a website, and/ or are active on social media; and new members. The idea is to replace the static logo with the short video. Once we create the logo video, we'll send you the embed code and the share link. Since the logo video is on your site or your social media, we don't intend to include your contact information as that will already be displayed. Here are a couple of examples: You Tube video logo - fcf and You Tube video logo - ftp
We don't want to make this cumbersome for anyone. If you need help adding this to your site, please let us know, we'll help you find a low cost solution.
We're rolling out our new video logos for FALDP members. These are to be used on members' websites, online advertising, and in social media. The video logos provide a bit more information about our association, instead of a static FALDP logo with no explanation. Static FALDP logos are still available to be used in your print advertising such as business cards and newspaper ads.
FALDP Members – to request your video logo, please send your logo image (if you have one) and your coverage area to FALDP2010@gmail.com . Coverage areas can include your county, your three couties on the Member Directory, or all of Florida. If you prepare documents outside of Florida, we may be able to include that as well with a phrase like – Also Serving the Entire U.S. for a certain type of service. Remember, we are a Florida trade association and will not mention other states or locations, unless we first mention Florida.
---
Parenting Course Affiliate Opportunity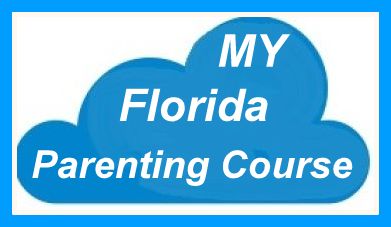 Our Parenting Course Affiliate Program is here. All FALDP members who refer divorcing/ separating parents to our FALDP endorsed Parenting Course can participate. No need to sign up. Consumers pay $29.99 or $14.99 for low income and indigent. Referrers receive $3.00 for every full pay referral, and $1.50 for low income/ indigent referral. When consumers enroll in the course, have your customers enter your name as the referring party, and keep track of who you referred. Send us an invoice by the 10th of the month for all referrals in the previous month, and we'll send you your affiliate compensation. We can send payment through Google Pay or Paypal only. And, remember it is up to you to send us an invoice or request for payment. Simple?
---
Reminders
Business presence in Florida
Business presence in Florida - Members who are not physically in Florida are required to maintain a business presence in Florida. This means if you are physically located out of state, you must either form a Florida corporation or Florida LLC, or register as a foreign entity.
Mandatory Course - Avoid UPL!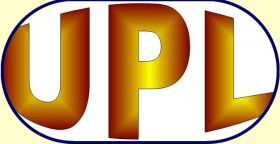 Most members have completed this course by now. If you have not yet taken this course, please do so as soon as possible. This is a Members Only course. If you did not purchase this course when you joined, you can register for it inside the Members Only area. Any member who has not taken this course by renewal time, will be required to pay for it a second time. Members who have not completed the course by July 31 may be suspended. Suspension means that your information will be removed from the Member Directory and you'll be required to remove the FALDP logo from yur advertising. Members are required to take this course every year. It is your responsibility to let us know you've completed the course by taking the quiz, completing the essay, and/ or submitting the exit survey. If you have any question as to whether you completed the course - contact us. This course was designed to protect our members from falling into the vast sea of nothingness and confusion, also called a UPL investigation.

Watch the updated course video: Avoid UPL! Course information
---
Ruth Recommends:
Orlando Pennysaver

Direct mailed portion includes FIVE 55+ communities in Orlando, homes in Metro West, Conway, Goldenrod, Lee Vista, East Orlando/ Waterford Lakes, Azalea Park, Lake Underhill, Pine Hills & Casselberry.



Direct mailed & distributed twice a month. (Compare to monthly publications!) Delivered to homes through the USPS and in mailboxes every other Friday.PLUS Your ad will appear in our most recent online issue.

Visit - Orlando Pennysaver and tell them you saw their information in our newsletter.
Apache OpenOffice
OpenOffice is a robust program comparable to Microsoft Word. It is also FREE. You can get it here: open office download
Foxit PDF Program
I highly recommend Fosit Reader as a free alternative to Adobe Acrobat. One of the best features (besides that its free) is that the typewriter allows you to type into most PDF documents, even though they're not fillable.
TSYS - Merchant Account
I highly recommend TSYS to use for your business merchant account. Compared to Paypal - much less expensive, light years better customer service, and far more convenient. Give me a call, and I'll put you in touch with my account representative. 800-515-0496.

Parenting Course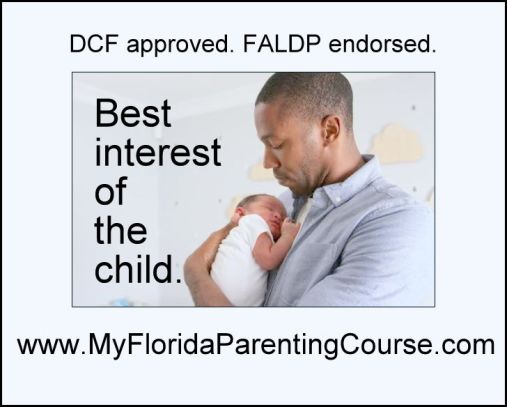 Parental Education and Family Stabilization Course is mandatory for all divorcing couples who have children; and all people seeking a paternity action. The cost is $29.99 and $14.99 for indigent.Here's the link directly to the - Parenting Course
Private Investigation Services

Do you or your document preparation customers need help from a Private Investigator: Dan Womack can help with locations for child support, missing spouse, and other services. Dan is a licensed Florida Private Investigator and a former FALDP member. Contact him directly Womack PI Office: (772) 672-4844
Fax: (772) 672-7130

Freedom Voice
I also highly recommend Freedom Voice for your toll free service. I have used Freedom Voice for the past eight years, and have never had an issue with their service. Learn more here - Freedom Voice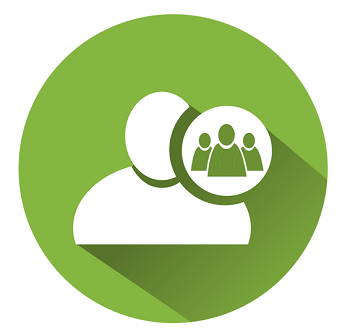 Don't have a site yet? Try Monarch Web Strategies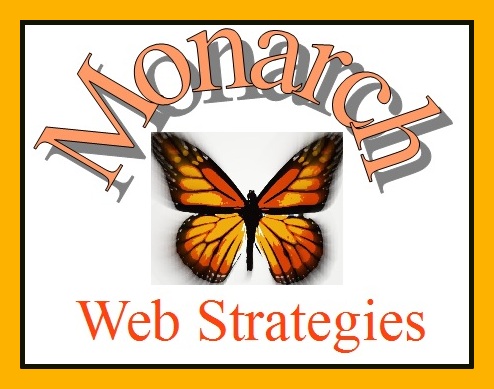 Horizon Research Network is one of our associated sites which includes our design services. We build business websites for FALDP members for only $500, which includes your domain name and first month's hosting. And, have you seen our whiteboard videos online?We can create a custom whiteboard video to promote your business. Once built its yours to use in any of your advertising or promotions. Contact us for a custom quote.
---
FALDP Private Facebook Group
---
About one third of our membership has joined the FALDP private Facebook group. We created it to make it easier to interact with each other. So far, people have given work referrals to one another; asked questions to the group; received help in locating a form; and discussed various issues. If you're working toward FALDP Certification, you earn one CEU just by joining the group. So, what are you waiting for? Look for the private group after going to the official FALDP Facebook page at FALDP,LLC on Facebook.
---
Member's Announcements & Contributions
Have something to share?
We accept member's announcements and appreciate your contributions. If you have an announcement about your business, an expansion of services, moving your offices, or winning awards, please send us the information and we'll include it in our newsletter. Your announcement needs to be pertinent to your business, we are unable to include announcements about other trade associations, clubs or groups.

If you would like to write an article, editorial, opinion piece, or web page please let us know. We are always in need of fresh information and insights.
---
FALDP Contact Information:
Main number – (941)237-0951
Toll free - (800)515-0496
Email – staff@faldp.org



PLEASE LINK YOUR SITE TO WWW.FALDP.ORG