Members & Friends:



The FALDP Docket
Special Edition
July 2016
---
Members and Friends
---
This free newsletter is published every month for the benefit of FALDP members, legal document preparers, and friends.This issue is a special edition.
---
Letter from FALDP Director, Ruth Tick
Dear FALDP Members and Friends,



Summertime is traditionally the slowest season in our business. Time to look forward and make plans, revamp and rebuild our sites, and overhaul our marketing efforts. As I hope you know, our Seventh Annual Conference is coming up on September 24. We're excited about its promise to be the best conference ever. The conference focuses on UPL.



We are working on strategies to overcome unfounded allegations of UPL - as the threat of UPL investigation is a major barrier to our success. We have developed a three pronged strategy aimed at breaking through to the other side - flying over the UPL barrier. Once we clear that hurdle, we'll have more freedom to allow our businesses to grow to their full potentials.



The time for complacency is past. The days of flying under the radar are over. It's time to stop living with the fear that we must not be too successful, lest we twist the tail of the Florida Bar. We are not only hurting ourselves by bowing to nonsensical demands, but also hurting the customers we all so sincerely seek to assist.



Consumers need us more than ever. The unwed father who doesn't understand why he pays child support and still can't see his child. The couple who is harassed into moving by an unreasonable landlord. The immigrant who tries to comply with all the USCIS regulations, but struggles with the language and cannot afford an attorney. The debtor who has lost everything ... and cannot pay the $2000. attorney's fee for a bankruptcy. And on and on.



And to be clear, not all of our customers are low income, poor, or downtrodden. Many of our customers are just like us. Basic middle class, with jobs, houses, mortgages, car payments, and children. Some may be able to pay an attorney ... and many do. Some who could afford an attorney, prefer not to - either because they want to be in control of their own case, because they have burned by an attorney in the past - or both.



A few members have not yet renewed. The last day to renew is this coming Sunday, July 31. Although you can always rejoin in the future, we will remove all of your business information from our association site, if you do not renew by that date. We sincerely hope that you see the value in remaining a member of the Florida Association of Legal Document Preparers.



And, if you have renewed, and intend to come to the conference in September, but have not yet registered, please try to register by the end of the month. The conference fee will increase to $95. on August 1. If you're able to attend - save your $20, and register this weekend.



Or, take advantage of one of our online course bundles which allows you to waive the conference fee altogether. This is an important conference for you, and for the association.



We hope to see you there!



*If you've already registered for the conference, please disregard this letter. I'm so looking forward to seeing you!



Best Regards,
Ruth Tick and the FALDP Team

---
Amazing Summertime Specials
1. FALDP Membership + Conference = [only!] $150. if you register for the conference and join through July 2016. On August 1, this combination price increases to $170. So hurry!

2. ANY three course or more bundle includes the conference fee - receive a 20% discount on each course AND the $75 conference fee is waived. Available for new or current members. Potential savings up to $256!

3. Any three courses for a flat rate - $499. purchased by July 31, 2016. Also includes the $75. conference fee. Available to new and current members. [$75 membership fee not included] Potential savings up to $481!

4. Conference fee waived with purchase of a Turn Key Business Bundle through September 23! Save $75. Our Turn Key Business Bundles always include the FALDP Membership fee, two online courses, and a custom website - all for only $499. Potential savings up to $533!

Visit these pages for details: Annual Conference Page. course bundles Turn Key or contact us for more information. staff@faldp.org ~ 800-515-0496
---
Conference 2016 - 7th Annual Conference
Get Set!!!!!!!!!!!
We're once again holding our conference in Daytona Beach - 9/24 - all day. Attendee rates at the Fountain Beach Resort - DB are just $59 or $69 per night - at the beach - and on the World's Most Famous Beach! You'll receive your discount code for accommodations when you register for the conference.
Conference + Membership = $150
Conference + Membership $150. (New or Renewing Member)
---
Pay For Conference Only
$75 through 7/31 - increases to $95 on 8/1
If you have already renewed your membership, or are a new member with no need to renew, you can pay for the conference by itself. The conference fee is $75. If you are paying here for the conference only, please go to our conference page and also register for the conference. This helps us keep track of how many seats we have available, when to stop allowing attendees to bring a guest for free, and helps us know how much to order for lunch. You can pay for that here.


Conference Fee Only - $75 -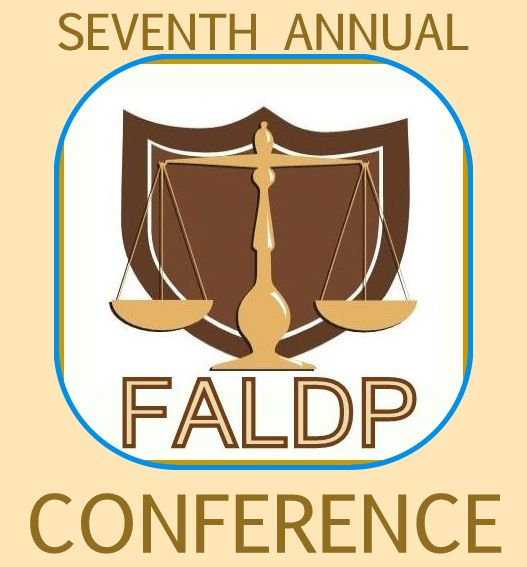 Conference Agenda
9:00 Ruth Tick, Introduce the Day - The BIG QUESTION FOR THE DAY: How can the Florida Bar investigate the unauthorized practice of law when the "practice of law" has never been defined?


10:00 Chardo Richardson, President of Central Florida ACLU - "UPL - The Big Picture" - What do teeth whitening technicians and legal document preparers have in common? Is the Florida Bar's stance on unauthorized practice of law damaging to consumers?


11:00 Sheila Smith - "My Journey ... Fighting Allegations of UPL" - Although Sheila did nothing wrong, it was several months before the Florida Bar's UPL investigation was finally dismissed. Sheila was required to completely change her website to eradicate the word "legal" throughout, and also to change her business name.


12:00 Lunch - Provided by FALDP - Subs, sodas, wraps, waters, snacks


1:00 Ruth Tick - "UPL Investigations - Techniques and Procedure" Exactly what will trigger an investigation?Why is there an investigation when no one complained? How can I tell if I'm being shopped? How can I avoid an investigation in the first place?


2:00 Howard Alterman, Esquire "UPL - Do's, Don't's and Surviving a UPL Investigation"  Steps to take after receiving the letter from the Florida Bar. Is it time to hire a lawyer? Can they really subpoena all my documents? What if I refuse to comply?


3:00 Ruth Tick - "Overview of UPL Cases" From Rosemary Furman and Serena Dunn in the 1980s to Nancy Grant in the early 2000s to present day UPL investigations. Ruth invites members to share their UPL story.
4:00 Ruth Tick - Wrap Up, Awards, Prizes, Giveaways - Prizes and giveaways include Tote Bags, mouse pads, and Pro Se Self-Help Guides. We give prizes for:

*Member of the Year - submit your nominations now
*Road Warrior - who traveled farthest to attend our conference
*Business Card Drawing
*FALDP Trivia - answer questions about FALDP history and benefits to win a prize

---
FALDP New Membership Or Renewal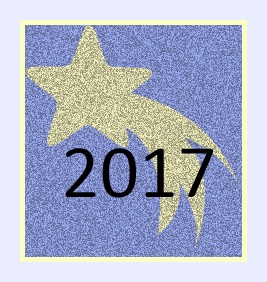 On June 1, the renewal fee increased to $75 and stays at that rate for most of the year.


When you renew your membership listings move up the page. The 2017 Renewal Star is displayed along with your listing. By the end of the July every member will have the 2017 Renewal Star displayed, or the listing will be removed.



NOTICE: The last day to renew your membership and avoid being dropped from the membership roster and all site listings is July 31. If you have not renewed by July 31 you will be dropped from the FALDP membership roster, all your information will be removed from our site, and you will be prohibited from using our FALDP logo on your site or in any of your advertising.

Renew Now - $75 -
FALDP Member Benefits
Besides the obvious benefits to FALDP Membership: increased credibility, accountability, advertising, networking, and education, there are unseen benefits to maintaining your FALDP membership or joining FALDP now. We receive direct referrals from many sources, our site appears on the first page and at the top of many google searches, and consumers search our Member Directory. Sometimes you might not realize that a consumer has found you through our Member Directory. And while we cannot promise any member any specific number of referrals, we can say with confidence that every member who advertises on our Member Directory receives enough business to, at the very least, cover the price of membership.
---
Don't have a site yet? Try Site Sell
---
Site Sell Link you'll open yourself to whole world of possibilities. Many business people struggle with web marketing, SEO, rankings, analytics, and advertising. SBI does most of the work for you. Give it a go - you won't be disappointed.
---
FALDP Contact Information:
Main number – (941)237-0951
Toll free - (800)515-0496
Email – staff@faldp.org



PLEASE LINK YOUR SITE TO WWW.FALDP.ORG