If you submit payment through this newsletter, don't forget to go back to the Annual Conference Page. to submit a conference registration form. If your membership is not due for renewal, you can sign up for the conference on our Annual Conference Page for $95.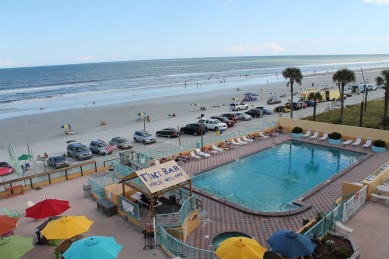 Pool deck at the Fountain Beach Resort
---
Are you one of us?
We know that there are a lot of subscribers to this newsletter who watch, read, and wait to join. Now is a good time, the best time to join, in fact. To share with us our 10th Annual FALDP Conference. If you're one of us - JOIN US! Watch the video linked below. You can submit payment directly from this email or on our site. Are you one of us video
Conference Special - Turn Key Bundle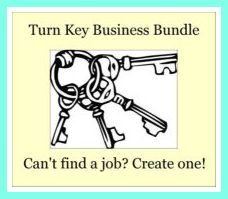 During the run up to the Annual Conference we will include the $95 conference fee with any new purchase of a Turn Key Business Bundle. Our bundle includes a total of four courses, FALDP membership, and we build a custom website for you. Learn more about our Turn Key Business Bundle. Join us and we'll help you get your business up and running.
---
Reminders
---
TIME TO RENEW!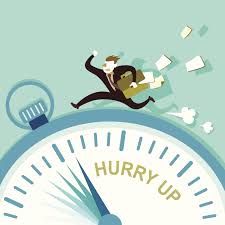 Remember, all members except for those who joined in March or April of this year need to renew no later than July 31. On August 1, members who did not renew are removed from our roster and their information is removed from our site.
When you renew your listing goes up higher on the page. First come first served.
Protect your membership benefits. Renew today! FALDP membership allows you to use our logo on all of your advertising which helps your credibility in the marketplace. You gain automatic exposure when you add your business information to the Member Directory; and even more exposure and credibility when you upload information and graphics for your business mini-page. All of these are automatic benefits that come along with your membership. The networking and educational opportunities are additional benefits that will help you grow your business.
Renew your Membership
---
Display the FALDP logo
& Business presence in Florida
FALDP logo: As of our last conference in October we decided that all members who have a website are required to display the FALDP logo on their sites. We are making a special marketing effort to distinguish FALDP members from document preparers who are not FALDP members. The goal is to show the world that FALDP members are the best possible choice for document preparation.
Business presence in Florida - Members who are not physically in Florida are required to maintain a business presence in Florida. This means if you are physically located out of state, you must either form a Florida corporation or Florida LLC, or register as a foreign entity. We check upon renewal, please make sure you're in compliance before you renew.
---
Certification Reminder
Don't forget. To earn and maintain your FALDP Certification you need to complete at least 10 CEU's per year. CEU's can be earned in a variety of ways:


Complete FALDP online courses;

Comment on FALDP videos;

Post on FALDP Facebook page;

Attend the Annual FALDP Conference;

Attend conferences and seminars related to our industry;

Answering questions on our "Ask the Members" forum;

Assist FALDP by translating web pages, answering the 800#, spotting errors on our site;

Other activities that you suggest
Maintaining FALDP Certification – FALDP Certified members please make sure you have earned at least 10 CEU's prior to renewing your membership. We have always had this as a requirement, but have not fully enforced it until now. More information about FALDP Certification is on our site here - Certification Information. We also allow members to earn CEU's through activities related to our industry outside of our association. These can include attending conferences, webinars, etc; and public speaking. Certified Members, please be advised that if you have not met the CEU requirement by July 31, your FALDP Certification will be terminated.
---
Mandatory Course - Avoid UPL!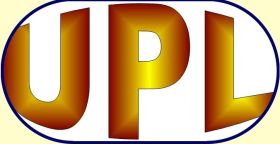 Most members have completed this course by now. If you have not yet taken this course, please do so as soon as possible. This is a Members Only course. If you did not purchase this course when you joined, you can register and pay for it inside the Members Only area. Any member who has not taken this course by renewal time, will be required to pay for it a second time. Members who have not completed the course by July 31 may be suspended. Suspension means that your information will be removed from the Member Directory and you'll be required to remove the FALDP logo from yur advertising. Members are required to take this course every year. It is your responsibility to let us know you've completed the course by taking the quiz, completing the essay, and/ or submitting the exit survey. If you have any question as to whether you completed the course - contact us. This course was designed to protect our members from falling into the vast sea of nothingness and confusion, also called a UPL investigation.
Watch the updated course video: Avoid UPL! Course information
---
New This Year
Blue Ribbon A+ Badge - (How to Get Yours)
---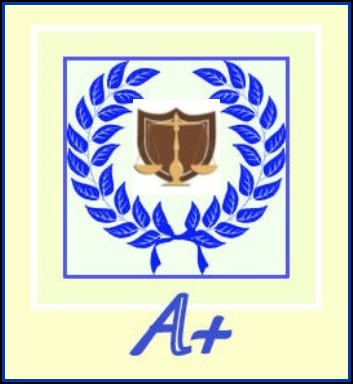 As members renew, we're going through a checklist to see if we can add the Blue Ribbon A+ badge to their membership listing. All of the criteria must be present in order to display the badge, which members can also add to their sites.
In order to display the badge with your member listing, you need to have all of the following in place:
Have a business website. A business Facebook page, or a Mini-page on our site, are good to have, but do not count as websites.

Pricing transparency. Display pricing on your website. At minimum, display a price range for a certain type of document preparation. For example - divorce document preparation $200 - $450. depending on your situation.

logo displayed on site – preferably on home page or About Us page. Preferably at least 200 x 200 pixels; or the same size or larger than any other membership logos displayed. (Displaying our FALDP logo on your site became mandatory as of our conference in October 2018).

Have a listing in the FALDP Member Directory - a place holder that we put up that shows only your contact information is not enough.
 
Knowledge of the forms you prepare and next steps.

Clear policies posted on your website, in contract, and/or posted in their office. To include turn around time frame, refund policy, disclaimers, etc.

Physical address or PO Box posted somewhere on your site.

Information about business structure – corporation, partnership, sole proprietorship, or limited liability company.

Site is in English or primarily in English. If in another language, either translated on the site or a translate this page button appears.

If a Certified Member - up to date on all CEU's.
 
Completed Avoid UPL! course and reviewed the course material at least once every year.
This became official when our renewal period began (early renewal began April 1), and as we update the membership listings if you have all of these things in place, the A+ Blue Ribbon badge will be added to your listing.


---
Feature Article:
---
Find your WHY = Self-Actualization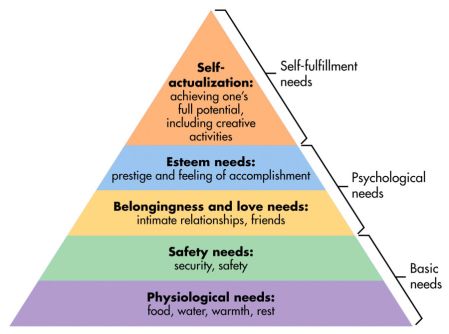 Maslow's Pyramid
At the top of Maslow's Pyramid is self actualization. Nowadays the buzz phrase is "finding your why". Sometimes people will say that their family, their children, or their church are their "why", but I think its something else, something more. Not to say that taking care of your family and your faith are unimportant, but in the context of why we do what we do, there has to be more. And more specifically, in the context of why we are in a business, this business of legal document preparation – the why is something each of us finds for ourselves.
Why be in business? Why not have a job instead? Business owners have much more to worry about, more responsibilities, more investment. All things being equal, take a hard look in the mirror. Would you rather be working for someone, go home at five and forget about work until the next day? Or would you rather be the business owner who always has his business on his mind? Do the rewards of business ownership outweigh the responsibilities? And put another way, as a business owner do you ever resent the endless hours required to nurture your business?
It's an easy answer for me, but ask yourself.
Why this business? Why be in the business of preparing legal documents for consumers? Find your why.
---
Ruth Recommends:
---
TSYS - Merchant Account
I highly recommend TSYS to use for your business merchant account. Compared to Paypal - much less expensive, light years better customer service, and far more convenient. Give me a call, and I'll put you in touch with my account representative. 800-515-0496.

Parenting Course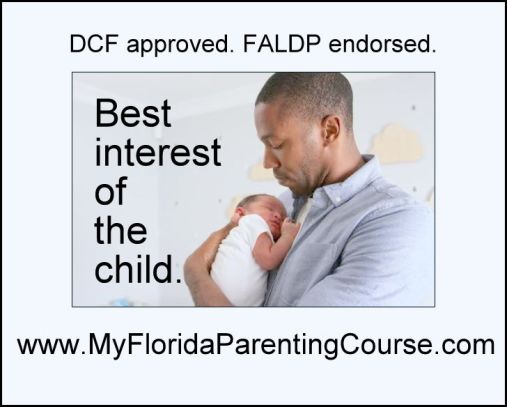 Parental Education and Family Stabilization Course is mandatory for all divorcing couples who have children; and all people seeking a paternity action. The cost is $29.99 and $14.99 for indigent. Here's the link directly to the - Parenting Course
Private Investigation Services

Do you or your document preparation customers need help from a Private Investigator: Dan Womack can help with locations for child support, missing spouse, and other services. Dan is a licensed Florida Private Investigator and a former FALDP member. Contact him directly Womack PI Office: (772) 672-4844
Fax: (772) 672-7130

Freedom Voice
I also highly recommend Freedom Voice for your toll free service. I have used Freedom Voice for the past eight years, and have never had an issue with their service. Learn more here - Freedom Voice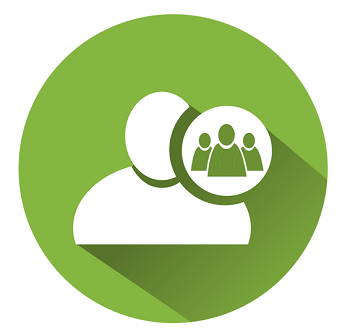 Don't have a site yet? Try Monarch Web Strategies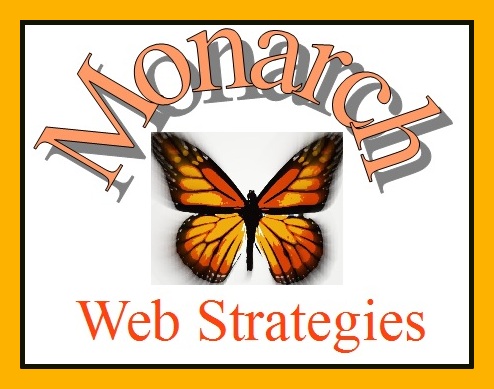 Horizon Research Network
is one of our associated sites which includes our design services. We build business websites for FALDP members for only $500, which includes your domain name and first month's hosting. And, have you seen our whiteboard videos online?We can create a custom whiteboard video to promote your business. Once built its yours to use in any of your advertising or promotions. Contact us for a custom quote.
---
Have you signed?
---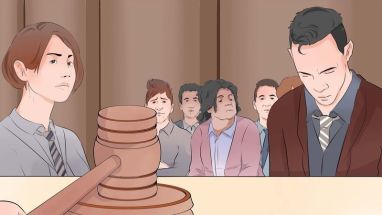 Please sign and share!
We have 444 signatures - help us reach 500!
So close - yet so far away.
Slowly but surely, we're reaching our goal. Never forget about the story of the tortoise and the hare. FALDP published a petition asking the Florida Bar to do the following:


1. Investigate UPL when there is consumer harm. Not when there is "potential" harm.


2. If the Florida Bar demands that we follow their rules, make those rules clear, and set out in a fashion in which document preparers can easily find and refer to the rules.


3. Lighten up on the investigation of document preparers altogether. We feel we are being bullied and harassed by an entity that does not supervise us. The Florida Bar is authorized to investigate UPL, but putting document preparers out of business is counter productive all around.


4. Give us some recognition for what we do. We are part of the solution to the ongoing justice gap. Until consumers are being served fully, there is no need for us to be perceived as a threat to lawyers.


The petition would not embed in this newsletter, here is the link to the change .org petition Every signature counts. We now have 444 signatures. Please keep signing and sharing. Slowly ... but surely, we'll reach our goal. Who won the race? The tortoise or the hare?
---
FALDP Private Facebook Group
---
About one third of our membership has joined the FALDP private Facebook group. We created it to make it easier to interact with each other. So far, people have given work referrals to one another; asked questions to the group; received help in locating a form; and discussed various issues. If you're working toward FALDP Certification, you earn one CEU just by joining the group. So, what are you waiting for? Look for the private group after going to the official FALDP Facebook page at FALDP,LLC on Facebook.
---
Member's Announcements & Contributions
Have something to share?
We accept member's announcements and appreciate your contributions. If you have an announcement about your business, an expansion of services, moving your offices, or winning awards, please send us the information and we'll include it in our newsletter. Your announcement needs to be pertinent to your business, we are unable to include announcements about other trade associations, clubs or groups.
If you would like to write an article, editorial, opinion piece, or web page please let us know. We are always in need of fresh information and insights.
---
FALDP Contact Information:
Main number – (941)237-0951
Toll free - (800)515-0496
Email – staff@faldp.org


PLEASE LINK YOUR SITE TO WWW.FALDP.ORG
Back to Back Issues Page