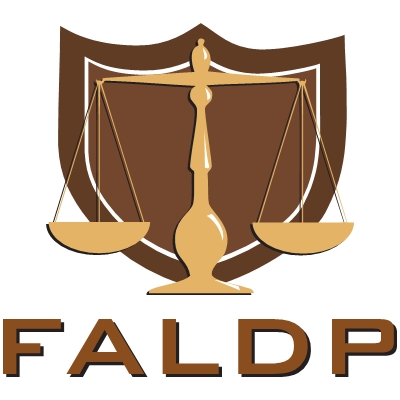 The FALDP Docket
Volume 10 Issue 3; March 2020
This is our monthly newsletter. We publish this for the benefit of FALDP members, legal document preparers, and friends. Published monthly since May, 2010
Announcements
FALDP Membership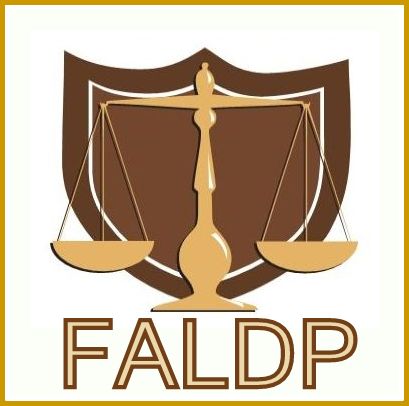 Join FALDP in March or April and there's no need to renew until July 31, 2021. YES! You read that right. When a new member joins in March or April, there is no renewal requirement for that year, so new members receive several months for FREE. Learn more and register to join on our Membership page. And, you can watch our "Why FALDP?" video here. What's holding you back?
---
Whiteboard Video Animations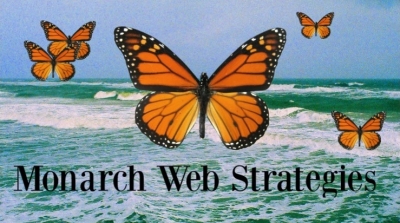 Our whiteboard video animation special offer just got better. Ready to get started? Only $200. to take advantage of our limited time offer; $300 for your 3 minute video; or $99 for your 30 second video. videos are through Monarch Web Strategies, a division of Horizon Research Network LLC A 3 minute video is $300. But, if you want 3 minutes of video split up into parts, pay only $200. And, a 30 second video is only $99. Your message, your branding -- our creativity. Did you know that webpages with video get more hits than pages with other types of content?
Check out the videos on our FALDP on YouTube channel to get an idea of the possibilities. And don't forget to subscribe!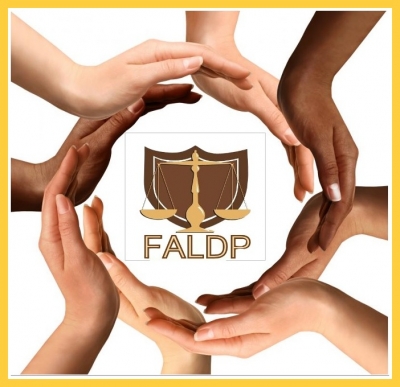 ---
FALDP Certification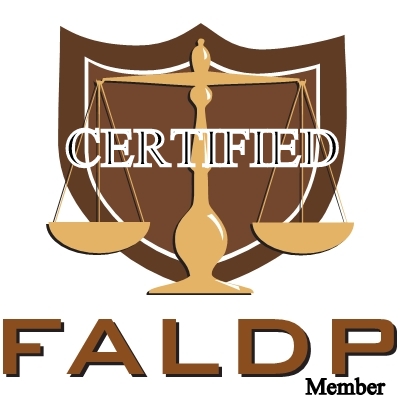 Are you FALDP Certified yet? If you've already earned your certification, remember to keep track of your CEUs so that you can maintain certification. There are many ways to earn CEUs:
Take FALDP online courses

Join the FALDP private Facebook Group

Become an affiliate for our FALDP endorsed Parenting Course

Answer questions/ comments in the Ask the Members' Forum

Attend our annual conference

NewSign up for the Virtual Providers designation (inside the Members Only pages)


These are just a few ways to earn CEUs to maintain certification. Complete Certification Information information is on our site. To take the exams and apply for FALDP Certification go to the Members Only pages.
---
Free Book - "You've Been Sued!"
Pay only $9.95 Shipping & Handling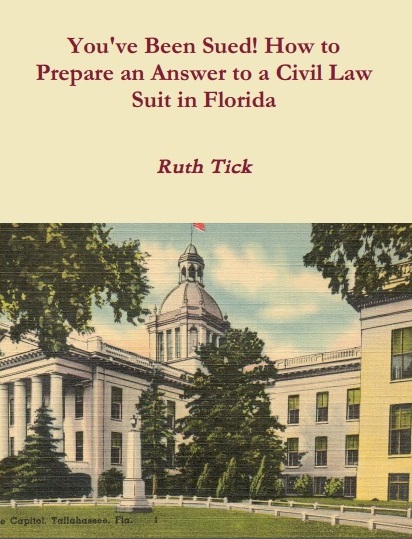 Got debt? Many consumers are faced with extreme debt. Some people who are facing debt are not able to file for bankruptcy. Quite often, consumers are sued by a collection agency for a debt they do not owe. Or the debt has already been paid. Or the debt is way beyond the statute of limitations.

Visit Consumer Debt Defense to submit order form. Please do not submit payment without also submitting the order form. We won't know where to ship your book, unless you submit the form!
Feature Article:
Murder Charges Against Assaulted Woman Dismissed
Angela Angelovic is a long time FALDP member. This story is about her daughter, Amber, being charged with a crime she didn't commit, and her final vindication.
Three years ago, Angela received a call that no parent of a daughter wants to receive. Little did she know that the day would grow exponentially worse as it progressed.ON March 11, 2020, Angela, her daughter, and her family celebrated 30 days of Amber's vindication. Angela said: "We thank the NEW administration at the Orange County DA's office for examining the overwhelming evidence and acknowledging that the so-called "victim" was, in fact, the predator."
Murder charges against a woman who killed her assaulter were dismissed by District Attorney Todd Spitzer on Feb. 11.
On March 11, 2017, Amber Angelovic and Derek Valentine took an Uber to Valentine's home after spending the night drinking at a Costa Mesa bar. The two had met at a party about three weeks before Valentine's death and had been on one date prior to that night.
That night, Angelovic called 911 from Valentine's bedroom, reporting that Valentine had hindered her from leaving and had begun hitting her in the face and throwing her to the floor. Fearing that she would be raped or killed, Angelovic performed a drill she had learned in a self-defense class using a knife that she carries for personal protection.
Read the whole story: Amber A murder charges dismissed The family's legal fees are over $100,000. If its in your heart and pocketbook to donate to their legal fund, visit Amber's Help Me Page
---
Coronavirus Pandemic
How Can Document Preparers Help?
We're in the midst of a worldwide pandemic. Things are likely to get worse before they get better. But, we're all in this together, and I know how you feel. Sometimes overwhelmed by too much bad news. Sometimes helpless as things truly are beyond our control.
I've found that the best way for me to deal with these feelings, is to see what I can do to help out someone else. Helping others takes us out of ourselves, and in the long run, helps ourselves at least as much as it helps others.
Document preparers can help their customers by:

Offering payment plans;

Giving discounts;

Providing free motions to appear telephonically when their customer has an upcoming court appearance;and

Assisting with efiling your customers' documents.
We created the following video to let consumers know that there is such a thing as help with their documents, without the need to leave their home. Virtual Providers Video Take this to heart, and consider signing up to be an FALDP Virtual Provider, if you're not already.
12 Things to do During the Coronavirus Pandemic
1. Follow common sense health precautions like diligent hand washing, social distancing, and unnecessary contact with others.
2. Work from home if you can.
3. Embrace your inner introvert. Enjoy a time of staying home alone or home with your family.
4. If you have children, take the time to home school them while they're school is closed. Its a good time to work with them one on one on their favorite or weakest subjects.
5. Read a book, instead of spending too much time on social media or watching the news. My suggestions in honor of these times are: "Love in the Time of Cholera" by Gabriel Garcia Marquez. And yes, it is set during a cholera epidemic in South America, but it is also a love story and a modern classic. I have read this book many times, and it is one of my all time favorites. Another book I recommend due to its timely setting is "The Decameron" by Giovanni Bocaccio, which is set during the 14th century black plague epidemic. Its about a group of friends who go to a villa in the Italian countryside to escape the Black Death in the city. The book is the stories they tell to entertain each other during their confinement. I have not yet read The Decameron, but have ordered online. I'll let you know how I like it.6. Go on virtual tours of the world's museums. Follow the links on this page: Enjoy! https://www.travelandleisure.com/attractions/museums-galleries/museums-with-virtual-tours
7. Like something more physical? Clean. Cleaning can be very therapeutic and satisfying. Putting your house in order can give you a sense of control over your environment and help beat anxiety and depression. Even if you're a world class housekeeper, there's always that closet or those junk drawers or the garage that could use some organization.
8. Catch up on things you've put off. Get those taxes done; complete that online course; or work on your secret manuscript.
9. Stay in touch with others. Talk on the phone, face time, and skype are all good ways to stay "in touch" without touching. Some people need human contact as much as they need water, so don't deny yourself the sustenance. Depending on your personality, isolation from others can be easy or extremely difficult. Know yourself.
10. Home improvement or craft projects. Many people have a backlog of materials and to do lists for projects that they haven't had time to complete. Well, now's the time. You'll gain satisfaction from a completed project, and it will help pass the time in a constructive way.
11. Draw or paint. Play music. Write a book. Learn a new song. Anything creative will give you satisfaction and help avoid stress.
12. Get outside. Open up the windows. Fresh air and sunshine were heroes in battling the 1918 flue epidemic. Here's an article now circulating online: https://medium.com/@ra.hobday/coronavirus-and-the-sun-a-lesson-from-the-1918-influenza-pandemic-509151dc8065

---
New Logo Display Guidelines
Display the FALDP logo
FALDP logo: As of our conference in October 2018 we decided that all members who have a website are required to display the FALDP logo on their sites. We are making a special marketing effort to distinguish FALDP members from document preparers who are not FALDP members. The goal is to show the world that FALDP members are the best possible choice for document preparation.
New FALDP logo display guidelines:
For some time we've considered upgrading the FALDP logo display requirements. One of the main reasons is to give consumers a bit more understanding of what we are, rather than a logo with no explanation. We will create a short video similar to the ones shown here for each member. We intend to start with existing members who have a website, and/ or are active on social media; and new members. The idea is to replace the static logo with the short video. Once we create the logo video, we'll send you the embed code and the share link. Since the logo video is on your site or your social media, we don't intend to include your contact information as that will already be displayed. Here are a couple of examples: You Tube video logo - fcf and You Tube video logo - ftp
We don't want to make this cumbersome for anyone. If you need help adding this to your site, please let us know, we'll help you find a low cost solution.
We're rolling out our new video logos for FALDP members. These are to be used on members' websites, online advertising, and in social media. The video logos provide a bit more information about our association, instead of a static FALDP logo with no explanation. Static FALDP logos are still available to be used in your print advertising such as business cards and newspaper ads.
FALDP Members – to request your video logo, please send your logo image (if you have one) and your coverage area to FALDP2010@gmail.com . Coverage areas can include your county, your three couties on the Member Directory, or all of Florida. If you prepare documents outside of Florida, we may be able to include that as well with a phrase like – Also Serving the Entire U.S. for a certain type of service. Remember, we are a Florida trade association and will not mention other states or locations, unless we first mention Florida.
---
Parenting Course Affiliate Opportunity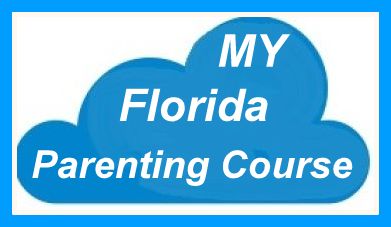 Our Parenting Course Affiliate Program is here. All FALDP members who refer divorcing/ separating parents to our FALDP endorsed Parenting Course can participate. No need to sign up. Consumers pay $29.99 or $14.99 for low income and indigent. Referrers receive $3.00 for every full pay referral, and $1.50 for low income/ indigent referral. When consumers enroll in the course, have your customers enter your name as the referring party, and keep track of who you referred. Send us an invoice by the 10th of the month for all referrals in the previous month, and we'll send you your affiliate compensation. We can send payment through Google Pay or Paypal only. And, remember it is up to you to send us an invoice or request for payment. Simple?
---
Reminders
Business presence in Florida
Don't forget to renew your Limited Liability Company. Notices went out from the Division of Corporations already. You have until May 1 to renew without penalty.
Business presence in Florida - Members who are not physically in Florida are required to maintain a business presence in Florida. This means if you are physically located out of state, you must either form a Florida corporation or Florida LLC, or register as a foreign entity.
Mandatory Course - Avoid UPL!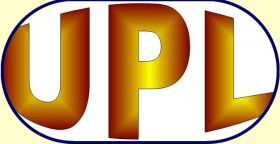 Most members have completed this course by now. If you have not yet taken this course, please do so as soon as possible. This is a Members Only course. If you did not purchase this course when you joined, you can register for it inside the Members Only area. Any member who has not taken this course by renewal time, will be required to pay for it a second time. Members who have not completed the course by July 31 may be suspended. Suspension means that your information will be removed from the Member Directory and you'll be required to remove the FALDP logo from yur advertising. Members are required to take this course every year. It is your responsibility to let us know you've completed the course by taking the quiz, completing the essay, and/ or submitting the exit survey. If you have any question as to whether you completed the course - contact us. This course was designed to protect our members from falling into the vast sea of nothingness and confusion, also called a UPL investigation.

Watch the updated course video: Avoid UPL! Course information
---
Ruth Recommends:
Apache OpenOffice
OpenOffice is a robust program comparable to Microsoft Word. It is also FREE. You can get it here: open office download
Foxit PDF Program
I highly recommend Foxit Reader as a free alternative to Adobe Acrobat. One of the best features (besides that its free) is that the typewriter allows you to type into most PDF documents, even though they're not fillable.
TSYS - Merchant Account
I highly recommend TSYS to use for your business merchant account. Compared to Paypal - much less expensive, light years better customer service, and far more convenient. Give me a call, and I'll put you in touch with my account representative. 800-515-0496.

Parenting Course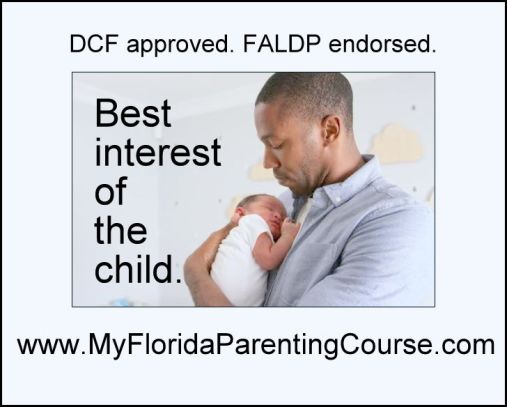 Parental Education and Family Stabilization Course is mandatory for all divorcing couples who have children; and all people seeking a paternity action. The cost is $29.99 and $14.99 for indigent.Here's the link directly to the - Parenting Course
Private Investigation Services

Do you or your document preparation customers need help from a Private Investigator: Dan Womack can help with locations for child support, missing spouse, and other services. Dan is a licensed Florida Private Investigator and a former FALDP member. Contact him directly Womack PI Office: (772) 672-4844
Fax: (772) 672-7130

Freedom Voice
I also highly recommend Freedom Voice for your toll free service. I have used Freedom Voice for the past eight years, and have never had an issue with their service. Learn more here - Freedom Voice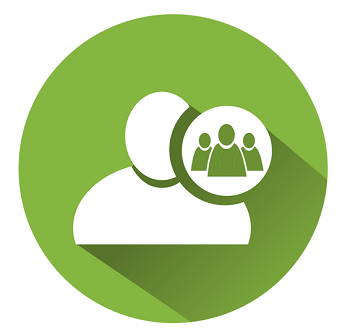 Don't have a site yet? Try Monarch Web Strategies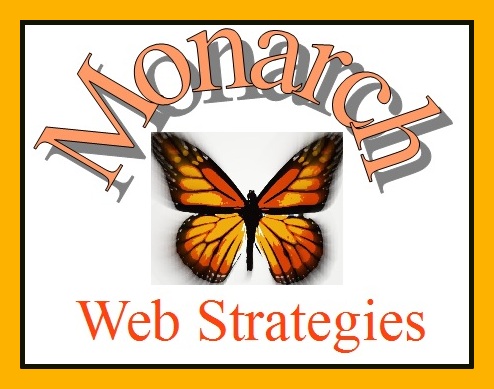 Horizon Research Network is one of our associated sites which includes our design services. We build business websites for FALDP members for only $500, which includes your domain name and first month's hosting. And, have you seen our whiteboard videos online?We can create a custom whiteboard video to promote your business. Once built its yours to use in any of your advertising or promotions. Contact us for a custom quote.
---
FALDP Private Facebook Group
---
About one third of our membership has joined the FALDP private Facebook group. We created it to make it easier to interact with each other. So far, people have given work referrals to one another; asked questions to the group; received help in locating a form; and discussed various issues. If you're working toward FALDP Certification, you earn one CEU just by joining the group. So, what are you waiting for? Look for the private group after going to the official FALDP Facebook page at FALDP,LLC on Facebook.
---
Member's Announcements & Contributions
Have something to share?
We accept member's announcements and appreciate your contributions. If you have an announcement about your business, an expansion of services, moving your offices, or winning awards, please send us the information and we'll include it in our newsletter. Your announcement needs to be pertinent to your business, we are unable to include announcements about other trade associations, clubs or groups.

If you would like to write an article, editorial, opinion piece, or web page please let us know. We are always in need of fresh information and insights.
---
FALDP Contact Information:
Main number – (941)237-0951
Toll free - (800)515-0496
Email – staff@faldp.org



PLEASE LINK YOUR SITE TO WWW.FALDP.ORG