The FALDP Docket
Volume 13 Issue 3; March 2023
Stay up to date, and in the know. We publish this for the benefit of FALDP members, legal document preparers, and friends. Published monthly since May, 2010


---
Welcome New Members!
Our annual membership drive resulted in 11 new members and three returning members. The membership fee increased to $166. on March 1, and will stay at that amount for new members until our next membership drive. New members who join now do not need to renew membership until 2024. Please visit our membership page to learn more.
---
Five Things to Ask Your Doc Preparer
(Questions Doc Preparers Should be Ready For)
Do you use Florida Supreme Court approved forms?
Florida document preparers should use Florida Supreme Court approved forms whenever they are available. Almost all of the family law forms and landlord/ tenant forms are Supreme Court approved. For other types of document preparation projects, such as bankruptcy and immigration -- there are no Florida Supreme Court approved forms available - your document preparer will use the federal forms for these projects.
Do you provide all the forms that I need for my document preparation project?

Sometimes it isn't clear exactly what will be needed after the initial paper work, but it is important to know whether additional forms will be provided. For example, your document preparer cannot know ahead of time whether or not the other party will answer a petition or complaint. The next step may depend on the actions of the other party. However, it is important to ask whether your document preparer will prepare additional forms if needed, whether those additional forms are included in the initial cost, and if not, how much the cost will be. For example, if the other party is properly served but doesn't answer, your document preparer can prepare a Motion and Order for Default. Some document preparers will include those documents at no extra charge; other document preparers may charge a fee. Ask.
What if the clerk says I need a certain document, and you didn't provide it, will you prepare it if I need it?

Good question. Sometimes local rules change, and your document preparer may not be aware of all local rules. Most reputable document preparers will provide and prepare a local form at no additional charge.
What if there are errors in the documents?

Most document preparers will correct errors at no additional charge, even if the error was not their fault. For example, a misspelled street name that was the customer's mistake. Many document preparers will also make minor revisions at no charge.
How do I check to make sure a document preparer is reputable?

Florida document preparers are not regulated by the State of Florida or the Florida Bar. Many document preparers are members of the Florida Association of Legal Document Preparers, and you can find out more about a certain document preparer by visiting the site - www.faldp.org - or calling and asking about them - 800-515-0496.
---
Focus on UPL
On March 25th, we will host a Zoom meeting focusing on UPL – unauthorized practice of law. Members will share their experiences with the Florida Bar's UPL Committee and we'll talk about avoiding the pitfalls of UPL. To be clear, we never want to scare any document preparer away from our industry by having discussions and training about UPL. WeI only want people to be aware of the rules, follow them to the best of their ability, and keep in mind that many times the allegations are unfounded. Historically, almost all of the investigations of our members have been dismissed.
Consider UPL investigations an occupational hazard. Like an electrician has to be careful not to let the wrong wires touch each other, and a roofer has to be careful not to fall off the roof. Compared to those possible outcomes, a UPL investigation is not quite so scary – certainly not life threatening.
And, even more than that, remember what we're here for. Keep in mind why you do what you do to begin with. We literally change lives for the better. And, do so at a lower cost than a consumer can find elsewhere. Most of our customers want to save money, or simply cannot afford an attorney at all … ever. In some situations, it is not cost effective for a consumer to hire an attorney, for example, someone being sued for a debt that is less than a few thousand dollars, might pay more in attorney fees than if they just paid the debt.
With a document preparer's assistance and a few hundred dollars consumers can
Get divorced, and get out of a marriage that has gone bad;

Declare bankruptcy, and get out from under crushing debt;

Early terminate probation, so they can get a better job;

Expunge or seal a criminal record, to clear their name;

Settle an estate, to transfer their inherited assets into their own name;

Plan for their own death, so that their heirs don't have to wonder about the decedent's true wishes;
Change their name, to feel better about who they are;

Adopt their stepchild, to make that child feel more a part of the family;

Adjust their child support, to better match the changed circumstances in their lives;

Change child custody, as the family changes and the need arises;

Help an immigrant family with their citizenship documents, making that family become official U.S. citizens.
Every single one of these document projects changes people's lives for the better. Reminding myself of the good I can do in the world looms far larger than a possible mistake resulting in a possible investigation. Every time.
---
$179. + $166. = $300.
New Bundle Coming Soon!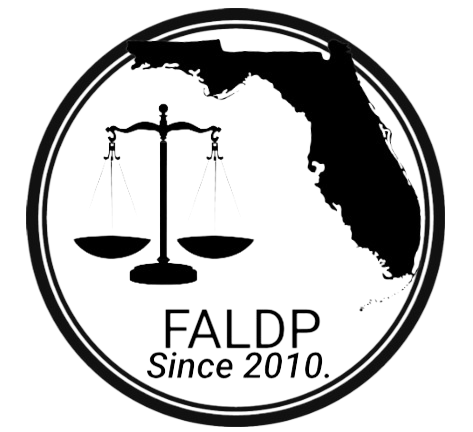 +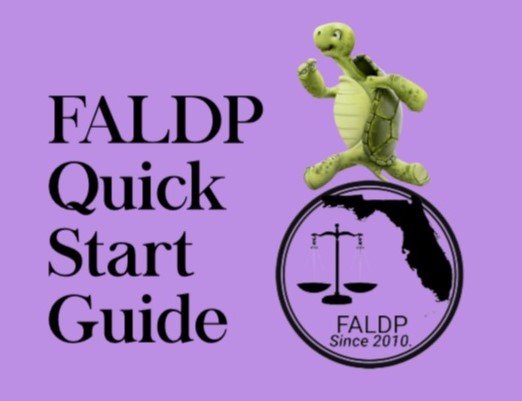 We will soon be offering a special that includes new FALDP and our Quick Start Guide. We think it's a marriage made in heaven. New members frequently ask - What Now? The Quick Start Guide answers that question, and provides a wealth of information about next steps in getting their new business rolling.
When this bundle is ready to go, you'll find more details and sign up on our Online Course Page And, of course, feel free to call us with any questions. 800-515-0496.
---
Zoom Meetings
The Zoom scheduled for the last Saturday of this month (3/25 @ 11:00 am EST) is "Unauthorized Practice of Law (UPL)". We never want to frighten or intimidate any of our members by offering information about UPL. Rather, we believe that by informing our members about the rules and limitations of our profession, you will be better equipped to conduct your business with confidence and peace of mind.
Our After Hours Zooms are held the second Tuesday of each month at 6:00 pm EST. You can look ahead at the upcoming topics for our Saturday Zooms here - Training-webinars.html We email invitations in advance of each Zoom Webinar to all members. We also post the invitation inside our private Facebook Group. After our meetings we post information related to the meeting inside the Members Only area.
---
FALDP on Social Media and Beyond
Follow FALDP on Instagram. Our Instagram account is relatively new, and not a lot of followers. Help us solve that by following us and liking our posts. Instagram - Faldp Ruth Tick Please visit our FALDP Facebook Page We regularly post content and accept member submissions. Also, please like and follow.

And, we regularly create our explainer and marketing videos which first appear on our FALDP on YouTube channel FALDP members are permitted to share our video content to your site and social media. We only ask that you refrain from editing our videos, and be sure to provide proper attribution. And, don't forget to subscribe!
---
REMINDERS
If you operate your business as an LLC, don't forget to submit your annual report and payment BEFORE the May 1st deadline.
And, don't forget to take the Avoid UPL! Course prior to our renewal period beginning May 1.
---
Spanish & English Parenting Course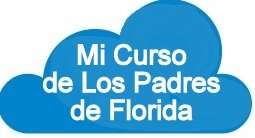 Did you know that FALDP members can receive $3.00 for each referral to either version of the Parenting Course?
Prices are: $29.99 and $14.99 for low income. Here's the link directly to the Spanish version - spanish parenting course And here it is for the English version Parenting Course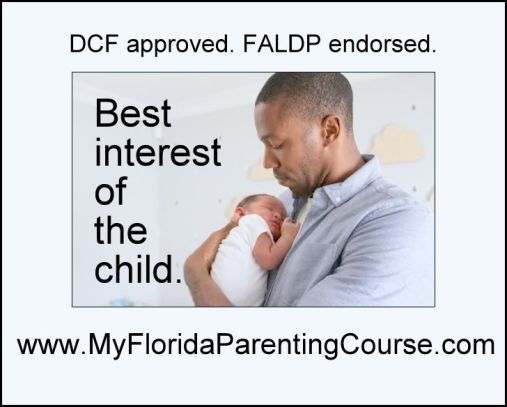 Parental Education and Family Stabilization Course is mandatory for all divorcing couples who have children; and all people seeking a paternity action.
---
Don't have a site yet? Try Monarch Web Strategies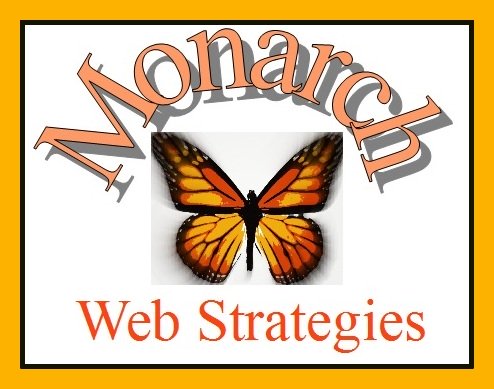 Horizon Research Network is one of our associated sites which includes our design services. We build business websites for FALDP members for only $150 - set up; and $100. per page; and includes your domain name and first month's hosting. And, have you seen our whiteboard videos online? We can create a custom whiteboard video to promote your business. Once built its yours to use in any of your advertising or promotions. Contact us for a custom quote.
---
FALDP Private Facebook Group
About one third of our membership has joined the FALDP private Facebook group. We created it to make it easier to interact with each other. So far, people have given work referrals to one another; asked questions to the group; received help in locating a form; and discussed various issues. If you're working toward FALDP Certification, you earn one CEU just by joining the group. So, what are you waiting for? Look for the private group after going to the official FALDP Facebook page at FALDP,LLC on Facebook.
---
Member's Announcements & Contributions
Have something to share?
We accept member's announcements and appreciate your contributions. If you have an announcement about your business, an expansion of services, moving your offices, or winning awards, please send us the information and we'll include it in our newsletter. Your announcement needs to be pertinent to your business. We are unable to include announcements about other trade associations, clubs or groups.

If you would like to write an article, editorial, opinion piece, or web page please let us know. We are always in need of fresh information and insights.
---
FALDP Contact Information:
Main number – (941)237-0951
Toll free - (800)515-0496
Email – staff@faldp.org



PLEASE LINK YOUR SITE TO WWW.FALDP.ORG