The FALDP Docket
Volume 9 Issue 2; February 2019
This is our monthly newsletter. We publish this for the benefit of FALDP members, legal document preparers, and friends. Published monthly since May, 2010
---
Announcements
---
Annual Membership Drive Ends 2/28

Our annual FALDP membership drive kicked off on January 1, 2019. New members can join for 50% off the $75. membership fee plus the $29. course fee for the Avoid UPL! Course - so $66.50 to join. New members who join in January or February must still renew their membership in 2019. The last day to renew membership is July 31, 2019.

Visit our Membership page to learn more.
---
10th Annual Conference
We're in the planning stages of our annual conference. This year will be our 10th Conference! Wow. We don't know a lot yet, but we know a little. Tentatively the place is our long time favorite venue, the Fountain Beach Resort in Daytona Beach. We haven't yet set a date, but will plan it for after Labor Day and before Biketoberfest. Labor Day falls September 2nd this year; and Biketoberfest begins on October 17. Any of the Saturdays between those dates are possibilities. We'll let you know, as soon as we know.
And, because it is conference number 10, we want to do something special on the following Sunday. We have some ideas for a fun day out, that will be an outdoor team building event.
We do not yet have a theme or format for our conference. We're open to your suggestions, ideas, and input. The most recent conference in Cedar Key was a workshop format which seemed very popular, as opposed to guest speakers. Or we could have guest speakers, which do you prefer? Please call or email us with your ideas. Thank you!
---
Reminders
FALDP logo: As of our last conference in October we decided that all members who have a website are required to display the FALDP logo on their sites. We are making a special marketing effort to distinguish FALDP members from document preparers who are not FALDP members. The goal is to show the world that FALDP members are the best possible choice for document preparation.
Maintaining FALDP Certification – FALDP Certified members please make sure you have earned at least 10 CEU's prior to renewing your membership. We have always had this as a requirement, but have not fully enforced it until now. A list of ways to earn Continuing Education Units (CEU's) is on our site here - Certification Information. We also allow members to earn CEU's through activities related to our industry outside of our association. These can include attending conferences, webinars, etc; and public speaking.
---
Additions to our site
We've added a couple of additions to our site. The first one is the addition of a new designation and badge that members can have placed alongside their listings on the county membership directory. This is the A+ Blue Ribbon badge.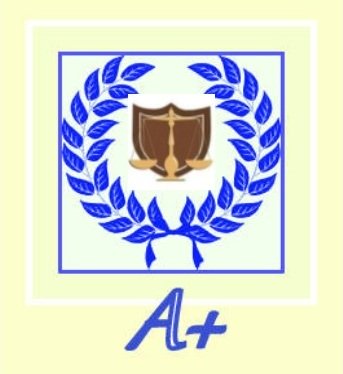 In order to display the badge with your member listing, you need to have all of the following in place:

Have a business website. A business Facebook page, or a Mini-page on our site, are good to have, but do not count as websites.

Pricing transparency. Display pricing on your website. At minimum, display a price range for a certain type of document preparation. For example - divorce document preparation $200 - $450. depending on your situation.

logo displayed on site – preferably on home page or About Us page. Preferably at least 200 x 200 pixels; or the same size or larger than any other membership logos displayed. (Displaying our FALDP logo on your site became mandatory as of our conference in October 2018).

Have a listing in the FALDP Member Directory - a place holder that we put up that shows only your contact information is not enough.
 
Knowledge of the forms you prepare and next steps.

Clear policies posted on your website, in contract, and/or posted in their office. To include turn around time frame, refund policy, disclaimers, etc.

Physical address or PO Box posted somewhere on your site.

Information about business structure – corporation, partnership, sole proprietorship, or limited liability company.

Site is in English or primarily in English. If in another language, either translated on the site or a translate this page button appears.

If a Certified Member - up to date on all CEU's.
 
Completed Avoid UPL! course and reviewed the course material at least once every year.


This becomes official when our renewal period begins (early renewal begins April 1), and as we update the membership listings if you have all of these things in place, the A+ Blue Ribbon badge will be added to your listing.



Spanish Speaker Directory Sign Up




We added a sign up sheet inside the Members Only area where Spanish speakers can sign up to be included on the Spanish Speaker's Directory.We only have a few listed, so Spanish speakers, what are you waiting for? A simple way to increase your business exposure. If you've forgotten the login for the Members Only, just send an email to request it.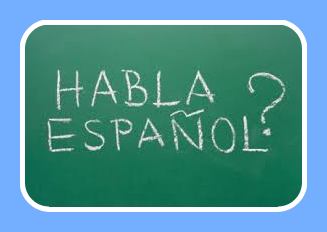 ---
Expanded Sales Secrets Course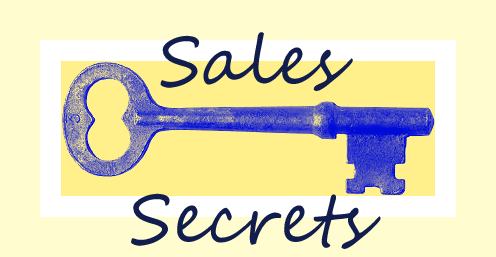 We expanded our online course "Sales Secrets for Document Preparers" and it is no longer a free Member's Only Course. The course fee is $129. and it is intended for document preparers who may not have a sales background. Sales is an art, a science, and a skill. A skill that is a must for any business owner or entrepreneur.
---
Mandatory Course - Avoid UPL!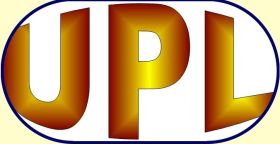 Most members have completed this course by now. If you have not yet taken this course, please do so as soon as possible. This is a Members Only course. If you did not purchase this course when you joined, you can register and pay for it inside the Members Only area.Any member who has not taken this course by renewal time, will be required to pay for it a second time. Yes, this is a penalty. This course was designed to protect our members from falling into the vast sea of nothingness and confusion, also called a UPL investigation.

Watch the updated course video: Avoid UPL! Course information and make sure you've taken the course! Members who joined on or before January 2018 paid the course fee at the time of joining. Many other members have taken the course throughout the year. But, some haven't. Those of you who may have joined or renewed during a special may not have paid for the course. And some of you did pay, but have not completed it. This course is NOT included in our Buy One Get One course special.
---
Feature Article:
FTC & DOJ weigh in on UPL
I came across a letter from 2008 to the Hawaii Bar Association regarding their proposed definition of the practice of law. Both, the Federal Trade Commission (FTC) and the Department of Justice (DOJ) found the Bar Association's proposed definition overly broad. I realize that 2008 was 11 years ago, however, 2008 is in much more recent that most of the cases that the Florida Bar relies on in their UPL investigations. I think the letter is especially interesting, particularly because of the Florida Bar's use of intimidating tactics toward document preparers in their UPL investigations. Following are some excerpts from that letter, which I will upload to our Avoid UPL! course in its entirety soon.
"The Justice Department and the FTC believe that the definition of the practice of law should be limited to activities for which specialized legal knowledge and training is demonstrably necessary to protect consumers and an attorney-client relationship is present. We are concerned that the proposal will unduly restrict non-lawyers from competing with lawyers because it defines the practice of law in broad terms, including:
giving advice or counsel to another person about the person's legal rights and obligations;

performing legal research;

selecting, drafting, or completing documents that affect the legal rights of another person; and

negotiating legal rights or obligations . . . on behalf of another person."
Sound familiar???

And the letter goes on to say:


"The Justice Department and the FTC are concerned about efforts across the country to prevent non-lawyers from competing with lawyers through the adoption of excessively broad unauthorized practice of law restrictions by state courts and legislatures. Some of these proposals appear to be little more than overt attempts by lawyers to eliminate competition from alternative, lower-cost non-lawyer service providers; others, while appearing to be good faith efforts to protect consumers, have not been tailored narrowly enough to avoid unnecessary harm to competition. In addressing these concerns, the Justice Department and the FTC encourage competition through advocacy letters and amicus curiae briefs filed with state supreme courts.
"Through these letters and filings, the Justice Department and the FTC have urged states, the American Bar Association, and state bar associations to reject or narrow proposed restrictions on competition between lawyers and non-lawyers. Separately, the Justice Department has obtained injunctions prohibiting bar associations from unreasonably restraining competition by nonlawyers in violation of the antitrust laws.8 Our comments on the proposed rule are part of our ongoing efforts in this area."
Please check the Avoid UPL! course in the coming weeks to read the entire letter. It's inspiring! And remember, all members are to take the Avoid UPL! course every year. We add material as we can, working everyday to make your work easier and to keep you informed.
---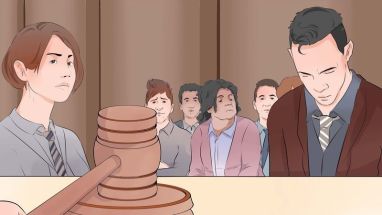 Please sign and share!
We have 339 signatures - help us reach 500!
Slowly but surely, we're reaching our goal. Never forget about the story of the tortoise and the hare. FALDP published a petition asking the Florida Bar to do the following:



1. Investigate UPL when there is consumer harm. Not when there is "potential" harm.



2. If the Florida Bar demands that we follow their rules, make those rules clear, and set out in a fashion in which document preparers can easily find and refer to the rules.



3. Lighten up on the investigation of document preparers altogether. We feel we are being bullied and harassed by an entity that does not supervise us. The Florida Bar is authorized to investigate UPL, but putting document preparers out of business is counter productive all around.



4. Give us some recognition for what we do. We are part of the solution to the ongoing justice gap. Until consumers are being served fully, there is no need for us to be perceived as a threat to lawyers.



The petition would not embed in this newsletter, here is the link to the change .org petition Every signature counts. We now have over 300 signatures. Please keep signing and sharing. Here are some of the comments:

"Many people need help in the courts and cannot afford a huge retainer fee just to get any kind of justice."

"Stop beating on the little people in the business,

"Because most lawyers are greedy money hungry feet dragging blood sucking judgemental holier than thou wankers..
"Attorneys are very expensive and there are many things that can be handled by an individual if they have the right forms."

Slowly ... but surely, we'll reach our goal. Who won the race? The tortoise or the hare?
---
FALDP Private Facebook Group
About one third of our membership has joined the FALDP private Facebook group. We created it to make it easier to interact with each other. So far, people have given work referrals to one another; asked questions to the group; received help in locating a form; and discussed various issues. If you're working toward FALDP Certification, you earn one CEU just by joining the group. So, what are you waiting for? Look for the private group after going to the official FALDP Facebook page at FALDP,LLC on Facebook.
---
FALDP Foundation, Inc. Update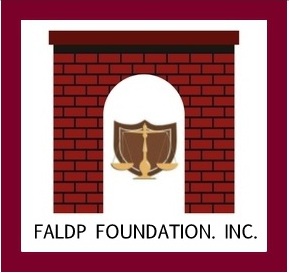 The FALDP Foundation, Inc. is functioning as it was intended. If you are contacted by a consumer who doesn't have money for document preparation of filing fees. Please refer them to the Foundation page to submit an application for assistance. If the Foundation can fund or partially fund their document preparation we will refer them back to you, if you prepare the type of documents requested. After you prepare their documents, we will then ask you to send the Foundation an invoice for an amount agreed upon in advance. The Foundation can't help everyone, funds are limited, but we can usually help with an immediate need for documents.
---
How do you like our new look?
We've been working hard on the FALDP site to make it more manageable and easier to navigate. We're trying to retain the same overall look while we we're at it. It is a work in progress, and there may be a few awkward pages due to the new formatting. Please bear with us. And, if you can't find something, that you know was there before, please let us know.
---
Certification Reminder
Don't forget. To earn and maintain your FALDP Certification you need to complete at least 10 CEU's per year. CEU's can be earned in a variety of ways:


Complete FALDP online courses;

Comment on FALDP videos;

Post on FALDP Facebook page;

Attend the Annual FALDP Conference;

Attend conferences and seminars related to our industry;

Answering questions on our "Ask the Members" forum;

Assist FALDP by translating web pages, answering the 800#, spotting errors on our site;

Designing and creating a fund raiser for the FALDP Foundation, Inc.

Other activities that you suggest




---
Virtual Providers
We posted a video within the Members Only about becoming a Virtual Provider. The Virtual Provider designation is an upgrade to your membership. For just $30 annually your information and services can be displayed in 66 of the 67 Florida counties. We exclude Miami-Dade because of their local form requirement, and the difficulty in serving consumers virtually there. If your business model includes assisting consumers over the phone and over the internet, advertising your services as a virtual provider will expand your reach and increase your income. Become a Virtual Provider here. Virtual provider status runs with membership, the time lines are the same. We will send invoices to current Virtual Providers in June.

VIRTUAL PROVIDER - ANNUAL FEE $30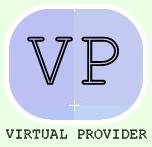 ---
Member's Announcements & Contributions
Have something to share?
We accept member's announcements and appreciate your contributions. If you have an announcement about your business, an expansion of services, moving your offices, or winning awards, please send us the information and we'll include it in our newsletter. Your announcement needs to be pertinent to your business, we are unable to include announcements about other trade associations, clubs or groups.

If you would like to write an article, editorial, opinion piece, or web page please let us know. We are always in need of fresh information and insights.
---
Don't have a site yet? Try Site Sell
---
Site Sell Link you'll open yourself to whole world of possibilities. Many business people struggle with web marketing, SEO, rankings, analytics, and advertising. SBI does most of the work for you. Give it a go - you won't be disappointed.
---
FALDP Contact Information:
Main number – (941)237-0951
Toll free - (800)515-0496
Email – staff@faldp.org



PLEASE LINK YOUR SITE TO WWW.FALDP.ORG