The FALDP Docket
Volume 8 Issue 10; October 2018
This is our monthly newsletter. We publish this for the benefit of FALDP members, legal document preparers, and friends.



---

Announcements

Our conference was fantastic! The positive energy and the ideas were flowing.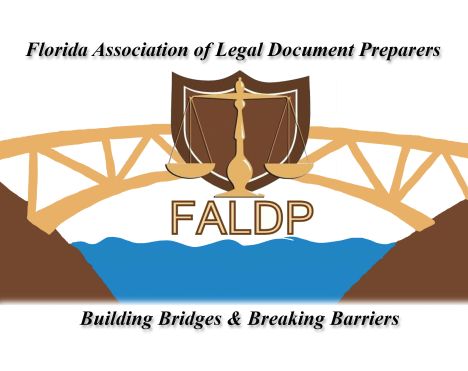 Cedar Key was lovely.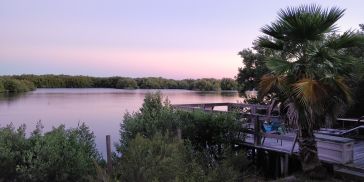 View from Pirate's Cove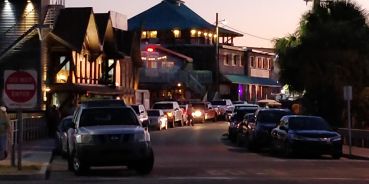 Cedar Key at Night
Workshop Format
The workshop format worked well, as we split into small groups, first to identify specific barriers to legal access; and then to come up with bridges to overcome those barriers. The idea was to create plans that we can implement ourselves which will help consumers better access the legal system. Each small group is charged with providing FALDP with their written notes so that we can decide which strategies to implement first. My idea is:
Document Days Workshops
Frequently consumers call and say they're looking for a form. They know what they're looking for and know what they're trying to do, but just can't find the form. Sometimes they know what to do with the form once they find it, frequently they don't know what their next steps are.
My proposal is to offer Document Days for local consumers. They would be set up like a legal clinic, but we can't call it a clinic, so we'll call it a workshop. Collectively called "Document Days", hosting these workshops once a month by a couple of FALDP members in their own community. The idea is that consumers come in and say they're looking for a document, whether it be eviction forms, USCIS forms, bankruptcy forms, family law forms, etc. The FALDP members hosting the workshop find the document(s) for the consumer, print them out, or show them where to find them online. This is done as a community service and 100% free of charge.
Next, since we are businesses, and can't afford to work for free, we can expect some of the attendees to request document preparation assistance. At that point, we can quote them a price for document preparation or refer to another member. Ideally these workshops would be run by at least two members who have different skill sets, and in many areas, at least one of them should be a Spanish speaker.
The two members hosting each workshop should have complementary skill sets. For example, a member who focuses on family law docs, family adoptions, or divorces might team up with another member who focuses on small claims, expunge & seal, or small estates.
I think that even when someone has the forms, they still may not be comfortable preparing those forms. So, I think many consumers will be grateful that we have located the forms for them, but still daunted at the prospect of preparing the forms themselves. For example, most of the forms we prepare are simple enough once you've done them many times, but may be difficult for someone to do the very first time.
The venue for these workshops could be in a variety of places, like a church, library, community center, etc. I think it would be best to have the workshop at the same place each time so word gets around.
I'd like to start a couple of pilot programs on this after the first of the year. Can I count on you to help?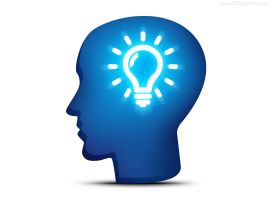 Conference Takeaways
We don't have all the information back from the groups yet, but a few of the immediate takeaways are as follows:

We decided that for all members who have a website, display of the FALDP logo on their site is now mandatory. The logo should link back to the FALDP home page. If you don't know how to do this on your site our web developer can do it for you for around $65.00.

Members are to collect and document instances of clerks of court access barrier interactions with consumers. These incidents might be intimidation, wrong information, refusing to file documents, demanding that the consumer hire an attorney, charging an incorrect filing fee, or other things that might make it more difficult for the pro se litigant to proceed.

Members are to include a Code of Ethics on their site. The FALDP Pledge is fine, and you can add other language that relates to your way of doing business.

---
Mandatory Course - Avoid UPL!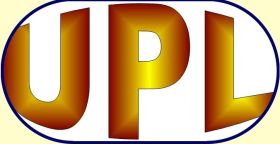 Most members have completed this course by now. If you have not yet taken this course, please do so as soon as possible. This is a Members Only course. If you did not purchase this course when you joined, you can register and pay for it inside the Members Only area.
---
FALDP Foundation, Inc. Update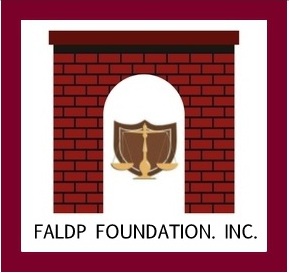 Thank you Conference Attendees for your generous donations. We collected $60 from members which is matched by FALDP. Remember the purpose of the FALDP Foundation is to help low income litigants who cannot afford document preparation fees. If you feel that someone needs financial assistance you can suggest that they apply for assistance through the Foundation page. We can't promise that we'll pay for all of their fees, it depends on their needs, and whether they have anything themselves to contribute. The customer you refer to the Foundation can then come back to you for document preparation, and you will invoice the Foundation for your fees.
The FALDP Melting Pot Cookbook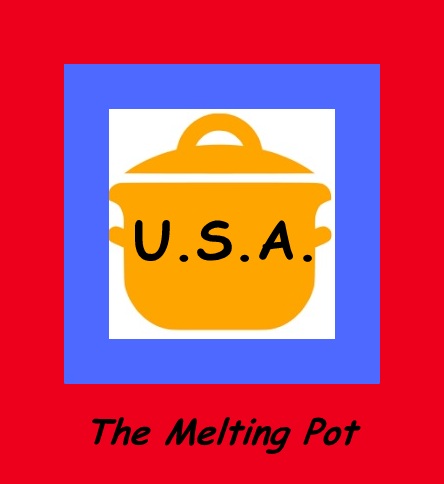 The FALDP Melting Pot Cookbook – Statewide Fund Raiser
With recipes contributed by our association members to celebrate our diversity and patriotism.
Our members are from all over the country and all over the world. We are all Americans … we are all Floridians.
FALDP members can contribute up to three recipes that reflect their cultural, ethnic, or regional heritage. Each contributing member also is entitled to a page highlighting their business services and business goals.
Recipes should be easy to make, and use only easy to find ingredients. Make sure your recipes don't call for obscure ingredients. Ingredients should be available in grocery stores, Publix, Winn Dixie, etc. Recipes should not require special equipment like food processors or pressure cookers.
Each submitted recipe must include an ingredients list, step by step instructions, and number of servings. Suggested accompaniments are a good idea, but not required.
The page highlighting the member's business and services can be the same or similar to your listing in our county directory or mini-page. Graphics are allowed, but they must be in black and white.
All proceeds go to the FALDP Foundation, Inc. The stated purpose of the FALDP Foundation, Inc is:
Prepare routine legal documents for low income/indigent consumers; educate consumers about the legal system through written publications and online courses. Services and courses to be no cost, low cost, or offered on a sliding scale.
Please submit the recipes you've made all your life, or that your Mom used to make, or that remind you of back home. Celebrate the diversity of our association and our country by sharing our various cultures by sharing the way we eat and prepare our food. Sharing our recipes is the next best thing to breaking bread together.
---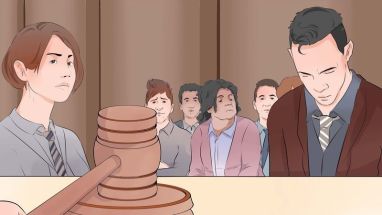 Please sign and share!
We have 283 signatures - help us reach 500!
Slowly but surely, we're reaching our goal. Never forget about the story of the tortoise and the hare. FALDP published a petition asking the Florida Bar to do the following:



1. Investigate UPL when there is consumer harm. Not when there is "potential" harm.



2. If the Florida Bar demands that we follow their rules, make those rules clear, and set out in a fashion in which document preparers can easily find and refer to the rules.



3. Lighten up on the investigation of document preparers altogether. We feel we are being bullied and harassed by an entity that does not supervise us. The Florida Bar is authorized to investigate UPL, but putting document preparers out of business is counter productive all around.



4. Give us some recognition for what we do. We are part of the solution to the ongoing justice gap. Until consumers are being served fully, there is no need for us to be perceived as a threat to lawyers.



The petition would not embed in this newsletter, here is the link to the change .org petition Every signature counts. We now have over 250 signatures. Please keep signing and sharing. Here are some of the comments:

"Many people need help in the courts and cannot afford a huge retainer fee just to get any kind of justice."

"Stop beating on the little people in the business,

"Because most lawyers are greedy money hungry feet dragging blood sucking judgemental holier than thou wankers..
"Attorneys are very expensive and there are many things that can be handled by an individual if they have the right forms."
---
Certification Reminder
Don't forget. To earn and maintain your FALDP Certification you need to complete at least 10 CEU's per year. CEU's can be earned in a variety of ways:


Complete FALDP online courses;

Comment on FALDP videos;

Post on FALDP Facebook page;

Attend the Annual FALDP Conference;

Attend conferences and seminars related to our industry;

Answering questions on our "Ask the Members" forum;

Assist FALDP by translating web pages, answering the 800#, spotting errors on our site;

Designing and creating a fund raiser for the FALDP Foundation, Inc.

Other activities that you suggest
---
Virtual Providers
We posted a video within the Members Only about becoming a Virtual Provider. The Virtual Provider designation is an upgrade to your membership. For just $30 annually your information and services can be displayed in 66 of the 67 Florida counties. We exclude Miami-Dade because of their local form requirement, and the difficulty in serving consumers virtually there. If your business model includes assisting consumers over the phone and over the internet, advertising your services as a virtual provider will expand your reach and increase your income. Become a Virtual Provider here. If you have not renewed your virtual provider status since June 2017, its time to renew. Virtual provider status runs with membership, the time lines are the same. We will send invoices to current Virtual Providers in June.

VIRTUAL PROVIDER - ANNUAL FEE $30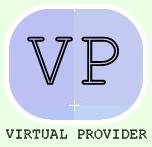 ---
Member's Announcements & Contributions
Have something to share?
We accept member's announcements and appreciate your contributions. If you have an announcement about your business, an expansion of services, moving your offices, or winning awards, please send us the information and we'll include it in our newsletter. Your announcement needs to be pertinent to your business, we are unable to include announcements about other trade associations, clubs or groups.

If you would like to write an article, editorial, opinion piece, or web page please let us know. We are always in need of fresh information and insights.
---
Don't have a site yet? Try Site Sell
---
Site Sell Link you'll open yourself to whole world of possibilities. Many business people struggle with web marketing, SEO, rankings, analytics, and advertising. SBI does most of the work for you. Give it a go - you won't be disappointed.
---
FALDP Contact Information:
Main number – (941)237-0951
Toll free - (800)515-0496
Email – staff@faldp.org



PLEASE LINK YOUR SITE TO WWW.FALDP.ORG