The FALDP Docket
Volume 8 Issue 12; December 2018
This is our monthly newsletter. We publish this for the benefit of FALDP members, legal document preparers, and friends. Published monthly since May, 2010



---

Announcements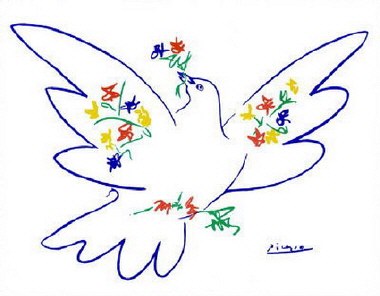 Happy Holidays, Happy Hanukkah, and Merry Christmas from Picasso, FALDP, and me!
---
Year End Special!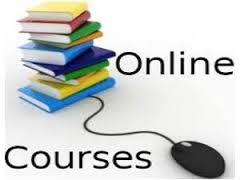 Choose any course and receive a second course of equal of lesser value for free! Offer good from 12/15/18 through 12/31/2018. When you submit payment for your course, include your free choice in the notes on paypal OR send an email to staff@faldp.org with "My Free BOGO course" in the subject line and we'll send you the course link. *This offer does NOT apply to course bundles, cannot be combined with any other specials or discounts, and this offer is limited to ONE BOGO Course Special per person.Contact us today for more information - 800-515-0496 or staff@faldp.org.

SAVE UP TO $389.00


Learn more by visiting our Online Courses page. You are not required to join FALDP to take advantage of this offer. The "Avoid UPL!" course is excluded from the Buy One Get One Year End Special.
---
Expanded Sales Secrets Course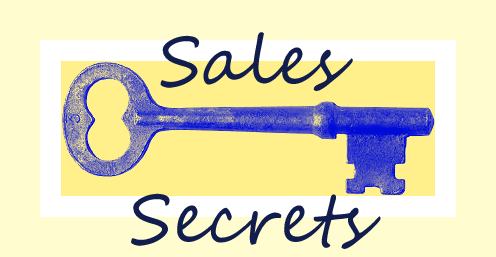 We expanded our online course "Sales Secrets for Document Preparers" and it is no longer a free Member's Only Course. The course fee is $129. and it is intended for document preparers who may not have a sales background. Sales is an art, a science, and a skill. A skill that is a must for any business owner or entrepreneur.
---
Mandatory Course - Avoid UPL!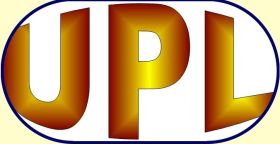 Most members have completed this course by now. If you have not yet taken this course, please do so as soon as possible. This is a Members Only course. If you did not purchase this course when you joined, you can register and pay for it inside the Members Only area.Any member who has not taken this course by renewal time, will be required to pay for it a second time. Yes, this is a penalty. This course was designed to protect our members from falling into the vast sea of nothingness and confusion, also called a UPL investigation.

Watch the updated course video: Avoid UPL! Course information and make sure you've taken the course! Members who joined on or before January 2018 paid the course fee at the time of joining. Many other members have taken the course throughout the year. But, some haven't. Those of you who may have joined or renewed during a special may not have paid for the course. And some of you did pay, but have not completed it. This course is NOT included in our Buy One Get One course special.
---
Seminole Uniserv
We're pleased to announce that we are now offering discounted document preparation services to members of Seminole County Educators Unions. Seminole UniServ is an umbrella organization which represents the four local associations in the Seminole County Public School system: SEA, NIPSCO, SECA, and the SCSBDA. Its purpose is to provide members and local associations with the professional staff and necessary support services to implement, improve, and coordinate programs of the Seminole UniServ and its local associations.
FALDP members who are located in Seminole County, surrounding counties, and are designated as Virtual Providers may participate in this program. But, you must opt in. Please contact us and request to be added to the referral list, if you haven't already done so. Learn more by visiting Seminole Uniserv Program on the FALDP site.
To be free, the workers must have choice. To have choice they must retain in their own hands the right to determine under what conditions they will work.
~ Samuel Gompers ~
---
Annual Membership Drive January & February
Our annual FALDP membership drive kicks off on January 1, 2019. New members can join for 50% off the $75. membership fee plus the $29. course fee for the Avoid UPL! Course - so $66.50 to join. New members who join in January or February must still renew their membership in 2019. The last day to renew membership is July 31, 2019.

Visit our Membership page to learn more.
---
Feature Article
Dealing with "Difficult Customers"
We love our customers, and sometimes we love them anyway. We love them even though they may be demanding, unprepared, procrastinators. However, there is a point when a customer needs to be handled in a certain way in order to protect and preserve your sanity. Sometimes the certain way is fire the customer altogether. Following are some common scenarios with strategies about how to cope.
Slow pay. Slow paying customers can be annoying at best, and a burden to your business at worst. The absolute easiest way to make sure your customers pay in full and on time, is to require payment in advance. Whether you charge a flat fee for a certain type of document set; or charge by the hour – require payment in advance. This not only makes sure that you are paid, but also requires a commitment from the customer.
Time Bandit. The customer who wants to stop in your office and check on how his documents are going; or call you on the phone and talk about his documents may be taking advantage of your good nature. While it is good to be responsive to your customer and stay in communication, there's a limit. The customer who wants to go over the same points and discuss the same ideas over and over can make you feel like you're in the middle of "Groundhog Day". (I hate that movie!). You can easily end an impromptu face to face meeting by saying that you have another customer scheduled soon, and you have to have time to prepare. Most people will catch the hint … some won't. To gracefully leave a protracted telephone call, its easy enough to say the same thing, another customer has a phone appointment soon and you have to prepare; or say, I have to go another customer has been calling me while we've been on the line and we're up against a tight deadline. If the time theft is repetitive, you can finally point your customer to your contract or terms of service that says "excessive phone calls or office visits will be charged at our hourly rate". (I'm hoping you have that language somewhere). And then say to your customer, I really don't want to have to charge you for office visits or phone time, but my schedule is really tight. If they don't get it after that, charge them. But, be gentle, try not to lose a customer unless there is no other alternative.
No Boundaries. I hear stories from some members who have customers that text them repeatedly and at odd hours – 5:00 A.M. , midnight. I've never encountered this problem myself. I will say, however, I don't text with my customers at all. I believe it is a too casual form of communication for business. I have no doubt that there is something in my manner that would discourage a customer sending me a text message. I've never had to tell any customer not to send me texts, because they never do. I like to keep business as business. There are two issues here – the odd hours, and the relentless texting. The odd hours is easy – ignore it. Make sure your customers don't have emergencies that are your doing, and there is never a reason to answer a crack of dawn or midnight call or text or email. So don't feed into their behavior by responding, if you text back at any hour (not just at odd hours) any hour, it gives the customer permission to text and text again. It may helpful to inform your customer that you saw a text come through but your phone system does not allow you to respond to texts.
Mind Changers. Not only can mind changers drive their document preparers crazy, they can also seriously damage their case. Although document preparers can't, don't, and won't give legal advice we can help our customers stay organized and on track. A customer who changes course a lot is not organized. I tell my customers to do one thing at a time to avoid having their case mired in procedure. In other words, if they keep jumping back and forth, nothing is ever going to get accomplished. I also recommend that document preparers require that changes must be in writing. For example, if you're working on document Project A, and the customer suddenly wants you to work on document Project B, make it clear, in writing, that you will be working on Project B instead of Project A. And state the new deadline for Project A. This is easy to do in a self-serving follow up email.
Rush Projects. Some customers are perpetually behind schedule. They'll procrastinate in requesting to have work done, then rush their document preparer. Be clear in your turnaround times. If you're offering expedited delivery (with or without a rush charge) say so, in writing, and state the expected time of completion. Remember, your customer's lack of planning does not have to be your problem.
When to "fire" your customer:It may be time to say goodbye,
If a customer continues to engage in any of the behavior listed above after you have firmly asked him to stop;
if a customer does not provide the information you requested to prepare his documents, after you asked repeatedly;
or, if a customer harasses the opposing party.
Did we miss anything? IF so, please let us know!
---
FALDP Foundation, Inc. Update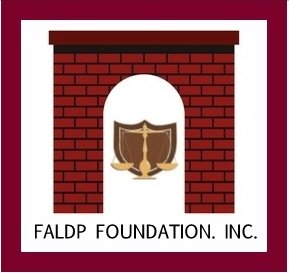 The FALDP Foundation, Inc. is functioning as it was intended. If you are contacted by a consumer who doesn't have money for document preparation of filing fees. Please refer them to the Foundation page to submit an application for assistance. If the Foundation can fund or partially fund their document preparation we will refer them back to you, if you prepare the type of documents requested. After you prepare their documents, we will then ask you to send the Foundation an invoice for an amount agreed upon in advance. The Foundation can't help everyone, funds are limited, but we can usually help with an immediate need for documents.
---
How do you like our new look?
We've been working hard on the FALDP site to make it more manageable and easier to navigate. We're trying to retain the same overall look while we we're at it. It is a work in progress, and there may be a few awkward pages due to the new formatting. Please bear with us. And, if you can't find something, that you know was there before, please let us know.
---
The FALDP Melting Pot Cookbook
We NEED your recipes!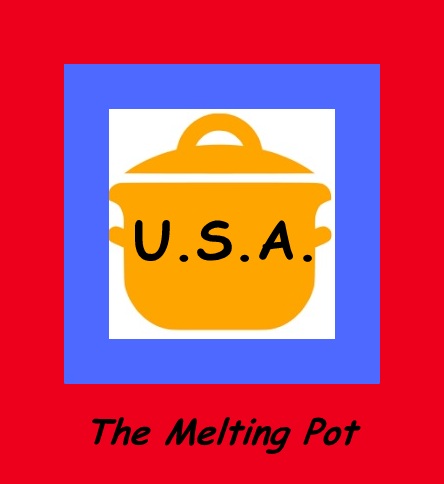 Please submit your recipes by the end of this year. Each member who submits a recipe will have their own bio page in our cookbook. And each member who submits a recipe, can order cookbooks at cost plus shipping to use in their own promotions
The FALDP Melting Pot Cookbook – Statewide Fund Raiser
With recipes contributed by our association members to celebrate our diversity and patriotism.
Our members are from all over the country and all over the world. We are all Americans … we are all Floridians.
FALDP members can contribute up to three recipes that reflect their cultural, ethnic, or regional heritage. Each contributing member also is entitled to a page highlighting their business services and business goals.
Recipes should be easy to make, and use only easy to find ingredients. Make sure your recipes don't call for obscure ingredients. Ingredients should be available in grocery stores, Publix, Winn Dixie, etc. Recipes should not require special equipment like food processors or pressure cookers.
Each submitted recipe must include an ingredients list, step by step instructions, and number of servings. Suggested accompaniments are a good idea, but not required.
The page highlighting the member's business and services can be the same or similar to your listing in our county directory or mini-page. Graphics are allowed, but they must be in black and white.
All proceeds go to the FALDP Foundation, Inc. The stated purpose of the FALDP Foundation, Inc is:
Prepare routine legal documents for low income/indigent consumers; educate consumers about the legal system through written publications and online courses. Services and courses to be no cost, low cost, or offered on a sliding scale.
Please submit the recipes you've made all your life, or that your Mom used to make, or that remind you of back home. Celebrate the diversity of our association and our country by sharing our various cultures by sharing the way we eat and prepare our food. Sharing our recipes is the next best thing to breaking bread together.
---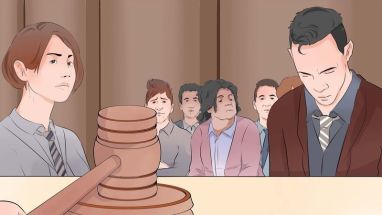 Please sign and share!
We have 296 signatures - help us reach 500!
Slowly but surely, we're reaching our goal. Never forget about the story of the tortoise and the hare. FALDP published a petition asking the Florida Bar to do the following:



1. Investigate UPL when there is consumer harm. Not when there is "potential" harm.



2. If the Florida Bar demands that we follow their rules, make those rules clear, and set out in a fashion in which document preparers can easily find and refer to the rules.



3. Lighten up on the investigation of document preparers altogether. We feel we are being bullied and harassed by an entity that does not supervise us. The Florida Bar is authorized to investigate UPL, but putting document preparers out of business is counter productive all around.



4. Give us some recognition for what we do. We are part of the solution to the ongoing justice gap. Until consumers are being served fully, there is no need for us to be perceived as a threat to lawyers.



The petition would not embed in this newsletter, here is the link to the change .org petition Every signature counts. We now have over 296 signatures. Please keep signing and sharing. Here are some of the comments:

"Many people need help in the courts and cannot afford a huge retainer fee just to get any kind of justice."

"Stop beating on the little people in the business,

"Because most lawyers are greedy money hungry feet dragging blood sucking judgemental holier than thou wankers..
"Attorneys are very expensive and there are many things that can be handled by an individual if they have the right forms."

Slowly ... but surely, we'll reach our goal. Who won the race? The tortoise or the hare?
---
Certification Reminder
Don't forget. To earn and maintain your FALDP Certification you need to complete at least 10 CEU's per year. CEU's can be earned in a variety of ways:


Complete FALDP online courses;

Comment on FALDP videos;

Post on FALDP Facebook page;

Attend the Annual FALDP Conference;

Attend conferences and seminars related to our industry;

Answering questions on our "Ask the Members" forum;

Assist FALDP by translating web pages, answering the 800#, spotting errors on our site;

Designing and creating a fund raiser for the FALDP Foundation, Inc.

Other activities that you suggest




---
Virtual Providers
We posted a video within the Members Only about becoming a Virtual Provider. The Virtual Provider designation is an upgrade to your membership. For just $30 annually your information and services can be displayed in 66 of the 67 Florida counties. We exclude Miami-Dade because of their local form requirement, and the difficulty in serving consumers virtually there. If your business model includes assisting consumers over the phone and over the internet, advertising your services as a virtual provider will expand your reach and increase your income. Become a Virtual Provider here. If you have not renewed your virtual provider status since June 2017, its time to renew. Virtual provider status runs with membership, the time lines are the same. We will send invoices to current Virtual Providers in June.

VIRTUAL PROVIDER - ANNUAL FEE $30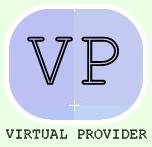 ---
Member's Announcements & Contributions
Have something to share?
We accept member's announcements and appreciate your contributions. If you have an announcement about your business, an expansion of services, moving your offices, or winning awards, please send us the information and we'll include it in our newsletter. Your announcement needs to be pertinent to your business, we are unable to include announcements about other trade associations, clubs or groups.

If you would like to write an article, editorial, opinion piece, or web page please let us know. We are always in need of fresh information and insights.
---
Don't have a site yet? Try Site Sell
---
Site Sell Link you'll open yourself to whole world of possibilities. Many business people struggle with web marketing, SEO, rankings, analytics, and advertising. SBI does most of the work for you. Give it a go - you won't be disappointed.
---
FALDP Contact Information:
Main number – (941)237-0951
Toll free - (800)515-0496
Email – staff@faldp.org



PLEASE LINK YOUR SITE TO WWW.FALDP.ORG