The FALDP Docket
Volume 9 Issue 1; January 2019
This is our monthly newsletter. We publish this for the benefit of FALDP members, legal document preparers, and friends. Published monthly since May, 2010
---
Announcements
---
Annual Membership Drive January & February

Our annual FALDP membership drive kicked off on January 1, 2019. New members can join for 50% off the $75. membership fee plus the $29. course fee for the Avoid UPL! Course - so $66.50 to join. New members who join in January or February must still renew their membership in 2019. The last day to renew membership is July 31, 2019.

Visit our Membership page to learn more.
---
Expanded Sales Secrets Course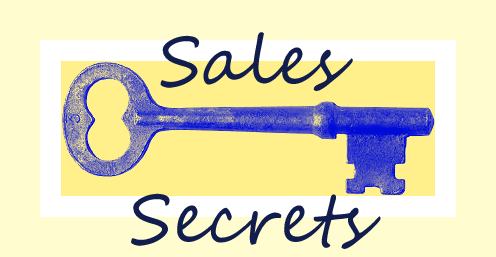 We expanded our online course "Sales Secrets for Document Preparers" and it is no longer a free Member's Only Course. The course fee is $129. and it is intended for document preparers who may not have a sales background. Sales is an art, a science, and a skill. A skill that is a must for any business owner or entrepreneur.
---
Mandatory Course - Avoid UPL!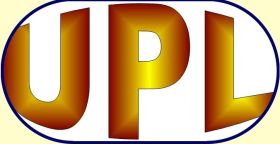 Most members have completed this course by now. If you have not yet taken this course, please do so as soon as possible. This is a Members Only course. If you did not purchase this course when you joined, you can register and pay for it inside the Members Only area.Any member who has not taken this course by renewal time, will be required to pay for it a second time. Yes, this is a penalty. This course was designed to protect our members from falling into the vast sea of nothingness and confusion, also called a UPL investigation.

Watch the updated course video: Avoid UPL! Course information and make sure you've taken the course! Members who joined on or before January 2018 paid the course fee at the time of joining. Many other members have taken the course throughout the year. But, some haven't. Those of you who may have joined or renewed during a special may not have paid for the course. And some of you did pay, but have not completed it. This course is NOT included in our Buy One Get One course special.
---
Feature Article:
Plan Ahead – Expect the Unexpected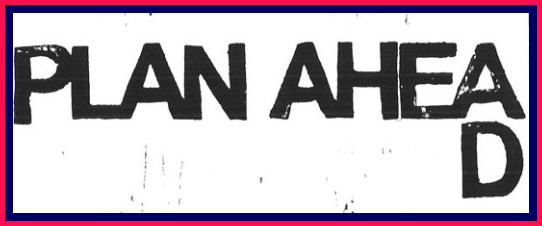 Unexpected events happen in business and in life. Even though we can't know exactly what might happen next, we can plan ahead.
Do you have a plan in case you become ill or incapacitated?Besides taking care of your immediate personal and medical needs, do you have a plan for your business?
Here are some things you can put into place ahead of time that may save you money and trouble in the long run:
Have an agreement with a colleague to take care of your business while you're unable. Ideally, the agreement should be reciprocal. The agreement can be as simple or as complex as it needs to be. For example, you can set up the agreement so that your colleague handles your incoming calls and emails. Or you can make it more complex so that your colleague can finish off any document projects you've taken in but are unable to finish. If you prepare many different types of documents, you may need agreements with more than one colleague. For example, if you primarily prepare documents for small probate, family law, and post-conviction criminal, its unlikely that you'll find a single colleague who also offers the same mix of services. So multiple agreements may be in order.
Have a refund policy in place. Many document preparers do not usually offer refunds which makes perfect sense once you've done the work. But, if you're unable to do the work, due to illness or incapacity, it also make sense to offer a refund to your customer. Think it through as to what policy is right for your business and your customers. Then post it on your website; post it in your office; or both.
Have a stated turnaround time in which to prepare and deliver documents. We recommend a generous turnaround time for any document project. In the best of times, same day or next day service can place you and your time under needless pressure. If you come down with the flu, a generous turnaround time may be all that you need to stay on track. You might be back to work in a few days without missing a beat or a deadline. On the other hand, a generous turnaround time allows you to prepare and deliver documents in less time than promised – making you an immediate hero.
---
To file or not to file … that is the question.
The FALDP private Facebook group recently had a lively discussion about whether document preparers may, may not, should, or should not file documents for their customers. The discussion centered around whether or not filing documents for a customer is or is not unauthorized practice of law. Although some claim that there are rules that prohibit document preparers doing the filing, we have yet to find any actual rule. In our opinion, it boils down to personal preference.
Document preparers who file documents for their customers believe that it is an added service that they offer their customers. No one needs to be an attorney to be a legal courier. In addition, I don't think that attorneys actually file documents for their customers, paralegals working for attorneys do, but not he attorneys themselves. Actually, I have yet to meet (although they must exist) any attorney who knows how to efile. Honestly, I don't know and I don't think anyone knows whether filing for a customer is considered unauthorized practice of law. I know of at least one document preparer who was reprimanded for this during a UPL investigation; but I also know of several others who were not reprimanded even though the UPL committee knew that the document preparer was filing for their customers. So, we don't know.
Which brings us to the change.org petition which has been circulating regarding this very issue. The petition requests of the Florida Bar and the Florida Supreme Court to make the rules clear if we're expected to follow them. As it is, formal UPL rules are very skimpy and I think all FALDP members are well aware:
Don't call yourself a paralegal, or legal assistant;

Don't give legal advice;

may not represent anyone in court;

Don't hold yourself out as being an attorney.
But there are numerous rules buried in case law, that I suppose we're supposed to follow. However, since we're not attorneys, it seems a stretch that we're expected to find these rules in case law; interpret them; and abide by them.
If you haven't signed the petition, please do so. We need your support. 312 have signed to date.
---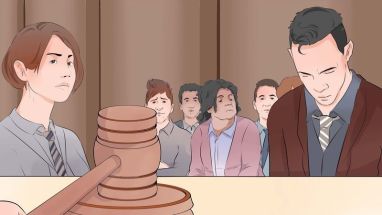 Please sign and share!
We have 312 signatures - help us reach 500!
Slowly but surely, we're reaching our goal. Never forget about the story of the tortoise and the hare. FALDP published a petition asking the Florida Bar to do the following:



1. Investigate UPL when there is consumer harm. Not when there is "potential" harm.



2. If the Florida Bar demands that we follow their rules, make those rules clear, and set out in a fashion in which document preparers can easily find and refer to the rules.



3. Lighten up on the investigation of document preparers altogether. We feel we are being bullied and harassed by an entity that does not supervise us. The Florida Bar is authorized to investigate UPL, but putting document preparers out of business is counter productive all around.



4. Give us some recognition for what we do. We are part of the solution to the ongoing justice gap. Until consumers are being served fully, there is no need for us to be perceived as a threat to lawyers.



The petition would not embed in this newsletter, here is the link to the change .org petition Every signature counts. We now have over 300 signatures. Please keep signing and sharing. Here are some of the comments:

"Many people need help in the courts and cannot afford a huge retainer fee just to get any kind of justice."

"Stop beating on the little people in the business,

"Because most lawyers are greedy money hungry feet dragging blood sucking judgemental holier than thou wankers..
"Attorneys are very expensive and there are many things that can be handled by an individual if they have the right forms."

Slowly ... but surely, we'll reach our goal. Who won the race? The tortoise or the hare?
---
FALDP Private Facebook Group
About one third of our membership has joined the FALDP private Facebook group. We created it to make it easier to interact with each other. So far, people have given work referrals to one another; asked questions to the group; received help in locating a form; and discussed various issues. If you're working toward FALDP Certification, you earn one CEU just by joining the group. So, what are you waiting for? Look for the private group after going to the official FALDP Facebook page at FALDP,LLC on Facebook.
---
FALDP Foundation, Inc. Update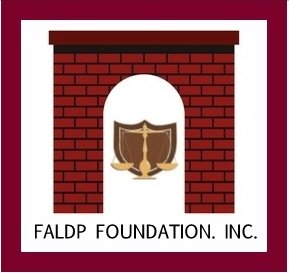 The FALDP Foundation, Inc. is functioning as it was intended. If you are contacted by a consumer who doesn't have money for document preparation of filing fees. Please refer them to the Foundation page to submit an application for assistance. If the Foundation can fund or partially fund their document preparation we will refer them back to you, if you prepare the type of documents requested. After you prepare their documents, we will then ask you to send the Foundation an invoice for an amount agreed upon in advance. The Foundation can't help everyone, funds are limited, but we can usually help with an immediate need for documents.
---
How do you like our new look?
We've been working hard on the FALDP site to make it more manageable and easier to navigate. We're trying to retain the same overall look while we we're at it. It is a work in progress, and there may be a few awkward pages due to the new formatting. Please bear with us. And, if you can't find something, that you know was there before, please let us know.
---
Certification Reminder
Don't forget. To earn and maintain your FALDP Certification you need to complete at least 10 CEU's per year. CEU's can be earned in a variety of ways:


Complete FALDP online courses;

Comment on FALDP videos;

Post on FALDP Facebook page;

Attend the Annual FALDP Conference;

Attend conferences and seminars related to our industry;

Answering questions on our "Ask the Members" forum;

Assist FALDP by translating web pages, answering the 800#, spotting errors on our site;

Designing and creating a fund raiser for the FALDP Foundation, Inc.

Other activities that you suggest




---
Virtual Providers
We posted a video within the Members Only about becoming a Virtual Provider. The Virtual Provider designation is an upgrade to your membership. For just $30 annually your information and services can be displayed in 66 of the 67 Florida counties. We exclude Miami-Dade because of their local form requirement, and the difficulty in serving consumers virtually there. If your business model includes assisting consumers over the phone and over the internet, advertising your services as a virtual provider will expand your reach and increase your income. Become a Virtual Provider here. Virtual provider status runs with membership, the time lines are the same. We will send invoices to current Virtual Providers in June.

VIRTUAL PROVIDER - ANNUAL FEE $30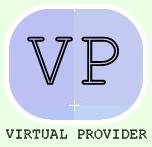 ---
Member's Announcements & Contributions
Have something to share?
We accept member's announcements and appreciate your contributions. If you have an announcement about your business, an expansion of services, moving your offices, or winning awards, please send us the information and we'll include it in our newsletter. Your announcement needs to be pertinent to your business, we are unable to include announcements about other trade associations, clubs or groups.

If you would like to write an article, editorial, opinion piece, or web page please let us know. We are always in need of fresh information and insights.
---
Don't have a site yet? Try Site Sell
---
Site Sell Link you'll open yourself to whole world of possibilities. Many business people struggle with web marketing, SEO, rankings, analytics, and advertising. SBI does most of the work for you. Give it a go - you won't be disappointed.
---
FALDP Contact Information:
Main number – (941)237-0951
Toll free - (800)515-0496
Email – staff@faldp.org



PLEASE LINK YOUR SITE TO WWW.FALDP.ORG