It's always like this. Our conference was just over a month ago, but now, to me at least, it might as well have been 10 years ago. But, we have some important takeaways worth remembering, and valuable to inform our present, and guide our future.
Energy and collegial air fueled the interactions. Some of the ideas that ricocheted around the room that day landed and transformed into new systems and policies.
The Immigration Group had their follow up Zoom meeting on October 8, which was well attended and very helpful. The focus was on UPL related to immigration document preparation. As it turns out there are many scenarios and types of documents, where UPL is nearly unavoidable. For that reason, we strongly encourage immigration document preparers to be careful to only prepare documents where the need for an attorney's advice or representation is unlikely. These are document sets like initial adjustment of status and associated documents; removal of limitations on a green card; green card renewal; and naturalization.
---
Intensive Training Series
Divorce Document Preparation
You asked, we answered. Many conference attendees requested more in depth training for preparing divorce documents. And said, that even though they had taken the online course, face to face instruction would be much easier to process and apply to real life situations.
For that reason we created our first Intensive Training Series for preparing Florida divorce documents. We ran a pilot program and here's what participants said:
Bruna said - "This course was incredibly informative from beginning to end. Ruth explained all the details of filling out these forms with accuracy and knowledge of the possible outcomes depending on responses from consumers. We went over all forms possibly necessary in a divorce, step by step, from the moment a consumer contacts us for assistance with divorce forms, to the moment of filing. We discussed the best procedures when it comes to intaking information from consumers, important information to share and important questions to ask the consumers, how to avoid UPL during trick questions they may ask and overall during preparation of their forms.
I now feel confident in the process I have been following while running my business, certain that I am up to date on the types of forms the courts offer, making the most out of every form used and overall better prepared to help my customers. Ruth makes anyone taking this course feel very comfortable and welcome, no matter what level of experience, from never preparing a divorce to preparing them on a regular basis and makes it all seem easy and light. Ruth is truly in the business of helping us document preparers succeed with our businesses as well.
Thank you Ruth so much for sharing so much experience with us."
And Jonathan said: "The Family Law Divorce Mentorship has helped me with my business. Before when I took the class I was stuck on all the forms and feeling overwhelmed. Ruth was able to break down each form and classifications on what forms to use and when. Using hacks to cut down time and processes. Her direct instruction and teaching skills are top notch. My biggest ah ha moment was to stick to the facts and leave the emotional story off the forms. She has given me the plan to move forward with my business. Another ah ha moment is the idea of doing the business virtually. Thank you Ruth for all you have done with FALDP!"
Thank you, Bruna and Jonathan for your participation!
LEARN MORE AND REGISTER:
Intensive-Training-for-Florida-DocPrep.html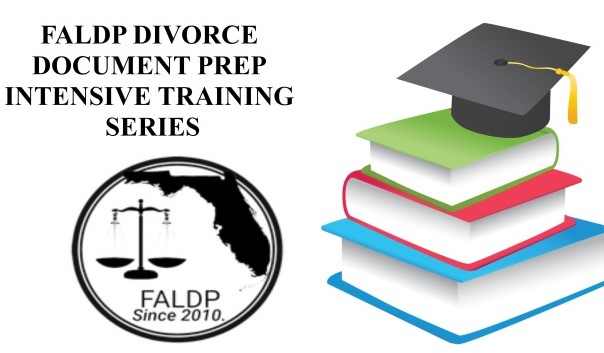 ---
Three Tips to Make your Business & Life Better
1. Try not to Pre-judge - Sometimes we make quick decisions based on limited information. In business we may screen out a potential customer for a reason that has not been carefully considered. We might be put off by from interacting with someone because of their slurred speech; angry demeanor; or messy appearance. But, if we try to retrain ourselves to approach each interaction with an open mind, we might learn there was no reason for our misgivings. Maybe the slurred speech was the slur of a stroke victim, the anger righteous, and the disheveled appearance due to the misfortunes of life. Don't make someone's troubles worse by shunning them when all they need is kindness.
2. Answer the Phone - You have a phone that is at your fingertips at all times. Answer it when it rings. And if someone leaves you a message, call back. It could be the opportunity of a lifetime, you won't know if you don't answer it.
3 Let Go of the Desire for Perfection We can all try to do our best all the time. But, perfection ... you're not going to get there, no matter how hard you try. When you demand perfection of yourself and those around you, you're only making things harder by adding stress on top of your goals. Relax and enjoy life, and know that you will reach your goals all in good time. Perfection not required.
---
The POWER of Education
One of the slogans you may have noticed on our site is: LEARN MORE = EARN MORE. I believe this 100% and love learning new things. It's a wonderful thing to learn new information and then apply that information to increase your business income. It feels good to realize that your future is in your hands.
The price theory for our courses is loosely based on the idea, that you can recoup what you paid for the course with one document project. For example, our current price point for divorce document preparation is $269. Most sets of prepared divorce documents cost more than that, but for a document preparer just starting out, maybe not a lot more. Similarly, our price point for the course called, Wills ETC is $209. This is around the price many document preparers charge for a set of estate planning documents, such as a last will and testament, power of attorney, etc.
We offer 15 different document preparation courses. Sixteen if you count the Avoid UPL! Course which is available ONLY to FALDP members. It's encouraging to know that if you learn the procedures and information for a new type of document preparation – you can immediately offer that service. I'm not saying that you'll know everything about the documents or procedure right out the gate, but our courses will provide you with the foundation to get started and then a platform to learn more.
We expect course takers and members in general to persevere in pursuing more and more knowledge about the documents they prepare. We cannot possibly teach everything there is to know on any subject. Neither can a university. I graduated from UCF with an MS, fully realizing how much more there was to learn. Besides reading cases, and casebooks, and scouring the internet, you are lucky to have a network of colleagues able and willing to answer your questions. Granted, some members know more than others, and some are, by nature, just generally more helpful. But, there are plenty of people to ask – SO ASK!
WE'RE HERE TO HELP!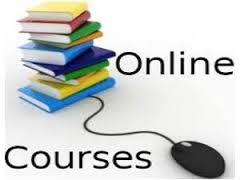 ---
Zoom Meetings
Our Zoom Training Meetings are the last Saturday morning of each month at 11:00 a.m. EST. The next one will be October 29, and the topic will be "Best Practices".
After Hours Zoom Meetings have been moved to the second Tuesday of each month at 6:00 pm. That means that the next After Hours Meeting will be on November 8th. These are becoming more and more popular. There has been lots of interesting interaction, ideas, and conversation.
We publish a schedule of our
training-webinars.html on our website. Topics change from time to time, and will be changed on the posted schedule as far in advance as possible. We will also post the group meetings that stemmed from the recent conference on that page. Depending on the group, these may or may not be available to members who did not participate in that group at the conference.
We also invite members to read the etiquette guidelines on that same page prior to attending your first meeting.
---
Payment Systems
If you have experienced frustration with your payment aggregator type system (Stripe, Square, PayPal, etc.) such as poor customer service, unnecessary holds, try something new. Contact Joshua Henderson at 904-872-5591 or First Coast Merchant Services .

I have two PayPal accounts. I rarely use either. One thing my merchant account with TSYS can't do, or possibly I just don't know how, is to create invoices. So, as some members might remember, I sent out Paypal invoices for membership renewal to make it easier for our members. And then a day later I turned around and canceled all of the invoices.

In case you may have thought I'd finally lost my mind, there was a reason for that. The reason was one of PayPal's random rules. They suddenly decided that I could only transfer $11.00 from paypal to my business bank account every 30 days. Seriously. Just another reason I try NOT to use paypal or any other payment aggregator. Take it from me, get yourself a real merchant account.
---
Spanish & English Parenting Course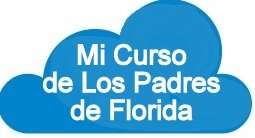 Did you know that FALDP members can receive $3.00 for each referral to either version of the Parenting Course?
Prices are: $29.99 and $14.99 for low income. Here's the link directly to the Spanish version - spanish parenting course And here it is for the English version Parenting Course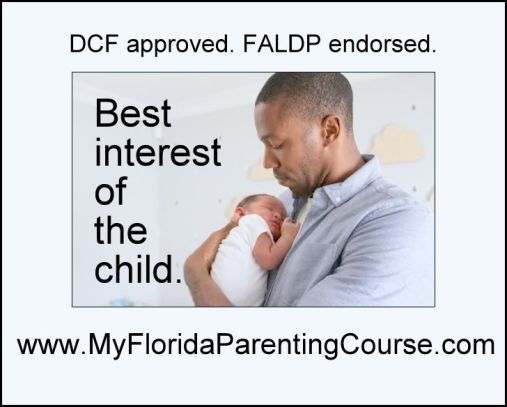 Parental Education and Family Stabilization Course is mandatory for all divorcing couples who have children; and all people seeking a paternity action.
---
Don't have a site yet? Try Monarch Web Strategies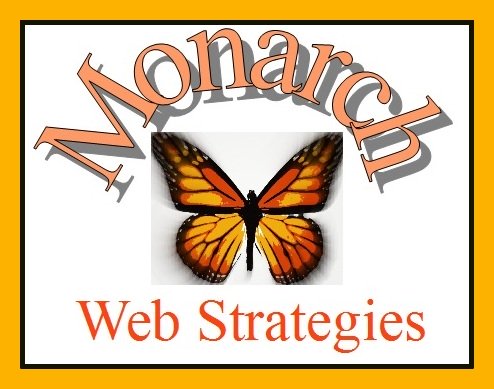 Horizon Research Network is one of our associated sites which includes our design services. We build business websites for FALDP members for only $500, which includes your domain name and first month's hosting. And, have you seen our whiteboard videos online? We can create a custom whiteboard video to promote your business. Once built its yours to use in any of your advertising or promotions. Contact us for a custom quote.
---
FALDP Private Facebook Group
About one third of our membership has joined the FALDP private Facebook group. We created it to make it easier to interact with each other. So far, people have given work referrals to one another; asked questions to the group; received help in locating a form; and discussed various issues. If you're working toward FALDP Certification, you earn one CEU just by joining the group. So, what are you waiting for? Look for the private group after going to the official FALDP Facebook page at FALDP,LLC on Facebook.
---
Member's Announcements & Contributions
Have something to share?
We accept member's announcements and appreciate your contributions. If you have an announcement about your business, an expansion of services, moving your offices, or winning awards, please send us the information and we'll include it in our newsletter. Your announcement needs to be pertinent to your business. We are unable to include announcements about other trade associations, clubs or groups.

If you would like to write an article, editorial, opinion piece, or web page please let us know. We are always in need of fresh information and insights.
---
FALDP Contact Information:
Main number – (941)237-0951
Toll free - (800)515-0496
Email – staff@faldp.org



PLEASE LINK YOUR SITE TO WWW.FALDP.ORG