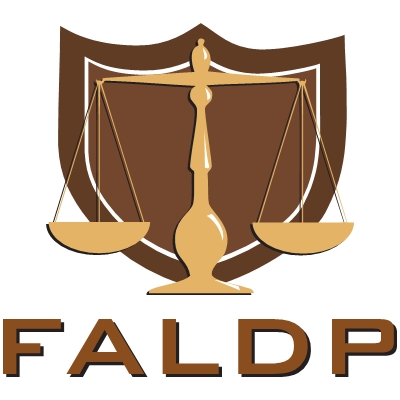 The FALDP Docket
Volume 9 Issue 9; September 2019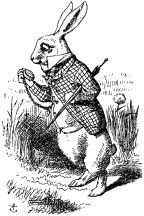 This is our monthly newsletter. We publish this for the benefit of FALDP members, legal document preparers, and friends. Published monthly since May, 2010
I'm late, I'm late, to a very important date. We try and publish our newsletter by the 15th every month. But this month … we're late. We chose to rest up from the conference, rather than struggle to make the deadline to ensure that we deliver an interesting and entertaining newsletter.
Announcements
---
Annual Conference - Follow Up
---
First and foremost – THANKS TO EVERYONE WHO ATTENDED AND CONTRIBUTED!!! The Conference went great. Please visit our Annual Conference 2019 page for conference pictures and our Conference Info Page for write-ups of the speakers' presentations. Special thanks to our speakers, Trish Giaccone, Candra Erickson, and Richard Granat, who all went above and beyond in their presentations and information. And, rest assured, our association is nothing without our members. Your presence and participation is valuable and appreciated.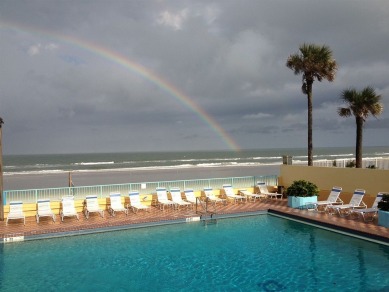 View of the Fountain Beach Resort pool deck.
Conference Suggestion
Shonda Robinson suggested that FALDP members participate more widely in non-profit events to help the community and represent FALDP. To that end, any member, who plans on participating in a non-profit community event and promotes FALDP, will not only receive CEU's, but also support from us. With enough notice, we'll provide you with literature to hand out and promotional items to give away.
---
What's New?
Coach or be coached.
In the past, we've offered an informal approach to coaching. Member document preparers needing help or having questions about various things would call in to FALDP and ask. We answer all questions about membership, UPL, and the business of document preparation and will continue to do so at no charge.
As your FALDP Director, and also a member document preparer, I answer many members' questions about specific form sets. I am knowledgeable about family law, civil, small probate, and post-conviction criminal documents and procedure. I will continue to answer members' questions via phone and email about these types of document sets. But, I may let you know that you should take one of our courses that will answer your questions more efficiently. And, after taking the course, if you have questions, I'll answer them for you, suggest a formal coaching session with me or refer you to one of our member coaches.
My coaching services are offered via Skype, and is a members only service. My coaching fee is $50 per hour and can be broken up into two 30 minute sessions. Member coaches will charge the same amount, but may opt to charge a lesser fee, or a different platform, such as Zoom or Facetime.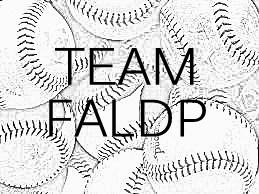 Coaches – We need member document preparers to coach other members. Here are the requirements:


Coaches must have been members for at least one year;

Willing to charge no more than $50 per hour;

In depth knowledge of at least one specific type of document preparation;

We'll be posting a sign up form in the Members Only area soon. This is a good way to create referral partnerships with other members, and increase your own knowledge. Remember, when you teach – you learn twice. In depth knowledge of any type of documents is helpful, especially Bankruptcy, Immigration, and Wills & Trusts. FALDP Certified members are given preference in coaching assignments, but certification is not required.
New Logo Display Guidelines
Display the FALDP logo
FALDP logo: As of our conference in October 2018 we decided that all members who have a website are required to display the FALDP logo on their sites. We are making a special marketing effort to distinguish FALDP members from document preparers who are not FALDP members. The goal is to show the world that FALDP members are the best possible choice for document preparation.
New FALDP logo display guidelines:
For some time we've considered upgrading the FALDP logo display requirements. One of the main reasons is to give consumers a bit more understanding of what we are, rather than a logo with no explanation. We will create a short video similar to the ones shown here for each member. We intend to start with existing members who have a website, and/ or are active on social media; and new members. The idea is to replace the static logo with the short video. Once we create the logo video, we'll send you the embed code and the share link. Since the logo video is on your site or your social media, we don't intend to include your contact information as that will already be displayed. Here are a couple of examples: You Tube video logo - fcf and You Tube video logo - ftp We don't want to make this cumbersome for anyone. If you need help adding this to your site, please let us know, we'll help you find a low cost solution.
Internship Opportunity
FALDP is looking for an intern to work with us as a virtual assistant. This is an unpaid position. Our intern will have the opportunity to gain hands on experience. This is perfect for a doc prep newbie or someone who wants to expand their scope. Please make sure you can be available 10-20 hours per week. Duties may include help with social media posts, updating information on our site, identifying errors or outdated information on our site, and recruiting new members. Although we are not able to offer monetary compensation, we may be able to compensate our intern in other ways such as free courses or course discounts, or membership fee waived or discounted. This offer is available to FALDP members and non-members who are eligible to be members. Please call 800-515-0496 or email us at staff@faldp.org
Parenting Course Affiliate Opportunity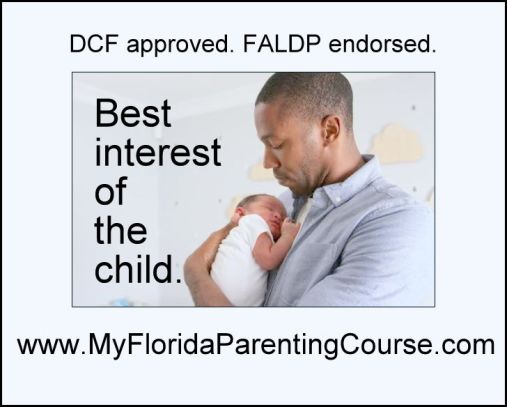 Our Parenting Course Affiliate Program is here. All FALDP members who refer divorcing/ separating parents to our FALDP endorsed Parenting Course can participate. No need to sign up. Consumers pay $29.99 or $14.99 for low income and indigent. Referrers receive $3.00 for every full pay referral, and $1.50 for low income/ indigent referral. When consumers enroll in the course, have your customers enter your name as the referring party, and keep track of who you referred. Send us an invoice by the 10th of the month for all referrals in the previous month, and we'll send you your affiliate compensation. We can send payment through Google Pay or Paypal only. And, remember it is up to you to send us an invoice or request for payment. Simple?
PS – Our Spanish version is coming soon.
---
Question????? O&E Insurance
Do you have or feel the need for Omissions & Errors insurance. The reason I ask, is that an insurance agent has been trying to sell me this type of insurance, and before I recommend one way or the other, I want to hear from you. O&E insurance covers you for business negligence. Members, there is a discussion on this issue in our FALDP Private Group. We'd love to hear your thoughts. And, FYI, if you're a member and contacted by an insurance agent to sell you o&E insurance, it is nothing that FALDP instigated, initiated, or endorses.
---
Reminders
If you did not renew your membership...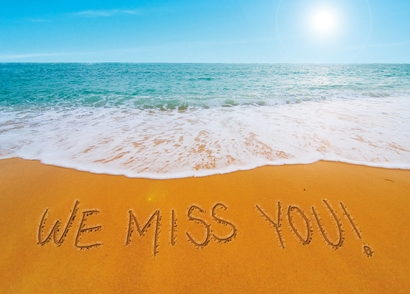 Former members whose membership lapsed while in good standing can almost always rejoin automatically. If your membership has lapsed for more than 30 days, you'll need to submit a new membership application so that we have current information.
If you're not able to renew, have left the state, or have other business or professional obligations that conflict with your membership and do not intend to renew, please let us know. And, please remember that it is your obligation to remove our FALDP logo from all of your advertising as soon as possible. Our logo is a registered mark that we protect. It amounts to infringement if you continue to display our FALDP logo when you are no longer a member. When you joined you agreed to removing our logo from your advertising if your membership ever lapsed. Failure to do so could subject you to fines or a law suit.
Business presence in Florida
Business presence in Florida - Members who are not physically in Florida are required to maintain a business presence in Florida. This means if you are physically located out of state, you must either form a Florida corporation or Florida LLC, or register as a foreign entity. We check upon renewal, please make sure you're in compliance before you renew.
---
Mandatory Course - Avoid UPL!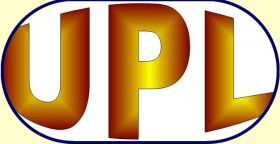 Most members have completed this course by now. If you have not yet taken this course, please do so as soon as possible. This is a Members Only course. If you did not purchase this course when you joined, you can register and pay for it inside the Members Only area. Any member who has not taken this course by renewal time, will be required to pay for it a second time. Members who have not completed the course by July 31 may be suspended. Suspension means that your information will be removed from the Member Directory and you'll be required to remove the FALDP logo from yur advertising. Members are required to take this course every year. It is your responsibility to let us know you've completed the course by taking the quiz, completing the essay, and/ or submitting the exit survey. If you have any question as to whether you completed the course - contact us. This course was designed to protect our members from falling into the vast sea of nothingness and confusion, also called a UPL investigation.

Watch the updated course video: Avoid UPL! Course information
---
Ruth Recommends:
---
TSYS - Merchant Account
I highly recommend TSYS to use for your business merchant account. Compared to Paypal - much less expensive, light years better customer service, and far more convenient. Give me a call, and I'll put you in touch with my account representative. 800-515-0496.

Parenting Course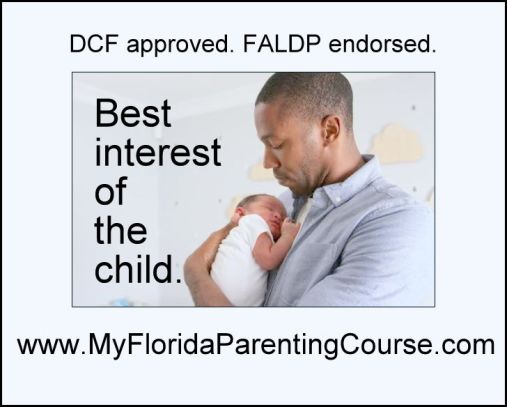 Parental Education and Family Stabilization Course is mandatory for all divorcing couples who have children; and all people seeking a paternity action. The cost is $29.99 and $14.99 for indigent.Here's the link directly to the - Parenting Course
Private Investigation Services

Do you or your document preparation customers need help from a Private Investigator: Dan Womack can help with locations for child support, missing spouse, and other services. Dan is a licensed Florida Private Investigator and a former FALDP member. Contact him directly Womack PI Office: (772) 672-4844
Fax: (772) 672-7130

Freedom Voice
I also highly recommend Freedom Voice for your toll free service. I have used Freedom Voice for the past eight years, and have never had an issue with their service. Learn more here - Freedom Voice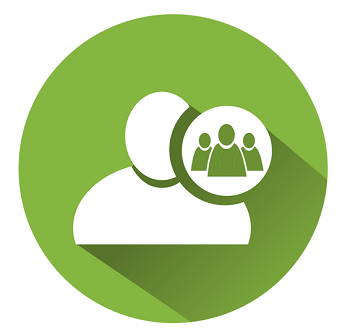 Don't have a site yet? Try Monarch Web Strategies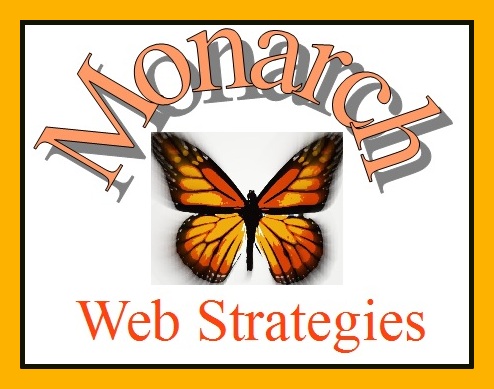 Horizon Research Network is one of our associated sites which includes our design services. We build business websites for FALDP members for only $500, which includes your domain name and first month's hosting. And, have you seen our whiteboard videos online?We can create a custom whiteboard video to promote your business. Once built its yours to use in any of your advertising or promotions. Contact us for a custom quote.
---
Have you signed?
---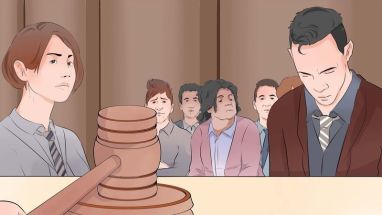 Please sign and share!
We have 459 signatures - help us reach 500!
So close - yet so far away.
Slowly but surely, we're reaching our goal. Never forget about the story of the tortoise and the hare. FALDP published a petition asking the Florida Bar to do the following:



1. Investigate UPL when there is consumer harm. Not when there is "potential" harm.



2. If the Florida Bar demands that we follow their rules, make those rules clear, and set out in a fashion in which document preparers can easily find and refer to the rules.



3. Lighten up on the investigation of document preparers altogether. We feel we are being bullied and harassed by an entity that does not supervise us. The Florida Bar is authorized to investigate UPL, but putting document preparers out of business is counter productive all around.



4. Give us some recognition for what we do. We are part of the solution to the ongoing justice gap. Until consumers are being served fully, there is no need for us to be perceived as a threat to lawyers.



The petition would not embed in this newsletter, here is the link to the change .org petition Every signature counts. We now have 459 signatures. Please keep signing and sharing. Slowly ... but surely, we'll reach our goal. Who won the race? The tortoise or the hare?
---
FALDP Private Facebook Group
---
About one third of our membership has joined the FALDP private Facebook group. We created it to make it easier to interact with each other. So far, people have given work referrals to one another; asked questions to the group; received help in locating a form; and discussed various issues. If you're working toward FALDP Certification, you earn one CEU just by joining the group. So, what are you waiting for? Look for the private group after going to the official FALDP Facebook page at FALDP,LLC on Facebook.
---
Member's Announcements & Contributions
Have something to share?
We accept member's announcements and appreciate your contributions. If you have an announcement about your business, an expansion of services, moving your offices, or winning awards, please send us the information and we'll include it in our newsletter. Your announcement needs to be pertinent to your business, we are unable to include announcements about other trade associations, clubs or groups.

If you would like to write an article, editorial, opinion piece, or web page please let us know. We are always in need of fresh information and insights.
---
FALDP Contact Information:
Main number – (941)237-0951
Toll free - (800)515-0496
Email – staff@faldp.org



PLEASE LINK YOUR SITE TO WWW.FALDP.ORG