The FALDP Docket
Volume 04; Issue 1
January 2014
---
Members and Friends
---
This free newsletter is published every month for the benefit of FALDP members, legal document preparers, and friends.
---
Announcements
---
Happy 2014! And Welcome New Members!

---
New Member Discount - Through 1/31/2014
---
Join now through January 31 for only $32.50. All memberships renew June 1. If you've been waiting for just the right time to join -- this is it. We hold our annual membership drive every January, and it is only half price to join. Don't forget to submit your Membership Application for our records.
---

New Turn Key Business Bundles

---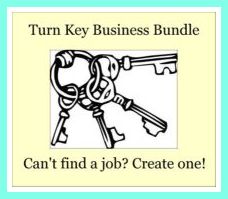 Can't find a job? Create one. America was founded by small business owners. Small businesses continue to dominate.




We now offer three different Turn Key Business bundles. Any of them is still only $499. And each of them offers slightly different business tools.


Turn Key Classic

The Turn Key Class is our tried and true bundle of business services and products to help you get started in your own document preparation business. This business bundle is a great fit for document preparers with limited experience who need help with business basics, training, and a professional website.


Turn Key Basic


The Turn Key Basic Bundle is geared towards document preparers who have some document preparation experience as a paralegal or academic training. The Basic Bundle focuses on the business side of document preparation.


Turn Key Pro


The Turn Key Pro Business bundle helps you take your business to the next level. We include two courses so that document preparers can expand services and create new income streams.


According to the Small Business Entrepreneurship Council http://www.sbecouncil.org

How Small Businesses Work, Background and Education




In June 2011, the U.S. Census Bureau served up the latest release from its 2007 Survey of Business Owners, and it supplied some interesting information about how small businesses function, including:


51.6 percent of businesses were operated primarily from someone's home.

23.8 percent of employer firms operated out of a home.

62.9 percent of non-employer businesses were home-based.



staff@faldp.org or 800-515-0496

---

FALDP Referrals

---

We want to refer consumers to our members. There are certain things you can do to keep referrals coming your way.

Be responsive to us, and more importantly, be responsive to the customer. We hear about it from the customer if the document preparer we referred to doesn't answer the phone or return an email. If you're going on vacation and don't want referrals, please let us know. Likewise if you are too busy to take on any new business, let us know.

Try your best to respond to customers within 24 hours.

Make sure that your contact information is correct on the Member Directory. When a consumer requests help with documents, the first thing we do is go the Member Directory to find a member in their county who prepares the documents they're looking for. Sometimes we call you on behalf of the customer.

Let us know what type of documents you prefer. And be specific. Many members prepare family law documents, but if you really enjoy a certain type, let us know.




staff@faldp.org or 800-515-0496

---

Ask the Members

---

We invite members, document preparers, and friends to answer the questions posted on our "Ask the Members" page. Please answer the question in a way that might provide valuable information to whomever is looking for similar information. Include a source for your information, such as a case or statute. Make sure that your answers are more than one line. A paragraph of at least three sentences is good. And, members are invited to include their contact information and website. If you have answered questions that were never posted, it may be because your answer was too short or did not include a source for your information.

---

Updated Google Map

---

The Google Map on the Member Directory has been updated. Please check it to make sure that your information is correct. If you would like a scan of your business card we can add that to the map also. If you have a website and it does not appear on the google map, likewise let us know. Check it out here - Google Map

---

We Now Offer Website Design, Site Maintenance, and Content Editing or Content Creation

---

Turn Key Bundle Owners are entitled to a website as a part of their bundle. We build a custom site using the content provided, then hand over the log in and password to the Turn Key Owner. Visit our Website Design page. Or you can find it under Doc Preparers Resources on our site. We include site coaching sessions so that Turn Key Owners can learn how to make site updates and changes. However, we know that not everyone feels comfortable with site building, so we are now offering design services. We will take care of the site maintenance and make updates as requested. We will even build a completely new site for members who are not Turn Key Owners; or Turn Key Owners who need a second website.

---

Member's Announcements & Contributions

---

We accept member's announcements and appreciate your contributions. If you have an announcement about your business, an expansion of services, moving your offices, or winning awards, please send us the information and we'll include it in our newsletter. Your announcement needs to be pertinent to your business, we are unable to include announcements about other trade associations, clubs or groups.

If you would like to write an article, editorial, opinion piece, or web page please let us know. We are always in need of fresh information and insights.

---

Don't have a site yet? Try Site Sell

---

Site Sell Link you'll open yourself to whole world of possibilities. Many business people struggle with web marketing, SEO, rankings, analytics, and advertising. SBI does most of the work for you. Give it a go - you won't be disappointed.

---

FALDP Contact Information:
Main number – (941)237-0951
Toll free - (800)515-0496
Email – staff@faldp.org



PLEASE LINK YOUR SITE TO WWW.FALDP.ORG