Members & Friends:



The FALDP Docket
Volume 04; Issue 12
December 2014
---
Members and Friends
---
This free newsletter is published every month for the benefit of FALDP members, legal document preparers, and friends.
---
Announcements
---
Happy Holidays!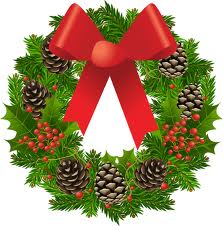 BOGO Courses are Back!
Buy One Get One Free Online Courses are Back! Enroll in one course and receive the second course of lesser or equal value for free. After enrolling in your course, send us an email with "My Free Course" in the subject line - and we'll send you the link to your free course. It's that simple. Email us at staff@faldp.org. Visit our Online Courses page to learn more. This offer is available through December 20, 2014. Our courses are all completely online and self-paced. And we now have 10 online courses to choose from.
---
FALDP THIRD PARTY LEAD PROGRAM
Members can now purchase family law leads through our third party lead program. We have been running, testing, and improving this program since mid-November. These are general family law leads, real time, exclusive, and cost only $17 each [five lead minimum]. Members can purchase leads on our site and will then be immediately added to the lead rotation. More details about the lead program and a paypal Buy Now payment feature on our site. Visit our Members Corner page to learn more.
---
Our Member in the News: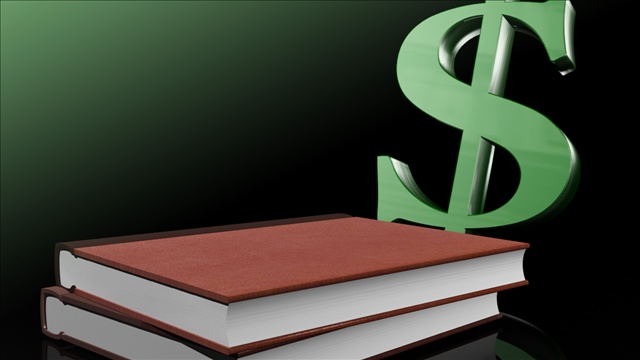 FALDP Member, Karen Cone, of Leon County, a Certified Fraud Examiner recently helped uncover embezzlement within the school system. Good job, Karen! The newspaper article is here:



Former School Employee Charged with Three Counts of Grand Theft





November 14, 2014
By: Jennie Gutierrez


A former Perry, Fla. school employee has been accused of stealing more than $100,00 from Taylor Technical Institute. LeeAnn P. Tomlinson, 53 years old, has been charged with three felony counts of grand theft.



Tomlinson worked as the fiscal manager for Taylor Technical Institute until June of this year.



At the beginning of June, 2014, Judy Johnson, the director of the school, had concerns about discrepancies between funds collected and deposits into the school's account. Johnson notified Taylor Technical's human resources and finance departments, who contacted the Taylor County Sheriff's Office.



Chief Investigator Ron Rice said investigators (Karen Cone, CFE) discovered more than $100,000 was taken over the course of three years. Tomlinson was arrested Thursday, and she has been released on bail. The state attorney's office is now handling the case.
---
UPL???
Reprinted from the Tampa Tribune:



All they're trying to do at Sun City Center is help; why is it now so hard?



Published: December 7, 2014 by Joe Henderson, Tampa Tribune



Sun City Center has long been known as a place where some of Florida's smartest and most successful retirees land. These are people with skills and specialized knowledge, and they want to keep using all of that.



That's why in 1980, some of them formed the Sun City Center Guardianship Foundation for residents who needed assistance with basics such as paying the bills, budgeting and other day-to-day tasks and responsibilities that sometimes prove challenging as people get older.



The service was free, it was vital, and there was no hint of any problem until the Florida Bar got involved in 2011 and decided that if those kinds of services were going to be rendered, then by gosh lawyers were going to do the rendering — at a cost, of course.



"The Florida Bar has a very broad definition of what constitutes the practice of law — conveniently broad," state Sen. Tom Lee said. "The larger it is, the more people have to see a lawyer to get something done."



The issue, as always, is potential liability. The Foundation needs residents to sign a power of attorney to perform such services, which could open the door for abuse. But it doesn't post bonds or have liability insurance like lawyers or other professional services would. That's a cost Foundation President Charlie Woelfel said the group can't afford, so here we are — the rock has intersected with the hard place.



How could such a thing happen? "You've got to go talk to those people in never-never land because we don't have a clue," Woelfel said. "It really is a shame. People here need this."



A couple of attempts to remedy the situation through the Legislature didn't get far, but no one has given up. Lee, of Brandon, filed a new bill recently that could get the group an exemption.

"The alternative provision would allow a not-for-profit entity to serve as an agent so long as an adequate disclaimer is made and an individual is given notice of the risk of authorizing an entity with a power of attorney," aide Audie Canney said in an email.



"Similar notices have been required by the Legislature in other situations for the protection of the public when there may be a financial risk, including in contracts with individual design professionals and when an applicant is executing a contract for the purchase of an annuity." It's one thing to file something; it's quite another for even a politician with Lee's clout to get it out of committee, push it through both chambers of the Legislature and finally get it to the governor's desk for a signature.



Getting Tallahassee lawmakers to side with a small group of dedicated residents over the powerful Florida Bar isn't easy.



As Foundation treasurer George Martin put it, "We're just a pimple on the back of someone."
Don't underestimate these folks, though.



There is a need for these services. Would any sane legislator want to be on the opposite side of an issue like this? Imagine how that could play in a re-election campaign.



"It has had a big impact here," Martin said. "We've helped out thousands of people over 30 years. So many people at this age can't keep up their checkbooks and things like that, so we pay their bills. If they run into problems with lenders, we try to help solve those.



"We have audits. Two people have to sign every check. And we spend time with these people every week to see how they're doing. A lot of times we just sit and talk. But the way this (regulation) has been written essentially eliminated us."



Reasonable leaders ought to be able to come together and solve this. Wouldn't it be great sometime if the little guy actually won?
---
Webinar on December 13th
On Saturday, December 13, we hosted a webinar focused on the virtual business model for document preparers. Some of you have virtual services down to a science, and others have not yet quite wrapped their minds around how to make virtual services work.

My belief is that the internet is right up there with movable type, electricity, and the invention of the automobile as technology that has changed the world. The internet was not really open to the public until 1995; and in less than 20 years it has become ingrained into every part of our lives. Nowadays, most people don't think twice about making a purchase online. But, think back to 1999, remember? Remember all the chatter about how all the computer's would crash at the same time in 2000? The millennium crisis. And go back a little farther to the days of America Online, and that sound a dial up modem made. Remember? Back then, consumers were hesitant to purchase online for fear of scams and identity theft. Scams and identity theft still exist, no doubt. But we have all come a long way in our levels of sophistication; and online safety has become second nature, like highway safety - except on the information highway.
---
Ambassadors
If you volunteered to be an FALDP Ambassador please send in the information we need to create your brochure. We have not forgotten or set aside our Ambassador Program, quite the contrary, we are solidifying plans for the new year. At the moment, two of our ambassadors are not well, and the holiday season isn't the best time to implement plans. So, we will be announcing Ambassador Conference call in January. Meantime, if you have already returned your brochure information, great! If you haven't please do so. Either way, please take some time to brain storm about how you can contribute to our Ambassador Program.
---
Even Santa wants SBI!
Even Santa wants SBI. If you're ready to get serious about your website. Try SBI! Special savings through December 26th.



---
Turn Key Business Bundles
---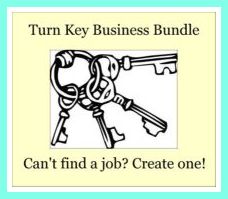 Can't find a job? Create one. America was founded by small business owners. Small businesses continue to dominate.




We now offer three different Turn Key Business bundles. Any of them is still only $499. And each of them offers slightly different business tools.


Turn Key Classic

The Turn Key Class is our tried and true bundle of business services and products to help you get started in your own document preparation business. This business bundle is a great fit for document preparers with limited experience who need help with business basics, training, and a professional website.


Turn Key Basic


The Turn Key Basic Bundle is geared towards document preparers who have some document preparation experience as a paralegal or academic training. The Basic Bundle focuses on the business side of document preparation.


Turn Key Pro


The Turn Key Pro Business bundle helps you take your business to the next level. We include two courses so that document preparers can expand services and create new income streams.


staff@faldp.org or 800-515-0496
---
Ask the Members
---
We invite members, document preparers, and friends to answer the questions posted on our "Ask the Members" page. Please answer the question in a way that might provide valuable information to whomever is looking for similar information. Include a source for your information, such as a case or statute. Make sure that your answers are more than one line. A paragraph of at least three sentences is good. And, members are invited to include their contact information and website. If you have answered questions that were never posted, it may be because your answer was too short or did not include a source for your information.
---
Asked and Answered
---
We created a series of Asked and Answered pages which organize the consumer questions and answers by topic. There are hundreds of questions which have been asked and answered in the past four years, and this is our attempt to make the information more accessible for consumers. Too much information or disorganized information is almost as bad as no information.
---
Member's Announcements & Contributions
---
We accept member's announcements and appreciate your contributions. If you have an announcement about your business, an expansion of services, moving your offices, or winning awards, please send us the information and we'll include it in our newsletter. Your announcement needs to be pertinent to your business, we are unable to include announcements about other trade associations, clubs or groups.

If you would like to write an article, editorial, opinion piece, or web page please let us know. We are always in need of fresh information and insights.
---
Don't have a site yet? Try Site Sell
---
Site Sell Link you'll open yourself to whole world of possibilities. Many business people struggle with web marketing, SEO, rankings, analytics, and advertising. SBI does most of the work for you. Give it a go - you won't be disappointed.
---
FALDP Contact Information:
Main number – (941)237-0951
Toll free - (800)515-0496
Email – staff@faldp.org



PLEASE LINK YOUR SITE TO WWW.FALDP.ORG