The FALDP Docket
Volume 04; Issue 3
March 2014
---
Members and Friends
---
This free newsletter is published every month for the benefit of FALDP members, legal document preparers, and friends.
---
Announcements
---
Webinar Saturday, 3/15 @ 11:00 EST
Making the Most of Your Membership
Information provided includes best practices and how to use the tools we offer to grow your business: Educational opportunities, marketing assistance, networking, collaboration, and credibility. FALDP now invites members to affiliate with us in offering the Co-Parenting Course, which is required of all divorcing parents. A representative from the course provider's staff will be on hand to answer member's questions and help get you started. "See you there!" Invitations and reminders have been sent. If you did not receive your invitation, please check your spam box. The invitation comes directly from anymeeting.com. If there is no invitation in your spam box, please email us at staff@faldp.org or call 800-515-0496 to request your invitation. This webinar is Members Only.
---

We Now Offer Online Parenting Course

---
Correction Please Note - we stated the affiliate commission as 15% - the correct commission is 25%

We now offer the Parent Education and Family Stabilization Course through our site, provided by CoParenting.com. It is (of course!) a Florida DCF approved course. Most counties allow people to take the course online, however some counties still require a request or motion be filed in order to be allowed to take the course online. And not only do we offer the course on our site, we are also extending an opportunity for our members to be affiliates and receive a 25% commission on every course completed which was signed up through them. We urge you to sign up for the webinar tomorrow if you can, as Alexandra Alvarado, a representative of the course provider, will be available to answer your questions. If you cannot attend, and want to become an affiliate please click the link and sign up below.
---

Members Corner
We have rebuilt our Members Corner page, and it is now ready for your content. It is password protected, password is members. The tab to reach the Members Corner page is on the right hand navigation bar under Document Preparers Resources. We realize that not all of our newsletter subscribers are members, but we invite document preparers who have not yet joined to participate also. We know some of you just aren't quite ready to jump in and start your own document preparation business. The purpose of the Members Corner page is for us to share information among ourselves, hence the password. If you need help with a project, research, expertise, etc., this is the place to ask another member. If you offering similar services to other members, likewise this is the place to let others know. If you're looking for extra work, or if you need help - don't suffer in silence, let others know. Please visit our new Members Corner page. Post your questions, share your thoughts, offer help, and ask others for the assistance you need. This is your page. The links are no follow the page is password protected - this is like the break room at work. It is not utterly and completely private, however the public is not invited.
---
Membership Increase for New Members
---

On June 1, 2014, annual membership for new members will increase to $75. This change does not affect existing members at all. The $10. renewal discount which will be announced prior to June 1 will still be offered. We have not raised membership fees since we founded the Florida Association of Legal Document Preparers in 2010 -- although our services, site traffic, and resources have increased substantially. Our site is now averaging over 500 hits per day.
---

New Turn Key Business Bundles

---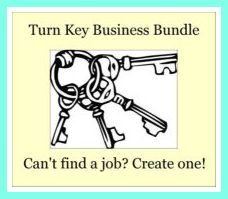 Can't find a job? Create one. America was founded by small business owners. Small businesses continue to dominate.




We now offer three different Turn Key Business bundles. Any of them is still only $499. And each of them offers slightly different business tools.


Turn Key Classic

The Turn Key Class is our tried and true bundle of business services and products to help you get started in your own document preparation business. This business bundle is a great fit for document preparers with limited experience who need help with business basics, training, and a professional website.


Turn Key Basic


The Turn Key Basic Bundle is geared towards document preparers who have some document preparation experience as a paralegal or academic training. The Basic Bundle focuses on the business side of document preparation.


Turn Key Pro


The Turn Key Pro Business bundle helps you take your business to the next level. We include two courses so that document preparers can expand services and create new income streams.


staff@faldp.org or 800-515-0496
---
Ask the Members

---
We invite members, document preparers, and friends to answer the questions posted on our "Ask the Members" page. Please answer the question in a way that might provide valuable information to whomever is looking for similar information. Include a source for your information, such as a case or statute. Make sure that your answers are more than one line. A paragraph of at least three sentences is good. And, members are invited to include their contact information and website. If you have answered questions that were never posted, it may be because your answer was too short or did not include a source for your information.
---
---
We Now Offer Website Design, Site Maintenance, and Content Editing or Content Creation
---
Some of the Turn Key Bundles include a website as a part of their bundle. We build a custom site using the content provided, then hand over the log in and password to the Turn Key Owner. Visit our Website Design page. Or you can find it under Doc Preparers Resources on our site. We include site coaching sessions so that Turn Key Owners can learn how to make site updates and changes. However, we know that not everyone feels comfortable with site building, so we are now offering design services. We will take care of the site maintenance and make updates as requested. We will even build a completely new site for members who are not Turn Key Owners; or Turn Key Owners who need a second website.
---
---
Member's Announcements & Contributions
---
Shout Out to Mike Wappler for his new site!
The new site looks great, clean and sophisticated! The home page states the following:
"We serve the general public and attorneys preparing affordable legal forms and documents for all your legal needs. We take pride in our laid back down home atmosphere. We save customers time and money be keeping in office time to a minimum, and by preparing most forms and documents through ultra secure high speed internet connections. Our paralegals have over thirty years experience. We serve Brevard and all Florida Counties electronically and are founding members of The Florida Association of Legal Document Preparers - FALDP".
---

Divorce Docs Adds Staff

---
Divorce Docs is happy to announce the addition of two valuable staff members:


Margie Mittleman:
As part of the Divorce Docs team, Margie can provide assistance to you from your intake appointment to the final signing of your divorce documents. Margie practiced law for over 10 years in the State of Florida, and is all too aware of the high cost of using an attorney in the divorce process. "Using Divorce Docs' services can be very appealing to couples with children, property or debts, if they can come to a straightforward agreement on the terms of their divorce," Margie says. "Spouses who file uncontested divorces without turning to attorneys will end up with a low cost divorce that may result in less animosity and less stress for both parties than filing for a divorce and having to go to court."
In addition to a law degree, Margie holds a Master's Degree and is a Florida Supreme Court certified Circuit/Civil Mediator. Margie is actively involved in her community as well. Among other things, Margie is a volunteer with the Supervisor of Elections Office and a member in good standing with the Emerald Coast Mediation Association.



Rick Anderson:
With over 20 years experience helping people in Human Resources and Organizational Development, Rick loves being able to help people save time and money with a non-attorney divorce. He is retired from the military, and holds a Masters in Human Resource Development. Rick is certified by the State of Florida Supreme Court as a mediator at both the County and Circuit level, and is a volunteer mediator for the Escambia County small claims court. He has been married to his wife JoLynn for 42 years, and enjoys visiting with his grandchildren.


We are so thankful for the contribution these two make to the quality of service at Divorce Docs!
Angela Angelovic
Florida Supreme Court Certified Family Mediator

---
We accept member's announcements and appreciate your contributions. If you have an announcement about your business, an expansion of services, moving your offices, or winning awards, please send us the information and we'll include it in our newsletter. Your announcement needs to be pertinent to your business, we are unable to include announcements about other trade associations, clubs or groups.

If you would like to write an article, editorial, opinion piece, or web page please let us know. We are always in need of fresh information and insights.
---
Don't have a site yet? Try Site Sell
---
Site Sell Link you'll open yourself to whole world of possibilities. Many business people struggle with web marketing, SEO, rankings, analytics, and advertising. SBI does most of the work for you. Give it a go - you won't be disappointed.
---
FALDP Contact Information:
Main number – (941)237-0951
Toll free - (800)515-0496
Email – staff@faldp.org



PLEASE LINK YOUR SITE TO WWW.FALDP.ORG