Greetings.



The FALDP Docket
Volume 04; Issue 4
April 2014
---
Members and Friends
---
This free newsletter is published every month for the benefit of FALDP members, legal document preparers, and friends.
---
Announcements
---
Conference
Fifth Annual FALDP Conference ~ Members Only
The Fifth Annual FALDP Conference will be held this September 13 in Daytona Beach, Florida at the Fountain Beach Resort. We hope to make this year's conference the best ever. And we can't do that without your participation. Please mark your calendars now. One of our members, Lou Sessa, is a board member at the resort, and has been kind enough to help us negotiate the venue and some great accommodation rates. Ocean view is only $59 per night for attendees; and city view is only $49 per night. If you have suggestions for possible speakers for this event, please let us know. And, if you have special topics you would like us to focus on, please let us know that also. We will post information regularly on the site and through our newsletters to keep you updated as our conference plans come together.
---
Online Courses
Our newest course, Parental Responsibility and Preparing Parenting Plans, is open for registration. Tuition remains at the introductory rate of $161. This course includes information and line instructions for helping your customers complete the Parenting Plans; Supplemental Petition for Modification of Child Custody; and Supplemental Petition for Relocation with Minor Children. The Supreme Court approved forms are within the course as well. When we set the course tuition amount we use an amount that is approximately the document preparation fee for one project of that type. For example, an average fee for preparing a Supplemental Petition for Modification of Child Custody (including the Parenting Plan) is $261. The introductory rate, $161, is discounted from that. The discount will expire at the end of this month. .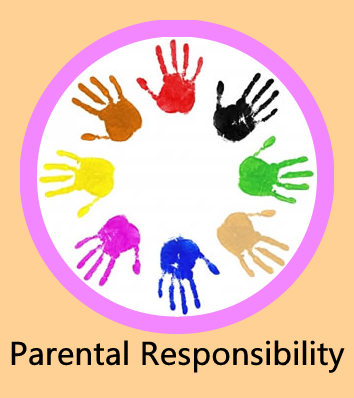 ---
Course Bundles
---
We have rolled out our new course bundles, where you can realize savings. If you are interested in taking multiple FALDP online courses take a look:
Any 2 - $299
Any 3 - $459
Any 4 - $559
Any 5 - $699
Any 6 - $779
Any 7 - $909
Any 8 - $959
All 9 - $1035


Even with the two course bundle and the two least expensive courses - Introduction to Preparing Florida Legal Documents ($129); and Living Trusts & Estate Planning ($129) - you save $24, because your membership fee is included. 129 + 129 + 65 = $323. But, for example, if you enroll in a three course bundle, and choose more expensive courses - Immigration ($249); Divorce ($220); and Post Conviction Doc Prep or Landlord/Tenant ($199) - you save $274.
$249 + $220 + $199 + $65 = $733 Value, but you only pay $459.
If you have renewed or joined since April 1, 2014 and want to take advantage of our course bundle savings, we will refund your $55 early renewal fee; or your $65 membership fee - whichever you paid.
Learn more about our Course Bundles and save. Remember Learn More = Earn More.
---
Membership
The Stars are Changing. All memberships renew June 1. Members received an invoice for Early Renewal at a discounted rate of only $55. The discounted membership for early renewal expires on April 30. After that members may renew for $65. When you renew a 2015 Renewal Star is placed on each of your listings in the Membership Directory, and your listing is moved up the page.

The annual fee for new members will be increased on June 1 to $75. And new members who join in April or May will not need to renew until June 2015 - April and May are free.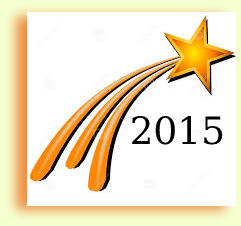 ---
New Pages
Members Photo Gallery is a work in progress, linked below the google map on the Membership Directory. If your picture isn't there or if you have an updated photo, please sent it in. A passport style portrait is best, but we can crop if you need us to. Member's photos will be linked to the member's mini-page on our site.

Virtual Providers is a new page on the left side navigation column. The informational page for virtual providers, (how to become a virtual provider) was receiving so much traffic, we thought we'd better make a separate page for consumers. The Virtual Provider designation is an upgrade to your membership, and only costs $30 per year. Your virtual provider listing appears in 66 of Florida's 67 counties. (We omit Miami-Dade.)
---
Members Corner
We have rebuilt our Members Corner page, and it is now ready for your content. It is password protected, password is members. The tab to reach the Members Corner page is on the right hand navigation bar under Document Preparers Resources. We realize that not all of our newsletter subscribers are members, but we invite document preparers who have not yet joined to participate also. We know some of you just aren't quite ready to jump in and start your own document preparation business. The purpose of the Members Corner page is for us to share information among ourselves, hence the password. If you need help with a project, research, expertise, etc., this is the place to ask another member. If you offering similar services to other members, likewise this is the place to let others know. If you're looking for extra work, or if you need help - don't suffer in silence, let others know. Please visit our new Members Corner page. Post your questions, share your thoughts, offer help, and ask others for the assistance you need. This is your page. The links are no follow the page is password protected - this is like the break room at work. It is not utterly and completely private, however the public is not invited.

The password is members
---
Membership Increase for New Members
---

On June 1, 2014, annual membership for new members will increase to $75. This change does not affect existing members at all. The $10. renewal discount which will be announced prior to June 1 will still be offered. We have not raised membership fees since we founded the Florida Association of Legal Document Preparers in 2010 -- although our services, site traffic, and resources have increased substantially. Our site is now averaging over 500 hits per day.
---
New Turn Key Business Bundles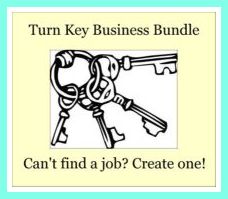 Can't find a job? Create one. America was founded by small business owners. Small businesses continue to dominate.




We now offer three different Turn Key Business bundles. Any of them is still only $499. And each of them offers slightly different business tools.


Turn Key Classic

The Turn Key Class is our tried and true bundle of business services and products to help you get started in your own document preparation business. This business bundle is a great fit for document preparers with limited experience who need help with business basics, training, and a professional website.


Turn Key Basic


The Turn Key Basic Bundle is geared towards document preparers who have some document preparation experience as a paralegal or academic training. The Basic Bundle focuses on the business side of document preparation.


Turn Key Pro


The Turn Key Pro Business bundle helps you take your business to the next level. We include two courses so that document preparers can expand services and create new income streams.


staff@faldp.org or 800-515-0496
---
Ask the Members
---
We invite members, document preparers, and friends to answer the questions posted on our "Ask the Members" page. Please answer the question in a way that might provide valuable information to whomever is looking for similar information. Include a source for your information, such as a case or statute. Make sure that your answers are more than one line. A paragraph of at least three sentences is good. And, members are invited to include their contact information and website. If you have answered questions that were never posted, it may be because your answer was too short or did not include a source for your information.
---
Member's Announcements & Contributions
We accept member's announcements and appreciate your contributions. If you have an announcement about your business, an expansion of services, moving your offices, or winning awards, please send us the information and we'll include it in our newsletter. Your announcement needs to be pertinent to your business, we are unable to include announcements about other trade associations, clubs or groups.

If you would like to write an article, editorial, opinion piece, or web page please let us know. We are always in need of fresh information and insights.
---
Don't have a site yet? Try Site Sell
---
Site Sell Link you'll open yourself to whole world of possibilities. Many business people struggle with web marketing, SEO, rankings, analytics, and advertising. SBI does most of the work for you. Give it a go - you won't be disappointed.
---
FALDP Contact Information:
Main number – (941)237-0951
Toll free - (800)515-0496
Email – staff@faldp.org



PLEASE LINK YOUR SITE TO WWW.FALDP.ORG