Greetings.



The FALDP Docket
Volume 04; Issue 4
April 2014
---
Members and Friends
---
This free newsletter is published every month for the benefit of FALDP members, legal document preparers, and friends.
---
Announcements
---
Conference
Fifth Annual FALDP Conference ~ Members Only
The Fifth Annual FALDP Conference will be held this September 13 in Daytona Beach, Florida at the Fountain Beach Resort. We hope to make this year's conference the best ever. And we can't do that without your participation. Please mark your calendars now. One of our members, Lou Sessa, is a board member at the resort, and has been kind enough to help us negotiate the venue and some great accommodation rates. Ocean view is only $59 per night for attendees; and city view is only $49 per night. We've found two guest speakers to join us. Both of whom are prepared to enlighten, inform, entertain, and inspire. More details to come.

Please be sure to check the June issue of this newsletter for more details about the conference. By the middle of June we should have all details worked out. Conference details will be posted on our site as well, as soon as we know them. We expect to have space this year so that each attendee can bring a guest. So please bring a prospective member, your spouse, a friend, or a family member. If you can get away and come to Daytona Beach for a few days -- come on! September in Daytona Beach is off season. After Labor Day and before any events, and early enough to still be beach weather.
---
Course Bundles
---
We continue to waive the membership fee with purchase of any course bundle. This is a special, and is offered for a limited time only. Once the special expires, we will continue to offer the course bundles, but the membership fee will not be included. Now is the best time to purchase course bundles.

We have rolled out our new course bundles, where you can realize savings. If you are interested in taking multiple FALDP online courses take a look:

Any 2 - $299
Any 3 - $459
Any 4 - $559
Any 5 - $699
Any 6 - $779
Any 7 - $909
Any 8 - $959
All 9 - $1035



Even with the two course bundle and the two least expensive courses - Introduction to Preparing Florida Legal Documents ($129); and Living Trusts & Estate Planning ($129) - you save $24, because your membership fee is included. 129 + 129 + 65 = $323. But, for example, if you enroll in a three course bundle, and choose more expensive courses - Immigration ($249); Divorce ($220); and Post Conviction Doc Prep or Landlord/Tenant ($199) - you save $274.

$249 + $220 + $199 + $65 = $733 Value, but you only pay $459.

If you have renewed or joined since April 1, 2014 and want to take advantage of our course bundle savings, we will refund your $55 early renewal fee; or your $65 membership fee - whichever you paid.

Learn more about our Course Bundles and save. Remember Learn More = Earn More.
---
Membership
The Stars are Changing.
All memberships renew June 1.
All memberships renew June 1. Members may renew for $65. When you renew, a 2015 Renewal Star is placed on each of your listings in the Membership Directory, and your listing is moved up the page. Moving up the page may have a big impact on your listing being more easily found on our site. Many web users have a tendency to read the top of the page, and only look "above the fold".
The annual fee for new members will be increased on June 1 to $75. New members who join in April or May will not need to renew until June 2015 - April and May are free.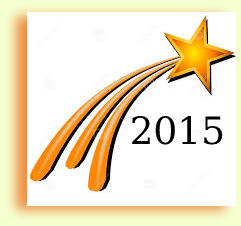 ---
Reminder ...
Members Photo Gallery is a work in progress, linked below the google map on the Membership Directory. If your picture isn't there or if you have an updated photo, please send it. A passport style portrait is best, but we can crop if you need us to. Member's photos will be linked to the member's mini-page on our site.

Don't forget to renew your virtual provider listing ... Virtual Providers is a new page on the left side navigation column. The informational page for virtual providers, (how to become a virtual provider) was receiving so much traffic, we thought we'd better make a separate page for consumers. The Virtual Provider designation is an upgrade to your membership, and only costs $30 per year. Your virtual provider listing appears in 66 of Florida's 67 counties. (We omit Miami-Dade.)
---
Members Corner
We have rebuilt our Members Corner page, and it is now ready for your content. It is password protected, password is members. The tab to reach the Members Corner page is on the right hand navigation bar under Document Preparers Resources. We realize that not all of our newsletter subscribers are members, but we invite document preparers who have not yet joined to participate also. We know some of you just aren't quite ready to jump in and start your own document preparation business. The purpose of the Members Corner page is for us to share information among ourselves, hence the password. If you need help with a project, research, expertise, etc., this is the place to ask another member. If you offering similar services to other members, likewise this is the place to let others know. If you're looking for extra work, or if you need help - don't suffer in silence, let others know. Please visit our new Members Corner page. Post your questions, share your thoughts, offer help, and ask others for the assistance you need. This is your page. The links are no follow the page is password protected - this is like the break room at work. It is not utterly and completely private, however the public is not invited.

The password is members
---
Watch out for the G word.
The G word is guarantee. Watch out how you use guarantees in your advertising. Don't guarantee anything you can't back up. I see some members advertise "satisfaction guaranteed". In my opinion, guaranteeing satisfaction is a bad idea. Some consumers will never be satisfied no matter what you do; they may be fundamentally impossible to please. Satisfaction is a subjective term. When I prepare documents I state in my site policies and in my follow up that I will correct any errors at no additional fee; make minor revisions at no additional fee; and provide some additional forms if needed. The definition of "minor revision" is my definition, not the customer's definition. My site policies also state that I will decide whether a revision is minor or not. I generally provide additional forms at no charge, such as a Motion and Order for Default if the other party doesn't answer; or forms that the clerk insists must be filed. For example, some circuits require family law pro se litigants to file a Notice of Related Cases, even when no related case exists. Other circuits only require that form if there is a related case -- which makes a lot more sense.

Another dangerous guarantee is to guarantee the lowest price. First, how are you to know what the lowest price could be? And, secondly, why would you want your customer to choose your services based primarily on price?
---
More About Pricing ...
We never dictate pricing. Every business has its own unique set of services and costs. For example, as a virtual business, I do not offer notary services; or legal courier services. My customers must print out their documents take them to a notary; make copies; and then file them at the courthouse. And, although, I give them some guidance on where to find a process server, and sometimes make a referral, I do not handle it for them. Others do all of those services for their customers, and so charge more than I. Fine by me. In operating any business, I try to set my prices in the middle of the road -- not the most or least expensive for similar products or services. If the price is too high, you may not even have a chance to speak with a potential customer, your service will immediately be passed over as too expensive. If you set your price too low, you devalue your service, and have a customer base of people who make decisions primarily on price. And those people, are often the most difficult to please, and, all too often, more trouble than their worth.
---
Membership Increase for New Members
---

On June 1, 2014, annual membership for new members will increase to $75. This change does not affect existing members at all. Earlier this month, we sent out email invoices to all of our members who did not renew early. We have not raised membership fees since we founded the Florida Association of Legal Document Preparers in 2010 -- although our services, site traffic, and resources have increased substantially. Our site is now averaging over 500 hits per day.
---
New Turn Key Business Bundles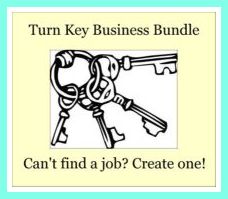 Can't find a job? Create one. America was founded by small business owners. Small businesses continue to dominate.




We now offer three different Turn Key Business bundles. Any of them is still only $499. And each of them offers slightly different business tools.


Turn Key Classic

The Turn Key Class is our tried and true bundle of business services and products to help you get started in your own document preparation business. This business bundle is a great fit for document preparers with limited experience who need help with business basics, training, and a professional website.


Turn Key Basic


The Turn Key Basic Bundle is geared towards document preparers who have some document preparation experience as a paralegal or academic training. The Basic Bundle focuses on the business side of document preparation.


Turn Key Pro


The Turn Key Pro Business bundle helps you take your business to the next level. We include two courses so that document preparers can expand services and create new income streams.


staff@faldp.org or 800-515-0496
---
Ask the Members
---
We invite members, document preparers, and friends to answer the questions posted on our "Ask the Members" page. Please answer the question in a way that might provide valuable information to whomever is looking for similar information. Include a source for your information, such as a case or statute. Make sure that your answers are more than one line. A paragraph of at least three sentences is good. And, members are invited to include their contact information and website. If you have answered questions that were never posted, it may be because your answer was too short or did not include a source for your information.
---
Member's Announcements & Contributions
We accept member's announcements and appreciate your contributions. If you have an announcement about your business, an expansion of services, moving your offices, or winning awards, please send us the information and we'll include it in our newsletter. Your announcement needs to be pertinent to your business, we are unable to include announcements about other trade associations, clubs or groups.

If you would like to write an article, editorial, opinion piece, or web page please let us know. We are always in need of fresh information and insights.
---
Don't have a site yet? Try Site Sell
---
Site Sell Link you'll open yourself to whole world of possibilities. Many business people struggle with web marketing, SEO, rankings, analytics, and advertising. SBI does most of the work for you. Give it a go - you won't be disappointed.
---
FALDP Contact Information:
Main number – (941)237-0951
Toll free - (800)515-0496
Email – staff@faldp.org



PLEASE LINK YOUR SITE TO WWW.FALDP.ORG