The FALDP Docket
Volume 3; Issue 11
November, 2012
---
WELCOME TO FALDP
Members and Friends
---
This free newsletter is published every month for the benefit of FALDP members, legal document preparers, and friends. We hope it is informative, useful, and entertaining.
This newsletter was sent out on 11/15, but it seems many did not receive. If you receive it twice please disregard. Thank you!
---
Our Online Courses Have Moved
---
Our courses have all been updated and moved onto our site. Our next course to be released is – Landlords and Tenants. It is scheduled to launch on 11/20. This course is targeted at property managers, landlords, and the document preparers who do the paperwork. All of the landlord/ tenant forms available for purchase on our site are included as downloads in the course.
I have been a landlord since 1984, mostly of residential properties. However, I did lease a mini-mall a few years back. At one point I had 16 sub-tenants there. Until 2008, I had a building, a duplex, where my tenant was nice and quiet until he burned the place down. No one was hurt, the other unit was vacant at the time. (Thank goodness!). His mother called me and asked me if I would give him a reference for another apartment. Seriously. So for the the brave and the few who want to be landlords.


Our other courses are:



Living Trusts and Estate Planning

Preparing Florida Divorce Documents

Introduction to Preparing Florida Legal Documents
Bankruptcy Basics - Chapter 7

---
Pro Se Survey
---
We announced last month that we launched a new project - a series of surveys about pro se access to the legal system. Please ask your customers to complete the survey, and if you can help us get the word out in other ways, all the better. Please place the link on your site, add it to your email signature, or whatever you can to help us reach as many pro se litigants as possible. Here is the link:
This is the first in a series of surveys. We are in the process of designing county specific surveys, and surveys targeted towards courthouse personnel, judges, and attorneys. Once we have collected a large enough sample, we will publish our findings.
Please encourage (but do not reward) your customers to complete the survey. We don't want to reward anyone, because rewards for completing a survey could skew the results. We want our survey to be as unbiased as possible. The fact that people are either self-selected or asked to do the survey by a document preparer already introduces bias. To be completely unbiased we would need to have a completely randomized sample. Many surveys on which the media relies on are heavily biased, and people don't realize it. My goal in our first survey is to try to put together enough information about pro se litigants so that we can better serve them. We have almost enough responses to bring our pro se litigant's needs into better focus.
---
Like Stats?
---
I tried to find recent Florida statistics and information about pro se litigants but could find nothing recent or reliable. If you have some information about pro se behavior, percentage of cases with pro se litigants, etc. please share your information. I found the following online:



http://www.lcsun-news.com/
Court works to serve increasing numbers who appear without an attorney By Brian Fraga, 9/2012
Pro se stats – Las Cruces, New Mexico
At a glance - pro se cases
Percentage of domestic-matter cases filed by pro se litigants in Third Judicial District Court:
2008 - 39 percent
2009 - 41 percent
2010 - 45 percent
2011 - 52 percent
92 percent of all domestic-matter cases involve at least one pro se litigant
Source: 3rd Judicial District Court
---
Business in the Digital World – First in a series 11/2012
---
In 1996 I worked for a company that sold marketing, marketing packages, something called the I-Mall, Internet Consultant packages, and eventually software. We predicted during boiler room high pressure telephone sales calls to our customers that one day the internet would be a huge part of the U.S. economy. We were salespeople, and honestly, at the time had no idea whether what we were saying was true or not. However, it turns out we were right.



In 1996 America Online was the place to be, you could chat online, remember chat rooms? Facebook had not even been thought of, Zuckerberg was born in 1984. Linkedin went online in 2003, a year before Facebook – which only caught on with college students at first. Linkedin was touted as "My Space for Adults". My Space is still around, but apparently lost the coolness it once had.



Today, the internet is a huge part of the U.S. economy, and nearly 100% of my business economy.



According to a report by the Boston Consulting Group (BCG) "Connected World Series" which was referred to in today's (11/15) Huffington Post, www.huffingtonpost.com:



"In the U.S., the Internet economy accounted for 4.7 percent of the country's 2010 Gross Domestic product (GDP) of $14.5 trillion, or approximately $68.2 billion. That number is expected to pass $100 billion in 2016, when the Internet economy is projected to comprise about 5.4 percent of the country's estimated GDP of $18.6 trillion.

At present, the Internet contributes more of a percentage to America's GDP than traditional industry sectors like information and technical services, construction, education, agriculture, and arts, entertainment, and recreation. And it comprises about 5 percent or $252 billion of all retail."

My point is, if your business does not have a website – get one. If you're serious about increasing your business and personal income. Build a site, and nurture it.
---
UPL Summit Webinar
---
Members, you should have received an invitation to this Saturday's (11/17) webinar by now. If not, please first look in your spam box, and if you still did not receive send me an email requesting an invitation. staff@faldp.org. It is members only, however, we invite associates and friends from other states to join us. I like to find out what the UPL climate is like around the country.
---
Member Announcements
---
We would like to announce the services of Heath Guy, one of our new members, owner of Florida Legal Doc Prep:


800-546-8136

Our skip trace service includes a cross reference of all three credit bureaus as well as utility company records, court records, law enforcement records, family members, social media, etc.  This service is important for locating parties needing to be served as well as locating absentee parents for the purposes of child support.  We exhaust all leads in locating our skips and we do not stop until we find our person.
Our child support services are for both custodial and noncustodial parents.  Using an attorney driven program we provide investigative and collections services for parents owed more than three months worth of support.  Unlike a typical "collections" agency we do not take an ongoing percentage of your child's money.  In fact we don't take any of the support money.  Additionally, all upfront fees are refundable.

---
Ads and Services
---
You've Been Served Process Service


You've Been Served exists because after experiencing a pro se legal process myself I saw the need for a fast, friendly and efficient Process Serving company that understood how personally a legal process effects individuals and how stressful it can be. I found the services in the legal system have lost their empathy and compassion for the people experiencing the stress of legal proceedings.
Filing and serving of Summons and Complaints, Small Claims, Evictions, Divorce papers, Subpoenas and Legal Notices. Pasco, Pinellas, Hillsborough, Hernando<


We, at FALDP, highly recommend and endorse Melisa Thompson and her services for her professionalism and dedication.


Melisa Thompson 727-776-2093
---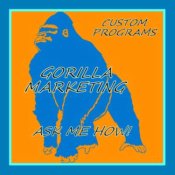 Julian's Legal Doc Prep, will not only help you prepare your divorce documents, he'll do your marketing too. Let Julian be your back office - 386-265-5338.

Advertising and marketing programs, tailored to your needs.


INTRODUCTORY OFFER Julian will place your ads on 8 of the best free sites 15 times per month for only $50. per month! That's 120 ads per month!
---
Member's Announcements & Contributions
---
We accept member's announcements and appreciate your contributions. If you have an announcement about your business, an expansion of services, moving your offices, or winning awards, please send us the information and we'll include it in our newsletter. Your announcement needs to be pertinent to your business, we are unable to include announcements about other trade associations, clubs or groups.

If you would like to write an article, editorial, opinion piece, or web page please let us know. We are always in need of fresh information and insights.
---
Site Sell
---
Site Sell Link you'll open yourself to whole world of possibilities. Many business people struggle with web marketing, SEO, rankings, analytics, and advertising. SBI does most of the work for you. Give it a go - you won't be disappointed.
---
FALDP Contact Information:
Main number – (941)237-0951
Toll free - (800)515-0496
Email – staff@faldp.org



PLEASE LINK YOUR SITE TO WWW.FALDP.ORG