The FALDP Docket
Volume 4; Issue 1
January 2013
---
HAPPY 2013
Members and Friends
---
This free newsletter is published every month for the benefit of FALDP members, legal document preparers, and friends.
---
New Pages and Updates
---
I hope you've noticed our new Member Directory. Now when you click on the link to the Member Directory a list of Circuits with County links appears. Click on a county and individual listings appear. Soon we will be migrating all of the information on the Meet the Members Page to link to each member's listing on the Member Directory. A little hard to explain -- you'll see it in a few weeks. If you want a picture of yourself, a scan of a certificate or logo, a scan of your business card, or anything else about you and your company, we can add it to this page. It is like your own website.



We have a new page for Translators which is now linked to the Immigration page. If you want to be included in the list of translators please let us know. I think so far we have Spanish, French, Portugese, Russian, Polish, and a whole bunch of other eastern European languages thanks to Gabriela Martin of Gulf Translation and Document Services - http://www.documents4ufl.com.



Spanish speaking document preparers - what do you think about the Spanish pages? Should we add more? Should we take these down? Should we have a Spanish Document Preparers Directory on these pages? I need some feedback please.



In February we will be updating the google map at the top of the Member Directory. Please make sure we have your correct web address.
---
Webinar - February 9 - Saturday 11:00 EST
---
We're hosting a Business Start Up & Development Webinar - Make the Most of Your Membership on Saturday, February 9 at 11:00 a.m. EST. All members will receive an invitation via email. Please make sure we have your up to date email address. We use the email address that you gave us on your membership application. If that has changed recently, please be sure that you have let us know. If you do not receive a Webinar Invitation by February 5, contact us to request one.

This webinar is targeted towards new members and members who are new to running their own business. We plan to explore:


How can I make my business stand out?

What about business structure?

How do I find customers?
---
We Hope to Be Offering Insurance Soon
---
We have met with insurance agents for a large insurance company to explore offering various types of insurance to our members. We are recognized as a bona fide association, and so they will be able to offer us a discounted association rate. So far, we have discussed life, health, and disability. Is there any other type of insurance that you'd be interested in? And if we could offer insurance through our association at a reasonable cost is that something you would need? We appreciate your feedback.
---
Make Your Business Name Stand Out
---
We are all aware that we need to take precautions in naming our businesses so that our business name does not wave a red flag in front of the Florida Bar because it sounds like a law firm. But -- we also need to make our names stand out. Particularly if you are doing business online -- take extra care in choosing your business name and your domain name. I am partial to meaningless business names and specific domain names. The name of my company is Horizon Research Network, LLC, which means anything I want it to mean. And my website is www.For-the-People-of-Florida.com - which I hope is very clear and specific.



I know that you just can't turn around and change your business or domain name on a whim, and I wouldn't suggest that you do so. I'm suggesting that you need to find a way to distinguish your business in the marketplace. You want your customers to remember your business and domain name.



Remember, your domain name and your business name do not need to match at all. They can be kept completely separate. And if you operate as an LLC you can own any number of fictitious names under the umbrella of your limited liability company.
---
Doing Business in the Digital Age - II
Myths, Fantasies, & Daydreams
Most of us have a general idea of what the word "copyright" means, we see the symbol all the time - the c with a circle around it. But have you ever really wondered what it means exactly? The purpose of a copyright is to protect the creative work of a writer or artist from other people using the work and claiming it as their own.

Contrary to what is commonly believed, you do not need to formally register every copyright to have a copyright on that work. Your work is automatically copyrighted when you publish it. According to federal copyright law - 17 U.S.C. § 201(a):
"Copyright protection arises automatically when a work is created.  A work is 'created' when it is fixed in a copy or phonorecord for the first time.  No publication or registration or other action in the Copyright Office is required to secure the copyright."
And, yes, it says "phonorecord". Since the 1970s it has not even been a requirement to include the copyright notice in a copyrighted work, although it is considered good practice to do so. The footer on www.faldp.org displays copyright 2010-2013 because it was first published in 2010, and the content is regularly updated.


Some people get stuck in the quicksand of "fair use" when discussing copyright, but it is simpler than it seems. "Fair use" doesn't mean that its fair to use someone's copyrighted work as long as you do not profit. That is a myth. Fair use refers to using copyrighted works in a limited way under specific circumstances, such as for educational purposes; for parody or satire; and to quote or cite limited information.

What about photos? What about derivative work? Is it acceptable to snatch a picture from another website and use it on my site?
---
Member's Announcements & Contributions
---
Congratulations Angela!
After months of hard work Angela Angelovic of Divorce Docs - www.divorcedocs.net is now a Florida Supreme Court certified Family Mediator. Good job!
---
We accept member's announcements and appreciate your contributions. If you have an announcement about your business, an expansion of services, moving your offices, or winning awards, please send us the information and we'll include it in our newsletter. Your announcement needs to be pertinent to your business, we are unable to include announcements about other trade associations, clubs or groups.

If you would like to write an article, editorial, opinion piece, or web page please let us know. We are always in need of fresh information and insights.
---
Marketing for Your Business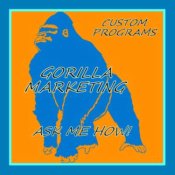 Online marketing and ad placement for your legal document preparation company or any other product or service that you offer.
---
Don't have a site yet? Try Site Sell
---
Site Sell Link you'll open yourself to whole world of possibilities. Many business people struggle with web marketing, SEO, rankings, analytics, and advertising. SBI does most of the work for you. Give it a go - you won't be disappointed.
---
FALDP Contact Information:
Main number – (941)237-0951
Toll free - (800)515-0496
Email – staff@faldp.org



PLEASE LINK YOUR SITE TO WWW.FALDP.ORG