The FALDP Docket
Volume 4; Issue 10
October 2013
---
If you weren't there you missed it.

---
Fourth Annual FALDP Conference
---
The 2013 Annual Conference was fun and fruitful. It already seems like it was last year -- not last month. We look forward to the next one, and have tentative plans to hold it in Daytona Beach or the Titusville area. One of the important takeaways from the event was the concept discussed by our guest speaker, Paul Johnson, who is the franchisor for mobile pet care services. Paul talked about how he got the idea of mobile pet grooming from parking the RV at the campground and offering his pet grooming services to fellow campers.

Since then, we have expanded the concept - parking the RV at the campground - as it applies to our business. At the most recent Webinar we discussed some of the ways document preparers could effectively reach a group of potential customers. Here are some ideas:

Offer a class to show people how to prepare their own divorce documents;


Offer a seminar about estate planning to retirees;


Reach out to a single parents group as a resource person for help with Parenting Plans; and Modifications of Child Custody.


Host a Restoration of Civil Rights drive, so that convicted felons can vote;


Offer a U.S. citizenship class.

What other ideas do you have? We'd love to hear them.
---
Members and Friends
---
This free newsletter is published every month for the benefit of FALDP members, legal document preparers, and friends.
---
Announcements
---
New Class - Post Conviction Document Preparation

---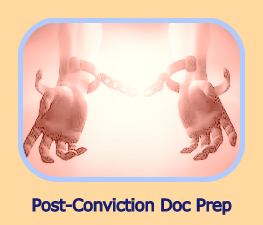 Our most recent course offering - Post Conviction Document Preparation is now open for registration. We have extended the $149. Introductory Tuition through October 16, 2013. After that the tuition will increase to $199.

The course includes information and sample forms for: Early Termination of Probation Expunge & Seal of Criminal Records Restoration of Civil Rights

The final course module focuses on Reputation Repair & Management. After an arrest it is especially difficult for an offender to get his life back on track. We recommend Brand Yourself as a free and inexpensive way to repair and manage online personal information made public.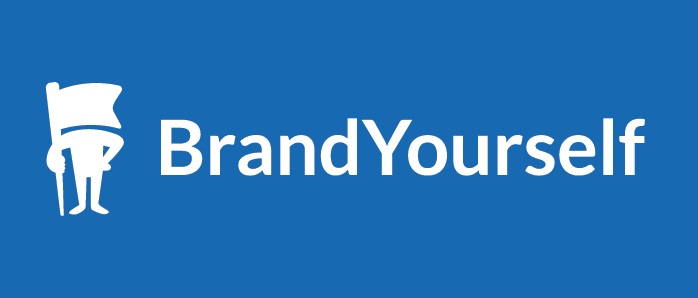 Search yourself online, then try the Brand Yourself process. They offer free and inexpensive options to help you improve your all important online reputation.
---

Coming Soon

---
More Courses, More Services, & More Turn Key Bundles
Two new courses in the works - Debt Defense Document Preparation; and Family Law Modifications


Updates to existing courses;
Besides our new offering of site building and design services; soon we will offer Business Coaching & Development;


More Bundles coming soon ... we'll keep you updated.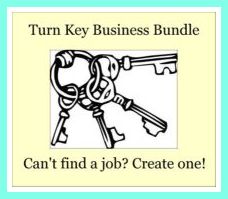 The FALDP Turn Key Business Bundle
---
Designation Badges - Virtual Provider
---
As you may have noticed we have developed several designation badges that may appear on your Mini-Page. The badges coincide with the document preparation services you advertise -- Family Matters, Bankruptcy Help, Landlord/Tenant, Bankruptcy Help, Mediation, Estate Planning, Probate, Immigration, and Translation. These icons are placed on members' Mini-Pages and linked to a page listing document preparers who prepare each type of document. Most of these badges cost you nothing. We have a new badge that you can display on your mini-page - Virtual Provider. If you do business statewide as a virtual document preparer, you can display your listing throughout the state. This is a pilot program which we are offering for a limited time for only $30 annually.


If you're interested in offering your services throughout the state, visit our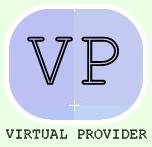 Virtual Provider page. The annual fee to advertise as a Virtual Provider is only $30 and is available for Premium Members in good standing.


Buy Now - Only $30.
---

We Now Offer Website Design, Site Maintenance, and Content Editing or Content Creation
---
Turn Key Bundle Owners are entitled to a website as a part of their bundle. We build a custom site using the content provided, then hand over the log in and password to the Turn Key Owner. Visit our Website Design page. Or you can find it under Doc Preparers Resources on our site. We include site coaching sessions so that Turn Key Owners can learn how to make site updates and changes. However, we know that not everyone feels comfortable with site building, so we are now offering design services. We will take care of the site maintenance and make updates as requested. We will even build a completely new site for members who are not Turn Key Owners; or Turn Key Owners who need a second website.
---
Member's Announcements & Contributions
---
We accept member's announcements and appreciate your contributions. If you have an announcement about your business, an expansion of services, moving your offices, or winning awards, please send us the information and we'll include it in our newsletter. Your announcement needs to be pertinent to your business, we are unable to include announcements about other trade associations, clubs or groups.

If you would like to write an article, editorial, opinion piece, or web page please let us know. We are always in need of fresh information and insights.
---
Don't have a site yet? Try Site Sell
---
Site Sell Link you'll open yourself to whole world of possibilities. Many business people struggle with web marketing, SEO, rankings, analytics, and advertising. SBI does most of the work for you. Give it a go - you won't be disappointed.
---
FALDP Contact Information:
Main number – (941)237-0951
Toll free - (800)515-0496
Email – staff@faldp.org



PLEASE LINK YOUR SITE TO WWW.FALDP.ORG