The FALDP Docket
Volume 4; Issue 3
March 2013
---
Members and Friends
---
This free newsletter is published every month for the benefit of FALDP members, legal document preparers, and friends.
---
Announcements
---
Reminder – UPL Summit – Webinar on Saturday 3/23/2013 at 11:00 a.m. All members are invited there is no charge. We also invite legal document preparers from other states and members of The Nationwide Alliance of Legal Document Preparers We are including new information in this UPL Summit, and focusing on the First Amendment and Constitutional aspects of protected commercial speech. Invitations are going out this weekend. If you have not received your invitation by Monday 3/18, please contact us to request one.
---
Happy Birthday to FALDP!
---
We're going to be three years old on May 7, 2013. Ken Diaz and Ruth Tick started this site in May 2010, and, as they say, the rest is history. Here is the link to our site on Alexa's way back machine -

- FALDP May 7, 2010 - - WOW – we sure were skinny way back then!



In honor of our third birthday, we're having a party. All members are invited. All virtual of course. There will be contests, prizes, and giveaways. More details to follow. But, for an example... we're giving away discounted memberships to the winner of our website contest, and the winner of our essay contest.



Website Contest – We aren't looking for the flashiest design, although we like good design. And we're not expecting Pullitzer prize quality prose – although we would love to find it. Here is what we're looking for, and how the judges will grade your site:



Content – interesting and engaging articles and information

Design – it needs to be well organized, easy to navigate, and pleasant to look at

Linked to FALDP – we hope each of you is linked to our site

UPL free – no red flags

FALDP logo displayed prominently



UP to 20 points each is awarded. The specific value is at the judges' discretion. The judges are outside associates who do not know any of our members (except for me and Julian Beyer). My site – www.for-the-people-of-florida.com and Julian's site – www.julianslegaldocprep.com are excluded from the contest. Winners will be announced on May 7 at our online birthday party.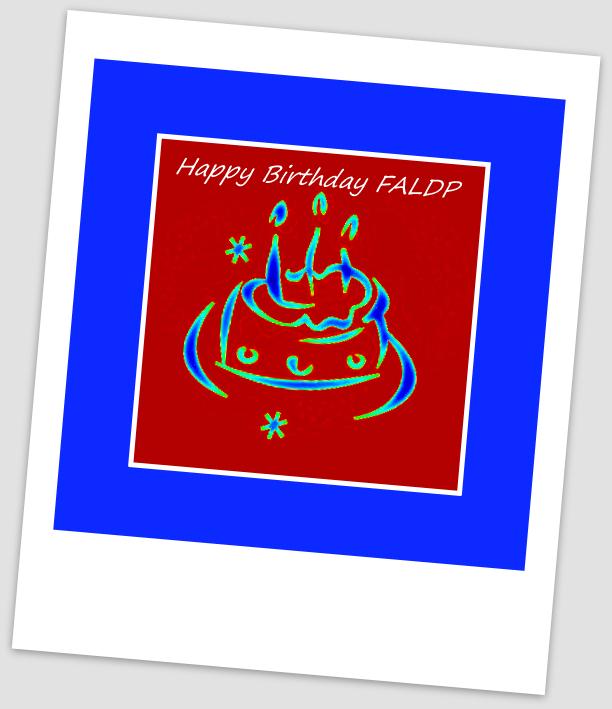 The I Love FALDP Essay Contest can be about any aspect of membership in our association. Besides a discounted renewal membership, we will ask the winner for permission to publish their essay on our site and in our newsletter. Some things that might make you think – Before joining FALDP did you feel isolated? Since joining FALDP have you learned new skills or information that have helped you increase your income? Tell us your story, you might win the prize. Winners will be announced on May 7.



There are more prizes and giveaways to be announced throughout April.
---
Fourth Annual FALDP Conference
---
The date is set – September 21, 2013. The place is Cedar Key in the meeting room of the historic library. More details to come.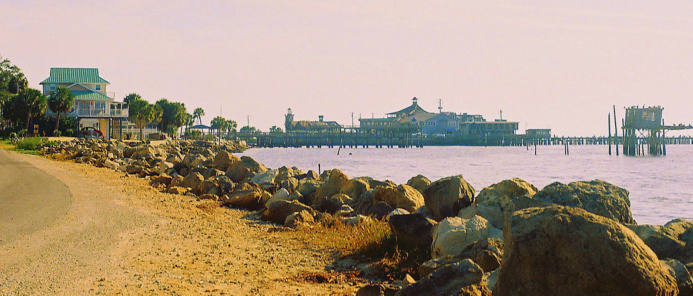 Cedar Key

---
Are you a Paralegal
Maybe or sometimes. Or definitely, because you have the certificate to prove it. Or, maybe you are, but you can't call yourself that because you don't work for a lawyer. Or, maybe you are, but you can't call yourself that because you're not certified by the Florida Bar. Or maybe you have more education than is required of a paralegal, (like a Bachelors in Legal Studies) but you don't have any sort of paralegal certificate.



Confused? If you are, you can bet the public is even more confused.



Many legal document preparers get that question all the time – Are you a paralegal? When people ask me, I tell them no, because in Florida by definition a paralegal works for an attorney and I do not. Black's Law Dictionary, Sixth Editions defines paralegal like this:

"A person with legal skills, but who is not an attorney, and who works under the supervision of a lawyer in performing various tasks relating to the practice of law or who is otherwise authorized to use those legal skills. Paralegal courses leading to degrees in such specialty are now afforded by many schools."
The Florida Bar defines paralegal this way:


10-2. DEFINITIONS RULE 10-2.1 GENERALLY
"(b)Paralegal or Legal Assistant. A paralegal or legal assistant is a person qualified by education, training, or work experience, who works under the supervision of a member of The Florida Bar and who performs specifically delegated substantive legal work for which a member of The Florida Bar is responsible. ... It shall constitute the unlicensed practice of law for a person who does not meet the definition of paralegal or legal assistant to use the title paralegal, legal assistant, or other similar term in offering to provide or in providing services directly to the public."



I tell you this for your own protection. As legal document preparers, we are walking talking targets for antagonistic attorneys and the Florida Bar UPL Committee. My suggestion is that you not give any ammunition to those that would like to see you out of business. Calling yourself a paralegal (or legal assistant) when you are offering your services to pro se litigants is asking for trouble. Although, I think that the paternalistic stance of the Florida Bar is unnecessary and unpersuasive, the Florida Bar has a lot more resources than all of us combined. In fact, the last time I checked the Florida Bar had an annual budget of 1.6 million dollars just to investigate and prosecute UPL.



Some document preparers insist that since they are Florida Certified Paralegals; or since they have their Paralegal Certificate hanging on the wall – they should be able to use the term. Me, I don't have a dog in that hunt. I don't use the term because it is a red flag for the Florida Bar UPL Committee, who really does have the time and resources to troll craigslist looking for people who mistakenly use the term paralegal to describe themselves.



I have no idea what could possibly be the meaning of "other similar term" in the Florida Bar rule quoted above. Sounds vague to me. We use legal document preparer because it seems to be bland and inoffensive enough that the Florida Bar doesn't bother us. Other terms we like are: legal document specialist, legal document technician, and alternative legal practitioner. And we especially like unlawyer, and believe wholeheartedly that nonlawyer is just silly.

---

Member's Announcements & Contributions

---

We accept member's announcements and appreciate your contributions. If you have an announcement about your business, an expansion of services, moving your offices, or winning awards, please send us the information and we'll include it in our newsletter. Your announcement needs to be pertinent to your business, we are unable to include announcements about other trade associations, clubs or groups.

If you would like to write an article, editorial, opinion piece, or web page please let us know. We are always in need of fresh information and insights.

---

Marketing for Your Business

Online marketing and ad placement for your legal document preparation company or any other product or service that you offer.

---

Don't have a site yet? Try Site Sell

---

Site Sell Link you'll open yourself to whole world of possibilities. Many business people struggle with web marketing, SEO, rankings, analytics, and advertising. SBI does most of the work for you. Give it a go - you won't be disappointed.

---

FALDP Contact Information:
Main number – (941)237-0951
Toll free - (800)515-0496
Email – staff@faldp.org



PLEASE LINK YOUR SITE TO WWW.FALDP.ORG