The FALDP Docket
Volume 4; Issue 9
September 2013
---
Get Ready.
Get Set.
LET'S GO!
Fourth Annual FALDP Conference
This coming Saturday, 9/21 we're holding our Fourth Annual FALDP Conference. We still have a few seats left so join us if you can. All of the information is on the Conference Page of our site; and some information is at the end of the email.
See you there!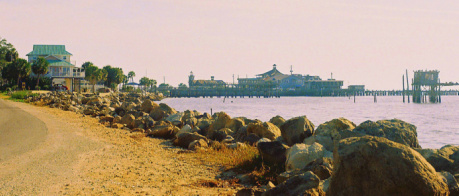 ---
Members and Friends
---
This free newsletter is published every month for the benefit of FALDP members, legal document preparers, and friends.
---
Announcements
---
Welcome new members!
We are happy to welcome several new members into our association. Many of you took advantage of the special offer combining new membership with the conference fee. Others joined as Turn Key Business Owners. Please remember to download the Membership Handbook that is available on the Membership Page, and may have also been emailed to you. It is full of useful information -- all in one place. There are many ways members benefit from being a part of our association.
---
---
TOP NINE FALDP MEMBER BENEFITS
First - Display your listing on the three counties that you choose. You must complete the information and send it to us. The link to upload your listing information is in the Member Handbook and was also sent to you in your Welcome to FALDP email. Your county listings are linked to your mini-page.
Second - Your very own Mini-Page. The upload link was also emailed and is in the Member Handbook. This page is all about you and your business. Here you can include additional information and graphics. You can provide a picture of you, a scan of your business card, a photo of your storefront, your logo, and other graphics of this type. Please use jpg's for your graphics. We can size them ourselves if need be.
Third - Virtual Provider - If you provide services via the phone and internet throughout the state, let the world know. This is an upgrade to your existing membership and costs $30. annually. A short ad, about 150 words will appear in almost all 67 counties. We exclude the counties in which you are physically located. And we exclude Miami-Dade. The reason we exclude Miami-Dade is that they have many local rules and for family law in particular they do not use the same forms which are used throughout the state. It is difficult to serve Miami-Dade pro se litigants virtually. In the future we may include virtual services other than family law document preparation as part of the Virtual Provider package. But, not for now.
Fourth - Referrals. Consumers find you on our site and consumers also contact us requesting services. We refer to our members as requests for services come in. We never predict what type of service a consumer might need, or whether the consumer prefers someone local to them, or is willing to work with a document preparer virtually. So we can't make promises as to how many referrals we'll send you.
Fifth - Specific pages on our site. We have some specific pages with lists of links for consumers to contact document preparers. So far we have Bankruptcy, Family Matters, and Translation. In the future, we will be adding additional similar pages for other types of document preparation - Immigration, Notary, etc. This costs you nothing, but you have to let us know which services you provide.
Sixth - Our logo on your site. We actively promote recognition of our association logo. Displaying our logo increases your business credibility. It is a registered service mark through the State of Florida. Only members in good standing are allowed to display it, and we check.
Seventh - Educational opportunities. including online courses, information on our site, and webinars.
Eighth - Our annual conference is held every fall. Members have an opportunity to hear speakers and meet each other face to face. We are now considering holding another conference this year in the spring, as these events are so popular.
Ninth - Knowing you're not alone. It can be tough sometimes -- working away on your documents with no co-workers available to help. Many of us run our businesses as self-employed, or with a single partner or assistant. It's helpful to be able to call or email another member with a question or refer a customer to another document preparer that you already know and trust. And most of all, knowing that you are part of something bigger. Knowing that you are playing a part in helping consumers access their legal system. Because, we ARE changing the world.
---
Three Amazing Summertime Specials
---
Amazing Special #1: We still have space for more dedicated document preparers at our Fourth Annual FALDP Conference. Special Offer for New Members ~ only $99 ~ for the Conference Fee & Annual Membership Fee combined. This represents a $41. savings, off of our regular $65. membership + $75. conference fee. Our Fourth Annual Conference is a full day event on September 21, in Cedar Key, Florida. Please visit our conference page page for more details. We are continuing to offer this special through Wednesday - 9/18/2013.


Amazing Special #2: ~ Buy One - Get One - Online Courses ~ Now extended through the end of August 2013. Register for one course, and choose a second course for free. After you register for your first course, email us at staff@faldp.org with MY FREE COURSE in the subject line, and tell us the course you want for free. The free course must be of equal or lesser value to the paid course. Learn new information, expand your horizons, and increase your income! We now have six courses to choose from. This special has ended, but may be offered again in the future.


Amazing Special #3:

The FALDP Turn Key Business Bundle already offers an expansive package of business services. And now, and until further notice, the FALDP Turn Key Business Bundle also includes free entry into the Fourth Annual Conference on September 21, 2013 in beautiful Cedar Key, Florida. The Turn Key Business Bundle, for a flat price of only $499. offers all of the tools you'll need to start a legal document preparation business. Can't find a job? Create one! This special continues through Wednesday - 9/18/2013.
---
Designation Badges - Virtual Provider
---
As you may have noticed we have developed several designation badges that may appear on your Mini-Page. The badges coincide with the document preparation services you advertise -- Family Matters, Bankruptcy Help, Landlord/Tenant, Bankruptcy Help, Mediation, Estate Planning, Probate, Immigration, and Translation. These icons are placed on members' Mini-Pages and linked to a page listing document preparers who prepare each type of document. Most of these badges cost you nothing. We have a new badge that you can display on your mini-page - Virtual Provider. If you do business statewide as a virtual document preparer, you can display your listing throughout the state. This is a pilot program which we are offering for a limited time for only $30 annually.


If you're interested in offering your services throughout the state, visit our Virtual Provider page. The annual fee to advertise as a Virtual Provider is only $30 and is available for Premium Members in good standing.


Buy Now - Only $30.
---

Fourth Annual FALDP Conference
~ Saturday 9/21/2013 ~
---
The date is set – September 21, 2013. The place is Cedar Key in the meeting room of the historic library. More details:



The Fourth Annual FALDP Conference is almost here. Below is a map of Cedar Key. The Conference is at the Cedar Key Library Meeting Room - located at: 466 2nd St, Cedar Key, FL 32625

We will be in Cedar Key on Friday afternoon (9/20) and will be staying at one of the many family owned cottages. On Friday evening please meet up with us at Steamers Clam Bar & Grill if you're in town. Steamer's Happy Hour is from 3-7. We'll be there somewhere around 5:00. For accommodation choices the best place to look is on the Cedar Key Chamber site. We're looking forward to meeting all of you. Can't wait! And remember - We ARE changing the world.
---

Conference Information
---
Get Ready - September 21, 2013 in lovely Cedar Key, Florida. Cedar Key is on the Gulf Coast, at approximately the same latitude as Ocala. We are holding our meeting in the Historic Cedar Key Library Meeting Room. There is space for 80, attending members are invited to bring a guest at no additional charge. Hours are 9-5.



9:00 - Meet & Greet. Director, Ruth Tick will introduce the day, herself, and ask each member to introduce him or herself.
10:00 - Guided Discussion - We Are Changing the World.
11:00 - Guest Speaker - Paul Johnson "Nothing Happens until Somebody Sells Something"
-

Entrepreneurship
-
Growing your business
-
Customer service
-
Finding customers and keeping them
-
Sell is not a four letter word

12:00 - Lunch - It's on us.
1:00 - The Perils of UPL - and How to Avoid Them - Guided Discussion and Q&A
2:00 - Guest Speaker - Todd Winninger - "Teach Your Customers How To Handle Themselves in Court"
-
Courtroom procedure
-
What to expect from the judge, attorney, bailiff, and court staff
-
How to Present Facts and Evidence
-
How to Persuade through Legal Argument
3:00 - Doing Business in the Digital Age - Building a Better Website
4:00 - End of the Day Prizes, Contests, and Giveaways
-
Prizes - Who traveled the farthest? Who has attended the most conferences? And more ...
-
FALDP Trivia - Questions like - When was FALDP founded? What is the name of our newsletter? How many online courses do we offer? Prizes for knowing the minutiae of our association!
More information to come. Please look for updates on our site and in our monthly newsletter.



---
Member's Announcements & Contributions
---
We accept member's announcements and appreciate your contributions. If you have an announcement about your business, an expansion of services, moving your offices, or winning awards, please send us the information and we'll include it in our newsletter. Your announcement needs to be pertinent to your business, we are unable to include announcements about other trade associations, clubs or groups.

If you would like to write an article, editorial, opinion piece, or web page please let us know. We are always in need of fresh information and insights.
---
Don't have a site yet? Try Site Sell
---
Site Sell Link you'll open yourself to whole world of possibilities. Many business people struggle with web marketing, SEO, rankings, analytics, and advertising. SBI does most of the work for you. Give it a go - you won't be disappointed.
---
FALDP Contact Information:
Main number – (941)237-0951
Toll free - (800)515-0496
Email – staff@faldp.org



PLEASE LINK YOUR SITE TO WWW.FALDP.ORG