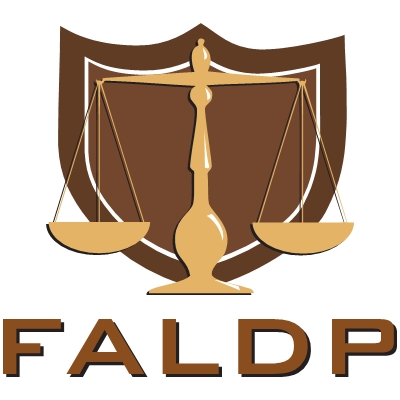 The FALDP Docket
Volume 8 Issue 11; November 2018
This is our monthly newsletter. We publish this for the benefit of FALDP members, legal document preparers, and friends. Published monthly since May, 2010



---

Announcements Conference Follow Up Reports
As promised, we're publishing the reports developed and submitted by our conference attendees. We have three, and are awaiting two more.

BUILDING BRIDGES – BREAKING BARRIERS October 2018

Group Members: Marilsa (Mari) Medina, Mike Wynn, and Judith Byrd.



The barrier we addressed Local Rules for Pro-Se Filings. These rules are made by local judges and generally impede non-lawyer access. In some venues, their 'special rules' have been found to slow down the process extremely. The Clerks blame this on staffing, and the lack thereof, but it is lack of efficiency and of funding for more staff. Their extra demands cause "bottlenecks" or "funneling". One example is that of an extra fee of $12.00 charged to pro-se filers (Duval County). In this example, the same documents when filed by an attorney, are not subject to the fee. Fees need to be standardized across the board.

The remedy we discussed includes more education for the community that this is happening. We can have a letter-writing campaign and send them as petitions to the chief judges. In these letters or petitions, it could be a good idea to mention the intention to inform the news media. If that allusion gets no notice, we could go to the news media and get the word out that way. We need to question the authority behind these rules. We also came up with the suggestion to look for more examples of these special demands, these 'time eaters', for our campaign's ammunition.

KEEP RUNNING LISTS OF OBVIOUS PREJUDICES AGAINST PRO SE LITIGANTS

GROUP PARTICIPANTS:Julie Jefferson, Sarasota County; John Bayne, Volusia County;Nathan Miller, Orange County



The FALDP Facebook page shall create a portal where FALDP members, pro se litigants, and others affected by court prejudice may share their experiences of obvious prejudice or other egregious activity committed by the courts, judges, court personnel, lawyers, etc. against pro se litigants.

Having such systemic prejudice against the growing numbers of pro se litigants is not just unacceptable, but dangerous. For such prejudice of the Courts causes our most basic right – the right to redress in a court of law, to become usurped by those in Power.

This is what makes FALDP members WARRIORS! Absent the assistance of Legal Document Preparers (LDPs) helping self-represented pro se litigants assert their rights in the courts, our freedoms and protections would steadily decline.Freedom begins with having fairness in the Courts.

Please be diligent in keeping those lists - they are important! As FALDP members, WE ARE CHANGING THE WORLD!




Barrier:  Money to Access the Legal System

Group Members – Daniel Baron – Broward County; Rochelle Gross – Duval County; Dorothy Scott – Polk County

Bridge:


1.  Require FALDP members to do one free document preparation per year
2.  Each FALDP member donate yearly to FALDP Foundation. Include an extra amount to member yearly dues to go into FALDP Foundation to fund free assistance
3.  Collaborate with an open non-profit; for example, MLK event by setting up a table with the FALDP Banner behind it, and offering free document preparation for anyone who signs up that day, on a one-time, basis only.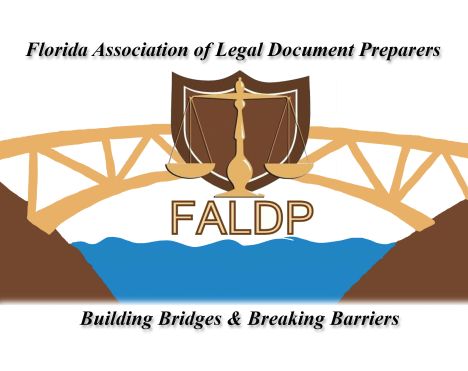 Conference Takeaways
We don't have all the information back from the groups yet, but a few of the immediate takeaways are as follows:

We decided that for all members who have a website, display of the FALDP logo on their site is now mandatory. The logo should link back to the FALDP home page. If you don't know how to do this on your site our web developer can do it for you for around $65.00.

Members are to collect and document instances of clerks of court access barrier interactions with consumers. These incidents might be intimidation, wrong information, refusing to file documents, demanding that the consumer hire an attorney, charging an incorrect filing fee, or other things that might make it more difficult for the pro se litigant to proceed.

Members are to include a Code of Ethics on their site. The FALDP Pledge is fine, and you can add other language that relates to your way of doing business.

---
Hills & Valleys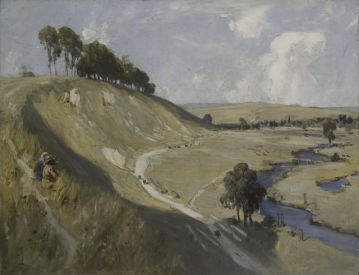 Life and business are fraught with all manner of hills and valleys. Highs and lows. Agony and ecstasy. It takes time, patience, and maturity to finally learn to embrace the valleys, lows, and even the agony. Without the valleys there are no hills, no mountains. We were told as children that the hard parts of life are meant to teach us; and that the hard parts in life build character. But, children have a hard time believing this. Time, patience, and maturity are the best teachers. In busy and prosperous times in business, its easy to forget that there is a low point ahead. It happens, it always happens. The low point may be the difficult customer, an outside party interfering with business, or the phone just not ringing. Use these times to learn and grow.
Consider how you could have better dealt with the difficult customer, or avoided the difficulty entirely with better planning and systems in place.
Think about how to avoid an outsider interfering with your business by insulating your activities, and making sure that you and your business are above reproach.
Take action during the slow times to nurture your business. Take advantage of the lull to work on your website, contact old customers, or start a blog.
Because as sure as you're in a valley, there's a hill up ahead. And vice versa.


Painting by A. Henry Fullwood, 1918 (Public Domain)
---
Checklist for Start Ups
Business Structure – Sole proprietorship, Limited Liability Company, Corporation?

Business Model – Bricks and mortar, online, or hybrid

Business Location – If you plan on having a physical location

Do you have/ need a partner?

If you'll have a partner, do you have a partnership agreement?

Do you intend to have employees/ independent contractors?

Services – Exactly what services will you offer?

Pricing – Do you know what you'll charge for services?

Research – Do you know your market? Do you know what people want and need? Do your services fit your market's wants and needs?

Do you have a marketing plan?

Business plan – Have you built a short term and long term business plan?

---
Mandatory Course - Avoid UPL!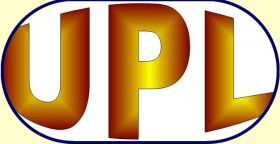 Most members have completed this course by now. If you have not yet taken this course, please do so as soon as possible. This is a Members Only course. If you did not purchase this course when you joined, you can register and pay for it inside the Members Only area.Any member who has not taken this course by renewal time, will be required to pay for it a second time. Yes, this is a penalty. This course was designed to protect our members from falling into the vast sea of nothingness and confusion, also called a UPL investigation.
---
FALDP Foundation, Inc. Update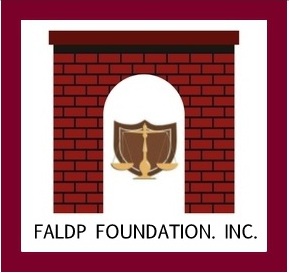 Thank you Conference Attendees for your generous donations. We collected $60 from members which is matched by FALDP. Remember the purpose of the FALDP Foundation is to help low income litigants who cannot afford document preparation fees. If you feel that someone needs financial assistance you can suggest that they apply for assistance through the Foundation page. We can't promise that we'll pay for all of their fees, it depends on their needs, and whether they have anything themselves to contribute. The customer you refer to the Foundation can then come back to you for document preparation, and you will invoice the Foundation for your fees.
FALDP has provided financial assistance to three consumers this year. We know that isn't a huge number ... but it is three people who would have gone without any help at all, but for the FALDP Foundation, Inc. Please support YOUR Foundation!
We appreciate any and all donations. For donations over $10, you can receive a free FALDP T-Shirt. Learn more by visiting our Foundation page
---
The FALDP Melting Pot Cookbook
We NEED your recipes!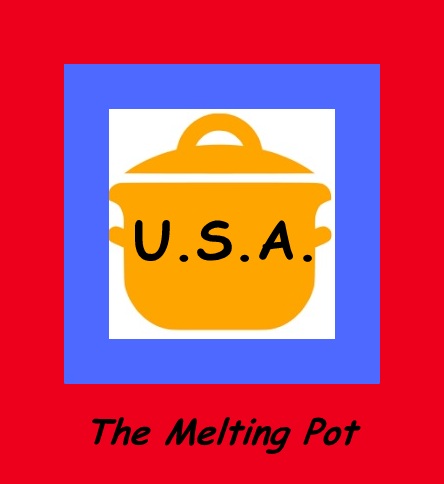 The FALDP Melting Pot Cookbook – Statewide Fund Raiser
With recipes contributed by our association members to celebrate our diversity and patriotism.
Our members are from all over the country and all over the world. We are all Americans … we are all Floridians.
FALDP members can contribute up to three recipes that reflect their cultural, ethnic, or regional heritage. Each contributing member also is entitled to a page highlighting their business services and business goals.
Recipes should be easy to make, and use only easy to find ingredients. Make sure your recipes don't call for obscure ingredients. Ingredients should be available in grocery stores, Publix, Winn Dixie, etc. Recipes should not require special equipment like food processors or pressure cookers.
Each submitted recipe must include an ingredients list, step by step instructions, and number of servings. Suggested accompaniments are a good idea, but not required.
The page highlighting the member's business and services can be the same or similar to your listing in our county directory or mini-page. Graphics are allowed, but they must be in black and white.
All proceeds go to the FALDP Foundation, Inc. The stated purpose of the FALDP Foundation, Inc is:
Prepare routine legal documents for low income/indigent consumers; educate consumers about the legal system through written publications and online courses. Services and courses to be no cost, low cost, or offered on a sliding scale.
Please submit the recipes you've made all your life, or that your Mom used to make, or that remind you of back home. Celebrate the diversity of our association and our country by sharing our various cultures by sharing the way we eat and prepare our food. Sharing our recipes is the next best thing to breaking bread together.
---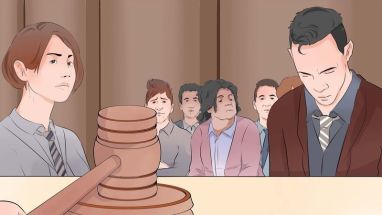 Please sign and share!
We have 287 signatures - help us reach 500!
Slowly but surely, we're reaching our goal. Never forget about the story of the tortoise and the hare. FALDP published a petition asking the Florida Bar to do the following:



1. Investigate UPL when there is consumer harm. Not when there is "potential" harm.



2. If the Florida Bar demands that we follow their rules, make those rules clear, and set out in a fashion in which document preparers can easily find and refer to the rules.



3. Lighten up on the investigation of document preparers altogether. We feel we are being bullied and harassed by an entity that does not supervise us. The Florida Bar is authorized to investigate UPL, but putting document preparers out of business is counter productive all around.



4. Give us some recognition for what we do. We are part of the solution to the ongoing justice gap. Until consumers are being served fully, there is no need for us to be perceived as a threat to lawyers.



The petition would not embed in this newsletter, here is the link to the change .org petition Every signature counts. We now have over 280 signatures. Please keep signing and sharing. Here are some of the comments:

"Many people need help in the courts and cannot afford a huge retainer fee just to get any kind of justice."

"Stop beating on the little people in the business,

"Because most lawyers are greedy money hungry feet dragging blood sucking judgemental holier than thou wankers..
"Attorneys are very expensive and there are many things that can be handled by an individual if they have the right forms."

Slowly ... but surely, we'll reach our goal. Who won the race? The tortoise or the hare?
---
Certification Reminder
Don't forget. To earn and maintain your FALDP Certification you need to complete at least 10 CEU's per year. CEU's can be earned in a variety of ways:


Complete FALDP online courses;

Comment on FALDP videos;

Post on FALDP Facebook page;

Attend the Annual FALDP Conference;

Attend conferences and seminars related to our industry;

Answering questions on our "Ask the Members" forum;

Assist FALDP by translating web pages, answering the 800#, spotting errors on our site;

Designing and creating a fund raiser for the FALDP Foundation, Inc.

Other activities that you suggest




---
Virtual Providers
We posted a video within the Members Only about becoming a Virtual Provider. The Virtual Provider designation is an upgrade to your membership. For just $30 annually your information and services can be displayed in 66 of the 67 Florida counties. We exclude Miami-Dade because of their local form requirement, and the difficulty in serving consumers virtually there. If your business model includes assisting consumers over the phone and over the internet, advertising your services as a virtual provider will expand your reach and increase your income. Become a Virtual Provider here. If you have not renewed your virtual provider status since June 2017, its time to renew. Virtual provider status runs with membership, the time lines are the same. We will send invoices to current Virtual Providers in June.

VIRTUAL PROVIDER - ANNUAL FEE $30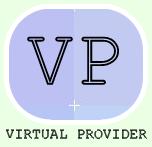 ---
Member's Announcements & Contributions
Have something to share?
We accept member's announcements and appreciate your contributions. If you have an announcement about your business, an expansion of services, moving your offices, or winning awards, please send us the information and we'll include it in our newsletter. Your announcement needs to be pertinent to your business, we are unable to include announcements about other trade associations, clubs or groups.

If you would like to write an article, editorial, opinion piece, or web page please let us know. We are always in need of fresh information and insights.
---
Don't have a site yet? Try Site Sell
---
Site Sell Link you'll open yourself to whole world of possibilities. Many business people struggle with web marketing, SEO, rankings, analytics, and advertising. SBI does most of the work for you. Give it a go - you won't be disappointed.
---
FALDP Contact Information:
Main number – (941)237-0951
Toll free - (800)515-0496
Email – staff@faldp.org



PLEASE LINK YOUR SITE TO WWW.FALDP.ORG