THE FALDP DOCKET
---

The FALDP Docket
Volume 1; Issue 5
October, 2010
FALDP CONFERENCE RECAP

The conference was a huge success. Although we would have liked to see more of your smiling faces, we were very happy to meet some of our members.
Some of the ideas generated at the conference have already been implemented. A new member, Sharon Hoffmeyer, suggested that we use Webinars, along with or instead of face to face conferences.
We think itís a great idea and are already planning an entire Webinar Series. We need your help in promoting our Webinar Series.
Some of the planned events will be geared towards reaching more legal document preparers and encouraging them to join FALDP. Other Webinars will be marketed directly to the public to help consumers learn how to access the legal system.
Publish with FALDP
We announced more opportunities for members to partner with FALDP. Members are invited to submit proposals to write workbooks and ebooks to be published through FALDP and/or your website or bookseller.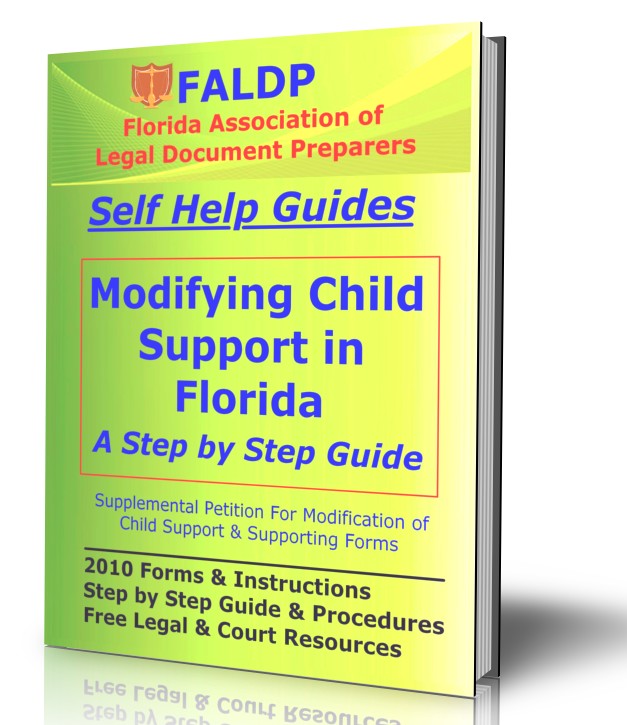 Currently our price point for workbooks is $27.00 retail; and ebooks retail for $19.95. Authors can earn 50% of the net profit for each unit sold.
Our books are already selling. Book sales are passive income. Once a book is created and formatted, the work is done.
We also suggest that members use book and ebook sales as marketing tools, and offer to rebate the price or half of the price of the book or ebook back to the customer if the customer still needs document assistance after purchase.
We also plan to implement a marketing technique where we rebate the sale price of books to customers in exchange for their written reviews.
LDP Websites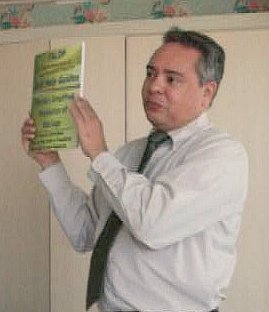 Ken Diaz talked to the group about building a better website. He is a great resource for our members for technical information and internet marketing techniques.
He highly recommends the hosting company SiteSell's SiteBuildIt! 2.0 which we use for our FALDP site; and he uses for his site, Florida Court Forms. Hosting costs about $30 per month.
If youíre not ready for a paid site, Ken recommends one of the many free hosting companies.
See the PowerPoint presentation he presented at the conference.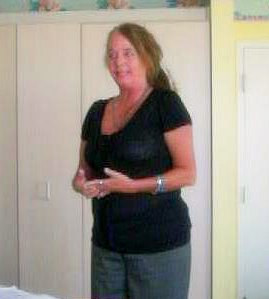 I use www.yola.com. Itís easy, and although no one can find me, unless I send them the link, that suits me just fine.
You can always point your top level url to a free site so that your site becomes searchable through the major search engines, google, bing, etc.
UPL in Florida
I talked to the group about the unlicensed practice of law (UPL) and how to avoid it.

I shared with the group the correspondence between the Florida Bar and me when I was under their investigation.
Great Speakers
Thanks again to our guest speakers, Joseph Delgado and Lisa Benitez.

Please sign Joeís PULSE petition if you have not already done so. His Pledge of Solidarity For Self-Litigants is seeking signatures of support from like-minded individuals. We encourage you to read the petition and sign up. You can contact Joe at pulse-for-justice@earthlink.com for more information.

Lisa Benitez, as Clinical Director of the Childrenís Home Society, North Coastal Division, is available as a resource or referral agency for adoptions.

---

FALDP Member Directory Listings

---
Please post your information in our Member Directory. If you havenít received the link to post your information in our Member Directory, please write Ken or me and request it.

Premium Members may post their information in all of the counties in their Judicial Circuit, with the Premium Member badge displayed along with their home countyís listing.
---

Attention Premium Members

---
Please make sure we have your preferences so that we can send work referrals that you can use. We need to know which legal areas you concentrate on; and also whether you run your business solely face to face; or also work over the phone and via the internet. We try to send out work referrals on a rotating basis according to your preferences.
---

Poll - How Much Do You Charge?

---
Wills:
Dissolution of Marriage with children and property:
Simplified Dissolution of Marriage:
Small Claims - Statement of Claim:
Small Claims - Answer:
Bankruptcy Chapter 7:
By the hour for doc preparation:
By the hour for research:
Weíre curious and we will publish our findings in the next newsletter. We get questions about proper price points from members frequently, and wonder what the real range is in prices for various document preparation.

No worries. We would never attempt to dictate to any of our members the proper price for anything nor will we disclose your prices.
---

GENERAL KNOWLEDGE TEST

---
We are working on our general knowledge test. In the future new members will be required to pass the test before acceptance into FALDP. We will be circulating it to our members and want your feedback.
We want to know whether the questions are too difficult or too easy; whether the questions are too specific to certain types of documents; and we want your suggestions for additional questions.
---

WELCOME NEW MEMBERS!

---
We are growing. Welcome to all of our new members. If you have not yet received a welcome letter, FALDP logos to display in your advertising, or the link to the Member Directory -- please let us know.
Contact Ken Diaz - kendiaz@faldp.org or
Ruth Tick - floridalegalforms@yahoo.com
---

FALDP MEMBER BENEFITS:

---
Members will have more credibility in the marketplace by advertising their membership in our Association. We provide all members with FALDP logos to display on their website or any other print advertising. At last, Florida legal document preparers can show the world their professional pride.
Members must meet certain educational standards or have experience preparing legal documents in Florida. Members must also agree to abide by the FALDP Pledge. We hope these policies will prevent unfounded accusations that members are untrained, inexperienced, or offering legal advice.
Members will have access to information that affects the delivery of legal documents to consumers -- updated forms, law changes, publications, and research materials. Through our business networking opportunities and information exchange, we strive to further educate members, so that they may in turn educate consumers. We plan to offer members access to a wide variety of legal self-help books and software for easy download or purchase from our site.
Our free monthly newsletter, The FALDP Docket will provide event calendars, legal news, articles, and updates. We hope that members will actively participate by writing their own stories and struggles to include in our newsletter.
Members will have opportunities to learn about legal practice areas, where it is not necessary to be an attorney, such as patent law, social security appeals, and bankruptcy. Through articles on our site, in our newsletter; e-books; or seminars, members will have multiple opportunities to expand their areas of concentration and increase their expertise.
Premium members will receive referrals through our FALDP website; where consumers can search our database by County, Court District, or area of expertise. As our site grows we expect more and more consumers to be able to locate legal document preparers to help them complete their forms. As more consumers find us, your business will grow along with us.
Members will have access and discounts to professional products and services. As self-employed individuals or small businesses many legal document preparers have little or no access to health insurance. In the future we plan to provide members with the opportunity to join a group health insurance plan through FALDP.
As members, we should all have a voice for our opinions and concerns of the state of our industry. We encourage an active and involved participation in this association. Without our members, our association cannot exist and help us further our professional goals. Together we are only stronger.
---
"I disagree with what you say, but defend to the death, your right to say it."
Voltaire

U.S. Constitution, Bill of Rights, First Amendment:
Congress shall make no law respecting an establishment of religion, or prohibiting the free exercise thereof, or abridging the freedom of speech, or of the press; or the right of the people peaceably to assemble, and to petition the Government for a redress of grievances.
---

WRITE FOR US

---
We need your articles, input, and insights. Your articles will be posted on our site, with your byline, and linked to your website. We will edit it for clarity, grammar, spelling and formatting.

Suitable topics are vast. How did you get started? What was your best or worst experience helping a customer?

What is your favorite or least favorite part of your work?

How did you overcome a specific obstacle?

Are you doing something that is unique that you would like to tell us about?

Submit articles to: Ken Diaz - kendiaz@faldp.org or
Ruth Tick - floridalegalforms@yahoo.com
---

RESEARCH HELP

---
We need your customersí family law stories -- their adventures, perils, and successes navigating the court system. Every one of them has a story. I want to know how well pro se litigants are able to get the job done.

Are your customers educating themselves? Are they being intimidated by opposing attorneys? What about judges? Are the family law mediators helping or hindering the process?

When you speak to someone with a compelling story ask them if they are willing to speak with me, so that I can share their story with others. Ruth Tick floridalegalforms@yahoo.com

Also donít forget to make a comment about Legal Access to the Courts for Pro Se Litigants on the FALDP site.

We value your opinions!