The FALDP Docket
Volume 2; Issue 2
February, 2011
---

OUR MEMBERSHIP DRIVE WAS A SUCCESS!

---
Welcome new members! Several new members joined us during the last two weeks of January. The more the merrier -- there is plenty of work to go around. If you haven't received it yet, please keep an eye out for a welcome email with information about how to post in the Member Directory. That same email also includes a set of FALDP logos for your advertising.
FALDP Contact Information:
Main number – 727-344-9240;
Fax – 888-840-4934
Email – staff@faldp.org

Note to all members: As we were updating our roster, we noticed that there are a few members that have never sent us a completed Member Application. We need those for our files, please make sure that you have sent us your application. I'll be sending out reminder emails soon.
---

FALDP WEBINAR SERIES

---
Revised Webinar Schedule
Beginning in March 2011, we will be holding a series of webinars focusing on the business of legal document preparation. We plan to have the first one on Saturday, March 26. April, and May dates to be announced.
March 26th, (Saturday)
LDP Basics: How to Earn a Living as a Legal Document Preparer
Event time and login information to be announced. Each webinar participant receives an e-book full of information to help you grow your business.
Discussion topics include:
Focus Areas
Marketing Your Business
Avoiding UPL
Culture of Legal Document Professionals
Activism & Education
A Look Ahead
April – BPP Basics
Bankruptcy Petition Preparer Basics
An overview of preparing documents for Chapter 7 Bankruptcy.
May – DOM Basics
Dissolution of Marriage Basics
An overview of preparing documents for Dissolution of Marriage in Florida
---

Free Enrollment for Premium Members

---
• Enrollment in our Webinars is free for Premium Members; and only $10 each for Basic Members.

• Basic Members can sign up for the entire series for $25 which will automatically upgrade your membership to Premium.

• To participate in any of our Webinars, you must be an FALDP member.
---

WHAT'S NEW AT THE FALDP

---
NEW INTERACTIVE FORMS

---
Legal Document Preparers who prepare Florida family law forms struggle with the official .pdf forms published by the Florida Supreme Court on www.flcourts.org . Even some of the newer forms, just posted this past December, are lacking.
Some of the fill-able forms fill incorrectly, with different point sizes or fonts. Other .pdf forms don't fill at all, with a promise that they will become fill-able in the future.
FALDP is working on it. We are in the process of making the forms fill-able, and while we're at it, improving the formatting. No worries, none of the language has been touched. These forms are suitable for legal document preparers to use for their customers, or for consumers to use for themselves.
Have a look at our Interactive Family Law Forms page.
COMING SOON: We are developing interactive forms software for family law legal documents. I am testing it now, and it is wonderful. We will be unveiling it and offering it to our members, for members only, at our Webinar in May.
---

FALDP Members Map

---
Have You Noticed the New Map on the Members Directory?
It is a work in progress. We want to give consumers a visual of our legal document preparer member's locations.
If your location has been left out, send me an email and I'll make sure to add when we update. Soon we will also be requesting updated membership information, for our records.
We know that many of you have completed coursework now, that was unfinished when you joined. Also some of you may have added services.
---

The FALDP FORUM ON FACEBOOK

---
Members please friend FALDP on Facebook. We already have over 90 friends and climbing. Facebook is a great forum for our cause because it is so consumer oriented.
On facebook we can reach a much wider audience than we can reach on our site alone. Help us harness the power of social networking by participating in the discussions
Also, keep abreast of news, forms and law changes on the FALDP News Blog.
---

FALDP MEMBER SPOTLIGHT

---
Ken Diaz – The Man Behind the Curtain, Wizard of FALDP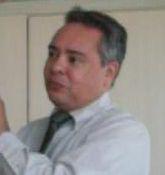 Many may not grasp the vision required to create something from an idea. Author Napoleon Hill, taught us that thoughts are things. If you can think it, you can do it.
Ken and I had separately thought of the idea, the creation of The Florida Association of Legal Document Preparers. Soon after our first meeting, in talking about our ideas, we found we share the same vision. That was less than a year ago. Things happened quickly after that.
Ken is the one that has built this website. In December www.faldp.org had 1000 unique visitors. I think he said that number doubled in January. Even if we only add 25% more uniques per month, by next December we will have over 15,000 unique visitors per month. Wow!
I call him the man behind the curtain and the wizard because he is the one constantly tinkering with the site to make it grow. He is the one that adds features and updates; posts comments; and joins FALDP to social networks. He is a nuts and bolts guy, who will embrace a problem as a challenge, and work it through until he finds the best solution.
And he is far more than a webmaster and internet entrepreneur, Ken is a self-taught legal document preparer. Trained as an engineer, Ken's creative problem solving and analytical skills cross over well into legal document preparation.
Ken is a huge asset to FALDP, and I thought y'all should know. He doesn't have as much contact with the members as I, and some of you may not realize all the things he does.
This FALDP Member Spotlight section has been added as a regular feature of our newsletter.
---

ARTICLES & COMMENTARY BY FALDP MEMBERS

---
BE A PART OF THE LDP CULTURE
I am thrilled to be part of a group of like-minded colleagues. For the first time ever, there are people who I can turn to when I'm stuck. I research, I find information, but sometimes there is so much information to sift through to find out what should be a simple answer to a simple question, that it's nice to have someone else to ask that might just know the exact case or statute I'm looking for right off the top of his head.
I encourage each of you to become subject matter experts, and to share information freely with one another. Never worry that if you share information with a colleague, that you might lose business if someone else knows what you know. It doesn't work that way. There is so much consumer demand for legal document preparation that we are unlikely to run out of customers.
People will always - have disputes; sue someone; get divorced; adopt children; face foreclosure; go bankrupt; start businesses; appeal SSI; evict tenants; settle estates; need wills; and immigrate. I know exactly how to prepare forms for some situations; for some situations I have some knowledge; and others I have no idea what to do.
It's nice to have people to ask. Thank you.
by Ruth Tick
Website: For the People of Florida
Venice, Florida, Sarasota County
TEL: (941) 497-0941
---

THE BIG PICTURE

---
The Legal System and Pop Culture
I love reality TV. Years ago, "Cops" was my favorite. I even wrote a semester paper about that show for a grad school class called Criminal Justice and Pop Culture. The assignment was to conduct a content analysis of any media series depicting crime. The media series could be crime novels; movies; or TV shows.
I chose "Cops" as a prime example of what my professor referred to as "Infotainment". The dubious charm of "Cops" is watching people get arrested from the comfort of my own couch. The allure is the same as for trash TV -- Jerry Springer and Maury Povich – where unfortunates air their intimate details for TV ratings.
Nowadays, I'm a judge show junkie. If I had the time, I could happily waste a day watching judge show justice. It dawned on me recently that many people may know nothing more of the court system than what they see on TV. I googled the title of this article, but found nothing exactly related to my point. Most of the articles online discussed crime and pop culture, few discussed media depictions of the courtroom.
I tried to find statistics about how many Americans use the court system. I couldn't find anything reliable. I suppose my query was too broad. I wonder, though, how many people do use the court system? I heard somewhere that Americans on average have contact with the court systems six times in their lives. I don't know if that's reasonable or not.
I suppose if we count traffic court, which was to me, quite scary, that might be reasonable. The scariness of traffic court was that I was told if I fought the ticket and lost I may have to pay a $500. fine. I paid the ticket as soon as I heard that.
Rabble rouser that I am, I've been in court far more than six times in my life, but not always for myself. I've gone with others as moral support; I've gone to court as a witness; and I served as alternate juror once. I have been in court for myself at least six times. I pretty much know what to expect.

But, what about people who have never been in front of a judge before? Are the courtroom depictions on judge shows – Judge Judy, Judge Alex, Judge Mullian, Judge Mathis, Judge Joe Brown – realistic? I say, some are, some aren't.
I would hate to be in front of Judge Judy, I think too often, she doesn't listen to both sides. I think Judge Joe Brown likes to showboat for the ratings. Judge Alex and Judge Mathis seem fair, but don't have the time slots, and I suppose the ratings of the others.
Judge Mullian is my favorite. Her show, "The People's Court", is the original judge show, dating back to Judge Wappner in the 1970's. I think Judge Mullian is entertaining and informative. And most of all, she seems to care about the law and the people on the other side of the bench.
If I ever go to small claims court again, I hope I am in front of a judge like her.
---