Members & Friends:



The FALDP Docket
Volume 7 - Issue 3 - 2017
March 2017
---
Members and Friends
---
This free newsletter is published every month for the benefit of FALDP members, legal document preparers, and friends.
---
Announcements
---
New Member Directories
We are building additional member directories on our site. Soon, instead of consumers being able to search only by location, they can search for a document preparer by the type of document needed. The page for More Member Directories is already up on our site as "Coming Soon". The categories are:


Spanish Speaker Directory

Bankruptcy Petition Preparer Directory

Family Law Document Preparer Directory; and

Immigration Document Preparer Directory.

(We may add additional directories in the future.) If you would like to be included in these additional member directories, forms to submit your information are linked to the Members Only page. Members are entitled to submit their information for two directories at no charge through June 1. If you would like to submit your information to more than two directories, the cost to be included in each additional directory in excess of two directories is $25. After June 1, the cost to submit your information in any of these additional directories is $25 per directory. Inclusion in these additional directories follows membership. So next year, 2018, when you renew your membership, you will also renew your directory listing.

Inclusion in these directories is apart from and in addition to our main Member Directory. Inclusion in our main Member Directory and a Mini-Page is part of your membership. Members are entitled to listings in three counties, and the Premium Member logo is displayed in your home county. Our goal in creating these additional member directories is to help members gain more exposure, and to make it easier for consumers to find you.
---
A Big Idea - FALDP Get Documented Initiative
We posted a submission form within the Members Only area for member document preparers who would like to be included in our new FALDP Get Documented Initiative. The premise is that there must be some immigrants who are not documented because they cannot afford the fees. We intend to offer discounted fees to consumers who can show financial need; and have a likelihood of their documents being approved. And, we intend to raise funds through donations to help these consumers pay the USCIS filing fees. We already have some national organizations interested in helping us with this initiative.

Our first step is to poll member document preparers who are interested in participating in this initiative. We intend to calculate the average price charged for the various document sets, and then discount that average by 20 - 30%.

If you are interested in participating, please submit the form which you'll find linked to the the Members Only page.
---
Amazing Special
Membership fee waived for document preparers who purchase an Online Course Bundle of at least three courses. This applies to new members (subject to approval of your membership application) and renewing members. If you are not yet a member, please be sure to submit a Membership Application after you register for your courses. New and current FALDP members who take advantage of this Amazing March Special will not be required to renew their membership until June 2018. Both new and current members who take advantage of this special have time to complete the steps for FALDP Certification prior to the July 31 deadline. Learn more about our course bundles.
---
FALDP Certification - Exams Now Open
FALDP Certification testing opened on February 1, 2017 and remains open through May 15, 2017. Last year when we introduced FALDP Certification we encouraged all interested members to earn certification. Once earned, members are certified as long as their membership remains in good standing. There is no requirement to take exams after a member earns initial certification. The only continuing requirement is to complete 10 Continuing Education Units (CEUs) each year.



We allow a wide variety of ways to earn CEUs such as: taking FALDP courses;


attending FALDP webinars;

answering questions on the Ask the Members forum;

writing articles or guest blogs;

attending the annual FALDP conference;

attending seminars or conferences related to document preparation;

volunteering to assist with FALDP projects;

community outreach efforts;

posting on our Facebook Page (see below);

and we welcome your suggestions about how you would like to earn CEUs.
When we introduced FALDP Certification there was no cost to become certified, but we announced that there would be a cost associated with FALDP Certification in the future. The basic cost of certification is $100, a one time fee. For that fee you will have completed and passed the Basic Skills & Knowledge Exam and submitted the accompanying essay; completed and passed one Focus Area Exam; and completed 10 CEUs. If you want to be certified in additional Focus Areas, the fee for certification for each is $25. At present we have 6 Focus Areas for certification.There is no requirement to take any of our courses prior to certification.
Steps to Certification
The Certification Testing Centers are within the Members Only area. If you have lost the password, please email us. For information about FALDP Certification go to -

Certification Information Members can also find more information within the Members Only pages.



1. Join FALDP. Visit our Membership page to learn more.
2. Complete and pass the Basic Skills & Knowledge Exam and submit the essay. Exam links are located inside the Members Only area.
3. Complete and pass at least one Focus Area Exam. You have three attempts to pass the exams. Passing score is 70%.
4. Accumulate at least 10 Continuing Education Units (CEUs) between July 1 and the time you renew your membership.
5. Submit the Application for Certification and pay the required fee.



FALDP Certification is important for a number of reasons. First, FALDP Certified members gain credibility by showing consumers that they have gone the extra mile to certify in their industry. Second, our association gains increased credibility as more and more members become FALDP certified. And, third, FALDP Certified members enjoy increased confidence as their business credibility and knowledge increases. So, why wait? There is plenty of time to certify before renewal time. May 15th is fast approaching, don't miss out on certification just because you missed the deadline to take the exams!
---
Ask the Members Forum
We encourage members, document preparers, consumers, actually anyone who knows the answer to answer questions on our Ask FALDP pages. For a member document preparer's post to get past the monitor there are a few things to know. First, answer the question in a way that may help not only the person who posted the question, but also others who may have similar or related questions. We like answers to be around 200 - 400 words. Although we encourage all who answer our questions to include an authoritative source, we require our members to do so. An authoritative source could be a Florida Statute, a court case citation, a government website, an attorney's website, or various other types of sources. We sometimes accept news articles as authority. Member document preparers are encouraged to include a link to their website and contact information. Answers that do not answer the question and/ or do not include authority are discarded. So, if you wonder why your answer never appeared, consider what you may have left out.

Members can also earn Continuing Education Units (CEU's) by answering questions on our Ask the Members forum. Three accepted answers equals one CEU. We are always behind on answering the questions on the Ask the Members forum and request people who know the answer to post it. Thanks!
---
Culture of Collaboration
We have gone to great lengths to encourage a culture of collaboration among our members. Although we may also be competitors, we are colleagues first. Please share information with your colleagues. If another member asks you a question, or if another member is searching for a form - please help if you can. Next time it could be you who needs the help. Likewise, if a consumer asks you for services which you don't do, or if you're running so busy that you can't take on more work, please refer them to another member. Next time, the favor might be returned. We also are fine with any sort of arrangements members create with each other regarding regular exchange of referrals, including payment for referrals. The overall goal is to help pro se litigants access the legal system.
---
Social Media
We have a new Facebook page and presence - FALDP Facebook It is set up as a public page and others can post. We encourage members to post on our page and members can even earn CEU's just by posting informative articles, link to their site, and specific information about your services. Post three times, three different posts, at least 24 hours apart and earn one CEU. Page guidelines are simple. Articles and links must pertain to our industry in some way. No politics allowed, except for free speech as related to document preparers; and pro se litigants rights to access the legal system. Total possible CEU's for posting on our Facebook page is three - so a total of nine accepted posts, posted at least 24 hours apart.
---
Virtual Providers
The Virtual Provider designation is an upgrade to your membership. For just $30 annually your information and services can be displayed in 66 of the 67 Florida counties. We exclude Miami-Dade because of their local form requirement, and the difficulty in serving consumers virtually there. If your business model includes assisting consumers over the phone and over the internet, advertising your services as a virtual provider will expand your reach and increase your income. Become a Virtual Provider here. If you have not renewed your virtual provider status since May 2016, its past time to renew. Your virtual provider listing could be removed at any time. Please check when you submitted your virtual provider listing. Virtual provider status runs with membership, the time lines are the same.

VIRTUAL PROVIDER - ANNUAL FEE $30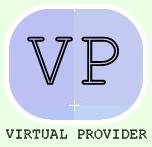 ---
Member's Announcements & Contributions
Have something to share?
We accept member's announcements and appreciate your contributions. If you have an announcement about your business, an expansion of services, moving your offices, or winning awards, please send us the information and we'll include it in our newsletter. Your announcement needs to be pertinent to your business, we are unable to include announcements about other trade associations, clubs or groups.

If you would like to write an article, editorial, opinion piece, or web page please let us know. We are always in need of fresh information and insights.
---
Don't have a site yet? Try Site Sell
---
Site Sell Link you'll open yourself to whole world of possibilities. Many business people struggle with web marketing, SEO, rankings, analytics, and advertising. SBI does most of the work for you. Give it a go - you won't be disappointed.
---
FALDP Contact Information:
Main number – (941)237-0951
Toll free - (800)515-0496
Email – staff@faldp.org



PLEASE LINK YOUR SITE TO WWW.FALDP.ORG