Members & Friends:



The FALDP Docket
Volume 5 - Issue 11 - 2015
November 2015
---
Members and Friends
---
This free newsletter is published every month for the benefit of FALDP members, legal document preparers, and friends.
---
Announcements
---
Veterans' Day
"I must study politics and war that my sons may have liberty to study mathematics and philosophy.

John Adams



Let us all take a moment to appreciate those who have fought and continue to fight for our country and our freedom.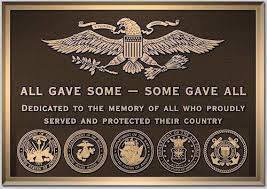 ---
Family Adoptions - New Course Release
Our new online course Family Adoptions is now available for enrollment. This course includes information, Florida Statutes, and forms for Stepparent Adoptions, Relative Adoptions, Temporary Custody by an Extended Family Member, and Concurrent Custody by An Extended Family Member. For members who attended our FALDP Webinar on 10/24/2015 we're extending a 20% rebate for this course through November 2015. Submit full payment ($345.) and we'll refund you $69.



November is National Adoption Month!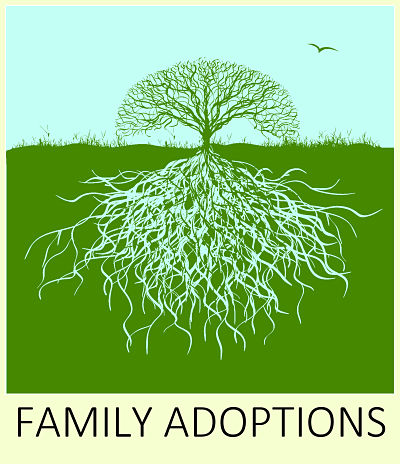 ---
The Right to Proceed Pro Se
Americans have a right to proceed pro se. It is the flip side to our Sixth Amendment right to assistance of counsel, which specifically refers to the right to counsel in criminal defense. However, it is generally held throughout a long history of jurisprudence and as part of the never ending story called case law that we have the right to also proceed pro se in civil litigation. The body of case law and the history of pro se representation dates back to our founding fathers.

In Iannaccone v. Law, 142 F. 3d 553 - Court of Appeals, 2nd Circuit 1998 the court elaborated on these rights in a straightforward list. (citations omitted)

"...[T]here still remains a citizen's right of access to the courts, a strongly held notion stretching back to the beginnings of our Republic. The origins of the right to appear for oneself in civil proceedings derive from a number of sources, all deeply rooted in our history and culture. We undertake to discuss briefly five of those sources, though doubtless there are others.



First, history. Under the English common law with its complicated forms of action and veritable maze of writs and confusing procedures, the right to retain counsel in civil proceedings became a necessity. By the middle of the thirteenth century, lawyers so monopolized the courts in London that the King was forced to decree that, except for a few special causes, litigants were entitled to plead their own cases without lawyers.



Second, mistrust of lawyers made appearance in court without benefit of counsel the preferred course.  Lawyers had no position of honor or place in society in early colonial days. The pioneers who cleared the wilderness looked down upon them. For example, the Massachusetts Body of Liberties of 1641 expressly permitted every litigant to plead his own cause and provided, if forced to employ counsel, the litigant would pay counsel no fee for his services.



Third, informality. In early colonial days, the rule of informality was a necessity in court proceedings since most presiding judges were not lawyers.  By the time of the Revolution, legal proceedings had become more technical and reliance on precedent had evolved, both of which required people trained in legal interpretation. As the decades of the 18th century passed, legal questions became more complex and the need for skilled attorneys was recognized. Enough individuals had gone into law so that by the time the First Continental Congress commenced, 24 of the 45 delegates were lawyers, and in the Constitutional Convention, 33 of the 55 members were lawyers.  Nonetheless, the number of lawyers although growing was still few, many judges were still laymen, and the legal process still remained sufficiently simple to permit persons whether rich or poor to plead their own causes. 



Fourth was religion. Colonial peoples' notions of their own individual rights and their reliance on themselves were part of the movement away from religious authority and towards religious freedom. Thus, for example, the Massachusetts Bay Colony spawned dissenters such as Anne Hutchinson and Roger Williams who, declaring that the colony's leaders had not followed the pilgrims' heritage, left and obtained a charter for Providence, Rhode Island, in 1663, where they preached that every person should be allowed to follow his own conscience in matters of religion. Connecticut, Rhode Island, and the Massachusetts Bay Colony which formed the heart of New England Puritanism were part of a religious heritage characterized by a prickly independence and stubborn self reliance. 



Fifth, education and literacy of colonial Americans. During the 1700s most citizens were literate and nearly everyone read a newspaper. There were numerous libraries and bookshops in Boston, Philadelphia, and New York by the time of the Revolution.This broad literacy and the people's political involvement in their democratic institutions transformed the average American into a citizen-lawyer.
---
FALDP LDP Certification
The page explaining the basics of certification is already on the site - visit: FALDP Certification
The main purpose of the certification process is to elevate the standards in our industry. We hope to encourage greater credibility for our members. FALDP members having chosen to be members and also becoming certified as legal document preparers will show the world that each of you is serious about your profession and invested in doing the best possible job for your customers.



FALDP members who seek certification must demonstrate knowledge of and mastery of basic skills including:



Understanding legal terminology;

Understanding the rules surrounding the unauthorized practice of law;

Understanding of business ethics; best practices; and customer service;

Above average proficiency in written and spoken English.

Members may demonstrate their knowledge and mastery of the information and skills by passing a written test; passing an oral test; and submitting written essay(s).


In addition to demonstrating mastery of basic knowledge and skills members must also demonstrate knowledge and mastery of at least one focus area. At this time we recognize the following three focus areas:


Family law document preparation;

Immigration document preparation;

Probate & Estates - Summary Administration of Estate; Wills; Living Trusts

Business - Corporations and Limited Liability Companies; Landlord/Tenant; Small Claims to Circuit Civil
Criminal - Early Termination of Probation; Expunge & Seal;
Restoration of Civil Rights

Bankruptcy petition preparation.


Members can demonstrate mastery and knowledge of a focus area by passing a written test.

In addition to completing the requirements for the Basic Skills and Knowledge component; and the Focus Area component; certification requires ten CEUs per year. There are multiple ways to fulfill the CEU requirement:


Completing online FALDP courses; [each course is assigned a CEU value of 1-4]

Participation in FALDP webinars; [each webinar is valued at 1 CEU]

Attendance at the Annual FALDP Conference; [ attendance is valued at 5 CEUs

Submitting essays suitable for FALDP site content or guest blog; [CEU value varies depending on length, suitability, and complexity]

FALDP Ambassador activities [CEU value varies]

Locating, preparing, providing, and sharing form templates for other FALDP members general use;[CEU value varies]

Mentoring other FALDP members [1 CEU per hour]

Related outreach and educational participation outside of FALDP [CEU value to be determined on case by case basis]

Related outreach and educational participation within FALDP for the benefit of other members, which could include course creation; translations; and other activities which a member may propose.




There is no cost to FALDP Certification at this time. Exams will be free and online. Study materials will be made available in October/ November. Exams will be available in February/ March.
---
Member's Circle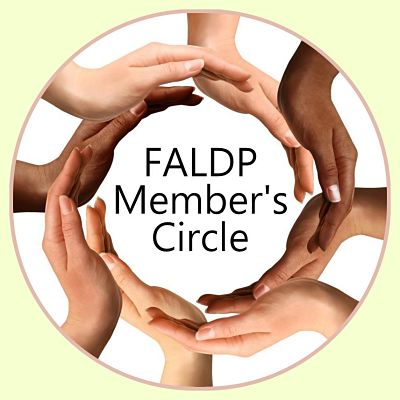 Join our Member's Search Team by helping us recruit document preparers to our association. The Members' Circle Program is a rewards and recruiting program combined. Current members are invited to recruit document preparers to join us. For this effort you will be rewarded in two ways. First, for each new member you recruit, you'll receive one Continuing Education Unit (CEU) to be applied towards your certification. Second, when you recruit three members your next membership fee will be waived. At FALDP we strive to create a culture of collaboration and continually try to impress upon all of our members that we are all part of something much larger than ourselves. The demand for our services consistently out strips the supply. Many consumers still don't know that they can proceed pro se. And many other consumers don't know that we are a small army of document preparers ready and willing to help. Our strength is in numbers. By educating consumers about their right to access the legal system and by preparing documents for them to do so - we are, putting a ding in the universe.
---
Site Updates
New Members Only Area
Free courses for members

Study materials for Basic Knowledge and Skills Test

We need your local forms so that we can make them available to other members, we have not opened that area yet, because we need to flesh it out

Members passwords were emailed out. If you did not receive your password, please email us - staff@faldp.org
Relaunch - Site Design
We are relaunching our site design site - Horizon Research Network - relaunch and invite you to take a look. It is still a work in progress, and we will be expanding the content and services very soon. If you do not have a website - we can help. In 2015, trying to run a business without a website is like trying to stay dry with no roof on your house. Let's build that roof!
---
Out of Town
Director, Ruth Tick, will be out of town for the next few weeks and mostly unavailable by phone. However, she will be checking in via email. One of our Ambassadors will be answering the FALDP line and Julian will be taking messages on her direct line.
Virtual Providers
The Virtual Provider designation is an upgrade to your membership. For just $30 annually your information and services can be displayed in 66 of the 67 Florida counties. We exclude Miami-Dade because of their local form requirement, and the difficulty in serving consumers virtually there. If your business model includes assisting consumers over the phone and over the internet, advertising your services as a virtual provider will expand your reach and increase your income. Become a Virtual Provider here.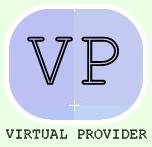 ---
Member's Announcements & Contributions
---
Have something to share?
---
We accept member's announcements and appreciate your contributions. If you have an announcement about your business, an expansion of services, moving your offices, or winning awards, please send us the information and we'll include it in our newsletter. Your announcement needs to be pertinent to your business, we are unable to include announcements about other trade associations, clubs or groups.

If you would like to write an article, editorial, opinion piece, or web page please let us know. We are always in need of fresh information and insights.
---
Don't have a site yet? Try Site Sell
---
Site Sell Link you'll open yourself to whole world of possibilities. Many business people struggle with web marketing, SEO, rankings, analytics, and advertising. SBI does most of the work for you. Give it a go - you won't be disappointed.
---
FALDP Contact Information:
Main number – (941)237-0951
Toll free - (800)515-0496
Email – staff@faldp.org



PLEASE LINK YOUR SITE TO WWW.FALDP.ORG