Members & Friends:



The FALDP Docket
Volume 5 - Issue 12 - 2015
December 2015
---
Members and Friends
---
This free newsletter is published every month for the benefit of FALDP members, legal document preparers, and friends.
---
Announcements
---
Happy Holidays!
"It is tenderness for the past, courage for the present, hope for the future. It is a fervent wish that every cup may overflow with blessings rich and eternal, and that every path may lead to peace."
Agnes M. Pharo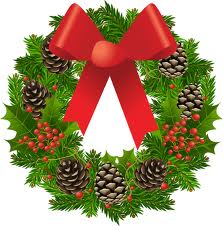 ---
Custom Course Bundle
Question: What has 220 possible combinations, comes with a 35% discount, and can increase your income while helping others?



Answer: An FALDP Custom Course Bundle.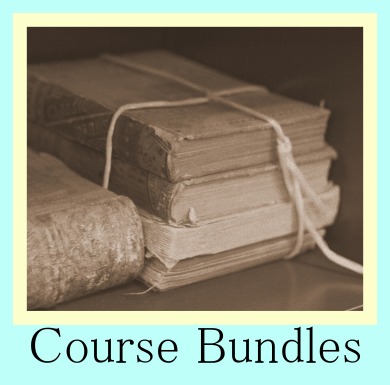 35% Discount
We're offering Custom Course Bundles through December 2015. Choose any three of our twelve online courses; add up the tuition costs, then deduct 35%. Savings from $135.45 up to $316.75. - depending on which courses you choose. Learn more and Build Your Bundle The mathematics that give us the 220 possible combinations is beyond my skill set. I was stymied when trying to figure out the number of possibilities, so I asked an expert - two actually. I sent a text to Keith who is a known math whiz and works with Julian on the Gorilla Marketing Team. How many possible three course bundles can I make out of twelve courses. He sent me back the number 220. Not to doubt him but only to confirm, I also sent the question to our favorite high school algebra teacher who was also a speaker at our September Annual Conference, Chere' Mask. She also sent me back the number 220, with a link to how to calculate it, and something about combinations and permutations.


Therefore 220. So you have plenty of choices, mix and match, build your own custom bundle. Our twelve courses are:


Family Adoptions.

Summary Administration of Estate

Parental Responsibility 

Debt Defense

Post-Conviction Document Preparation
 
Immigration Document Preparation

Becoming a Successful Landlord

INTRO to Florida Legal Document Preparation
 
Preparing Florida Divorce Documents
 
Living Trusts and Estate Planning
 
Bankruptcy Basics - Chapter 7 Personal Bankruptcy
 
Notary Signing Agent Prep Course
There is a form on the Course Bundle page to submit your three choices. We'll respond with a quote and invoice. Once you submit payment, we'll send you your course links. You do not have to complete the courses before the end of December 2015, you only have to purchase them by that time to take advantage of the 35% discount.
---
More Barriers to Legal Access
A document preparer recently reported that Citrus County is denying indigent status to pro se litigants who use a document preparer. Apparently the reasoning is that if a pro se litigant can afford a document preparer then he can also afford the filing fee. We are in the process of following up on this report as this practice is unfair and very likely illegal.



A customer reported that Broward County is requiring her to file an Affidavit of Heirs in her Summary Administration of Estate even though there is a will. This makes absolutely no sense as the beneficiaries were named in the will and that should be all that is required to identify them. An Affidavit of Heirs is required in an intestate estate (no will) so the court can be sure that no one is being left out. This same customer reported to me that she is also being required to report whether any of the beneficiaries of the estate has a felony conviction.


---
Five things you might not know about FALDP:
When you renew your membership, your listing moves up the page for your home county. First renewed goes on top, second renewed goes second and so on. Placement higher on the page (above the fold) is beneficial as people read from the top down.


You always have access to any online course you purchase. You can always go back and take advantage of updates or review the material, the url stays the same.


Members are entitled to their own Mini-Page on our site that can include graphics and more information about you and your business. The information you provide for your Mini-Page must be different from your Member Directory Listing, or it will not be posted.


FALDP is a vendor for the Florida Department of Vocational Rehab and registered with My Florida Marketplace. We are prepared to assist with business start up and development for people with disabilities who qualify.


We are in the process of developing a form preparation portal which will allow document preparers to input their customer's information into a questionnaire and the forms will auto-fill and be ready to print. Once our forms portal is complete, we'll invite document preparers to subscribe.
---
Proper Display of our FALDP logo.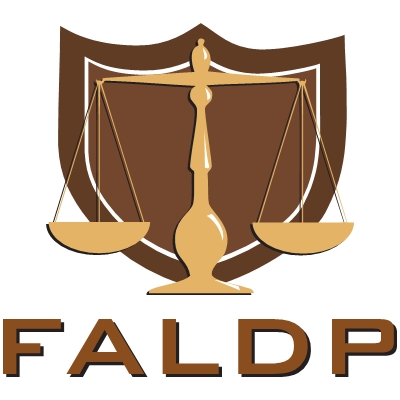 Our FALDP logo is available for members to use in any business advertising. In fact, we encourage it. We like to see our logo on members' websites, on members' business cards, and in various members' literature and flyers. We hope that our members proudly display affiliation with FALDP. A couple of notes to remember regarding proper display:


Please do not state that you are "certified" through FALDP - no one is certified yet.


It is perfectly fine to caption the logo with a Member Since year.


If your membership lapses or you decide to drop your membership, please remove our logo immediately from all of your advertising.
---
Thank you, Christine!
Christine Marinkovich of Affordable Divorce Source was kind of enough to take the 800# calls while I was away. For her efforts she earned the balance of her Continuing Education Units for the year for FALDP Certification. And as a special thank you we offered her any course at no charge.
Ruth Tick in London
---
FALDP Certification
The page explaining the basics of certification is already on the site - visit: FALDP Certification
The main purpose of the certification process is to elevate the standards in our industry. We hope to encourage greater credibility for our members. FALDP members having chosen to be members and also becoming certified as legal document preparers will show the world that each of you is serious about your profession and invested in doing the best possible job for your customers.



FALDP members who seek certification must demonstrate knowledge of and mastery of basic skills including:



Understanding legal terminology;

Understanding the rules surrounding the unauthorized practice of law;

Understanding of business ethics; best practices; and customer service;

Above average proficiency in written and spoken English.

Members may demonstrate their knowledge and mastery of the information and skills by passing a written test; passing an oral test; and submitting written essay(s).


In addition to demonstrating mastery of basic knowledge and skills members must also demonstrate knowledge and mastery of at least one focus area. At this time we recognize the following three focus areas:


Family law document preparation;

Immigration document preparation;

Probate & Estates - Summary Administration of Estate; Wills; Living Trusts

Business - Corporations and Limited Liability Companies; Landlord/Tenant; Small Claims to Circuit Civil
Criminal - Early Termination of Probation; Expunge & Seal;
Restoration of Civil Rights

Bankruptcy petition preparation.


Members can demonstrate mastery and knowledge of a focus area by passing a written test.

In addition to completing the requirements for the Basic Skills and Knowledge component; and the Focus Area component; certification requires ten CEUs per year. There are multiple ways to fulfill the CEU requirement:


Completing online FALDP courses; [each course is assigned a CEU value of 1-4]

Participation in FALDP webinars; [each webinar is valued at 1 CEU]

Attendance at the Annual FALDP Conference; [ attendance is valued at 5 CEUs

Submitting essays suitable for FALDP site content or guest blog; [CEU value varies depending on length, suitability, and complexity]

FALDP Ambassador activities [CEU value varies]

Locating, preparing, providing, and sharing form templates for other FALDP members general use;[CEU value varies]

Mentoring other FALDP members [1 CEU per hour]

Related outreach and educational participation outside of FALDP [CEU value to be determined on case by case basis]

Related outreach and educational participation within FALDP for the benefit of other members, which could include course creation; translations; and other activities which a member may propose.




There is no cost to FALDP Certification at this time. Exams will be free and online. Study materials will be made available in October/ November. Exams will be available in February/ March.
---
Member's Circle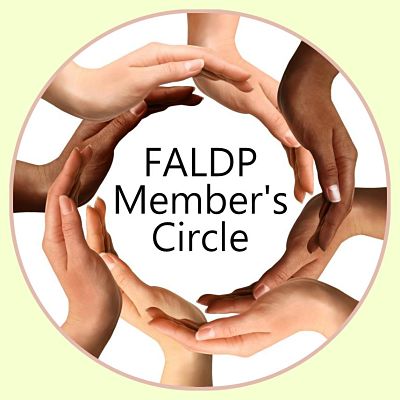 Join our Member's Search Team by helping us recruit document preparers to our association. The Members' Circle Program is a rewards and recruiting program combined. Current members are invited to recruit document preparers to join us. For this effort you will be rewarded in two ways. First, for each new member you recruit, you'll receive one Continuing Education Unit (CEU) to be applied towards your certification. Second, when you recruit three members your next membership fee will be waived. At FALDP we strive to create a culture of collaboration and continually try to impress upon all of our members that we are all part of something much larger than ourselves. The demand for our services consistently out strips the supply. Many consumers still don't know that they can proceed pro se. And many other consumers don't know that we are a small army of document preparers ready and willing to help. Our strength is in numbers. By educating consumers about their right to access the legal system and by preparing documents for them to do so - we are, putting a ding in the universe.
---
Site Updates
New Members Only Area
Free courses for members

Study materials for Basic Knowledge and Skills Test

We need your local forms so that we can make them available to other members, we have not opened that area yet, because we need to flesh it out

Members passwords were emailed out. If you did not receive your password, please email us - staff@faldp.org
---
Virtual Providers
The Virtual Provider designation is an upgrade to your membership. For just $30 annually your information and services can be displayed in 66 of the 67 Florida counties. We exclude Miami-Dade because of their local form requirement, and the difficulty in serving consumers virtually there. If your business model includes assisting consumers over the phone and over the internet, advertising your services as a virtual provider will expand your reach and increase your income. Become a Virtual Provider here.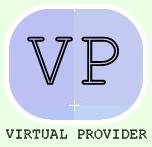 ---
Member's Announcements & Contributions
---
Have something to share?
---
We accept member's announcements and appreciate your contributions. If you have an announcement about your business, an expansion of services, moving your offices, or winning awards, please send us the information and we'll include it in our newsletter. Your announcement needs to be pertinent to your business, we are unable to include announcements about other trade associations, clubs or groups.

If you would like to write an article, editorial, opinion piece, or web page please let us know. We are always in need of fresh information and insights.
---
Don't have a site yet? Try Site Sell
---
Site Sell Link you'll open yourself to whole world of possibilities. Many business people struggle with web marketing, SEO, rankings, analytics, and advertising. SBI does most of the work for you. Give it a go - you won't be disappointed.
---
FALDP Contact Information:
Main number – (941)237-0951
Toll free - (800)515-0496
Email – staff@faldp.org



PLEASE LINK YOUR SITE TO WWW.FALDP.ORG