Members & Friends:



The FALDP Docket
Volume 5 - Issue 5 - 2015
May 2015
---
Members and Friends
---
This free newsletter is published every month for the benefit of FALDP members, legal document preparers, and friends.
---
Announcements
---
Sixth Annual Conference
It's official! The Sixth Annual FALDP Conference is scheduled for Saturday September 19 in Daytona Beach, Florida at the Fountain Beach Resort. For the first time ever we are repeating the venue. We tried to find a similar location on the west coast, but nothing could come close as to amenities and cost. We expect the accommodations to be $59 per night for ocean view; and $49 per night for street view. The conference registration with discount codes for your accommodations will be on the site in the next week or so. The conference fee is $75; new membership with conference fee is $130. We are in the process of finding speakers, we have one speaker lined up and need at least one more. If you know someone that may be a good fit for speaking to our group - please let me know. The theme for this year's conference is "Legal Literacy - Axis of Justice". More conference information coming soon.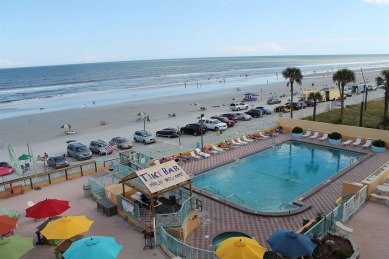 ---
Early Membership Renewal
Through May the discounted renewal fee is $65; and on June 1 the early renewal discount expires. On June 1 and through July members renew for the regular membership fee of $75. No one is dropped from the membership roster for nonpayment until the end of July.



Early Renewal Through May - $65.
---
New FALDP Members
New members who join our association in April or May will not have to renew until June 2016. The membership fee for new members is $75. So now is a great time to join. What are you waiting for?
---
Webinar
We have a webinar scheduled for Saturday May 23 @ 11:00. Members should have already received their invitation directly from the webinar site. If you are a member and did not receive your invitation (after checking your spam box); please contact us so we can send you an invitation. The subject of the upcoming webinar is: "The Virtual Business Model". For general information about our webinars - please visit our Webinar Page. See you there!
---
Use of our Logo
We encourage members to use our FALDP logo in all print and internet advertising. This helps consumers identify document preparers who have taken the extra step to voluntarily join our professional trade association. We have also placed members information on the site who have never completed the Member's Listing form. Some of these member listings, are simply the document preparers name then LDP; and their contact information. Again, this is to assist consumers in identifying which Florida document preparers are members of FALDP. This also helps us be vigilant in protecting our service mark - the FALDP logo. Infringement happens. Sometimes it is purposeful, sometimes inadvertent. Recently, I received a call from a consumer because the document preparer she had been using had gone missing. The document preparer had a storefront office in a mall, one day, and was gone on the next. The document preparer had the FALDP logo on her business card, which is why the consumer contacted us. Well... this particular document preparer had been a member at one time, but had dropped out at least a year ago. The consumer let me know that the document preparer had nearly finished their work, but they had requested a few minor changes before the doc preparer disappeared. I donated some of my time to make the changes, and also explained that the document preparer had not been a member for quite some time. I thought it was the right thing to do, so I did it.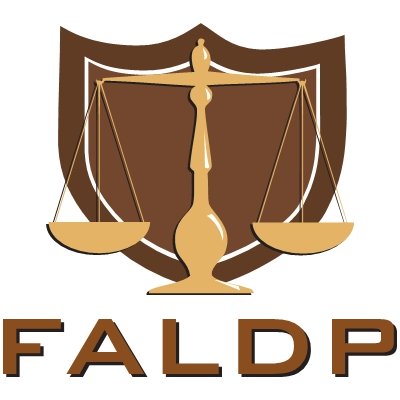 We have discovered on a few separate occasions a few former members and non-members using our FALDP logo; or claiming to be an FALDP member when they are not. The infringement usually ends with an email or two. Sometimes a phone call is required. And in other instances we have had to point out that infringement of our service mark, the FALDP logo, could result in a law suit for damages.

Please help us be vigilant in protecting our service mark and our association. If you see an unfamiliar document preparer's ad displaying our logo or claiming to be an FALDP member, please take a moment to check if their information is displayed on our Member Directory. Or send us an email and we'll check for you. Some newer members have not yet posted their information in our Member Directory, but may have added the logo to their site.
---
Ethics and Professionalism
Each of our members acknowledged our members Pledge when submitting their application. The Pledge states:


To refrain from offering legal advice.
 
To direct my customers to information so that they may make informed decisions.

To provide responsive customer service.

To comply fully with applicable state and federal laws.

To ensure clear and truthful advertising.

To clearly disclose costs and relevant terms.

To represent myself as a legal document preparer, and not as a paralegal.

To refer customers to an attorney for legal advice.
 
To conduct my business ethically.

To respect my customers' privacy.

To keep in strict confidence my customers' affairs, and not share information about a customer without that customer's permission unless court ordered.

To support legislation promoting public access to the legal system.



These are not hollow words or loose guidelines. These are the minimum standards we expect from all of our members. We can all be proud in the knowledge that our colleagues have pledged to conduct themselves ethically as have you. Besides, these fundamental tenets, we also strive to create a culture of collaboration among members. We hope that you will consistently reach out to other members to exchange referrals and share information. There is always plenty of work to go around, there is never a need for jealousy or infighting among members. Thankfully, we rarely see that type of pettiness. And, the members who behaved badly in these ways are now former members. Remember, each of us reflects on our industry as a whole. It is just like when your mother sent you off to school and told you, what you do out there in the world, good or bad, reflects on the family.
---
Greed and Desperation
Michael Douglas' character, Gordon Gekko, famously announced in the 1987 film "Wall Street", "Greed is good." The, oh so young Charlie Sheen, who played Bud Fox proved otherwise and finally saved his father's company, his real life father Martin Sheen played his father in the film.



"Wall Street" is a business parable, a true passion play pitting good against evil. Greed v conscience. If you've never seen the film, it is doubtless available on Netflix.

I believe that greed has no place in business. Greed is getting the money by any means necessary. Greed is duping consumers with scant information into buying goods or services. Greed is intimidating consumers into purchasing services lest they face dire consequences.

Greed is desperation.

Sales people, like the characters in "Wall Street" are taught to embrace greed as a good thing. In sales training you learn things like - your money is in their back pocket - you're only as good as your last sale. I, more or less, escaped unscathed my years in sales. My definition of greed is:



A desire for wealth that trumps moral considerations. Along with this desire is a a willingness to make money by any means necessary without respect for long term consequences as to benefit or deleterious effect. The willingness to use any means necessary includes a gleeful willingness to step on the fingers of anyone climbing the ladder behind or beside you; and also pushing the ladder over from below or above.



Creating fear is one way to sell. Fear of missing out; fear of loss; fear of dire consequences. Never doubt that everyone always buys everything from an emotional point of view. We may all like to believe that we are rational in our purchases. Consumers purchase document preparation services from us because they trust us, because they feel that we will do what we say we will do, because they believe that we value them as humans.


Denigrating Competitors(?)
I have had a couple of recent run ins with attorneys for needlessly and publicly denigrating document preparers in general. One of these run ins was on linkedin and some of you saw it, and some of you posted your own comments which were much appreciated. The attorney made statements that document preparers are at best incompetent and at worst perpetrating fraud. I disagreed. He then quoted me the Florida Bar UPL rules. I acknowledged that I am well aware of our limitations regarding UPL. Then several members also commented, stating that they frequently refer to attorneys, and in turn attorneys frequently refer consumers to them. That attorney ultimately removed his post and all the comments along with it.



I do have some sympathy for attorneys. They have painted themselves into a corner. Law schools have lowered standards considerably; and there are now something like 94,000 attorneys in Florida. And with a Florida adult population of around 16 million - that's around one attorney to every 170 Florida adults. Since many people never need an attorney, that could be some slim pickins. Also, attorneys have monumental self-induced PR problems. I don't go out of my way to denigrate attorneys,



And as the attorney on linkedin discovered, I don't appreciate attorneys going out of their way to denigrate document preparers.
---
The Gorilla Gives Back!
Through May 2015 we are offering an Amazing Special for Gorilla Marketing. Pay for your first month of internet marketing for only $50 and receive the second full month for free. The Gorilla Marketing Program is only available to FALDP members.



Julian heads our Gorilla Marketing Program. We have success with many free classified sites. Ebay classifieds, backpage, and pennysaverusa are examples. And, if you just don't want to deal with posting your own ads - let Julian do it. His flyer is sent out with all Welcome to FALDP emails, and you can find him on our site by clicking on Internet Marketing on the right hand navigation column under Document Preparer Resources. Let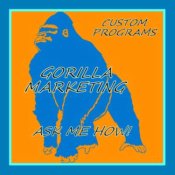 Julian's Legal Doc Prep do it.



Remember to display our FALDP logo in all of your advertising online and off. Our credibility will help you instantly earn the trust of your prospective customers.
---
Family Law Leads
After a brief hiatus, the family law leads are again displayed on our site menu under Document Preparers' Resources. We are now able to provide geographic specific family law leads to our members, with the caveat that geographic specific leads (whether by county or counties) will not come to you as quickly as would statewide leads.
---
Affiliate Courses
We have a new contact person for the Affiliate Courses - these are the Co-Parenting Course; the Florida Fun Traffic School; and the Teen Driving Course. The Co-Parenting Course is required throughout Florida for all divorcing parents; and all couples who were never married, have a child together, and are now separating (Petition to Determine Paternity and Related Relief). This course is fully DCF approved, and since your customers are required to take the course anyway, you may as well earn a commission. The Florida Fun Traffic School and the Teen Driving Course are approved by the Florida DHSMV. The Florida Fun Traffic School is the course that people take so that points will not appear against their license. The Teen Driving Course is required for all first time teen drivers seeking a learner's permit. Complete the respective forms linked on the Affiliate Page and be sure to enter FALDP as your referrer. Then contact Maria Valadez at 888-662-6352 so that she can issue you your tracking link. You'll receive money in your mailbox for each completed course referral, payments are sent out by check quarterly.



You can copy and paste the banners displayed on the Consumer Courses Page to place on your site or use in your advertising. We also have other size banners if you prefer a smaller graphic.
---
Member's Announcements & Contributions
---
Have something to share?
---
We accept member's announcements and appreciate your contributions. If you have an announcement about your business, an expansion of services, moving your offices, or winning awards, please send us the information and we'll include it in our newsletter. Your announcement needs to be pertinent to your business, we are unable to include announcements about other trade associations, clubs or groups.

If you would like to write an article, editorial, opinion piece, or web page please let us know. We are always in need of fresh information and insights.
---
Don't have a site yet? Try Site Sell
---
Site Sell Link you'll open yourself to whole world of possibilities. Many business people struggle with web marketing, SEO, rankings, analytics, and advertising. SBI does most of the work for you. Give it a go - you won't be disappointed.
---
FALDP Contact Information:
Main number – (941)237-0951
Toll free - (800)515-0496
Email – staff@faldp.org



PLEASE LINK YOUR SITE TO WWW.FALDP.ORG