Members & Friends:



The FALDP Docket
Volume 5 - Issue 8 - 2015
August 2015
---
Members and Friends
---
This free newsletter is published every month for the benefit of FALDP members, legal document preparers, and friends.
---
Announcements
---
Sixth Annual Conference
Get Ready! Get Set!
We still have seats available for our Conference. We plan to make this year's the best ever. Please join us if you can. Besides listening to our speaker's presentations, our conferences are a great way to meet other FALDP members and learn how others run their businesses. More than one FALDP member has learned something or met someone at a conference that completely changed their thinking and their business model.



The Sixth Annual FALDP Conference is scheduled for Saturday September 19 in Daytona Beach, Florida at the Fountain Beach Resort. The accommodations cost $59 per night for best ocean view; and $49 per night for ocean view. The conference registration form is on the site. Once you register for the conference you'll receive the discount codes for accommodations and a conference confirmation. The conference fee is $75; new membership with conference fee is $130.



CONFERENCE AGENDA



9:00 - Ruth Tick, Director - Introduce the Day; - Legal Access for pro se litigants
Morning Break
10:00 - Guest Speaker - Lars Gilberts, United Way, Statewide ALICE Director. How document preparers can help pro se litigants have a voice, and improve access to their legal system. Discussion.
11:00 - Guest Speaker - Ken Diaz, www.florida-court-forms.net, internet entrepreneur, web developer, LDP - Build an online business - NOT just a website.
12:00 - Lunch - provided by FALDP at no charge 1:00 - Ruth Tick - FALDP LDP Certification - Why you need it, and how to become certified.
2:00 - Guest Speaker - Ketty Rodriguez, Easy Tramites Corp - Hispanic Outreach Coordinator. Coordinating referrals to other Spanish speakers and assisting other members with Spanish translation.
 Break
3:00 - Guest Speaker - Chere' Mask, pro se litigant, educator, activist - Challenges she has faced in trying to achieve a simple legal goal pro se.
4:00 - Awards, Prizes and Giveaways
FALDP Trivia

Business card drawing
Who traveled the farthest prize.
Member of the year award.
And more!
Prizes and giveaways include T-Shirts, Tote Bags, mouse pads, and Pro Se Self-Help Guides.


If you pay here, don't forget to go on the Conference Page and submit the Conference Registration form. Learn more about the conference on the Conference Info Page and Annual Conference Page. Information is updated frequently - so please check back for more detailed information as we get closer to the conference date. (September 19). This year's conference promises to be the best ever!
---
Webinar Repeat
We held a Webinar on Saturday, July 11 focusing on FALDP Certification and Conference Preview. We will be running this Webinar again on August 29 @ 11:00 a.m. EST. We had some tech issues at the last webinar and many members who wanted to attend were unable. So we are repeating it so that all can attend and receive the full benefit. For this particular Webinar, although most webinars are valued at one CEU - this one is valued at two. Please track your own CEUs; and we will also track them.
---
Membership ~ we don't want to lose you...
On June 1 and through July members renew for the regular membership fee of $75. No one is dropped from the membership roster for nonpayment until the end of July. On August 1, we delete the information from anyone who has not renewed.If you forgot to renew, take heart. You can rejoin anytime.



Membership - $75.
---
Google Map Update
We have updated the google map to the most current information that we have. Members, please check to make sure that you appear on the map; and that your information is correct. If you would like additional information added, please let us know - staff@faldp.org. We can add graphics, your logo, your url, even a video.
---
FALDP LDP Certification
The page explaining the basics of certification is already on the site - visit: FALDP Certification
The main purpose of the certification process is to elevate the standards in our industry. We hope to encourage greater credibility for our members. FALDP members having chosen to be members and also becoming certified as legal document preparers will show the world that each of you is serious about your profession and invested in doing the best possible job for your customers.



FALDP members who seek certification must demonstrate knowledge of and mastery of basic skills including:



Understanding of legal terminology;

Understanding of civil process and procedure;

Understanding of the rules surrounding the unauthorized practice of law;

Understanding of business ethics; and customer service;

Above average proficiency in written and spoken English.

Members may demonstrate their knowledge and mastery of the information and skills by passing a written test; passing an oral test; and submitting written essay(s).


In addition to demonstrating mastery of basic knowledge and skills members must also demonstrate knowledge and mastery of at least one focus area. At this time we recognize the following three focus areas:


Family law document preparation;

Immigration document preparation;

Bankruptcy petition preparation.


Members can demonstrate mastery and knowledge of a focus area by passing a written test; or submitting an original essay discussing an important aspect of their chosen focus area.

In addition to completing the requirements for the Basic Skills and Knowledge component; and the Focus Area component; certification requires ten CEUs per year. There are multiple ways to fulfill the CEU requirement:


Completing online FALDP courses; [each course is assigned a CEU value of 1-4]

Participation in FALDP webinars; [each webinar is valued at 1 CEU]

Attendance at the Annual FALDP Conference; [ attendance is valued at 5 CEUs

Submitting essays suitable for FALDP site content or guest blog; [CEU value varies depending on length, suitability, and complexity]

FALDP Ambassador activities [CEU value varies]

Locating, preparing, providing, and sharing form templates for other FALDP members general use;[CEU value varies]

Mentoring other FALDP members [1 CEU per hour]

Related outreach and educational participation outside of FALDP [CEU value to be determined on case by case basis]

Related outreach and educational participation within FALDP for the benefit of other members, which could include course creation; translations; and other activities which a member may propose.




There is no cost to FALDP Certification at this time. Exams will be free and online. Study materials will be made available in October/ November. Exams will be available in February/ March.
---
We Still Need Your Pro Se Stories
---
Thank you for your pro se stories. We forwarded them to the Florida Supreme Court Commission on Access to Justice; and to Lars Gilberts, who is Florida Director for the A.L.I.C.E. Project. Tom Gordon of Responsive Law has also requested pro se stories for their report on pro se access to the legal system due out this fall. Please continue sending stories, and requesting stories from your customers. We want pro se litigants to have a real voice. A contact at the Supreme Court Access to Justice Commission requested that the pro se stories be sent directly to him, however, it is not clear whether he wanted me to publish his email address, so for the time being continue sending your pro se stories to me and I will forward them.

Its important to let the Supreme Court know what its really like for pro se litigants. If you haven't read this blog post - The Pro Se Courtroom Experience please do so. You might gain a better understanding of the difficulty some pro se litigants have in accessing the legal system.
---
Summertime & Conference Specials
Members in good standing can attend the Sixth Annual Conference September 19 and we'll waive the conference fee when you purchase any of our Course Bundles during August



Did you forget to renew? The Early Renewal for annual membership payment period ended on May 31, but you can still realize the same savings by rejoining now and combining your membership fee with the conference fee which together are only $130. Saving you $20!



AND



Purchase any course bundle of three or more courses, and your conference fee and membership fee are waived!



AND



The Conference Fee is waived with purchase of a Turn Key Bundle Classic. Visit the Turn Key Page to learn more.
---
Our FALDP Logo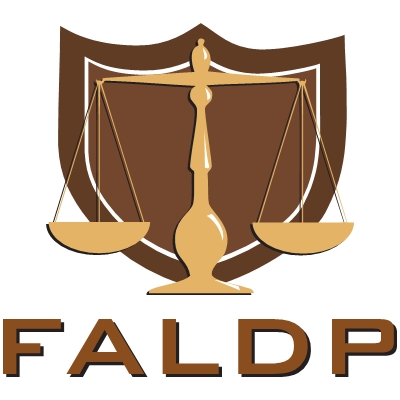 Members in good standing are specifically authorized to use our FALDP in all of their advertising, including print and virtual. In fact, we encourage members to do so as displaying our logo lets the world know that you belong to our trade association and take your business seriously. The display of our logo also shows prospective customers that you have met or exceeded the criteria required for membership. Not everyone is accepted as a member. We deny membership to about 20% of applicants for various reasons. Members, please continue to display our logo prominently and proudly.



However, sometimes document preparers display our logo without being members. This is infringement. Our logo is registered with the State of Florida as a service mark to be used by our members. We recently discovered two instances of infringement. One of these has been corrected. The one that was corrected appeared on a web page of an attorney in Jacksonville. Our service mark was displayed along with the claim that he was a member in good standing. When we first discovered this, quite by accident, by using the search string - Florida Association of Legal Document Preparers on Facebook - the attorney's page came up. We immediately contacted him via email requesting that he remove the logo and claim to be a member immediately. I was ignored. I then called and spoke with the attorney's secretary who told me that a third party maintains their site; and/ or that it must have been an honest mistake. Neither of these options rang particularly true, how do you honestly use a logo on your site and mistakenly claim to be a member of an association when you are not? The excuse that it must have been the webmaster's fault was not persuasive, since it was the attorney's site, and he was ultimately responsible for the site content. I finally got his attention when I mailed him a letter demanding that he remove the content and logo from his site. He did so, and now there is a 404 error instead of the page when you use that search string - Florida Association of Legal Document Preparers on Facebook.



The second incident of infringement which was discovered around the same time, two or three weeks ago, has yet to be corrected. Sad to say, this document preparer was once a member of FALDP, but has not been a member for a couple of years. I went through the same process in attempting to contact him and demanding that he remove our logo from his site. He also displays our logo on his Thumbtack profile. He has not responded to any of my emails; did not return a call to his cell phone; and did not reply to the letter I sent. We will likely have no choice but to file suit for damages. The only reason I'm not naming names of the infringers is that I do not want to give them free advertising.



Please be our eyes online. If you see our logo on a site or in an advertisement and you're not sure whether that business is an FALDP member, please let us know. Or, if you have a moment, check the Member Directory. Thanks!
---
Virtual Providers
The Virtual Provider designation is an upgrade to your membership. For just $30 annually your information and services can be displayed in 66 of the 67 Florida counties. We exclude Miami-Dade because of their local form requirement, and the difficulty in serving consumers virtually there. If your business model includes assisting consumers over the phone and over the internet, advertising your services as a virtual provider will expand your reach and increase your income. Become a Virtual Provider here.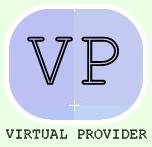 ---
Family Law Leads
After a brief hiatus, the family law leads are again displayed on our site menu under Document Preparers' Resources. We are now able to provide geographic specific family law leads to our members, with the caveat that geographic specific leads (whether by county or counties) will not come to you as quickly as would statewide leads.
---
Reminder - Affiliate Courses
We have a new contact person for the Affiliate Courses - these are the Co-Parenting Course; the Florida Fun Traffic School; and the Teen Driving Course. The Co-Parenting Course is required throughout Florida for all divorcing parents; and all couples who were never married, have a child together, and are now separating (Petition to Determine Paternity and Related Relief). This course is fully DCF approved, and since your customers are required to take the course anyway, you may as well earn a commission. The Florida Fun Traffic School and the Teen Driving Course are approved by the Florida DHSMV. The Florida Fun Traffic School is the course that people take so that points will not appear against their license. The Teen Driving Course is required for all first time teen drivers seeking a learner's permit. Complete the respective forms linked on the Affiliate Page and be sure to enter FALDP as your referrer. Then contact Maria Valadez at 888-662-6352 so that she can issue you your tracking link. You'll receive money in your mailbox for each completed course referral, payments are sent out by check quarterly.



You can copy and paste the banners displayed on the Consumer Courses Page to place on your site or use in your advertising. We also have other size banners if you prefer a smaller graphic.



NOTE: If you are unable to reach the contact person for the online courses - please let us know by emailing staff@faldp.org
---
Member's Announcements & Contributions
---
Have something to share?
---
We accept member's announcements and appreciate your contributions. If you have an announcement about your business, an expansion of services, moving your offices, or winning awards, please send us the information and we'll include it in our newsletter. Your announcement needs to be pertinent to your business, we are unable to include announcements about other trade associations, clubs or groups.

If you would like to write an article, editorial, opinion piece, or web page please let us know. We are always in need of fresh information and insights.
---
Don't have a site yet? Try Site Sell
---
Site Sell Link you'll open yourself to whole world of possibilities. Many business people struggle with web marketing, SEO, rankings, analytics, and advertising. SBI does most of the work for you. Give it a go - you won't be disappointed.
---
FALDP Contact Information:
Main number – (941)237-0951
Toll free - (800)515-0496
Email – staff@faldp.org



PLEASE LINK YOUR SITE TO WWW.FALDP.ORG