Members & Friends:



The FALDP Docket
Volume 6 - Issue 1 - 2016
January 2016
---
Members and Friends
---
This free newsletter is published every month for the benefit of FALDP members, legal document preparers, and friends.
---
Announcements
---
Florida Prosperity Partnership Conference
When Mark Zuckerberg created Facebook, he was simply trying to figure out a solution to having people be able to connect socially, and in the process, to connect easily. Had he thought about becoming a millionaire by the time he was 23, he would have said that that was an impossible dream.  What he DID say about his dream, however, was "My goal was never to just create a company. A lot of people misinterpret that, as if I don't care about revenue or profit or any of those things. But what not being 'just' a company means to me is building something that actually makes a really big change in the world."

  The dream is only impossible if you never even try to "make a really big change in the world." 

So please join the Florida Prosperity Partnership (FPP) in our attempt to make a really big change in the world by "Dream[ing] The Impossible" at our 2016 8th Annual Statewide Training Conference, "Dream The Impossible", June 1 -3, 2016 in Orlando, FL!



Approximately 250 people are expected to attend the 8th Annual Florida Prosperity Partnership Training Conference. Conference participants include community leaders, financial institution leaders, philanthropic leaders, academics, state and federal government leadership.



The conference will be held at the Lowes' Portofino Bay Hotel at Universal Orlando. Loews' Orlando Hotel offers guests a premier luxury hotel experience designed to provide both comfort and value. The hotel will be offering a discounted rate of only $129 a night! Learn more about the Florida Prosperity Partnership and the conference on their site.



The conference will:



Disseminate state of the art information on asset building and asset preservation tools and education related to the diverse population of Florida, including the presentation of proven programs from across the country.


Create a forum for facilitating the exchange of information among individuals, groups and institutions, as well as, across professional disciplines through dialogue and break-out sessions.


Enlighten the attendees on multi-dimensional programs that address a spectrum of family issues, resulting in a more prosperous family.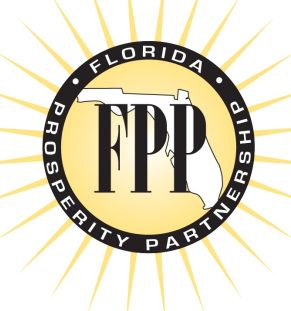 Our Conference Proposal
After hearing Lars Gilberts of the United Way of Broward speak at our Sixth Annual Conference, FALDP joined the Florida Prosperity Partnership as a corporate member. We submitted a proposal to speak at their conference in June, as follows:



Floridians and the American Dream - Seeking Justice for All





Nonlawyer document preparers offer cost effective solutions to consumers' struggles. Legal document preparers assist consumers by preparing documents, explaining court procedures, and providing legal information.



Attendees will learn about the breadth and depth of assistance available for consumers seeking to access the court system. The Florida Association of Legal Document Preparers (FALDP) and its 100+ members provide real world solutions to consumers seeking to solve civil legal issues and who cannot afford an attorney and do not qualify for legal aid. FALDP is 100% in the private sector, depending on membership fees and online courses to support its goal of providing hope to Florida consumers, access to the legal system, and professional document preparation assistance.



Statewide FALDP Director, Ruth Tick, founded the Florida Association of Legal Document Preparers in 2010. Ms. Tick actively leads her membership by providing an ever increasing range of online courses, webinars, and one on one assistance. FALDP started as nothing more than a dream. In just five years, FALDP has become part of the Florida legal landscape and is an integral part of the pro se court experience. Ms. Tick graduated from UCF in 2002 with a BA in Legal Studies and continued to earn an MS in Criminal Justice from UCF in 2004.
AND ...
Received on January 13:



Congratulations!

  Your proposal has been selected by the 8th Annual FPP Statewide Training Conference Committee.

  Please mark your calendars for June 1 – 3, 2016 at the Portofino Bay Hotel, Universal Orlando.

  Specific scheduling and logistics to follow in the next couple of weeks.

  Thanks so much for submitting. We look forward to working with you!

  Sincerely,
Florida Prosperity Partnership



Please attend if you can. FALDP is a corporate member of the Florida Prosperity Partnership. I expect, but need to confirm that FALDP members will be able to pay the FPP member rate for the conference.
---
Volunteers & Committees
We need help. Members who volunteer time will be rewarded with CEUs. We especially need people who work well with others as a group, and are also able to take action independently.



Conference Committee - We have two suggestions for the location. Ketty Rodriguez is researching the possibility of holding our next conference at a Westgate Resort in Orlando. We are waiting to hear back from the resort to see if this is a viable option. Judith Byrd has suggested Bok Gardens in Orlando and she is researching that location. Julian Beyer is in charge of conference registrations and logistics. Julian has always assisted in behind the scenes conference planning and this year has committed to be the member contact point for conference registrations.



We also need some assistance in locating speakers. We usually have three guest speakers, and budget $100 honorarium per speaker. We have two possibilities for speakers now, but do not have commitments yet.



Membership Committee - We need help recruiting new members, and also vetting prospective members. The recruiting part consists of locating LDPs who are not members, and collecting their contact information. We will then reach out to them and invite them to submit an application. In addition we have our Member's Circle program in place in which current members can refer LDPs for membership and receive rewards if they join.



When a prospective member submits an application we go through a vetting process. Depending on the application, we explore any possible red flags that might mean we need to deny membership.



Ambassador Committee - I apologize for dropping the ball on the Ambassador Program. Some Ambassadors have run with the concept by independently reaching out to the community. Others need a group to work with, and some guidance from within the membership. I would like to see someone step forward and take charge of the Ambassador Program. I think the concept is sound, however, I have not been able to carve out the time to properly implement the program.



Hispanic Outreach - Ketty Rodriguez is in charge of this program, but she may need some help to make it grow. We have a few Spanish pages on our site, and we need more translated. I know some members have offered to do so, and I have not had the time to address exactly which pages should be translated to Spanish. We also want to build a Spanish speaker's member directory. We already have a Spanish contact form, and a dedicated phone number for Spanish consumers that rings to Ketty. Ketty then refers the consumer to a member who can assist. Besides identifying all members who are Spanish speakers, we want to identify within that group who is also a notary, and court interpreter.



UPL Committee - This committee is to help educate members about what they should and should not do to avoid unfounded accusations of unauthorized practice of law. We are not the UPL police, we leave that to the Florida Bar. The purpose of this committee is to prevent members from the accusation and to assist and advise members who are investigated. The advice committee members can provide is not legal advice, it is purely practical advice.
UPL Webinar 1/16
FALDP Members - If you were unable to attend our webinar on 1/16, send an email and we'll send the hand-outs. We do not share the power point presentation and we do not tape record our webinars. The most recent UPL Webinar was a success. Many members attended, and participated. This is an important topic, and we will repeat this webinar periodically.
Certification Update
We are on track to open the exam for the Basic Skills & Knowledge portion on February 1. The Focus Area exams will open during February. We posted additional study materials and a timeline in the Member's Area. Please contact us - staff@faldp.org - if you have forgotten your password. Please keep track of your CEUs. We are tracking them as well, but please do not rely on us alone to track them.
---
Proper Display of our FALDP logo.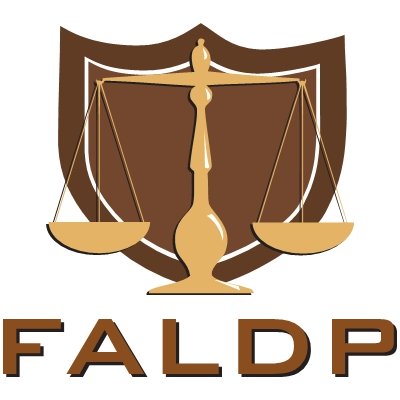 Our FALDP logo is available for members to use in any business advertising. In fact, we encourage it. We like to see our logo on members' websites, on members' business cards, and in various members' literature and flyers. We hope that our members proudly display affiliation with FALDP. A couple of notes to remember regarding proper display:


Please do not state that you are "certified" through FALDP - no one is certified yet.


It is perfectly fine to caption the logo with a Member Since year.


If your membership lapses or you decide to drop your membership, please remove our logo immediately from all of your advertising.
---
FALDP Certification
The page explaining the basics of certification is already on the site - visit: FALDP Certification
The main purpose of the certification process is to elevate the standards in our industry. We hope to encourage greater credibility for our members. FALDP members having chosen to be members and also becoming certified as legal document preparers will show the world that each of you is serious about your profession and invested in doing the best possible job for your customers.



FALDP members who seek certification must demonstrate knowledge of and mastery of basic skills including:



Understanding legal terminology;

Understanding the rules surrounding the unauthorized practice of law;

Understanding of business ethics; best practices; and customer service;

Above average proficiency in written and spoken English.

Members may demonstrate their knowledge and mastery of the information and skills by passing a written test; passing an oral test; and submitting written essay(s).


In addition to demonstrating mastery of basic knowledge and skills members must also demonstrate knowledge and mastery of at least one focus area. At this time we recognize the following three focus areas:


Family law document preparation;

Immigration document preparation;

Probate & Estates - Summary Administration of Estate; Wills; Living Trusts

Business - Corporations and Limited Liability Companies; Landlord/Tenant; Small Claims to Circuit Civil
Criminal - Early Termination of Probation; Expunge & Seal;
Restoration of Civil Rights

Bankruptcy petition preparation.


Members can demonstrate mastery and knowledge of a focus area by passing a written test.

In addition to completing the requirements for the Basic Skills and Knowledge component; and the Focus Area component; certification requires ten CEUs per year. There are multiple ways to fulfill the CEU requirement:


Completing online FALDP courses; [each course is assigned a CEU value of 1-4]

Participation in FALDP webinars; [each webinar is valued at 1 CEU]

Attendance at the Annual FALDP Conference; [ attendance is valued at 5 CEUs

Submitting essays suitable for FALDP site content or guest blog; [CEU value varies depending on length, suitability, and complexity]

FALDP Ambassador activities [CEU value varies]

Locating, preparing, providing, and sharing form templates for other FALDP members general use;[CEU value varies]

Mentoring other FALDP members [1 CEU per hour]

Related outreach and educational participation outside of FALDP [CEU value to be determined on case by case basis]

Related outreach and educational participation within FALDP for the benefit of other members, which could include course creation; translations; and other activities which a member may propose.




There is no cost to FALDP Certification at this time. Exams will be free and online. Study materials will be made available in October/ November. Exams will be available in February/ March.
---
Member's Circle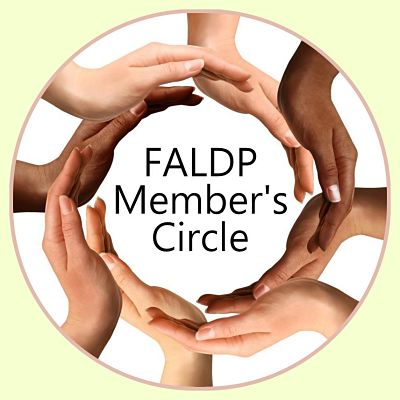 Join our Member's Search Team by helping us recruit document preparers to our association. The Members' Circle Program is a rewards and recruiting program combined. Current members are invited to recruit document preparers to join us. For this effort you will be rewarded in two ways. First, for each new member you recruit, you'll receive one Continuing Education Unit (CEU) to be applied towards your certification. Second, when you recruit three members your next membership fee will be waived. At FALDP we strive to create a culture of collaboration and continually try to impress upon all of our members that we are all part of something much larger than ourselves. The demand for our services consistently out strips the supply. Many consumers still don't know that they can proceed pro se. And many other consumers don't know that we are a small army of document preparers ready and willing to help. Our strength is in numbers. By educating consumers about their right to access the legal system and by preparing documents for them to do so - we are, putting a ding in the universe.
---
Virtual Providers
The Virtual Provider designation is an upgrade to your membership. For just $30 annually your information and services can be displayed in 66 of the 67 Florida counties. We exclude Miami-Dade because of their local form requirement, and the difficulty in serving consumers virtually there. If your business model includes assisting consumers over the phone and over the internet, advertising your services as a virtual provider will expand your reach and increase your income. Become a Virtual Provider here.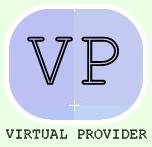 ---
Member's Announcements & Contributions
---
Have something to share?
---
We accept member's announcements and appreciate your contributions. If you have an announcement about your business, an expansion of services, moving your offices, or winning awards, please send us the information and we'll include it in our newsletter. Your announcement needs to be pertinent to your business, we are unable to include announcements about other trade associations, clubs or groups.

If you would like to write an article, editorial, opinion piece, or web page please let us know. We are always in need of fresh information and insights.
---
Don't have a site yet? Try Site Sell
---
Site Sell Link you'll open yourself to whole world of possibilities. Many business people struggle with web marketing, SEO, rankings, analytics, and advertising. SBI does most of the work for you. Give it a go - you won't be disappointed.
---
FALDP Contact Information:
Main number – (941)237-0951
Toll free - (800)515-0496
Email – staff@faldp.org



PLEASE LINK YOUR SITE TO WWW.FALDP.ORG