Members & Friends:



The FALDP Docket
Volume 6 - Issue 10 - 2016
October 2016
---
Members and Friends
---
This free newsletter is published every month for the benefit of FALDP members, legal document preparers, and friends.
---
Announcements
---
Conference Follow Up
Our Seventh Annual Conference was memorable. Despite some challenges, we had a great time. I personally enjoyed the lively interaction among the attendees during the Q & A sessions.



All started fine, we set up for the conference the evening before, laid out the folders and left all of our materials in the conference room. The resort staff was kind enough to set up the coffee and a water dispenser for us. I didn't realize until the next morning that the set up staff had thought our meeting began Friday night and made coffee. The housekeeper reprimanded me for failing to turn off the coffee when we left. We hadn't been there, except to set up, but this is how my day began.



My first speaker, Chardo Richardson, was late. He had sent me a text to tell me, so I worked around that and rearranged my presentation to accommodate. He had planned a power point presentation, which he had also uploaded to the cloud. But, when he tried to get it going, found that his Mac wasn't compatible with the projector AND that the wi-fi signal wasn't strong enough to sustain his presentation. So he abandoned the visual presentation, and spoke. Chardo was a most engaging and enjoyable speaker, and I was very pleased with his presentation. He broke down the Supreme Court case FTC v NC Board of Dental Examiners and discussed constitutional issues that affect pro se litigants - primarily legal access issues. Chardo told us that he admires what we do, and referred to as "warriors". I guess my Sun Tzu quote was a good one. Afterwards, Chardo commented to me that he really enjoyed the intimacy of our venue.



Before Chardo began his presentation, I looked for the bags of chips, which I had left under the podium. I wanted to get them out of his way so we could set up for lunch. The chips were gone. I reported it to the housekeeper who was helping us. And, yes, the chips were stolen, apparently by someone who walked in from the street the night before. The resort management bought us more chips, and so, all's well that ends well.



Our second speaker, Sheila Smith, broke down somewhere on A1A and texted that she'd be late. I have not heard from Sheila since she asked if she could present in the afternoon instead of the morning. She never came at all, and I have so far been unable to contact her by phone, text, or email. I don't think she was traveling alone, and I hope she's ok.

During my presentations, we had multiple discussions about UPL. I told the history of some of the more notorious and memorable UPL cases - Nancy Grant, Rosemary Furman, and Serena Dunn. I have all of these cases if anyone is interested in reading the full case. There is also a lot of information on the FALDP site about these cases. I also invited members to share their own experiences with UPL accusations. I passed out the recent case in Broward County about the nonlawyers pretending to be attorneys and pretending to help consumers fight foreclosure. These are the bad actors that should be investigated and prosecuted - NOT US.



I had planned my presentations to be separate and a specific topic for each of my slots. As the day went, that was impossible, but I covered all or most of the points I had planned.



However, I was not pleased with our 2:00 speaker, Howard Alterman. At a previous conference a speaker was supposed to talk about living trusts, but somehow decided he'd spend his time talking about marketing. I was upset at that, but not nearly as I was at Howard's presentation. He did not know his audience, and apparently had failed to do any research. He did not know my name, he referred to me as Rita, even though I have been in contact with him for months. His resounding message was that if anything bad happens, like a UPL investigation, the only thing to do is lawyer up. And then even after we spend the money to retain counsel do what we're told because the Florida Bar has a lot more money than any one of us, so they'll get their way no matter what. This is not what I had requested or expected.



I was so surprised at his words, and I guess I hoped he would pull it out and say something helpful that I didn't react as quickly as I should have. I finally said - we're out of time - thanked him and escorted him away from the podium. Whew!



I spent the next segment undoing what he did. He was wrong or misinformed on some very specific points. I'll be happy to discuss with anyone individually if you still have questions.



My last presentation has been posted on youtube, facebook, google plus, and twitter, please share. I was very happy with the response, and will be publishing the text of my presentation on my blog. If you haven't seen it yet, here is the link - https://youtu.be/6RmyssjvwGw or http://f-a-l-d-p.blogspot.com . The video is also now posted on the

Conference Info Page

It's always fun to wrap up with awards and prizes. Among the prize winners were - Julian Beyer, for Member of the Year - to thank him for his hard work behind the scenes, building power points, and maintaining the google map, as well as marketing for FALDP. Road Warrior went to Jeanpaul Powell as had he just driven down from Brooklyn the day before to attend. Business Card drawing went to Paul Perry. Newest member went to Dawn Hill.

And then we played my favorite game, FALDP Trivia. I tried to make sure everyone walked away with something. Among this year's prizes were a tote bag, mouse pads, jump drives, a book of essays, "Legal Sunshine - 15 Essays", and "Florida Family Adoptions" a how to book for family adoptions.
---
FALDP Hurricane Matthew Relief
Hurricane Matthew hit parts of Florida hard. Apparently Volusia and Flagler Counties got the brunt of the storm, many Florida residents evacuated as Governor Scott advised. Luckily we did not actually get a Category 3 or 4, but only a Category 2. Still the cost to individuals missing work and property damage is immense. We are encouraging FALDP members to offer a any type of hurricane discount to consumers seeking document preparation. If you are able to offer a hurricane discount, we will try to give you preference when referring consumer requests. Please let us know if you able to offer a Hurricane Matthew Discount to consumers by emailing staff@faldp.org or call 800-515-0496.
Hurricane Matthew Course Specials
FALDP is offering a BOGO - Buy One Get One - online course special through November 30, 2016 (the end of hurricane season). This is for stand alone courses only and does NOT apply to course bundles. Buy one course and receive a course of lesser or equal value for free. After purchasing your course, either include the name of your chosen free course in the notes on your paypal payment, or emails us your free course selection at staff@faldp.org with "My Free BOGO Course" in the subject line. Our courses are available to FALDP members and the general public. For more information visit: Online Courses , or call or email us.
---
Upcoming Events
We will be at the Miami Small Business Expo on February 16, 2016 in the Miami Convention Center, Booth 311. Ketty Rodriguez, Leni Gutierrez, Julian Beyer and I will be there to represent our association to other Florida business owners and consumers. If you are in the area, please come by and say hi or introduce yourself. We will present a 45 minute workshop about the legal document preparation industry. More information to come. Please make plans to stop by if you can. We have a very limited number of passes, if you know you can attend, let us know and we'll request a pass for you. First come, first served.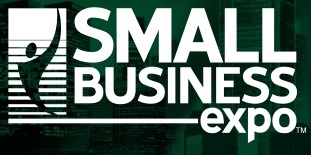 Learn more about the Miami Small Business Expo - here: Miami Small Business Expo
---
Book Release
Updated Edition - Family Adoption in Florida
An updated version of our FALDP Guide, "Family Adoptions in Florida" has been released. It is available as an ebook, and will soon be available on www.lulu.com in a printed edition. Our FALDP Self-Help Guide, includes information about procedure, laws, and forms for adoptions in Florida by Grandparents, Stepparent, and other close relatives. This is an updated version as of August 2016. It is a full 102 pages, with expanded forms section, adoption scenarios, adoption checklist, and more.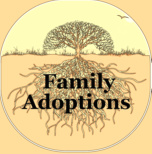 And Another Book Release!
Legal Sunshine - 15 Essays is a collection of articles and essays which were originally published on the Legal Sunshine blog. All of the essays address document preparer's issues including UPL, court access, and credibility in the marketplace. This book will be available on our site soon. And is currently available on hulu.com and other online book sellers. All essays and articles are original and written by Ruth Tick.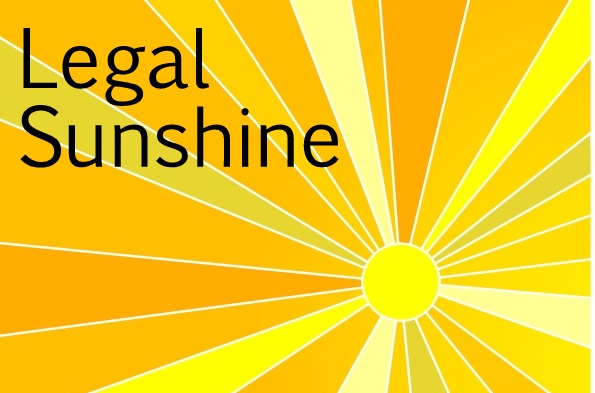 ---
FALDP Document Portal
We built a site for preparing family law documents automatically - FALDP-Document Portal

We notice that some members return every month. And some members may not realize this site exists.



All you do is enter the information once into a questionnaire and the information fills to the fields in all the forms in that packet. So far we have four of the most requested family law packets:



Dissolution with No Property and No Children

Petition for Paternity and Related Relief

Dissolution with Children

Supplemental Petition for Modification of Child Custody

Supplemental Petition for Modification of Child Support




The monthly fee for those who are not members of FALDP - consumers and document preparers alike - is $99 per month unlimited use. There is absolutely no ongoing contract. Access for FALDP members is only $25 per month unlimited use. Whether the user is a consumer and pays $99 and actually only needs one time access; or a non-member document preparer who uses the site multiple times during a month - the benefits are substantial. Any one of these document sets could take hours to prepare manually, but with our Automated Document Portal the forms are completed in minutes. The user can either print the forms immediately or save to their computer. The tools page on that site includes information about using the site; additional stand alone forms; and instructions for the form sets.



After submitting payment users receive the user name and password for the site. This login information is changed monthly at midnight on the fourth of the month. Access for the month is unlimited.
---
Monarch Web Strategies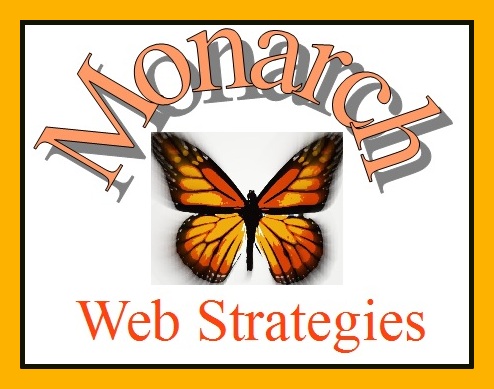 Web Strategies Marketing Program Gorilla Marketing evolved into Monarch Web Strategies. For the time being, the services are limited to ad placement for FALDP members throughout the internet for $50 per month. There is no contract and no set up fee. Monarch places your ad on free classified sites to drive traffic to your website and invite your potential customers to contact you directly for services. In the near future Monarch Web Strategies will expand their services to also include posting your information on geographic specific sites. This service is important for members who have a bricks and mortar storefront, and those who travel to meet with consumers face to face.
---
Virtual Providers
The Virtual Provider designation is an upgrade to your membership. For just $30 annually your information and services can be displayed in 66 of the 67 Florida counties. We exclude Miami-Dade because of their local form requirement, and the difficulty in serving consumers virtually there. If your business model includes assisting consumers over the phone and over the internet, advertising your services as a virtual provider will expand your reach and increase your income. Become a Virtual Provider here. If you have not renewed your virtual provider status since May 2016, its time to renew. Virtual provider status runs with membership, the time lines are the same.

VIRTUAL PROVIDER - ANNUAL FEE $30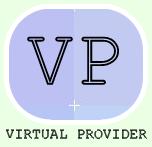 ---
Member's Announcements & Contributions
Christine Marinkovich of Affordable Divorce Source - Christine Marinkovich recently presented at the National Association of Divorce Professionals (NADP). In an email to me afterward, she wrote:

Hey, just wanted to let you know I did my presentation today at NADP. It went great! Lots of questions and many compliments were received. The overall consensus was that they felt it was one of the most informative presentations they have ever had!

BTW…I made sure that they understood that there are a lot of us out there in different areas of law and gave them the website to refer people to. Win for FALDP!

Thank you Christine!
Tough times ...
My ex husband, Brian, Julian Beyer's father, passed away on October 3rd -- after the conference and before the hurricane. Brian lived in a mother-in-law's apartment adjacent to Julian's house, and Julian had looked after him for the past two years. Although Brian and I had been divorced since 1991 we had a cordial relationship and were friends. Any divorce animosity dissipated years ago.



Julian is distraught. Please do not send him condolences, as he says it makes him sad. The hardest thing I have ever had to do in recent history was tell Julian that apparently Brian's family will not help in any way with Brian's final arrangements. Brian left behind three brothers and a sister, all able but unwilling to lend Julian any financial assistance, instead they are leaving the costs completely up to Julian.



Brian was a Vietnam Era vet who survived from his VA benefits and SSDI since he became unable to work. If you can donate any amount to offset Julian's expenses, we will be grateful. Of course, I will help. I could not let Julian carry the burden alone.



Debra Fairchild-Turner, a long time FALDP member, is in the hospital in St. Petersburg. Thankfully she recently learned that she will not have to undergo surgery, but instead will have to go through a period of rehab. She is unable to work, and became a widow this time last year. If you can contribute any amount to assist her, I'm sure she would be grateful.

If you would like to donate for Debra or Brian - we thank you. Please indicate who you are donating to in the notes on paypal, or send an email to staff@faldp.org. If you do not designate a recipient, we will split the donation between the two.
Have something to share?
---
We accept member's announcements and appreciate your contributions. If you have an announcement about your business, an expansion of services, moving your offices, or winning awards, please send us the information and we'll include it in our newsletter. Your announcement needs to be pertinent to your business, we are unable to include announcements about other trade associations, clubs or groups.

If you would like to write an article, editorial, opinion piece, or web page please let us know. We are always in need of fresh information and insights.
---
Don't have a site yet? Try Site Sell
---
Site Sell Link you'll open yourself to whole world of possibilities. Many business people struggle with web marketing, SEO, rankings, analytics, and advertising. SBI does most of the work for you. Give it a go - you won't be disappointed.
---
FALDP Contact Information:
Main number – (941)237-0951
Toll free - (800)515-0496
Email – staff@faldp.org



PLEASE LINK YOUR SITE TO WWW.FALDP.ORG