Members & Friends:



The FALDP Docket
Volume 6 - Issue 11 - 2016
November 2016
---
Members and Friends
---
This free newsletter is published every month for the benefit of FALDP members, legal document preparers, and friends.

I suspect that many people are as happy as I am that this contentious Presidential election is over. And whether you are happy with the outcome or not, the ideas I want to share are not at all about politics. We are all in this life together. We are neighbors, colleagues, competitors, and friends. Americans cannot rightly be enemies to each other. United we stand - divided we fall. I hope that we can all get past the rhetoric, the name calling, and the counter productive attacks on each other for nothing more than the other's beliefs. There can be no tolerance without disagreement. Tolerating others who agree with us, is not tolerance at all, it is agreement. Sweeping statements about this group or that; finger pointing in blame; and bemoaning or flouting the outcome of this past election get us nowhere. Peaceful protests and civil disobedience are well within the purview of our history and of our founding fathers. Nothing would have ever been accomplished without these. At the same time, unity regarding American standards of basic human rights and dignity has never been more in demand. Be kind. Be thoughtful. Be tolerant. And stand up for your own beliefs.
---
This bears repeating ...
"These are the things I learned (in Kindergarten):
1. Share everything.
2. Play fair.
3. Don't hit people.
4. Put thngs back where you found them.
5. CLEAN UP YOUR OWN MESS.
6. Don't take things that aren't yours.
7. Say you're SORRY when you HURT somebody.
8. Wash your hands before you eat.
9. Flush.
10. Warm cookies and cold milk are good for you.
11. Live a balanced life - learn some and drink some and draw some and paint some and sing and dance and play and work everyday some.
12. Take a nap every afternoon.
13. When you go out into the world, watch out for traffic, hold hands, and stick together.
14. Be aware of wonder. Remember the little seed in the Stryrofoam cup: The roots go down and the plant goes up and nobody really knows how or why, but we are all like that.
15. Goldfish and hamster and white mice and even the little seed in the Styrofoam cup - they all die. So do we.
16. And then remember the Dick-and-Jane books and the first workd you learned - the biggest word of all - LOOK."

Robert Fulghum, All I Really Need to Know I Learned in Kindergarten
---
Announcements
---
Site Traffic
We're pleased that our site traffic has increased substantially recently. Daily hits approach 1000, and mobile hits hovers around 50%, with a big part of those coming from iPhones. Thank you to all who visit our site. And, members, and increase in site traffic helps you by consumers finding you in the Member Directory or sending us message or calling in for a referral. And, remember, members, if you are not listed in the Member Directory you are probably not receiving the business that you could.
Hurricane Matthew Course Specials
FALDP is offering a BOGO - Buy One Get One - online course special through November 30, 2016 (the end of hurricane season). This is for stand alone courses only and does NOT apply to course bundles. Buy one course and receive a course of lesser or equal value for free. After purchasing your course, either include the name of your chosen free course in the notes on your paypal payment, or emails us your free course selection at staff@faldp.org with "My Free BOGO Course" in the subject line. Our courses are available to FALDP members and the general public. For more information visit: https://www.faldp.org/Online-Courses.html - , or call or email us.
---
Webinar set for 12/3/2016
We have changed our webinar platform from anymeeting.com to a new site called zoom.us. The features are similar, but not identical. And we think that the zoom site will prove to be much better than anymeeting was. We'll see. We have set a date for our next webinar as Saturday, December 3, 2016. Invitations will be sent out via email a week to 10 days in advance. The subject of the upcoming webinar will be announced in the invitation and also posted on our Webinar Schedule as soon as we have made firm plans. Please check back.
Small Business Expo 2/16/2017
We will be at the Miami Small Business Expo on February 16, 2016 in the Miami Convention Center, Booth 311. Ketty Rodriguez, Leni Gutierrez, Julian Beyer and I will be there to represent our association to other Florida business owners and consumers. If you are in the area, please come by and say hi or introduce yourself. We will present a 45 minute workshop about the legal document preparation industry. More information to come. Please make plans to stop by if you can. We have a very limited number of passes, if you know you can attend, let us know and we'll request a pass for you. First come, first served.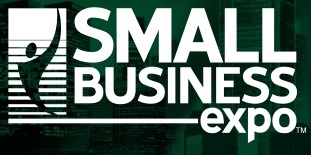 Learn more about the Miami Small Business Expo - here: Miami Small Business Expo
---
Free Access to Automated Docs Site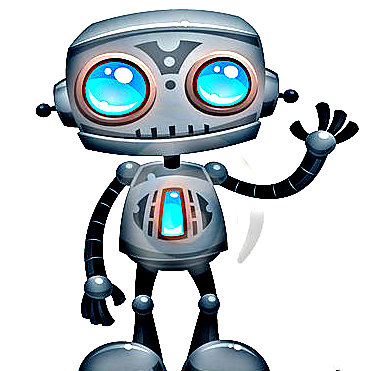 FALDP Document Portal - Free Access Through 12/4
As a big Thank You to our members and an encouragement to all to try out this site, we're offering free unlimited access through December 4, 2016. The password log in is: DOCPREP and 16TURKEY. For members who have already paid for access to this site for November please contact us so that we can extend your access into December. The site for preparing family law documents automatically - FALDP-Document Portal was designed for FALDP members and pro se litigants to prepare certain family law documents automatically -



We notice that some members return every month. And some members may not realize this site exists.



All you do is enter the information once into a questionnaire and the information fills to the fields in all the forms in that packet. So far we have four of the most requested family law packets:



Dissolution with No Property and No Children

Petition for Paternity and Related Relief

Dissolution with Children

Supplemental Petition for Modification of Child Custody

Supplemental Petition for Modification of Child Support




In general, the monthly fee for those who are not members of FALDP - consumers and document preparers alike - is $99 per month unlimited use. There is absolutely no ongoing contract. Access for FALDP members is only $25 per month unlimited use. Whether the user is a consumer and pays $99 and actually only needs one time access; or a non-member document preparer who uses the site multiple times during a month - the benefits are substantial. Any one of these document sets could take hours to prepare manually, but with our Automated Document Portal the forms are completed in minutes. The user can either print the forms immediately or save to their computer. The tools page on that site includes information about using the site; additional stand alone forms; and instructions for the form sets.



After submitting payment users receive the user name and password for the site. This login information is changed monthly at midnight on the fourth of the month. Access for the month is unlimited.
---
Monarch Web Strategies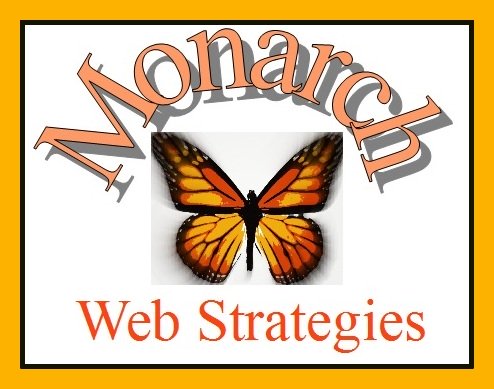 Web Strategies Marketing Program Gorilla Marketing evolved into Monarch Web Strategies. For the time being, the services are limited to ad placement for FALDP members throughout the internet for $50 per month. There is no contract and no set up fee. Monarch places your ad on free classified sites to drive traffic to your website and invite your potential customers to contact you directly for services. In the near future Monarch Web Strategies will expand their services to also include posting your information on geographic specific sites. This service is important for members who have a bricks and mortar storefront, and those who travel to meet with consumers face to face.
---
Virtual Providers
The Virtual Provider designation is an upgrade to your membership. For just $30 annually your information and services can be displayed in 66 of the 67 Florida counties. We exclude Miami-Dade because of their local form requirement, and the difficulty in serving consumers virtually there. If your business model includes assisting consumers over the phone and over the internet, advertising your services as a virtual provider will expand your reach and increase your income. Become a Virtual Provider here. If you have not renewed your virtual provider status since May 2016, its past time to renew. Your virtual provider listing could be removed at any time. Please check when you submitted your virtual provider listing. Virtual provider status runs with membership, the time lines are the same.

VIRTUAL PROVIDER - ANNUAL FEE $30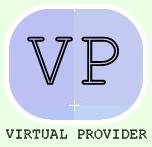 ---
Member's Announcements & Contributions
[Updated announcement with pic] Christine Marinkovich of Affordable Divorce Source - Christine Marinkovich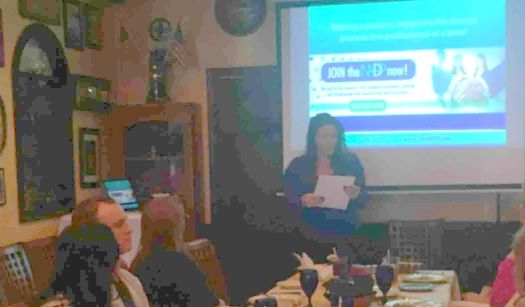 recently presented at the National Association of Divorce Professionals (NADP). In an email to me afterward, she wrote:

Hey, just wanted to let you know I did my presentation today at NADP. It went great! Lots of questions and many compliments were received. The overall consensus was that they felt it was one of the most informative presentations they have ever had!

BTW…I made sure that they understood that there are a lot of us out there in different areas of law and gave them the website to refer people to. Win for FALDP!

Thank you Christine!
Have something to share?
---
We accept member's announcements and appreciate your contributions. If you have an announcement about your business, an expansion of services, moving your offices, or winning awards, please send us the information and we'll include it in our newsletter. Your announcement needs to be pertinent to your business, we are unable to include announcements about other trade associations, clubs or groups.

If you would like to write an article, editorial, opinion piece, or web page please let us know. We are always in need of fresh information and insights.
---
Don't have a site yet? Try Site Sell
---
Site Sell Link you'll open yourself to whole world of possibilities. Many business people struggle with web marketing, SEO, rankings, analytics, and advertising. SBI does most of the work for you. Give it a go - you won't be disappointed.
---
FALDP Contact Information:
Main number – (941)237-0951
Toll free - (800)515-0496
Email – staff@faldp.org



PLEASE LINK YOUR SITE TO WWW.FALDP.ORG