Members & Friends:



The FALDP Docket
Volume 6 - Issue 12 - 2016
December 2016
---
Members and Friends
---
This free newsletter is published every month for the benefit of FALDP members, legal document preparers, and friends.
FALDP Stands for:
F Forms – First and foremost we must never forget our primary purpose is to prepare forms Document preparers are never a substitute for an attorney, or a kind of junior lawyer. We prepare forms according to our customers, pro se litigants, and consumers instructions which are in keeping with the Florida Rules of Civil Procedure. The customer, pro se litigant, and consumer is ultimately responsible for his or her decisions and choices.

A – Activism – I don't mean political activism. The Florida Association of Legal Document Preparers is an apolitical association. In our midst we have members with widely differing political views. Politics in not our arena. Rather, we support activism as an inclusive humanitarian viewpoint. Activism in support of the rights of all; activism for social justice; and activism for economic freedom.

L – Liberty – We are lovers of liberty. We believe that our country is based on liberty, and embrace the tenets of common law, and the U.S. Constitution as the law of the land.

D – Diligence – Through persistent attention to detail, professional work, and exemplary customer service we can show our detractors that we offer a vital service to consumers. We know that certain groups would prefer that we did not exist, but we also know that our customers are forever grateful for the services we provide.

P – Professionalism – Some would say that legal document preparers are not professionals because there is no specific college degree or government designation required. However, we know that professionalism is neither a degree nor a designation, but a manner of responding to customers; doing business ethically; and working together as a team.
---
Merry Christmas & Happy Holidays - no matter how you say it!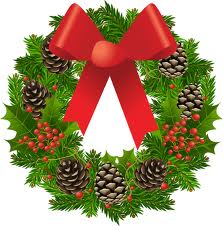 Albanian -- Gezuar Krishtlindje Arabic - I'd Miilad Said Oua Sana Saida Armenian - Shenoraavor Nor Dari yev Pari Gaghand Basque - Zorionstsu Eguberri. Zoriontsu Urte Berri On Bengali - Bodo Din Shubh Lamona Bohemian - Vesele Vanoce Bulgarian - Tchestita Koleda; Tchestito Rojdestvo Hristovo Celtic - Nadolig Llawen a Blwyddyn Newydd Dda Cornish - Nadelik looan na looan blethen noweth Croatian - Sretan Bozic Czech - Prejeme Vam Vesele Vanoce a stastny Novy Rok Danish - Gladelig Jul Dutch - Vrolijk Kerstfeest en een Gelukkig Nieuwjaar English - Merry Christmas Esperanto - Gajan Kristnaskon Estonian - Roomsaid Joulu Puhi Farsi - Cristmas-e-shoma mobarak bashad Finnish - Hyvaa joulua French - Joyeux Noel German - Froehliche Weihnachten Greek - Kala Christouyenna Hawaiian - Mele Kalikimaka Hebrew - Mo'adim Lesimkha. Chena tova Hungarian - Kellemes Karacsonyi unnepeket Icelandic - Gledileg Jol Indonesian - Selamat Hari Natal Iraqi - Idah Saidan Wa Sanah Jadidah Irish - Nollaig Shona Dhuit Italian - Buon Natale or Buone Feste Natalizie Japanese - Shinnen omedeto. Kurisumasu Omedeto Kala - Khristougena kai Eftikhes to Neon Etos Korean - Sung Tan Chuk Ha Latvian - Priecigus Ziemas Svetkus un Laimigu Jauno Gadu Lithuanian - Linksmu Kaledu Navajo - Merry Keshmish Northern Sotho - Matlhatse le matlhogonolo mo ngwageng o moswa. Norwegian - God Jul Og Godt Nytt Aar Pennsylvania German - En frehlicher Grischtdaag un en hallich Nei  Yaahr Polish - Wesolych Swiat Bozego Narodzenia Portuguese - Feliz Natal (Used in Portugal, Brazil and several former Portuguese colonies) Rapa-Nui - Mata-Ki-Te-Rangi. Te-Pito-O-Te-Henua Romanian - Craciun Fericit Russian - Pozdrevlyayu s prazdnikom Rozhdestva i s Novim Godom Samoan - La Maunia Le Kilisimasi Ma Le Tausaga Fou Serbian - Hristos se rodi Scottish - Nollaig Chridheil agus Bliadhna Mhath Ur Serbian - Hristos se rodi Singhalese - Subha nath thalak Vewa. Subha Aluth Awrudhak Vewa Slavonic - Christos Razdajetsja! Slavite Jeho! Slovak - Sretan Bozic or Vesele vianoce. A stastlivy Novy Rok Slovene - Vesele Bozicne. Screcno Novo Leto Spanish - Feliz Navidad  Swahili - Krismasi Njema Swedish - God Jul and (Och) Ett Gott Nytt Ar Tagalog - Maligayamg Pasko. Masaganang Bagong Taon Tamil - Nathar Puthu Varuda Valthukkal Thai - sooK San wan Christmas Turkish - Noeliniz Ve Yeni Yiliniz Kutlu Olsun Ukrainian - Srozhdestvom Kristovym Urdu - Bara Din Mubarak Ho Vietnamese - Chung Mung Giang Sinh Welsh - Nadolig Llawen Zulu - Nginifisela inhlanhla ne mpumelelo e nyakeni.
---
Announcements
---
Year End Specials
Both year end specials expire on December 31, 2016
BOGO Course Specials
FALDP is offering a BOGO - Buy One Get One - online course special beginning December 20, 2016 through midnight December 31, 2016. This is for stand alone courses only and does NOT apply to course bundles. Buy one course and receive a course of lesser or equal value for free. After purchasing your course, either include the name of your chosen free course in the notes on your paypal payment, or emails us your free course selection at staff@faldp.org with "My Free BOGO Course" in the subject line. Our courses are available to FALDP members and the general public. For more information visit: https://www.faldp.org/Online-Courses.html - Call 800-515-0496. If you missed the Hurricane Special, you can take advantage of this offer. Remember - LEARN MORE = EARN MORE.
---
Monarch Web Strategies - Purchase 1 Month, get the second month free!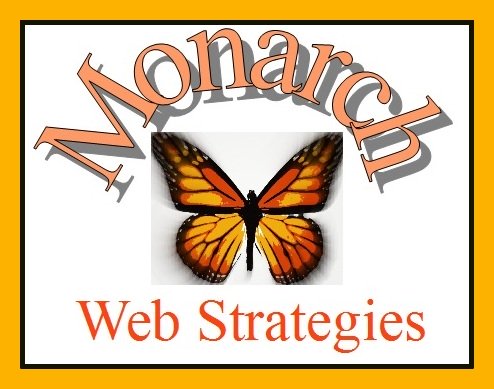 Web Strategies Marketing Program Gorilla Marketing evolved into Monarch Web Strategies. For the time being, the services are limited to ad placement for FALDP members throughout the internet for $50 per month. There is no contract and no set up fee. Monarch places your ad on free classified sites to drive traffic to your website and invite your potential customers to contact you directly for services.
---
New Webinar Platform
On December 10, we held a webinar – Making the Most of Your Membership – from a new webinar platform – zoom.us. The webinar site has similar features to our previous webinar site – anymeeting.com with some improvements. There were not ads to interfere with the webinar experience; speakers were identified when they spoke; and the screenshare seemed much quicker. If you did not receive an invitation to the webinar, it could be that your email address is out of date. We generally use the email address that you provided on your member application.
---
UPDATE - Small Business Expo 2/16/2017
Regrettably, FALDP will not be at the February 2017 Small Business Expo in Miami as previously announced. Due to medical necessity, Director Ruth Tick, has postponed FALDP's involvement in the Business Expo until February 2018. We apologize to those of you who have made plans to visit us at the Expo in February, and hope to see you there in 2018.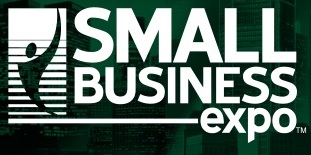 ---
Reminders
Join FALDP for half price during January – only $37.50. Renewal still coincides with all renewals, with the actual renewal date as June 1. The early renewal period begins in April, and the last possible day to renew is July 31.



FALDP Certification testing opens on February 1, 2017 and remains open through May 15, 2017. Initial certification requires 10 Continuing Education Units (CEUs); passing the Basic Skills & Knowledge Exam and submitting the accompanying essay; and passing at least one Focus Area Exam. Initial certification will be granted upon renewal of your membership.



The only requirement to maintain your FALDP Certification is 10 CEUs each year.
---
Virtual Providers
The Virtual Provider designation is an upgrade to your membership. For just $30 annually your information and services can be displayed in 66 of the 67 Florida counties. We exclude Miami-Dade because of their local form requirement, and the difficulty in serving consumers virtually there. If your business model includes assisting consumers over the phone and over the internet, advertising your services as a virtual provider will expand your reach and increase your income. Become a Virtual Provider here. If you have not renewed your virtual provider status since May 2016, its past time to renew. Your virtual provider listing could be removed at any time. Please check when you submitted your virtual provider listing. Virtual provider status runs with membership, the time lines are the same.

VIRTUAL PROVIDER - ANNUAL FEE $30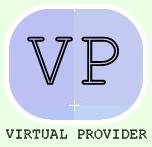 ---
Member's Announcements & Contributions
Have something to share?
We accept member's announcements and appreciate your contributions. If you have an announcement about your business, an expansion of services, moving your offices, or winning awards, please send us the information and we'll include it in our newsletter. Your announcement needs to be pertinent to your business, we are unable to include announcements about other trade associations, clubs or groups.

If you would like to write an article, editorial, opinion piece, or web page please let us know. We are always in need of fresh information and insights.
---
Don't have a site yet? Try Site Sell
---
Site Sell Link you'll open yourself to whole world of possibilities. Many business people struggle with web marketing, SEO, rankings, analytics, and advertising. SBI does most of the work for you. Give it a go - you won't be disappointed.
---
FALDP Contact Information:
Main number – (941)237-0951
Toll free - (800)515-0496
Email – staff@faldp.org



PLEASE LINK YOUR SITE TO WWW.FALDP.ORG