Members & Friends:



The FALDP Docket
Volume 6 - Issue 4 - 2016
April 2016
---
Members and Friends
---
This free newsletter is published every month for the benefit of FALDP members, legal document preparers, and friends.
---
Announcements
---
Conference 2016 - 7th Annual Conference
We're pleased to announce that we're returning to the Fountain Beach Resort for our Seventh Annual FALDP Conference. Set for September 24, 2016 - All Day Saturday. Thanks go to Lou Sessa for assisting us once again by negotiating the best possible accommodation rates at the Fountain Beach Resort for conference attendees - only $55 and $65 per night.

We are in the process of locating speakers and believe we have two scheduled so far. One of our guest speakers will be an attorney who will discuss and analyze the intersection of the unauthorized practice of law and civil rights. Rights such as freedom of contract and freedom of speech. Our second speaker will discuss and explain document preparers' abilities and limitations regarding document preparation for small probate estates. And, Director Ruth Tick will drill down on the unauthorized practice of law - how to avoid even the appearance of engaging in UPL, and what to do if you're investigated.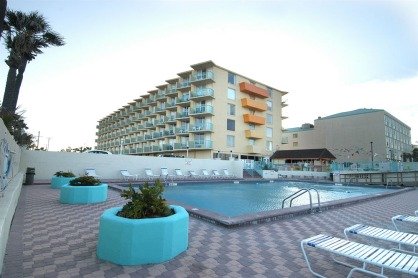 Certification Update
All exams are now available and will continue to be available through May 15, 2016. Many of our members have already successfully completed them. Each exam allows three attempts, and requires a passing score of 75%. The immigration exam, initially displayed a "Pass" for a score of 50%. If you "passed" that exam at 50%, please retake the exam. The exams are linked to the Member's Area page. Please contact us - staff@faldp.org - if you have forgotten your password

After May 15, 2016 the exams will be closed, and if you did not take and pass the exams, you will need to wait until next February to take them. Members may certify in as many focus areas as they desire, and must pass at lease one focus area exam to be considered certified.



The third requirement for certification is completing 10 Continuing Education Units (CEUs). Please keep track of your CEUs. We are tracking them as well, but please do not rely on us alone to track them.



All of these certification requirements must be met before your certification is final. Once you have met all requirements and renew your membership, you will be issued your certification badge. We built a page on our site so that consumers can verify your certification.



We suggest that you take advantage of the FALDP Certification now. Next year, beginning February 1, 2017 we will reopen the testing center and there will be a cost for testing. We expect that the Basic Skills & Knowledge Exam will cost $50.; and each Focus Area Exam will be an additional $50.


---
FALDP Document Portal
We built a site for preparing family law documents automatically - FALDP-Document Portal

All you do is enter the information once into a questionnaire and the information fills to the fields in all the forms in that packet. So far we have three of the most requested family law packets:


Dissolution with No Property and No Children

Petition for Paternity and Related Relief

Dissolution with Children




We are rapidly expanding our document sets and will soon add modifications of child support, child custody and alimony.The form set for Supplemental Petition to Modify Child Custody, etc is ready and currently going through its final check. We expect it to be up and on the FALDP-Document Portal site in the next week or so. We appreciate your feedback.



In Florida around 75% of family law litigants are self-represented (proceeding pro se). Many consumers proceed pro se because they cannot possibly afford an attorney. And some consumers will put off a divorce, paternity action, or other legal need simply because they do not have the funds for an attorney and they don't have the knowledge to complete the forms. This is "The Justice Gap" - and it has been growing wider and deeper for years. Until now. FALDP is proud to offer our Automated Document Portal as one way to bridge the justice gap. Consumers and document preparers can easily and efficiently prepare basic family law forms without spending hours scouring the internet, entering the same information in multiple forms time after time, AND at a reasonable cost.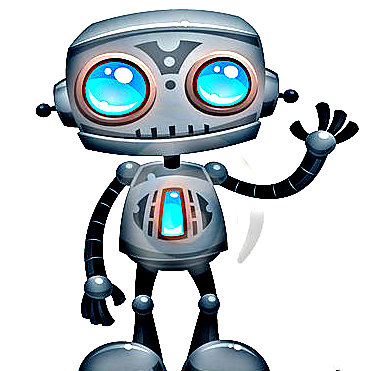 The monthly fee for those who are not members of FALDP - consumers and document preparers alike - is $99 per month unlimited use. There is absolutely no ongoing contract. Access for FALDP members is only $25 per month unlimited use. Whether the user is a consumer and pays $99 and actually only needs one time access; or a non-member document preparer who uses the site multiple times during a month - the benefits are substantial. Any one of these document sets could take hours to prepare manually, but with our Automated Document Portal the forms are completed in minutes. The user can either print the forms immediately or save to their computer.

According to ABA National Meeting of ATJ [Access to Justice] Commission Chairs: "Last fall Chief Justice Jorge Labarga established the Florida Commission on Access to Civil Justice by administrative order. The Florida Commission will study the unmet civil legal needs of disadvantaged, low income, and moderate-income Floridians, considering Florida's legal assistance delivery system as a whole: staffed legal aid programs, pro bono services, innovative technology solutions, and other models and potential innovations. It will create strong collaboration among all groups seeking to improve access to civil justice and a heightened awareness of the needs of Florida's citizens."

FALDP strives to assist pro se litigants in accessing the court system. WE HELP BRIDGE THE JUSTICE GAP.
---
Webinar - April 23
FALDP is hosting a Members Only Webinar on Saturday April 23 @ 11:00 a.m. EST. This webinar is titled - "Best Practices for FALDP Member Document Preparers". In addition to an overview of business practices, and customer service pointers; we will discuss specific UPL Red Flags to avoid.
---
Volunteers/ Committees
Volunteers for the FALDP UPL Committee have spent many hours reviewing members' websites for inadvertent UPL violations and confusing language. We have sent out emails to some members and made suggestions as to how to improve their sites'. We, in no way, want to dictate how anyone runs their business, but make the suggestions to keep our members safe in the marketplace.


---
Early Renewal Began April 1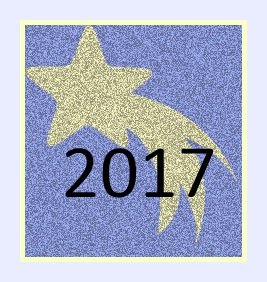 EARLY RENEWAL $55 ~ THROUGH MAY 2016





Beginning April 1 members can renew annual membership at a discounted rate - $55. throughout April. On May 1 the early renewal fee is $65. And on June 1, the renewal fee increases to $75 and stays at that rate for most of the year. If you are a renewing member seeking certification and taking advantage of renewal discounts, you must have all of your certification steps completed - passed the Basic Skills & Knowledge Exam (with essay); passed at least one Focus Area Exam; and 10 Continuing Education Units.



Remember - if you are seeking FALDP Certification and also want to renew early - you must fill out the form on our site to make sure we process your certification - https://www.faldp.org/FALDP-Certification-Form.html



This year, instead of simply replacing the paypal payment button with the lower early renewal rate, as we usually do, we also included a renewal form so that we can easily identify members who have completed the certification process. The renewal form and payment feature for early renewal will be available through May 30.



When you renew your membership listing moves to the top of the page on the Membership Directory in your home county; and also moves up the page in your other counties. The 2017 Renewal Star is displayed along with your listing.



The last day to renew your membership and avoid being dropped from the membership roster and all site listings is July 31.


---
Proper Display of our FALDP logo.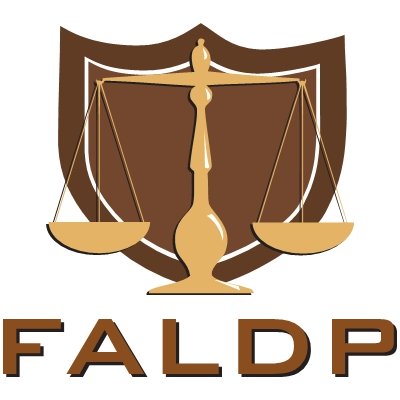 Our FALDP logo is available for members to use in any business advertising. In fact, we encourage it. We like to see our logo on members' websites, on members' business cards, and in various members' literature and flyers. We hope that our members proudly display affiliation with FALDP. A couple of notes to remember regarding proper display:


Please do not state that you are "certified" through FALDP - no one is certified yet.


It is perfectly fine to caption the logo with a Member Since year.


If your membership lapses or you decide to drop your membership, please remove our logo immediately from all of your advertising.


---
FALDP Certification
The page explaining the basics of certification is on our site - visit: FALDP Certification
The main purpose of the certification process is to elevate the standards in our industry. We hope to encourage greater credibility for our members. FALDP members having chosen to be members and also becoming certified as legal document preparers will show the world that each of you is serious about your profession and invested in doing the best possible job for your customers.



FALDP members who seek certification must demonstrate knowledge of and mastery of basic skills including:



Understanding legal terminology;

Understanding the rules surrounding the unauthorized practice of law;

Understanding of business ethics; best practices; and customer service;

Above average proficiency in written and spoken English.

Members may demonstrate their knowledge and mastery of the information and skills by passing a written test; passing an oral test; and submitting written essay(s).


In addition to demonstrating mastery of basic knowledge and skills members must also demonstrate knowledge and mastery of at least one focus area. At this time we recognize the following three focus areas:


Family law document preparation;

Immigration document preparation;

Probate & Estates - Summary Administration of Estate; Wills; Living Trusts

Business - Corporations and Limited Liability Companies; Landlord/Tenant; Small Claims to Circuit Civil
Criminal - Early Termination of Probation; Expunge & Seal;
Restoration of Civil Rights

Bankruptcy petition preparation.


Members can demonstrate mastery and knowledge of a focus area by passing a written test.

In addition to completing the requirements for the Basic Skills and Knowledge component; and the Focus Area component; certification requires ten CEUs per year. There are multiple ways to fulfill the CEU requirement:


Completing online FALDP courses; [each course is assigned a CEU value of 1-4]

Participation in FALDP webinars; [each webinar is valued at 1 CEU]

Attendance at the Annual FALDP Conference; [ attendance is valued at 5 CEUs

Submitting essays suitable for FALDP site content or guest blog; [CEU value varies depending on length, suitability, and complexity]

FALDP Ambassador activities [CEU value varies]

Locating, preparing, providing, and sharing form templates for other FALDP members general use;[CEU value varies]

Mentoring other FALDP members [1 CEU per hour]

Related outreach and educational participation outside of FALDP [CEU value to be determined on case by case basis]

Related outreach and educational participation within FALDP for the benefit of other members, which could include course creation; translations; and other activities which a member may propose.




There is no cost to FALDP Certification at this time. Exams are free and online.The Basic Skills & Knowledge Exam; and three of the Focus Area Exams are now available. The remaining three Focus Area Exams will be available before the end of February. Exams will be available through May 15, 2016.
---
Virtual Providers
The Virtual Provider designation is an upgrade to your membership. For just $30 annually your information and services can be displayed in 66 of the 67 Florida counties. We exclude Miami-Dade because of their local form requirement, and the difficulty in serving consumers virtually there. If your business model includes assisting consumers over the phone and over the internet, advertising your services as a virtual provider will expand your reach and increase your income. Become a Virtual Provider here.

VIRTUAL PROVIDER - ANNUAL FEE $30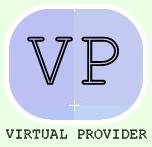 ---
Dinosaurs in a Blizzard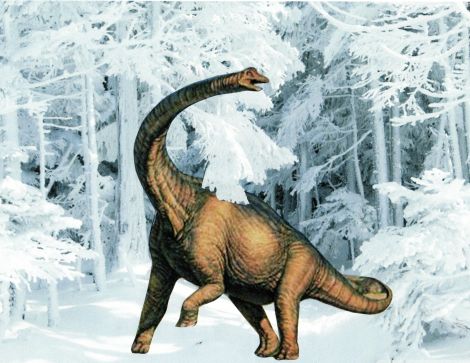 This article is not about dinosaurs or weather. It is about what happens when a creature fails to adapt to a changing environment. Attorneys can rail all they want about the changes in the way people access the legal system, but it will ultimately be their own downfall. Try as they might, attorneys are not going to be able to turn back time. They aren't going to be able to reset the clock to the days when the first and only choice consumers had for anything legal was to immediately go out and retain counsel. (This article was posted previously on social media). Read more ... "Dinosaurs in a Blizzard"
---
Indigent Applications Denied
It has come to our attention that numerous Applications for Determination of Civil Indigent Status were recently denied without a hearing. The application is two pages, the second page states that if denied, the applicant has a right to a hearing before a judge. The second page is often left off, and many applicants do not know they have a right to a hearing. The denial of multiple applicants occurred in the past few weeks in Miami-Dade. Please be on the lookout for this abuse if it occurs in your county/ circuit.


---
Member's Announcements & Contributions
---
Have something to share?
---
We accept member's announcements and appreciate your contributions. If you have an announcement about your business, an expansion of services, moving your offices, or winning awards, please send us the information and we'll include it in our newsletter. Your announcement needs to be pertinent to your business, we are unable to include announcements about other trade associations, clubs or groups.

If you would like to write an article, editorial, opinion piece, or web page please let us know. We are always in need of fresh information and insights.
---
Don't have a site yet? Try Site Sell
---
Site Sell Link you'll open yourself to whole world of possibilities. Many business people struggle with web marketing, SEO, rankings, analytics, and advertising. SBI does most of the work for you. Give it a go - you won't be disappointed.
---
FALDP Contact Information:
Main number – (941)237-0951
Toll free - (800)515-0496
Email – staff@faldp.org



PLEASE LINK YOUR SITE TO WWW.FALDP.ORG